Northwestern Ontario Whitetail Deer Hunt
Canada in the Rough heads northwest to Emo Ontario to experience a deer hunt with Border Country Outfitters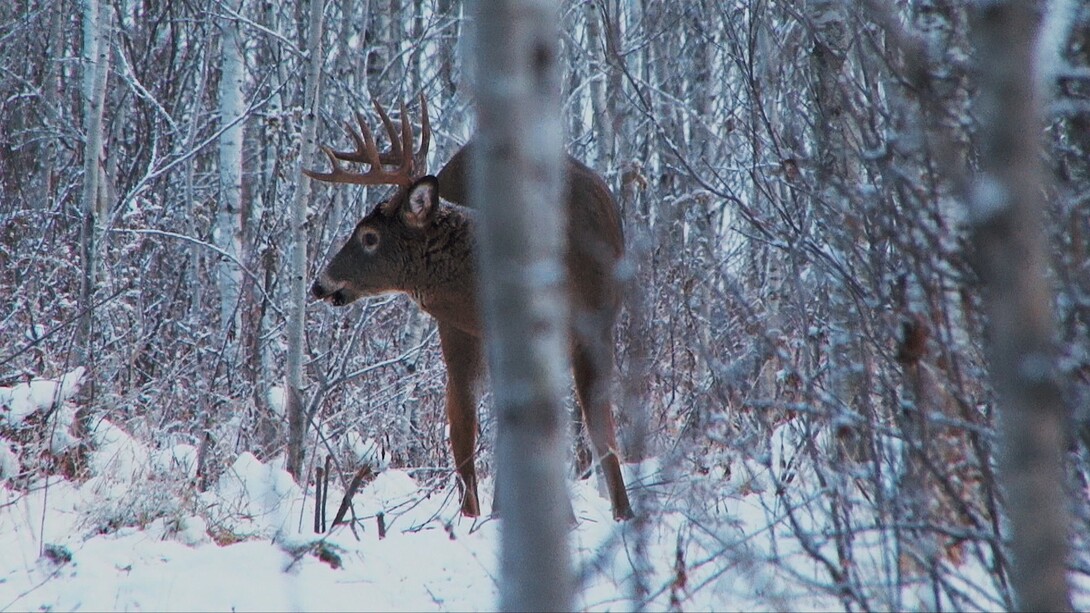 It's hard to imagine a province so big that you could drive 21 hours straight and still be able to hunt deer in the same province. One of the many incredible features of Ontario is exactly that: it's massive, and maybe even more impressively, whitetail deer live in the extreme corners of it.
I have been hunting in Ontario my entire life, as I grew up in the southern agricultural areas with mixed smaller pieces of timber. Much different than 21 hours to my Northwest, where it's massive untouched pieces of timber and the very northern fringe of small agricultural belts. Emo, Ontario is nestled on the US border and is right where that dream happens. It holds the best of both worlds as big timber and cash crops meet. 
My brothers and I have been the keepers of the Big Game Record books of Ontario (FROW, Foundation for Recognition of Ontario Wildlife) for many years, so we have watched the incredible whitetail entries come in from these regions. A longstanding Ontario record harvested in the region measured an incredible 258 4/8 gross B&C non-typical inches. 
So heading to Emo and legendary Border Country Outfitters was an exciting trip for me, and I was joined by my good friend John Ward of Camillus Knives and DMT sharpeners.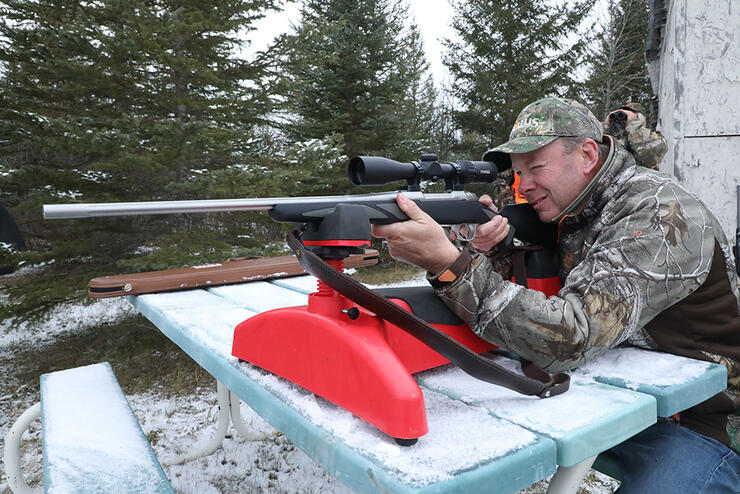 We rolled into camp in early November to no snow and cold temperatures; that soon changed and the snow started piling up, making it a true November hunt. The hunting locations were well-thought-out and in areas where you knew you would see deer. They often combined an agricultural field or area with timber or in the timber between food sources.
An hour into John's first hunt, he caught movement in the thick timber 75 yards in front of him. As he peered through his binoculars, he could see the outline of a deer, and within moments the outline of a massive, dark, heavy rack. Studying the footage, it looks like a 150 class 10 point. Sadly, the big buck stayed in the trees with a doe nearby. Needless to say, when we met for lunch John's heart was still pounding from excitement, but slightly broken.
I was able to hunt many days in a spot that soon became my favourite, a 5-acre secluded bean field that was too wet in the fall for the farmer to harvest. It was surrounded by woods and low-lying brush. From the first hour, we sat in there until the last day we hunted it, we had dozens of deer appear each hunt. It was incredibly consistent for deer movement, and we watched buck after buck move through the field and timber edges searching for does. The biggest buck we watched in that spot was a 125-inch, three-year-old 10-point. He was a beautiful buck, but not the big buck that Border Country folks had on camera. As luck would have it, we never did see that buck.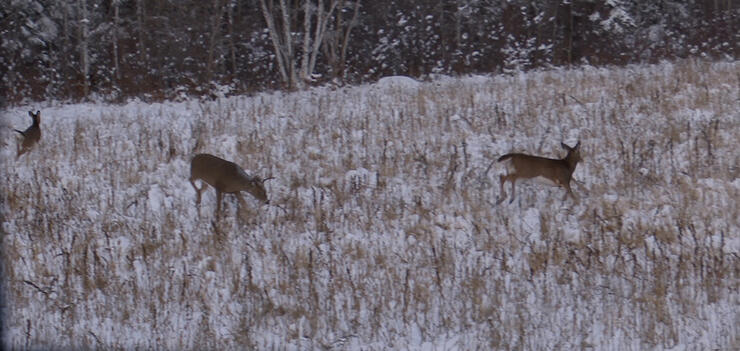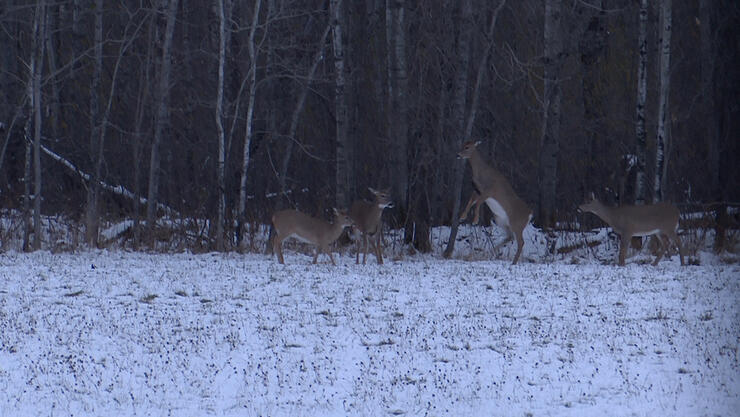 John and I hunted every morning and every night, and each time we sat we saw multiple deer. It was really something to behold, the doe numbers were remarkable as we could see upwards of 20-30 on a busy sit. The buck numbers were equally impressive; we were just having bad luck finding the big mature ones. To add to the frustration, the cameras showed the big bucks in our areas every night; the daylight mistakes were just not happening, but it made it so exciting to go in the woods each day.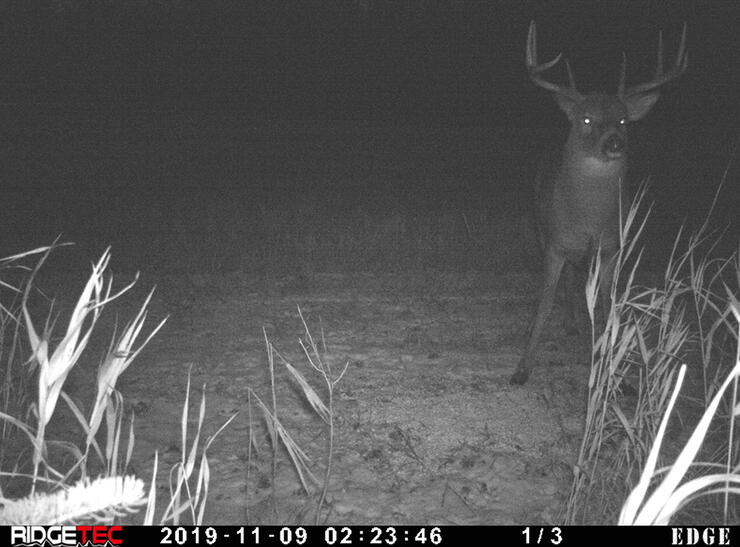 I was placed in a tree stand one afternoon early and at 2 pm, long before dark, a doe came through with a two-year-old buck, he was a beautiful basket racked 8-point. Within minutes another doe and fawn, 30 minutes later a spike buck, then a two-year-old 9-point buck, then a three-year-old 10-point buck. It was incredible—as dark neared, the two- and three-year-old bucks began to fight and the antlers crashed together.
Within minutes, those two deer stood watching intently to their left, and soon after, a bigger-bodied buck emerged with 8 points. I was able to get the scope on him and make a great shot. Just like that, my deer hunting was over and it ended with a bang. Literally, I saw more deer in that week than I think I have seen in years.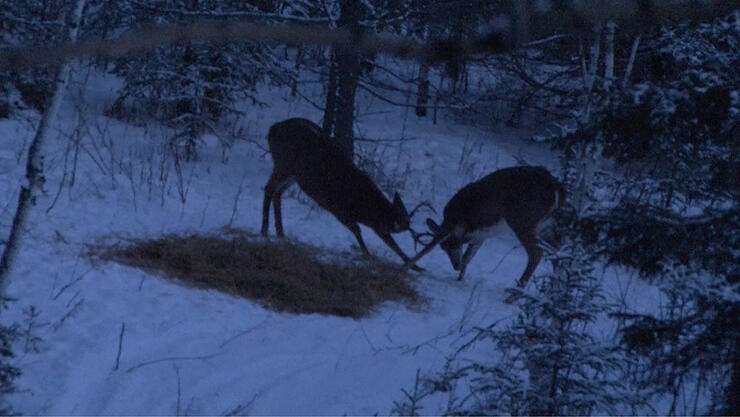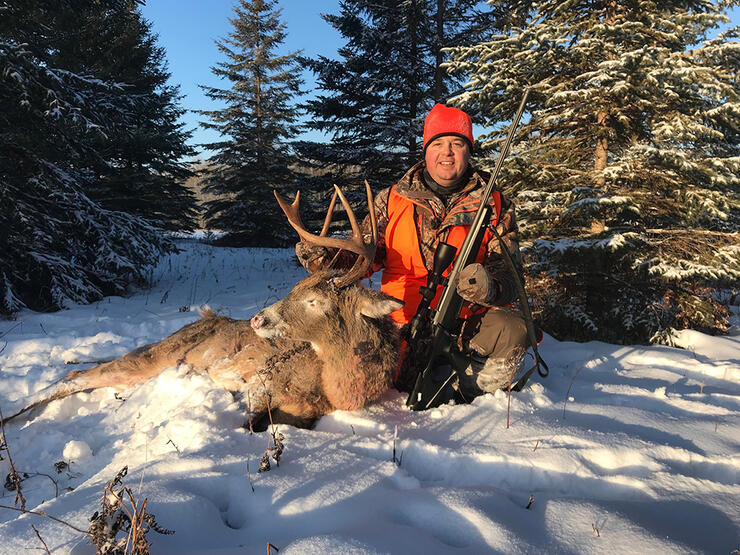 The hunt drove home to me how much fun it was to hunt in unpressured, remote areas and a place where deer herds are affected by Mother Nature, but not by hunting pressure. We had access to thousands and thousands of acres of private land. The land is well managed for big bucks and over the years, Border Country Outfitters have harvested some of the biggest bucks in Ontario.
I would recommend this trip to anyone—the hunting, the food, the accommodations, and the people were truly as good as it gets.