13 Indigenous-Owned Businesses to Visit on National Indigenous People's Day—and Every Day 
Restaurants, lodges, shops, and experiences to check out in Northern Ontario.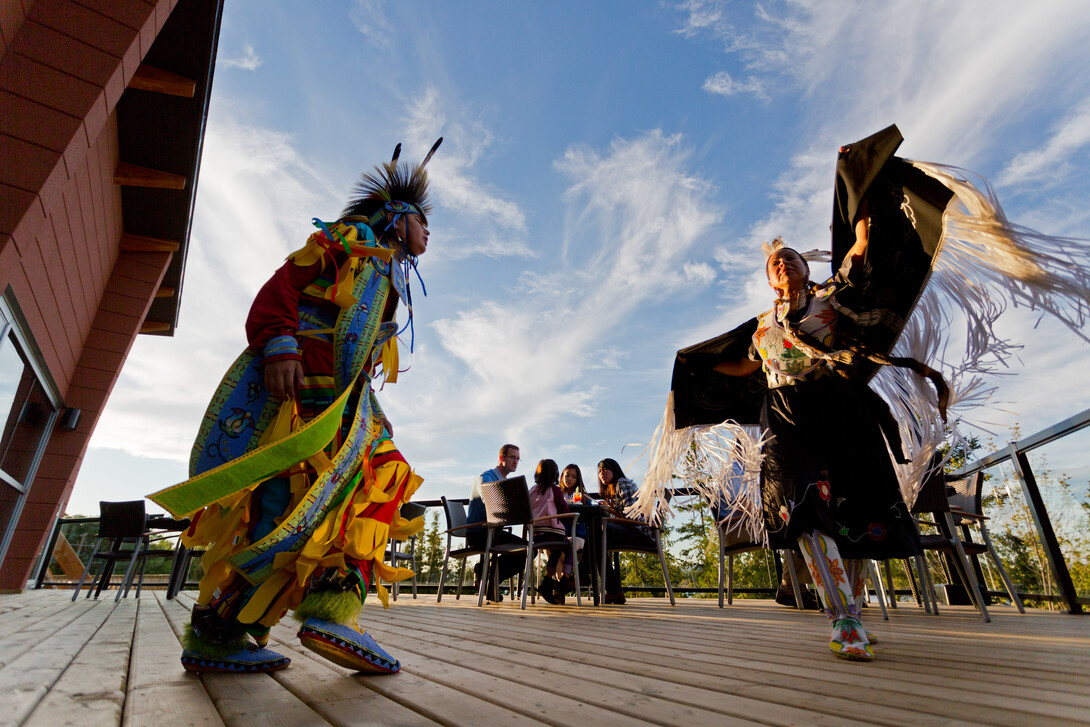 June 21st marks National Indigenous Peoples Day in Canada. There's no shortage of ways to explore and celebrate Indigenous culture, whether that means visiting an art gallery that showcases Indigenous art, reading a book by an Indigenous author, or dedicating some time or donating funds to Indigenous organizations. 
One great way to acknowledge National Indigenous Peoples Day—or really any day—is with your wallet. We've made it easy for you to check out an Indigenous-owned business with this list of 13 spots. Whether a restaurant, pottery shop, lodge, or gift shop, in Northern Ontario alone there are tons of options. So while there are a huge number of Indigenous-owned businesses throughout the region, here are 13 to put on your to-do list today. 
340 Ross Rd, PO Box 100
Stratton, ON, P0W 1N0
(807) 483-1163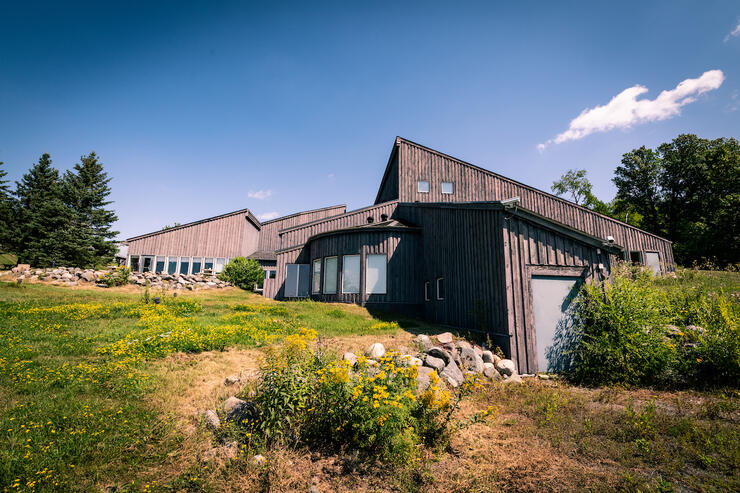 Owned and operated by Rainy River First Nations, the Centre celebrates Ojibwe heritage, with more than 16,000 objects, artifacts, and belongings dating back thousands of years, spotlighted in the centre's interpretive galleries and interactive exhibits. But a visit here is not just an opportunity to learn about the past. Located on the banks of Manidoo Ziibi (Spirit River or Rainy River) in Northwestern Ontario, Kay-Nah-Chi-Wah-Nung showcases the artwork of local Indigenous artists, serves up a menu incorporating traditional Anishinaabe ingredients in its restaurant, and continues to serve as a gathering place for understanding and celebrating Ojibwe culture.
2 Beaver Crescent
Heron Bay, ON P0T1R0
(807) 627-5101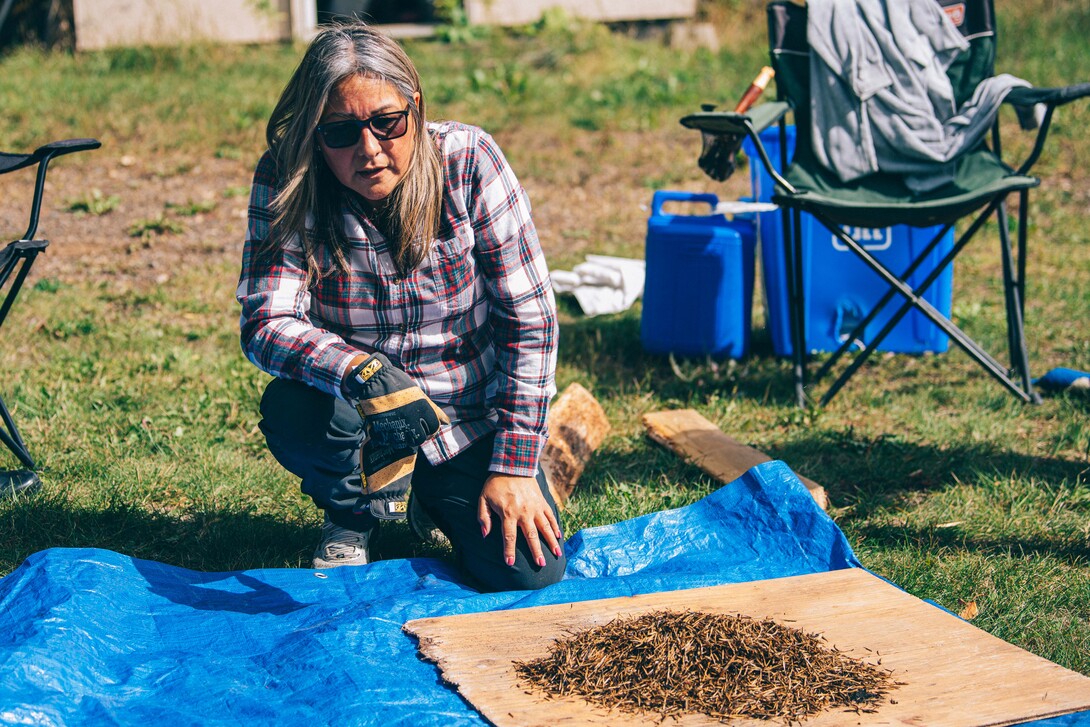 Visitors here will experience the centuries-old Ojibway tradition of harvesting and processing wild rice first-hand. The Friday family who founded and operates this business has been farming this grain from Whitefish Lake for generations and will walk visitors through the history and process, from "knocking" the rice into a canoe with cedar sticks to "parching" the grain over an open flame to prevent sprouting, and removing the chaff. It's great for families, groups of friends, or organizations seeking one-of-a-kind teambuilding activities. One and two day experiences are available and that includes canoes, supplies for harvesting, drinks, and lunch. 
Chalet Road, Lake Helen Reserve 53A
Nipigon, ON, P0T 2J0
(807) 887-2510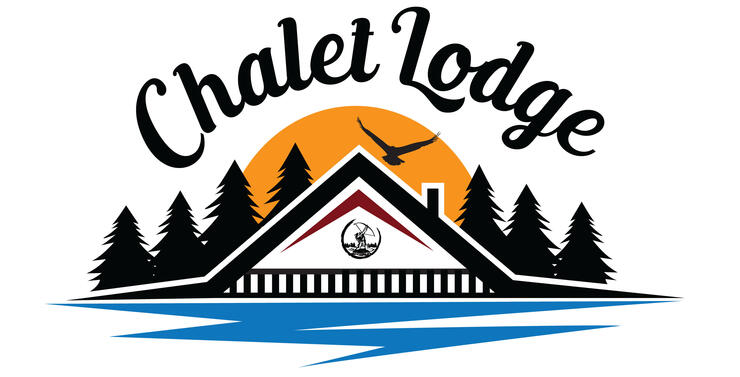 Located 100 kilometers east of Thunder Bay, this property offers visitors a chance to immerse themselves in the natural surroundings of Northern Ontario in a space rich with history of its own. The 3,500-square-foot lodge was first built in 1920 and over the next 100 years attracted European royalty and countless families eager for a relaxing vacation or some freshwater sport fishing. The historic lodge was purchased by Red Rock Indian Band in 2008, which completed a massive renovation and expansion of the property in 2017. It is now accompanied by a three-bedroom house, 14 cabins, a sauna, and indoor pool. 
66 Meredith E
Little Current, ON P0P 1K0
(705) 368-9966
Set on the North Channel of Lake Huron on Ontario's stunning Manitoulin Island, this property taps into the island's Indigenous heritage, from the décor in its spacious rooms to the menu offerings at its on-site North46 Restaurant, to the tours and activities available here (including drumming sessions, interpretive walks, and a traditional Indigenous feast). But while the property is steeped in tradition, it offers all the modern comforts visitors might want, from flat-screen TVs and free high-speed wireless internet to cutting-edge A/V equipment in the spacious meeting rooms and ballroom (available for gatherings of all types)—not to mention impressive views of the surrounding mountains and lake throughout the property.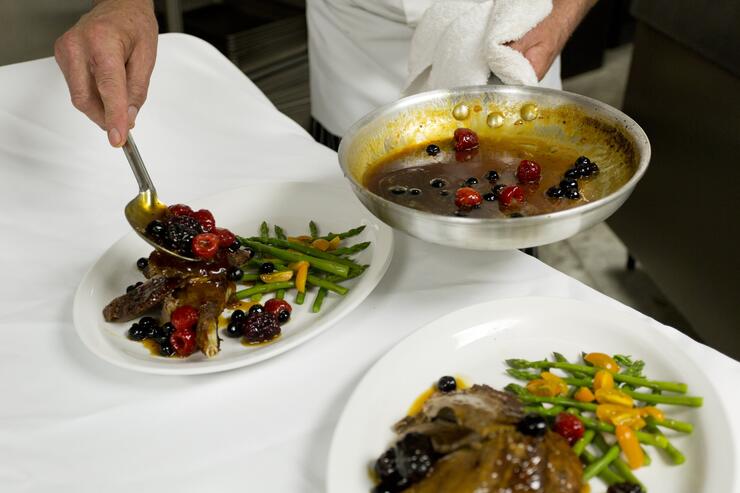 1010 Dawson Rd
Thunder Bay, ON P7B 5J4
(807) 767-1681
Conveniently located on the corner of Dawson Road and the Trans-Canada Highway, this 100-room property includes a pool, sauna, hot tub, a waterslide, as well as high-speed internet and an on-site restaurant and sports bar. One hundred percent Indigenous owned, the hotel features traditional First Nations art throughout and sits in close proximity to Thunder Bay's numerous attractions—and plenty of shopping and restaurants.
38 Highway 17
Spanish, ON, P0P 2A0
(705) 208-0477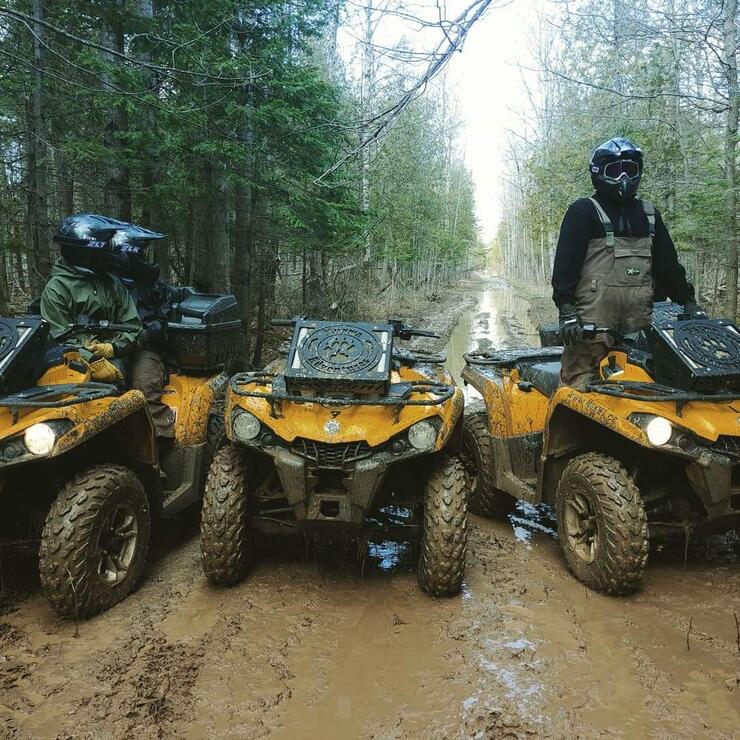 Immerse yourself in Northern Ontario's wild forests by booking a one-of-a-kind guided ATV tour with Mukwa Adventures. Access thousands of kilometers of trails and get ready to see plenty of wildlife and amazing scenery. Owner and local Indigenous guide Arthur Trudeau's scientific background and deep knowledge of the surrounding terrain and culture will add to the experience. Mukwa provides all safety equipment and training necessary plus it partners with local lodges, allowing visitors to enjoy relaxing evenings after their adventurous days.
262 Frontenac St
Batchewana First Nation, ON, P6A 5K9 
(705) 575-3449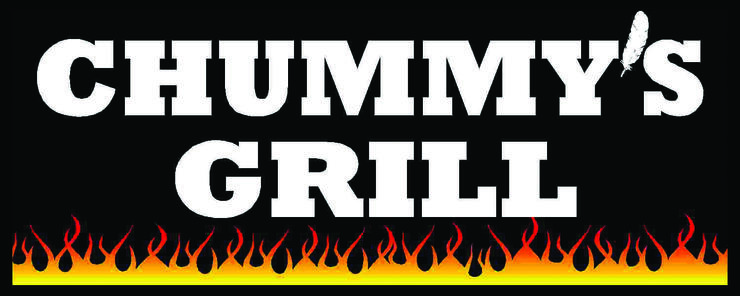 This family-friendly diner serves up breakfast, lunch, and dinner classics—with a few creative twists of their own. Be sure to try the fried egg sandwich on a fried scone, the Scone Burger, or their famous tomato macaroni soup. What began as a modest chip stand has grown into a 90-seat restaurant beloved by locals for its Thursday and Friday Fish Fry (with batter always made from scratch), addictive dessert menu, and chainsaw-carved wood décor in the dining room.
P.O. Box 741
Kenora ON, Canada P9N 4B5
(807) 468-9124
There are few better ways to explore some of the picturesque channels, 14,000 islands, and 65,000 miles of shoreline of Lake of the Woods than aboard this Indigenous-owned cruise boat. Soak in the sun with a Sunday brunch outing or enjoy a romantic evening tour any night of the week (with a dinner buffet on weekends), or just come aboard to fill up on the scenery of Sunset Country. The boat is also available for private charters or events, for those looking to mark a special occasion in a truly spectacular setting.
370 Hwy 630
Mattawa, ON P0H 1V0
(705) 744-0543
This family-owned business has been producing stunning handmade giftware since 1991. Visitors can peruse the showroom's selection of unique products such as dip pots shaped like canoes or salad bowls in the shape of maritime dories (complete with paddle-shaped wooden salad servers). Owner artists Daniel and Jodi Maxwell will gladly show you around the studio or offer kids their own sample of clay to take home and craft their own creation.
26B Clover Valley Rd
Manitowaning, ON P0P 1N0
(705) 859-2990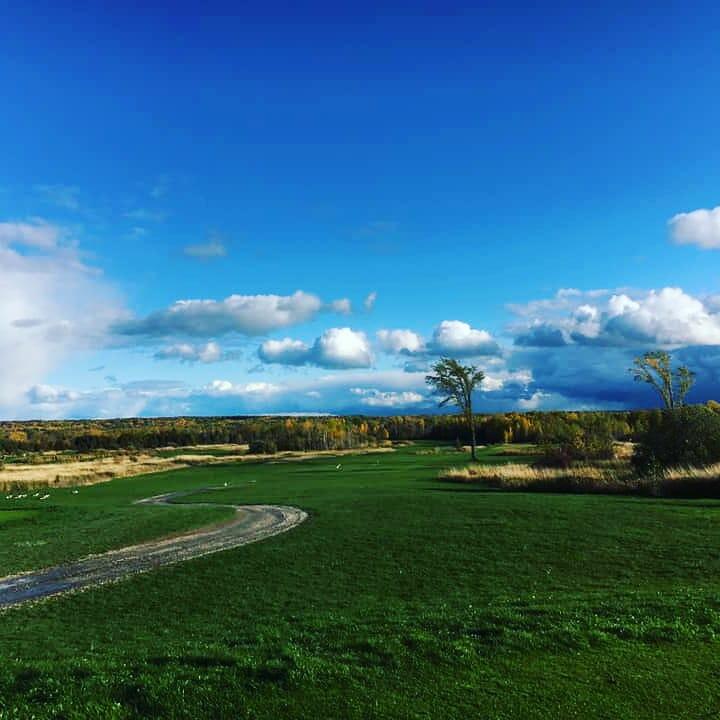 Manitoulin Island is known for its terrific golf and Rainbow Ridge is a must-play course for any visiting golfers. Its stunning greens are complemented by the beautiful surroundings of the island, and with a club house and bar and grill, it's an ideal spot for a relaxing afternoon with friends or an important business meeting.
479 Hwy 17 W
Cutler, ON, P0P 1B0
(705) 844-2500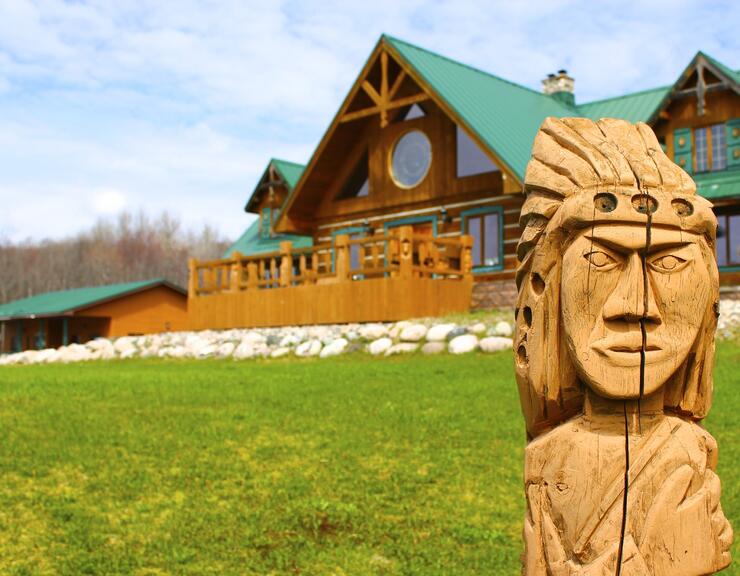 Halfway between Sudbury and Sault Ste. Marie on the North Shore of Lake Huron, this charming stop gives travelers somewhere to fuel up, pick up snacks, and explore some authentic Indigenous arts and crafts. Operated by the Serpent River First Nation Economic Development Corporation, this trading post showcases locally made leatherwork, jewelry, pottery, and more—not to mention a recently added ice cream stand.
4 Sheppard Morse Rd.
Chapleau, ON P0M 1K0
(705) 864-1875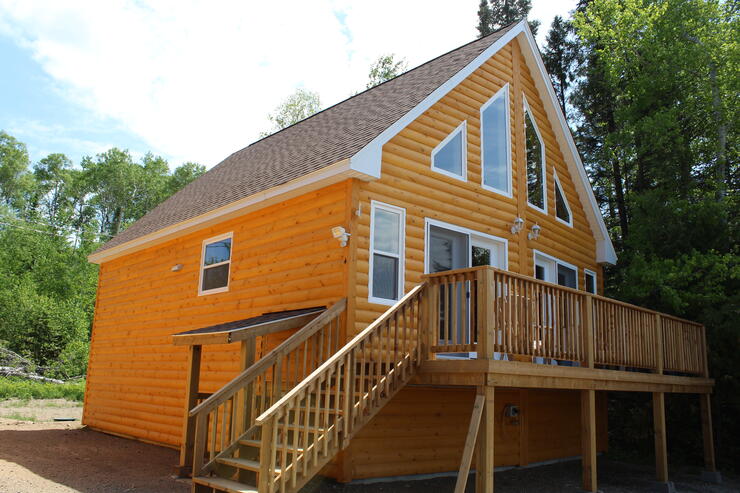 This family-owned, five-star hunting and fishing lodge offers the perfect base for those looking to catch some local walleye, northern pike, and smallmouth bass. Plus it's a great base for hunting grouse or heading off on an ATV adventure. Located on the picturesque McLennan Lake, about four miles from the Michigan border, this lodge was first opened in 1957 and visitors love the history and luxury found throughout its main lodge and lakeside cottages. Moose Horn Lodge also offers packages for family vacations, romantic getaways, and ice fishing. 
P.O. Box 850
Atikokan, ON P0T-1C0
(807) 597-2450
Located on the private Voyageur Island on Nym Lake, this family-owned and operated eco-tourism company has been providing visitors with experiential, cultural tours of the area for three generations. Embracing their Indigenous, Métis, and Voyageur heritage, the VWP family offers experiences and packages ranging from leisurely canoe outings to high-adventure tours—all of which are enhanced by learning about the history of the area and developing an appreciation for its ecological, as well as cultural heritage.
For a more complete list of Indigenous-owned businesses to support, check out Indigenous Tourism Ontario.