Indigenous Experiences around North Bay
These Indigenous teachers, artists, and entrepreneurs all take inspiration from Lake Nipissing. Learn how to visit and experience their creations on a visit to North Bay.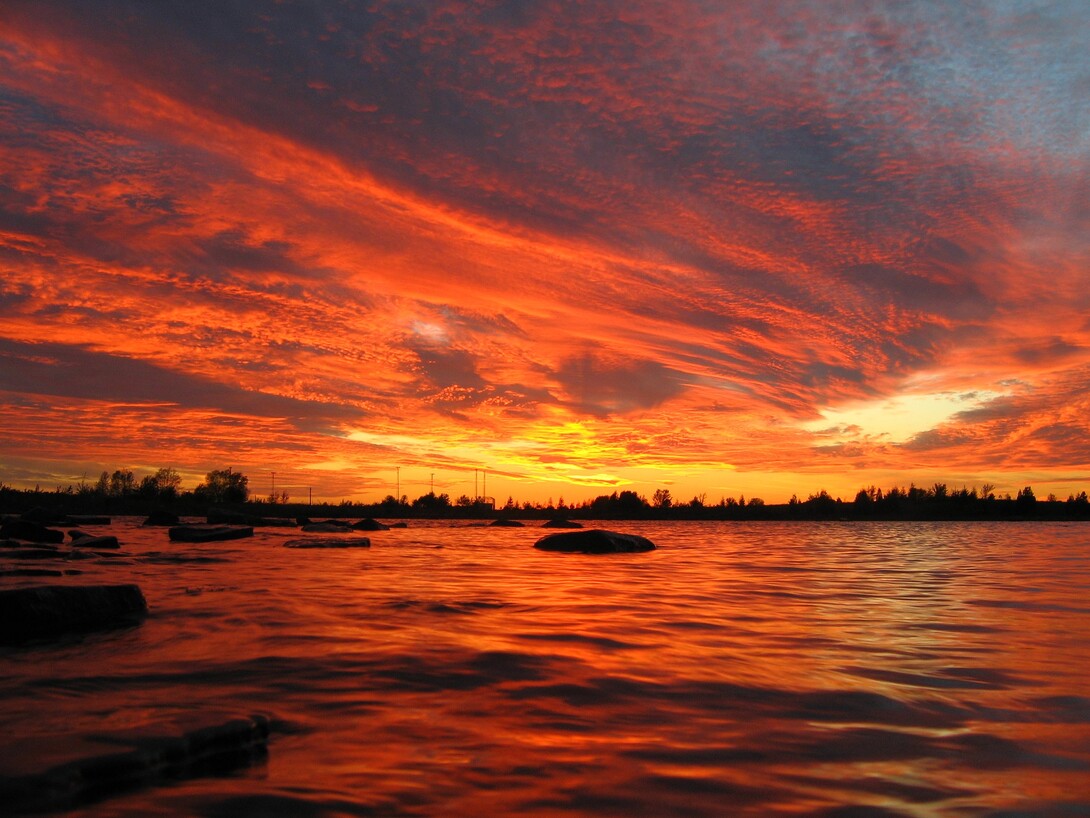 If there's ever a time you need to find inspiration, North Bay is one of the most beautiful places to find it. Hiking trails, zhashagiwag (blue herons), and sunsets on sparkling Lake Nipissing; the lake, clouds, and sun have carved out a well-worn dance together, and they love to show it off.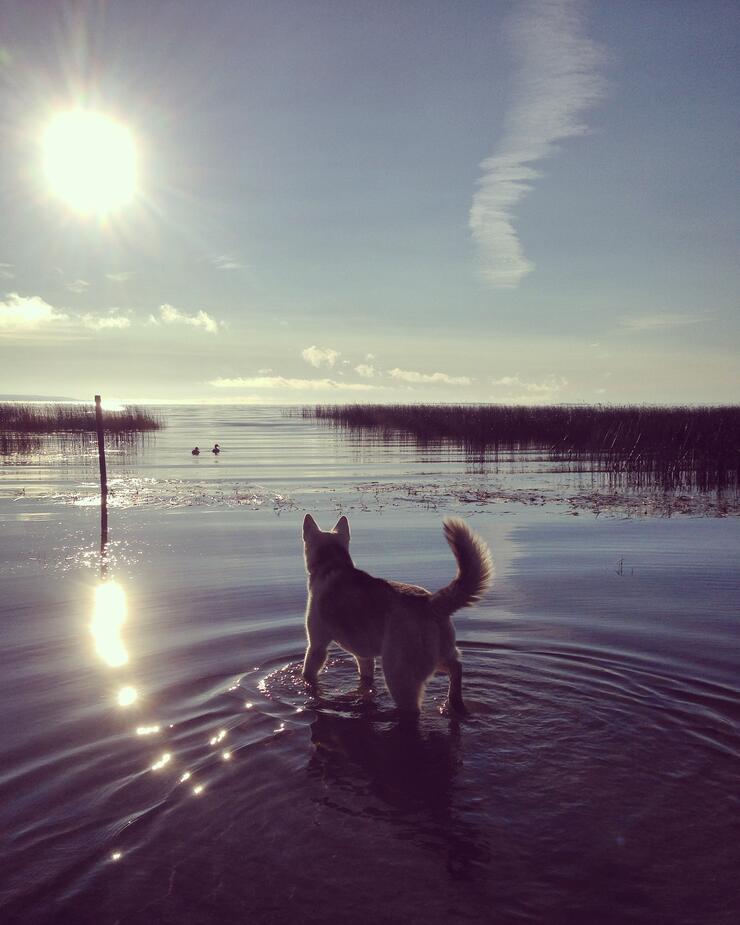 From the North end to the South, people around North Bay and Nipissing territory value the hugging hillsides, secret swimming spots with velvet sandy beaches, dreamy fishing destinations all year round, and a variety of waterfront Indigenous cultural celebrations. If you're looking for a place to connect with the local wildlife, a quiet haven to fast, a place to hunt, or a berry-picking retreat, North Bay will offer you all of these.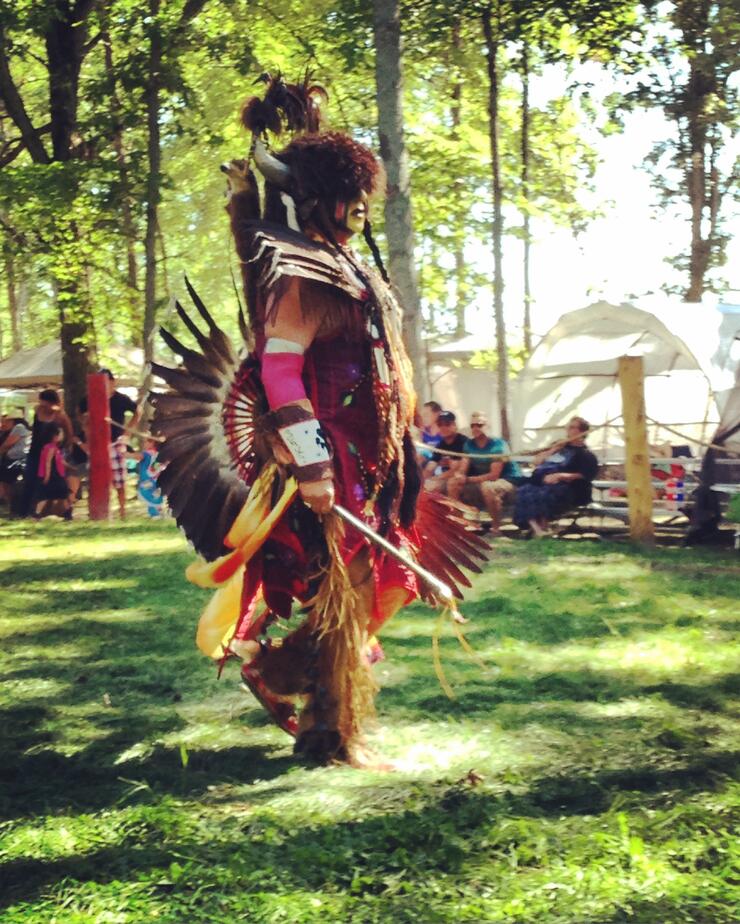 One not to miss is the Nipissing First Nation Pow Wow that happens every first weekend of September. This annual Pow Wow, celebrating its 30th edition on September 1-2, 2018, boasts a forest setting and a smooth turtle-back-stone beach shore on Jocko Point. Whether it's the Sunrise Ceremony, jingle dress dancers, beadwork to buy, or the Indian tacos that you're after, this is North Bay's finest Indigenous celebration and a Nipissing tradition.
So how do the locals feel about living here? Let's just say they get to experience North Bay's daily inspirations year-round, and luckily for the rest of the world, they translate and share their experiences with others.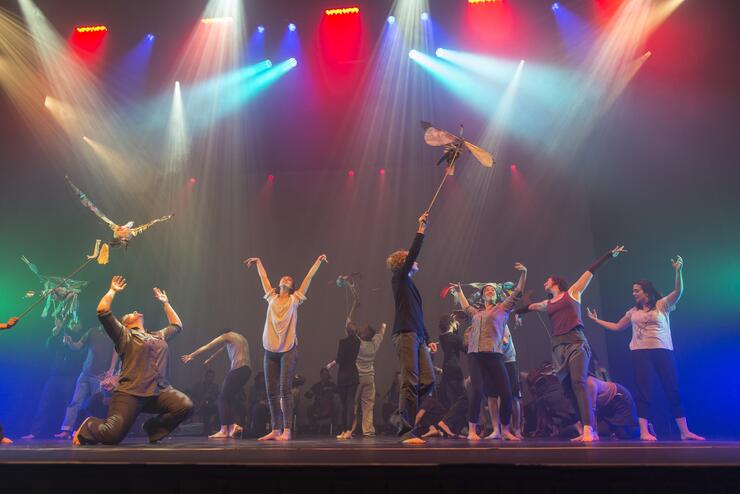 Take Aanmitaagzi, for example. They are a professional Indigenous Arts Company with a regional focus and an international profile. This artist collective, led by contemporary dancer Penny Couchie and her husband Sid Bobb (also known as the host of Kids' Canada on CBC TV), have a home base at Big Medicine Studio, situated on Lake Nipissing. Through dance, Aanmitaagzi tells stories and makes art on the ice, in the streets, and on main stages. "We are always envisioning the community we want to live in," says Sid.
Penny, an award-winning performer, has family connections to Lake Nipissing and came back to share her gifts. Recently, Aanmitaagzi secured funding from the Canada Council for a three-year project: Where Does Art Begin? Their concepts explore the idea of where art begins and where it intersects with this concept of life… harvesters and makers as artists, crossing between their own family practices and company practices. So they've been connecting with folks of all ages, and inviting medicine carriers, story tellers, and hunters to help bring their stories to life.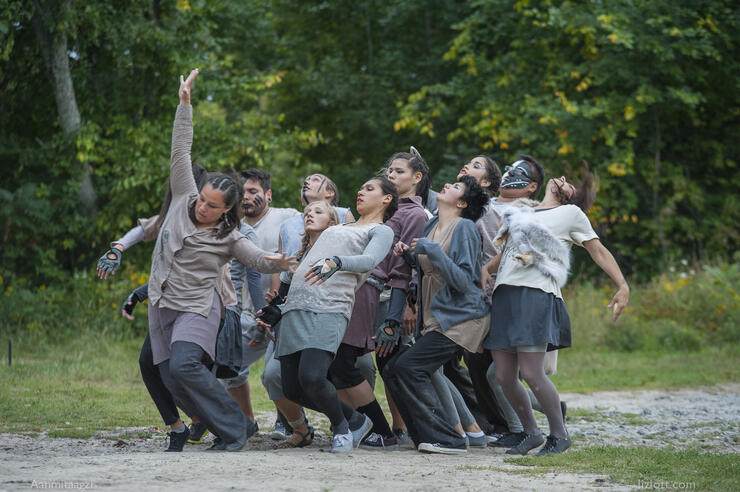 All of this connects back to Lake Nipissing, and a big part of it is about looking at our relationship with land and water, and "where does that begin" comes out of this project: when is it art, when is it healing, when is it knowledge… deepening the relationship of the people with the land. Sid stresses how people who come from far and wide to engage with them, gather in the relationship with this deep commitment to the water. And they invite visitors to imagine and dream with them, on the water and the land.
Norm Dokis is another Indigenous local who has no trouble dreaming with Lake Nipissing. Norm owns a lodge on the French River at Dokis First Nation, called Camp Petawachuan, which is primarily an eco/cultural tourism destination. Dokis is a Professional Nature Interpreter with over 23 years of experience in teaching youth, educators, and the general public about local ecology, history, and traditional ecological knowledge. Norm grew up on the land at Dokis First Nation as a harvester and guide, where he followed the footsteps of his father and other elders in the community. Norm documented his journey through writings he calls "Our Ancestors' Garden," which is a foundation to his skills at teaching educators on how to connect with the youth and rekindle our spirit through land-based education.
When asked why he lives where he does, he answered, "We choose places to live, so historically we chose through travel routes and access to resources. Our travel routes revolved around water, so we chose the North side facing the sun." Dokis has places to rent, and he also teaches out of these spots. His themes are trapping and harvesting, living the trap lines, family lands, trails, walking and dog sledding, among a few. Norm's broader focus is on water and land based tourism, winter survival, wild plant base, mushrooms, and wild foraging. They also do arts and crafts, birch bark canoes and other traditional arts. There's no shortage of hands-on learning at Petawachuan!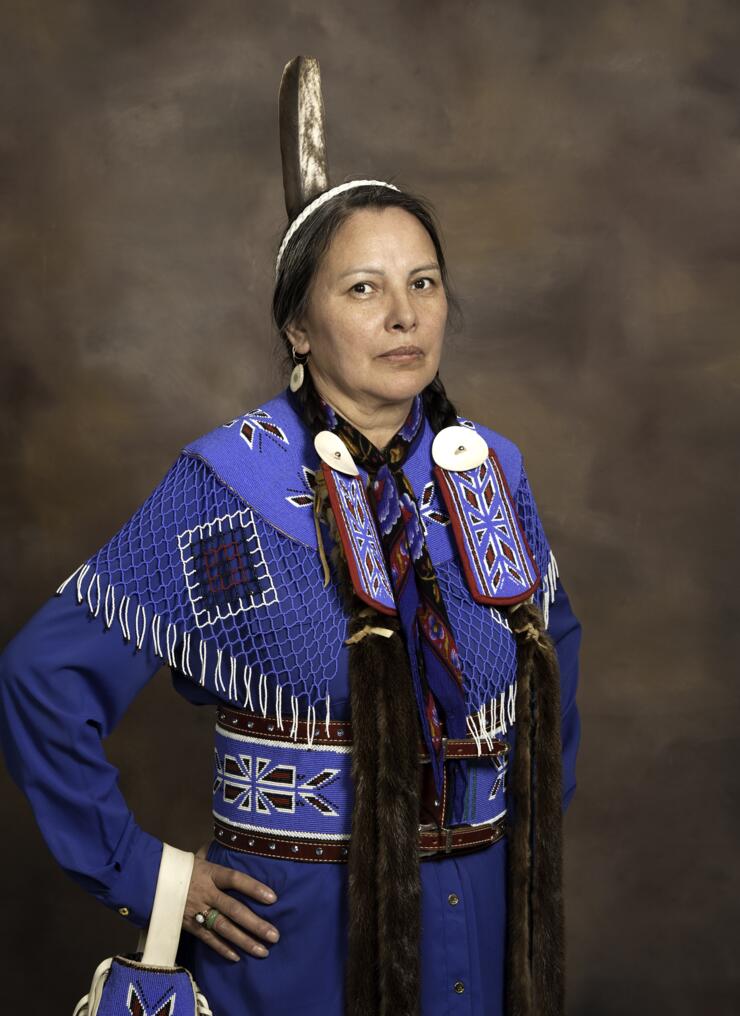 When asked about North Bay being her home, Brenda Lee, an Indigenous instructor for Cultural Art, said that Lake Nipissing and the trees around it was like being embraced by life and nature.
Originally from Maskwacis Alberta, and a member of Erminestin First Nation, Lee came to North Bay in 2009 and was drawn to Ontario for some unknown reason. Brenda loves going down to Jocko Point, where there's a calming presence. She says that being in North Bay was all meant to be.
Lee studied at Portage Collage Lac Labiche in the Advanced Artisan and Cultural Arts Instructor Program. She leads beading workshops in North Bay and she also made the carrying bags for the Union. She creates ceremonial items, such as the headdress for Nipissing First Nation chief Scott McLeod, and the Ontario Grand Chief. She is presently making a woman's headdress should a women become chief again.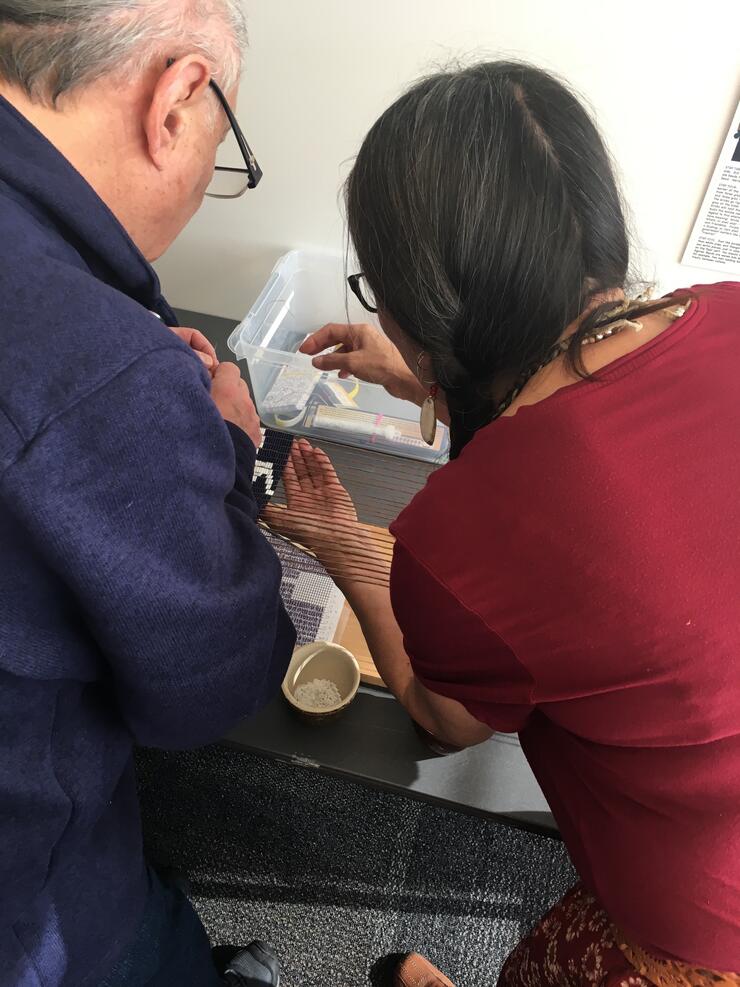 Lee also makes treaty Wampum belts, and gives teachings about how traditional Wampum belts are made. She often sets up in the Nipissing University library so others can access her work. She loves knowing that she is transferring knowledge to the youth when she gives beading workshops. "The land, the people, and history inspire me through the arts and all my relation: Hai Hai."
Indigenous business owner Jennifer Twigg has also found her inspiration in North Bay, and finds connections to Lake Nipissing in this journey. In North Bay, Twiggs Coffee Roaster has become synonymous with stellar coffee. While living on the coast of British Colombia in the mid 1990s, Jennifer fell in love with the coffee industry which was just starting to boom. She moved to North Bay because there was no specialty coffee house in the city, so it was a perfect time to move. Well-known authors have found solace and inspiration at Twiggs, such as Giles Blunt, author of the Cardinal book and television series. One of the Nipissing University professors wrote an entire book while sipping steeped tea and lattés at Twiggs. Artists meet-ups and family friendly visits are the norm, downtown or at the McEwen Street location.
Twiggs has another infamous location a stone's throw from North Bay, in Minnehaha Bay, Sturgeon Falls. This is a popular day trip for boaters, paddlers, and pontoons wandering off from Lake Nipissing, down the Sturgeon River, to the bay. Here, they can tie up at the docks, walk up the hill, then enjoy a glorious view while sipping coffee and enjoying a slice of exquisite dessert or gourmet pizza.
Jennifer hit the target when she opened Twiggs. Nothing else compares in the area. When folks are wandering from downtown North Bay to the waterfront, you'll often see a Twiggs coffee cup in their hand, and when they buy Twiggs products, they know that not only are they getting a good deal, they are supporting local families. Twiggs does a yearly fundraiser to help with the Santa Fund, they support the veterans family program by giving a discount to all families, and they also have an ongoing partnership with One Kids Place, hosting many fundraising events.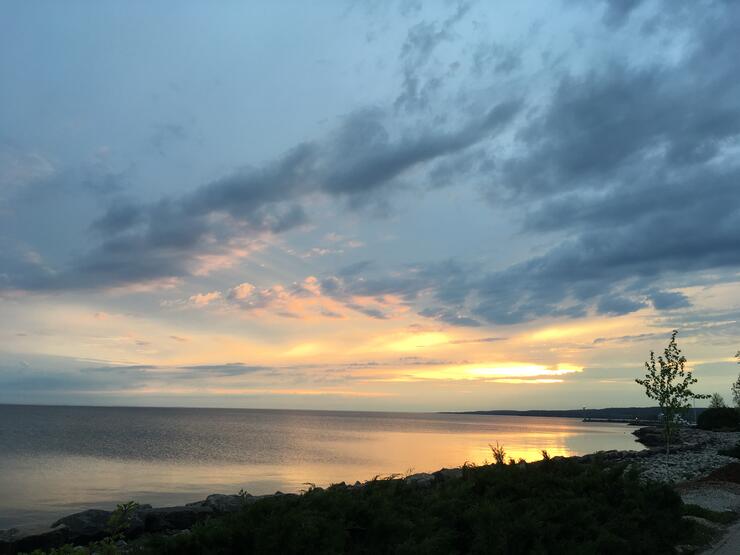 Inspiration from a place? This looks like many things: a relationship to the land and water, commitment to sustainability, community, development of land-based culture, and the arts. Many successful Indigenous folks have found this inspiration right here in North Bay.