4 Ways to Increase Your Odds for Viewing the Northern Lights in Ontario
Visitors to the region often wonder, how do I see the Northern Lights? The answer is, you'll see them if you're lucky! But there are a few key things you can do to increase your odds. Read on!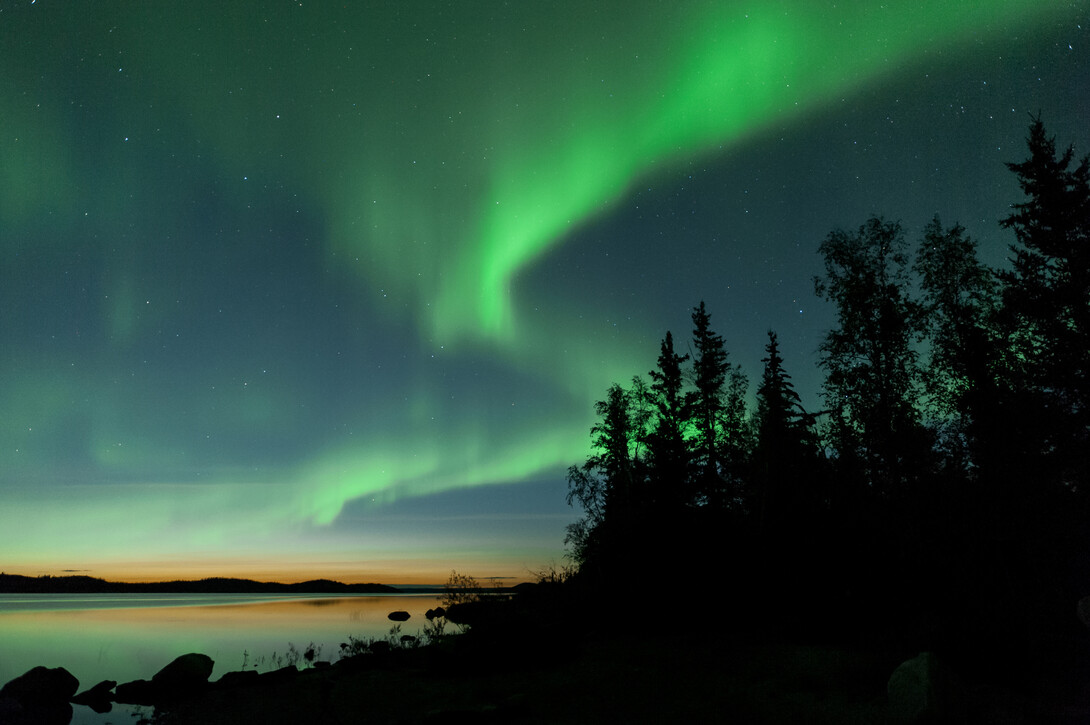 What's more beautiful, on a chilly northern night, than to catch a glimpse of the magnificent Northern Lights?
Once you catch sight, the vibrant hues are fleeting. Colours of green, red, and purple quickly waltz across the sky. But it's one breathtaking moment you'll carry with you, and never forget.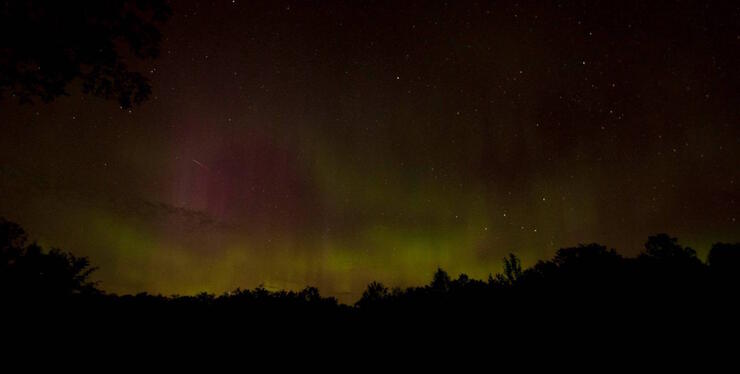 What are the Northern lights? Let's Get Technical.
The Northern Lights (or aurora borealis) are the result of the sun's charged particles interacting with the earth's atmosphere. The sun is continually releasing these particles in bursts (or solar flares), and episodes grow stronger for 11 years until reaching their peak.
We sat down with Paul Beduhn, Manager of Gordon's Park Eco Resort (Northern Ontario's only Dark Sky Preserve) to discuss how to increase your chances of viewing the aurora borealis. Paul had this to say:
1. Be in the Right Place, at the Right Time
Of course, you can't be everywhere at once staring into the night sky, but you can ensure the conditions are right for seeing the lights:
Travel as far north as possible.
Seek a place with little to no light pollution (a cottage resort or campground in our area).
Go in the fall or winter months, nights are clearer and provide longer periods of darkness. September to November are described as peak months.
On a clear night, observe the sky between 11 pm and 3 am local time.
2. Observe Space Weather
Space weather? Huh? If you're serious about viewing the lights, SpaceWeather.com is worth a look. X-ray solar flares (which cause the aurora) are classified and listed under Current Conditions. B class flares are basically non-existent, C class flares are small, M class flares are medium-sized, and X class flares are the largest and cause the greatest amount of activity on earth. The larger the flare, the better your chances are of seeing the northern lights (in the right conditions, of course).
SpaceWeather.com provides a 24-hour forecast, so it would be a useful tool if you're already at the cottage, or embarking on a spur-of-the-moment trip north.
3. Use Long Exposure
To the naked eye, northern lights are transient – here one moment, gone the next. But these moments can be captured using a Digital SLR camera. If you use a long exposure, one photo can display up to 60 seconds of contrasting hues.
Although it's possible to photograph with a point-and-shoot camera, it's recommended that you use a DSLR with advanced settings. Check out photographer Roy Hooper's tips on Photographing Northern Lights with your Digital SLR for more information.
4. Go Pro
We are lucky enough to live in an area that has the perfect conditions for seeing the northern lights, and the experts who will gladly help you find them.
Gordon's Park Eco Resort is a designated Dark Sky Preserve on Manitoulin Island and a great place to start. They offer visitors some of the darkest skies in Ontario, and the knowledgeable staff to help you navigate them. Participate in one of their many events, such as a Star Party, Laser Guided Sky Tour, and the year-end Dark Side of the Moon Party.
There are also many organizations in the area that offer group packages and events throughout the year:
Further Reading on the northern lights
Click on the above links for related articles on increasing your odds to view the Northern Lights.