J'adore la poutine
As a travelling gourmand, and with my BIG appetite for local food, I hit up Northeastern Ontario to discover all the poutine hotspots.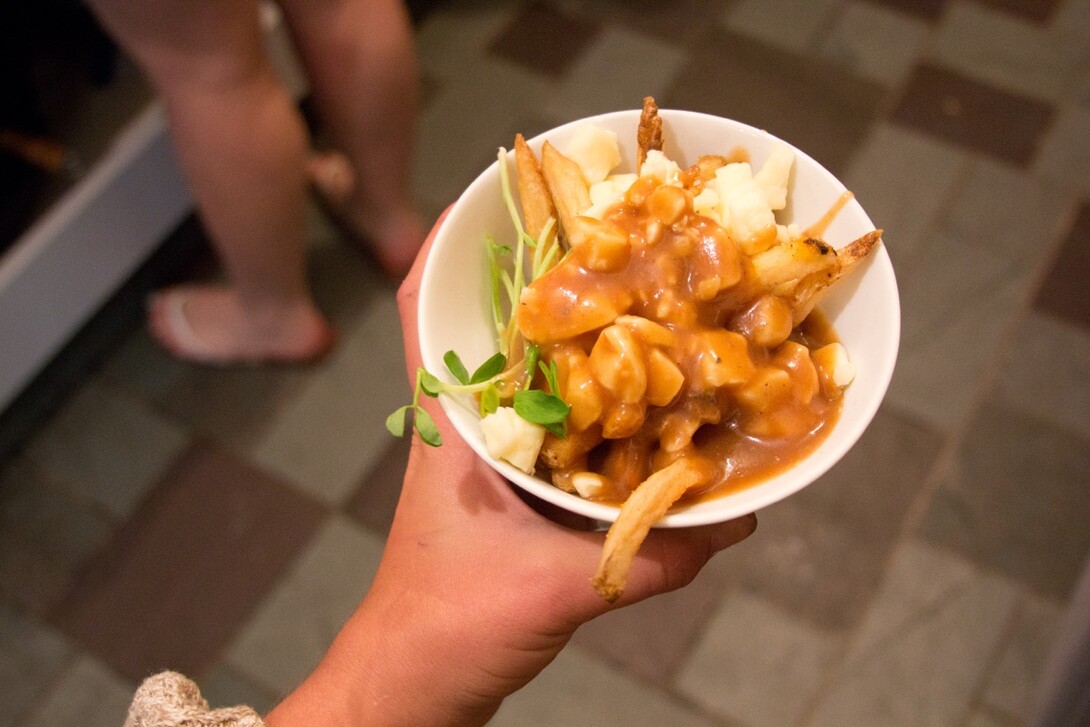 The poutine craze is widespread, from Shanghai to New York to North Bay. One can find endless versions served up in both low-end and high-end restaurants. In fact, some deviations of this low-culture staple gone gourmet might be missing the point. At its best, poutine is made from basic ingredients that would have been accessible to any Northern settler—potatoes, cheese curds, and brown gravy. This link to local diets and locally available food might be part of the secret to poutine becoming a truly Northern comfort food, with that French Canadian flair we so value in Northeastern Ontario.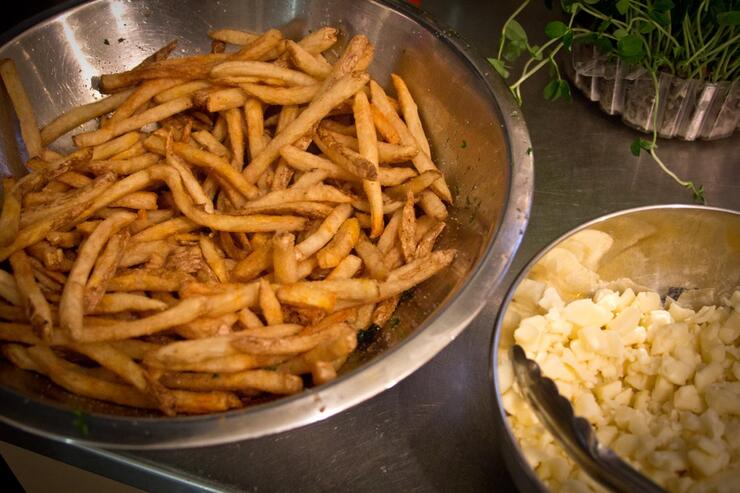 As a food explorer, both abroad and in my own kitchen, I have discovered that the French roots in the region are the reason behind why the poutine is simply delicious and served the way it should be: classic curd style served atop fresh-cut crispy fries, and doused with a rich roux-style gravy. There are BIG options in small places and they are all a little different.
1. The first breakfast poutine in the region
Ivan's Restaurant in North Bay, est. 1945, creates a variety of poutines - from traditional curd to house-shaved mozzarella. Owner/operator Kristina has run the restaurant for 15 years, and has continued to honour the time-tested traditions and recipes that have made Ivan's a long-standing destination for quality family food—and the region's first breakfast poutine.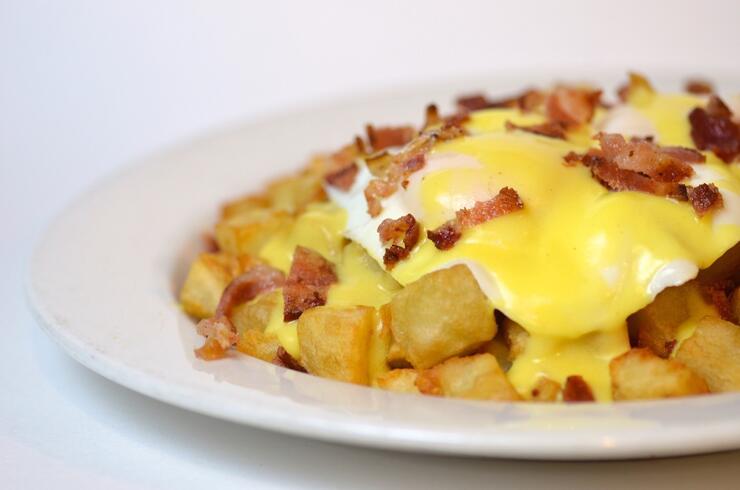 2. Sudbury's best poutine with local red potatoes
Heading west to Sudbury, the word on the street has Leslie's Charbroil & Grill pegged as the best in this Nickel City. Leslie Langen states with confidence, "we mastered the fine art of poutine-making by using the best locally grown red potatoes, a superior vegetable oil, curds provided by St-Albert's Cheese and our own special blend of gravy.  These deluxe poutines are all served with tender loving care by our friendly staff."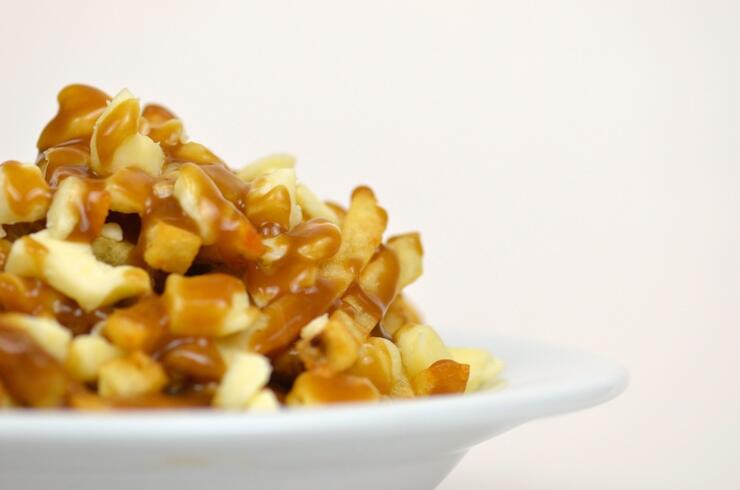 3. Midnight poutine with Thornloe's Cheese Curds
Poutine is so BIG in Northeastern Ontario, they even serve it up as a midnight treat for the party-goers in Temiskaming Shores and Elk Lake. Arianna Misener, now 20, says she has served up her Poutine Station to thousands since she was 16. Her signature service uses a variety of seasoned Thornloe Curds.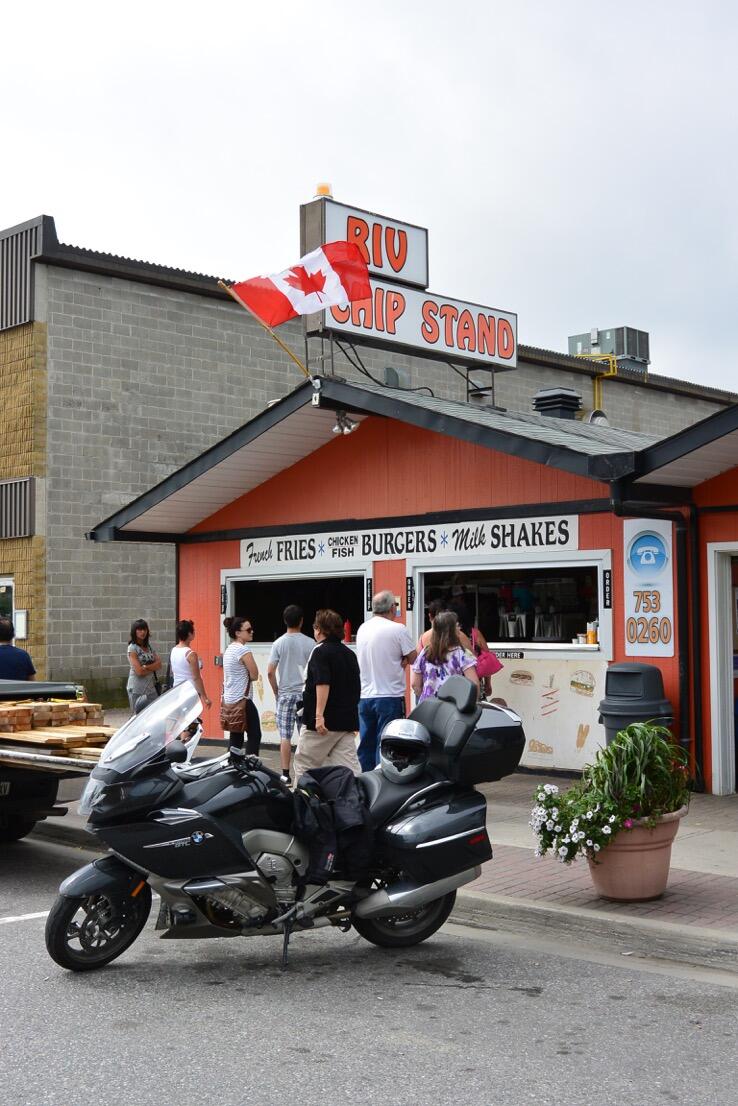 4. Fresh poutine with historic decor
Along the way, my discoveries included great fill-ups in the villages of Elk Lake, Earlton and Sturgeon Falls. These are serious small towns with BIG flavourful poutines. One of the highlights of my discoveries is Sisters Café in Englehart. They hit a home run with their fresh-cut fries, historical railroad theme decor and hometown vibe.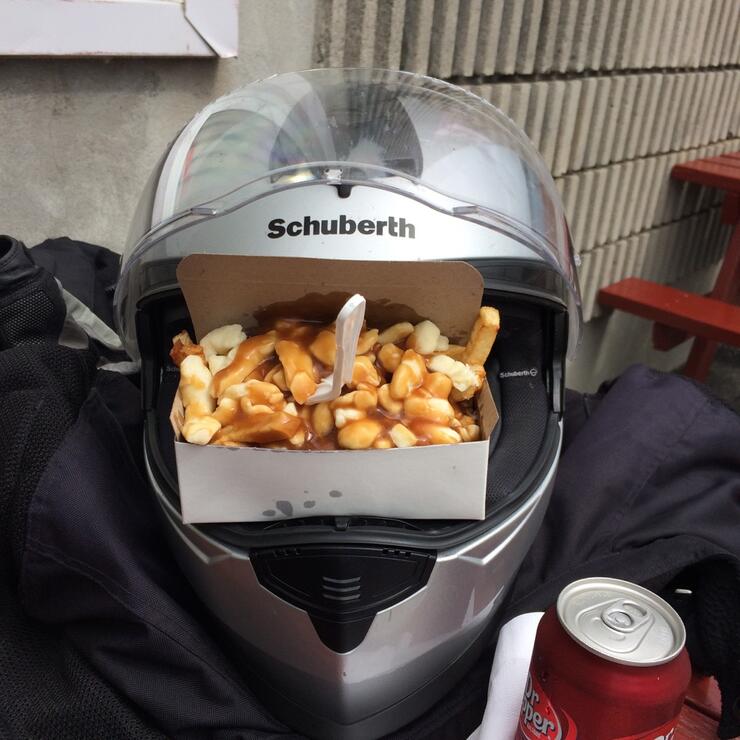 5. The OG spot for fresh artisanal cheese curds
RVs, bikers, campers, and trailers are lined-up at Thornloe Cheese, and with good reason. This destination stop along, Highway 11, boasts the title of Ontario's only cheese curd maker along the Trans Canada Trail. This roadside fromagerie makes thousands of pounds of the deliciously squeaky curd each year.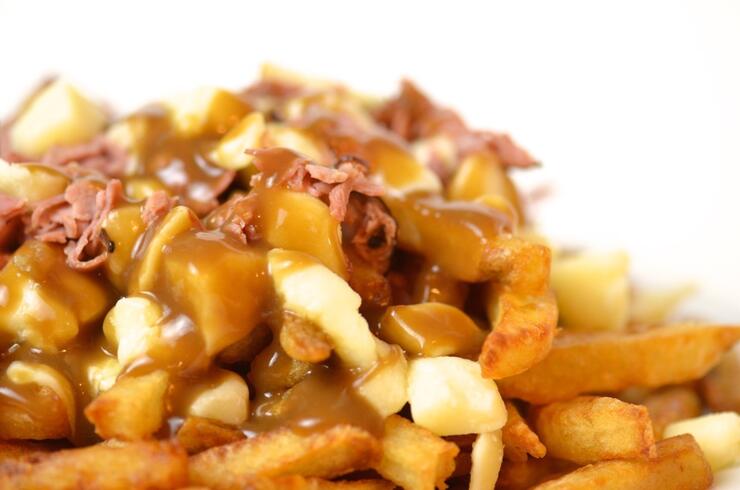 Let your poutine curiosity lead you to Northeastern Ontario. Snack your way around the region and try our favourites, or discover a few of your own. With the endless toppings now being served, go ahead and create something new, like a fresh-caught, pan-fried pickerel poutine, or maybe it's a pulled partridge poutine. If it's local and it works with the Northern staples, get creative and get started!