Cochrane: Wonderfully Unexpected
Everything to do in Cochrane!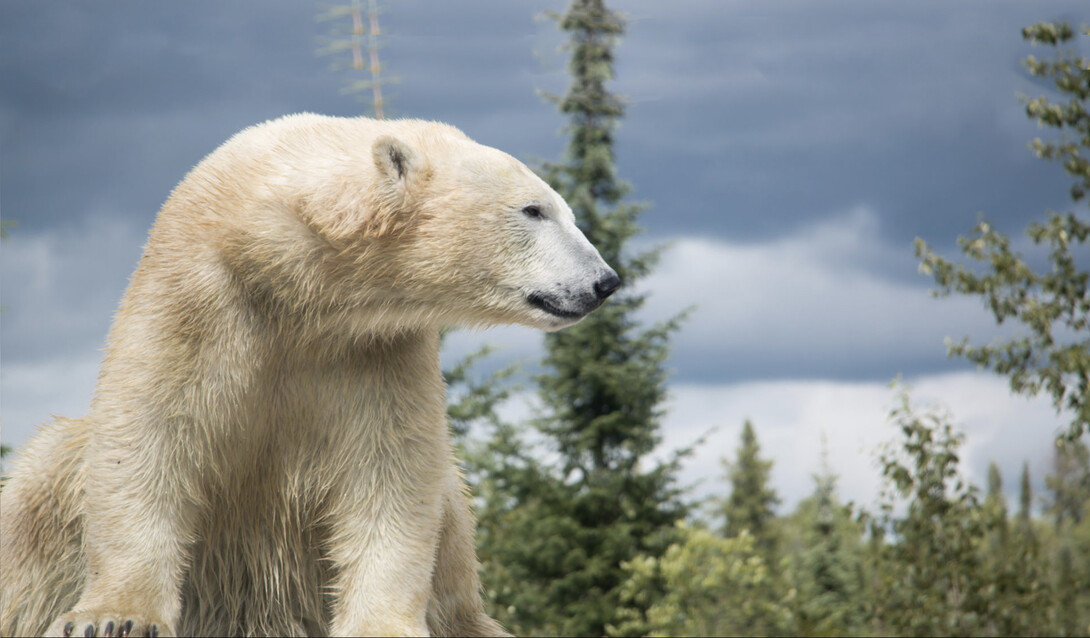 Polar bears, dog sledding, snowmobiles and Tim Horton himself... what could be more Canadian than that? Voted by FlightNetwork in 2016 as one of Canada's Top 50 Small Towns, the Town of Cochrane certainly has the goods to justify its Top 50 status. Cochrane's pride in its past is evident, and the town looks forward to its future with the pioneering spirit so typical of Northeastern Ontario.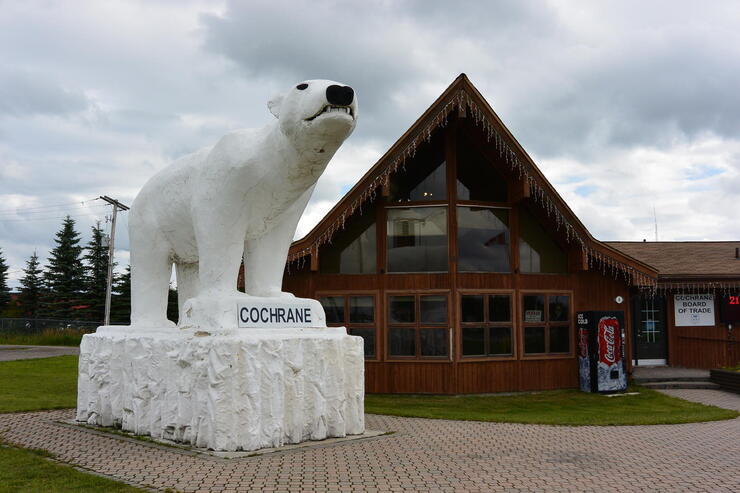 Established in 1908, Cochrane was named after the Honourable Francis Cochrane, the Ontario minister of Lands, Forests and Mines. Even though the town was destroyed by fire three times during its first eight years, it grew slowly but surely as a railway construction and repair centre. It has become an important tourist destination offering many reasons to put Cochrane at the top of your "must see" list.
While a large polar bear statue, known as Chimo, welcomes you to Cochrane, it's all about real bears at the Cochrane Polar Bear Habitat. Focused on conservation, education and research, this incredible facility is home to Henry, Ganuk and Inukshuk.
With its seven hectares of natural environment and the world's largest enclosed lake, the Cochrane Polar Bear Habitat is the only human-care facility on the planet that is dedicated solely to polar bears. While you're there, visit Heritage Village to see what life was like in the early 1900s when Cochrane was being settled, and make sure to visit the Snowmobile Museum with its vintage sleds, historic photographs and unique memorabilia.
Abitibi Canyon Base Camp understands the snowmobiler's needs and is dedicated to providing a first-rate sledding experience. Newly added is Stay AND Ride Accommodations. You'll have a place to refuel, enjoy a meal, and—if booked—spend the night, making for the ultimate snowmobiling experience.
If you've been itching for a wilderness outpost adventure, Cochrane Air Services has been providing remote fishing and hunting vacations for over 40 years. For a fly-in fishing trip with excellent pike, walleye and brook trout fishing, Cochrane Air Services offers over 30 well-maintained outpost cabins situated in thousands of square miles of wilderness. Fly-in moose hunts are also available, or create your own outdoor adventure with Cochrane Air Services.
The people of Cochrane know that Tim Horton was one of hockey's all-time best players. The Tim Horton Museum, dedicated to the hockey great who was born in Cochrane in 1930, features photos, books, jerseys, and 568 pucks that represent the number of the regular season and playoff points Horton scored in the NHL. The museum is located in the Tim Horton Events Centre, which boasts an NHL-sized rink, community hall, and fitness centre. 
For your stay in Cochrane, the Ontario Northland's Station Inn, located atop the historic train station, prides itself on its contemporary rooms and exceptional northern hospitality. Just steps away from the Polar Bear Express train, the Tim Horton Museum and access to groomed snowmobile trails, the Station Inn offers unique guest experiences.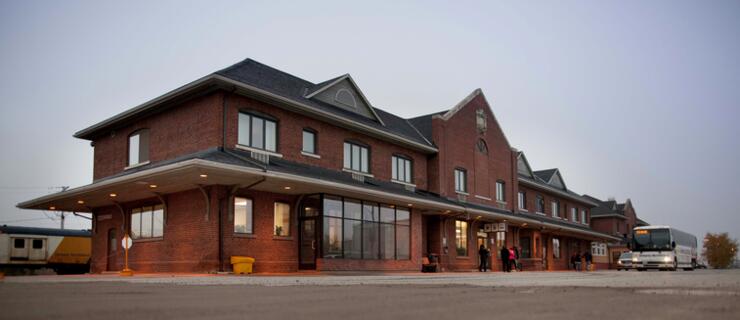 The Best Western Swan Castle Inn in downtown Cochrane is close to shopping and sightseeing, and you will have easy access to recreational opportunities such as the nearby world-class snowmobile trails. At the end of the day, relax in your luxurious and spacious room, and enjoy the generous amenities and attentive service that the staff at the Best Western Swan Castle Inn are pleased to offer their guests.