10 Epic Creative Spots in North Bay
This town is known to inspire creative people. Read on to find out how it could inspire you too.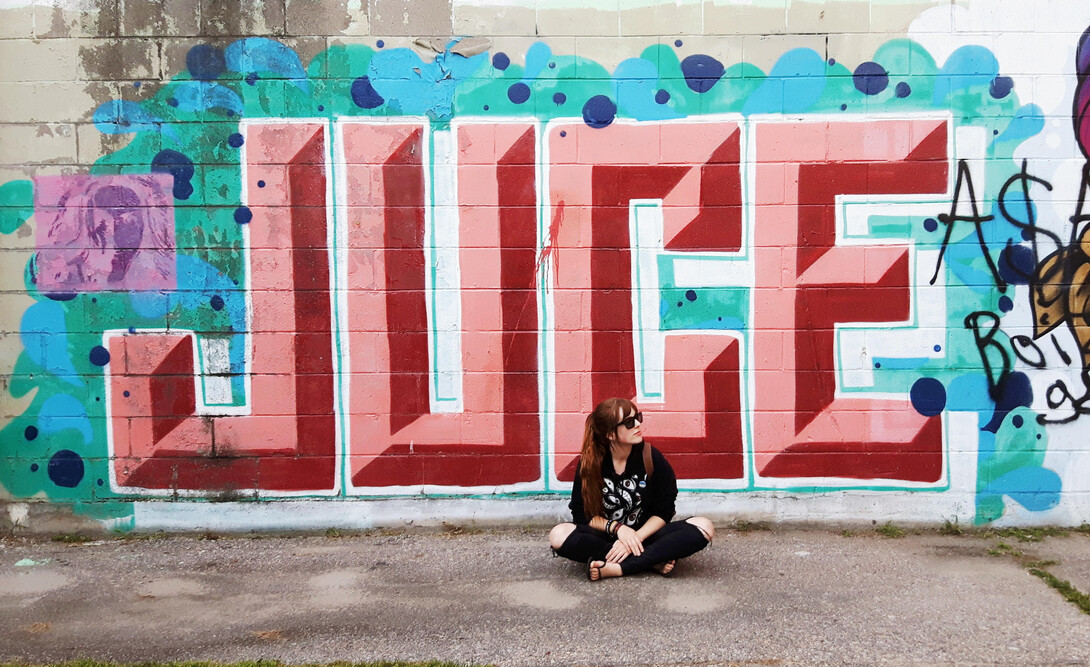 Let's talk North Bay, Ontario. It's a beautiful place, there's no denying that: set on the shores of Lake Nipissing, with all the hiking you can dream of, and a copious amount of wildlife, North Bay is Northeastern Ontario at its finest. 
But there's a reason why many artists flock to the city to create their work. Whether they're writers, painters, filmmakers, or musicians, North Bay inspires them all. Here are some artsy, inspired spots around that city that help make North Bay a northeastern art hub. Read on for 10 epic creative spots in North Bay.
Whether you're inspired by the eccentric decor, the quirky artwork adorning the walls, or even just how picture perfect the food is, this vegan diner is a hub for North Bay's art community. Enjoy breakfast here in the morning or a picture perfect lunch to charge up your creative engines in order to properly begin your day in the Bay.
North Bay's most famous outdoor destination. When hiking to the top of the falls, you may see artists painting, photographers setting up for a shoot, or videographers filming. No matter the art form, Duchesnay Falls calls to them all. Nestled just off the highway and connected with the Nipissing University and Canadore College trails, Duchesnay Falls is an easy access trail system. The beauty of the falls has inspired countless creatives over the years, making it one of North Bay's most photographed locations.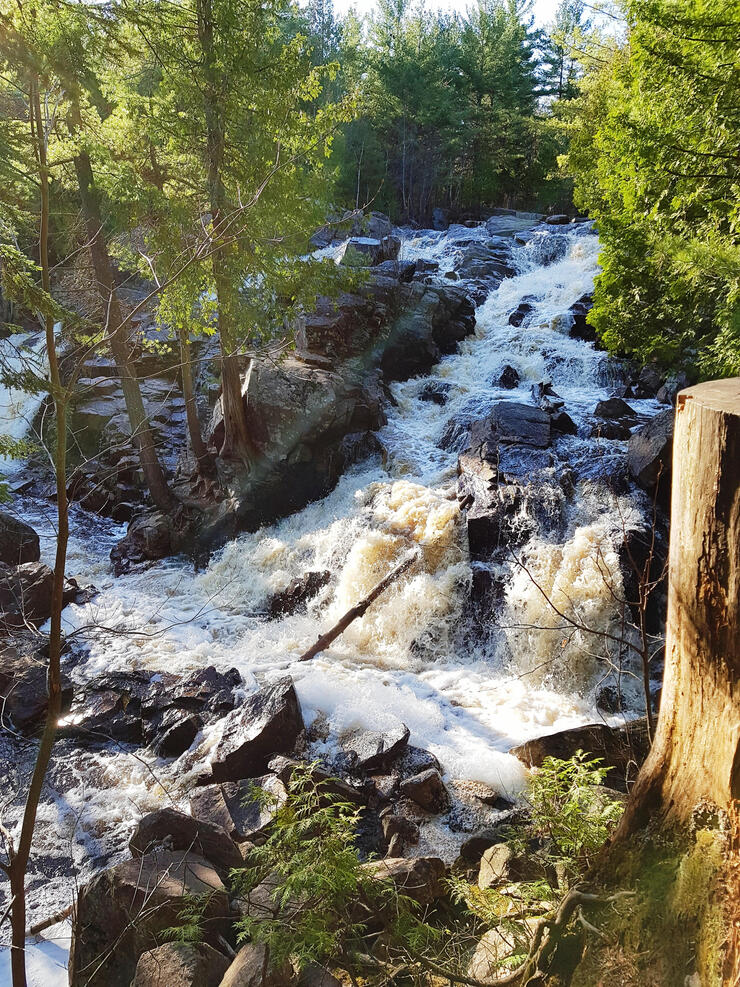 The award-winning Forest Talk Radio takes the everyday hiker on an interactive storytelling journey through the woods. As you walk through the Laurier Woods in North Bay, the Forest Talk Radio app (available for IOS and Android) connects with the GPS on your smartphone. When you near a "storytelling tree," the app will deliver a new peice of the narrative. Experience the Northern Ontario landscape through a creative and innovative means while admiring the winding trail and various beaver ponds that call Laurier Woods their home.
The Social Cafe is not just a place to get great local coffee. Located conveniently in the downtown area and open later for events like poetry slams and art shows, and also equipped with a variety of board games, adding The Social Cafe into a destination on your trip is a must.
With constant rotating exhibitions, the WKP Kennedy Gallery always has something fresh in its two gallery spaces. Their permanent collection features work from the Group of Seven, and is a time-capsule for Northern Ontario historical art pieces. A must-see on your visit to the area, the WKP Kennedy Gallery is located inside North Bay's arts centre, the Capitol Centre.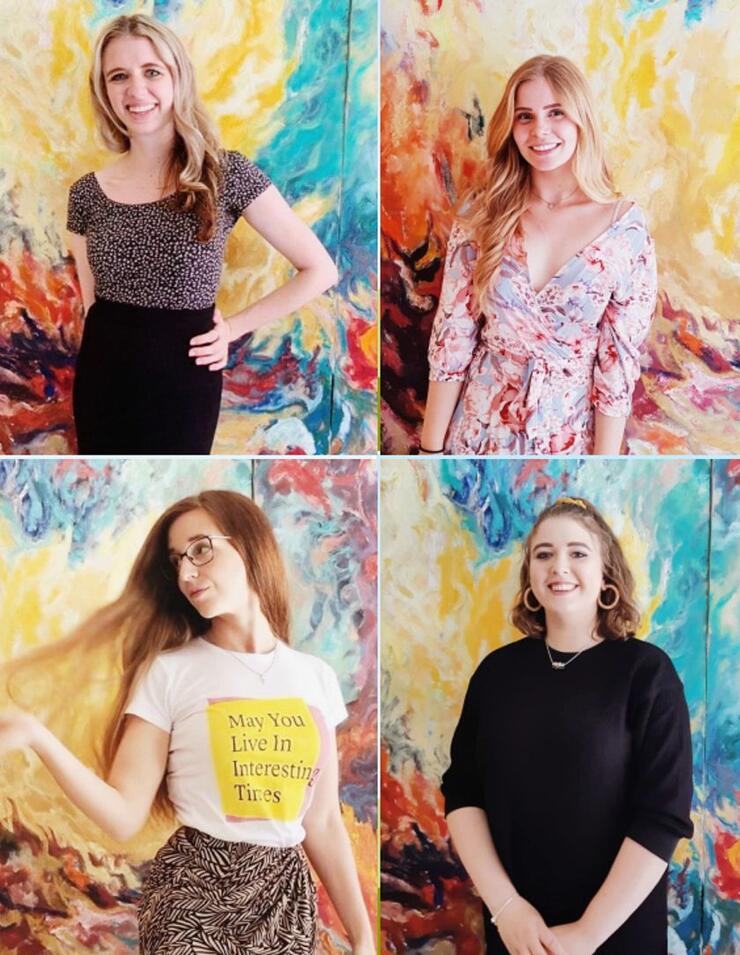 Canada's first ever artist-run centre, the White Water Gallery may just be an essential stop on your trip. Make attending one of the abundances of art workshops or unique events that occur in the gallery a must-do for a creative experience on your visit. Located conveniently in downtown North Bay, the White Water Gallery also offers free professional arts training opportunities through Art Fix, an art collective that holds workshops in the gallery.
At Twiggs, your'e likely to spot someone on their laptop, working away on their next novel or screenplay with a freshly roasted coffee at their side. One of North Bay's most prominent coffee shops, with new locations sprouting up all over Ontario, Twiggs offers a diverse breakfast, lunch, and dinner menu with everything from smoothies and berry bowls to creative sandwiches and desserts. The atmosphere of the North Bay locations is relaxed, with low lighting and a real coffeehouse vibe that inspires every visitor. Whether you're just stopping in to grab a coffee in the morning or bringing your sketchbook to work on in the evenings, Twiggs is a must-visit for everyone new to the town. 
8. Sweetman's Garden
A secret even to most locals, the hidden garden of North Bay is a delightful surprise. If your trip to visit North Bay falls in the summertime, this community-run garden is a must-see. A backdrop for stunning photographs, the diverse flowers and art installations of the garden make for a beautiful reason to come to North Bay. Sitting at the corner of Cormack and McIntyre streets since the early 1960s, this garden has serious history.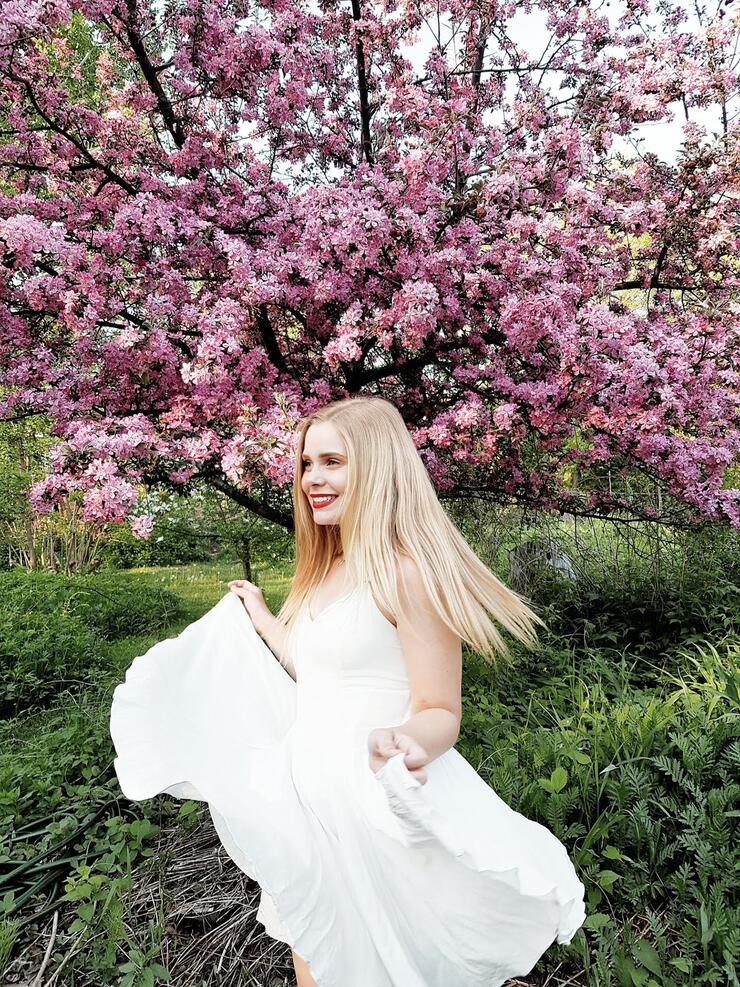 The Capitol Centre is the city's long-standing entertainment venue featuring musicals, live comedy, and concerts. It's been host to distinguished acts such as Sloan, Barenaked Ladies, and the Second City comedy act. The Capitol Centre alone is a great reason to visit North Bay. The historic theatre was built in the 1920s and has remained a staple in the community ever since.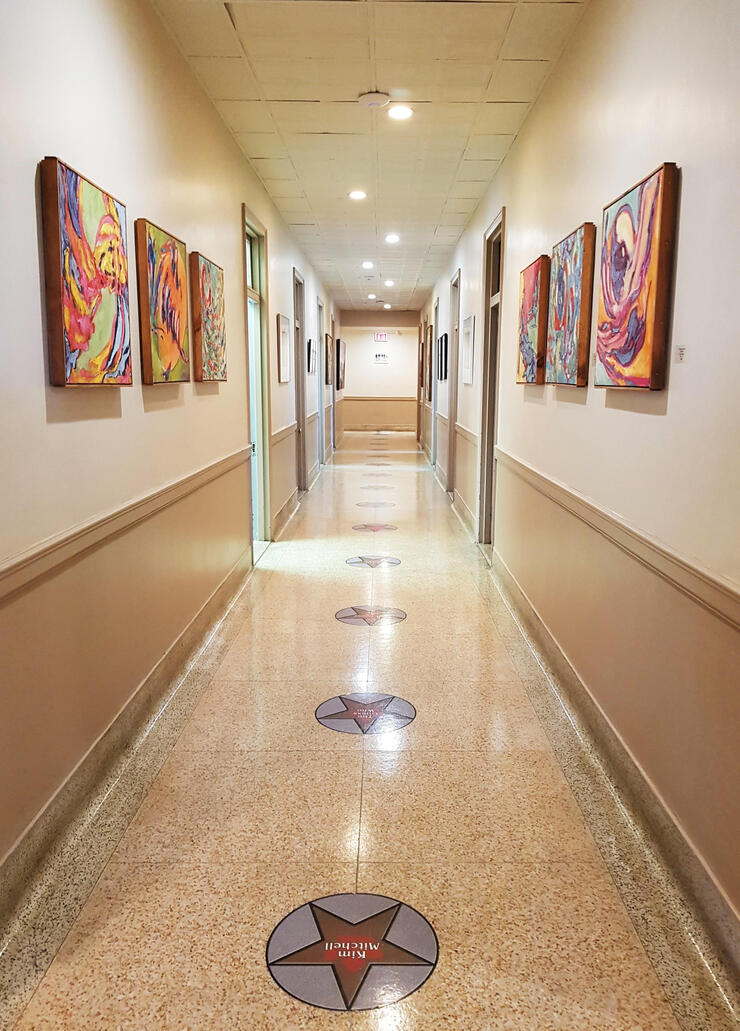 Historic Downtown North Bay holds many of the creative spots mentioned above, so it only makes sense that taking the time to leisurely stroll through the downtown core makes the list. With the North Bay Farmers Market on Saturdays in the summer, you can devote an entire day in the Bay to just wandering around Downtown. Plastered with murals, graffiti-filled alleys, and home to most of North Bay's art galleries, Downtown North Bay is the perfect grand finale for the 10 most epic creative spots in North Bay.