Northeastern Ontario's Hidden Gems
Come north and explore Canada's largest mural, the birthplace of Tim Horton, and pet-friendly alpaca farms! Discover why Northeastern Ontario's cities are so special.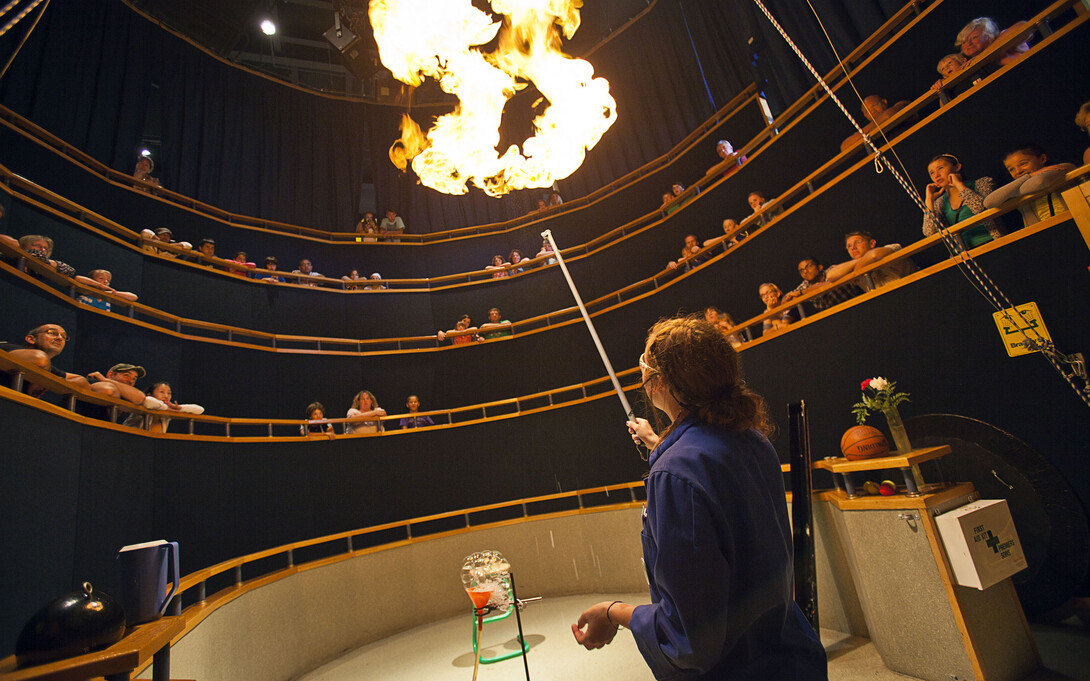 Northeastern Ontario is famous for its stunning lakes, mountains and waterfalls, as well as the charming cities sprinkled throughout the region. But even those who may be familiar with the major attractions in places like Sudbury, Cochrane, North Bay, and Timmins have likely overlooked some of these cities' hidden gems and cultural offerings off the path of the traditional tourist experiences. Here are some of the unexpected spots in four northeastern cities that travelers should make a special effort to experience. 
While Sudbury's scientific bona fides are well known—particularly the Big Nickel and the city's hugely popular science museums Dynamic Earth and Science North—they can sometimes overshadow the city's rich arts and cultural offerings. Sudbury is a hot spot of outdoor art, with more than 30 murals throughout the city, including the largest in Canada, a 74,000-square-foot work painted on the old St. Joseph's Hospital. New ones continue to pop up every year as part of the annual Up Here festival of urban art and music that draws in artists from throughout the region.
There are plenty of ways to enjoy art indoors, as well, including at the recently reopened Art Gallery of Sudbury, showcasing more than 2,000 works in its permanent collection, including many by members of the Group of Seven, which is this year celebrating its 100th anniversary, making it an ideal time for a visit. Another worthwhile attraction is the Galerie du Nouvel-Ontario (GNO)—the first francophone-artist-run centre in Ontario, with an exhibit space in downtown where a number of visual art events are held throughout the year. Visitors can also create their own artsy objects as the DIY Craftery & Lounge, where creative visitors can make everything from tile coasters to fluffy slime. Or they can pick up some locally made crafts (or clothing, toys, snacks, or practically anything else) at one of the city's many charming shops.
Sudbury is also a terrific spot for off-the-beaten-path dining and drinking spots. Seek out the soup at The Cedar Nest or vegan chilli at Tucos Taco Lounge (housed in a repurposed KFC) and be sure to grab a drink at one of the city's three breweries or the locally beloved Crosscut Distillery. 
While this city is known as a terrific gateway to local golfing, cycling, kayaking and other outdoor offerings, North Bay is also home to a number of unusual museums set in unique spaces. This includes the Canadian Forces Museum of Aerospace Defence, which celebrates Canada's history of air defense from WWI to today, and is located on an operating military base. While admissions to the museum are currently on pause due to the pandemic, check out the quirky facade with its art panels depicting scenes from Canadian history for a quick education! 
The North Bay Museum, celebrating the city's history and culture, is set in the historic Canadian Pacific Railway Station. Its permanent collection explores the history of the local fur and lumber and an immersive exhibit of the city's historic downtown, while a recent rotating exhibit has spotlighted 12 local success stories and another has explored the shipwrecks of Lake Superior. Perhaps the most unforgettable museum in town is the Dionne Quintuplets Museum, dedicated to the five identical sisters born in 1934 who became international celebrities. It is located in the tiny log house in which the fivesome was born.
North Bay is a popular filming location, particularly for Hallmark Christmas movies seeking to capture scenes of idyllic holiday charm as well as modern crime shows like Cardinal and The Colony. While it's no surprise that the city is a great starting point for a hike, visitors will want to download the Forest Talk Radio app that provides a guide of Laurier Woods Conservation Area, blending forestry, folklore and comedy to create an entertaining, informative and uniquely North Bay outing.
This town is famous for its polar bears—the giant statue, known as Chimo, who welcomes visitors as they arrive, and the beloved Cochrane Polar Bear Habitat (the only captive-bear facility in the world dedicated exclusively to polar bears). But once you've experienced Cochrane's bears, there's plenty more you should make time to see. At the top of that list is the Tim Horton Museum, celebrating the hockey legend and co-founder of the beloved coffee-shop chain that bears his name. Housed in the Tim Horton Events Centre, visitors to the museum can check out a wealth of memorabilia, jerseys, books and 568 pucks representing the number of points Horton scored during his time in the NHL.
To step back a bit further in time, visit Cochrane's Heritage Village, located next to the Polar Bear Habitat, which takes visitors back to the early 20th century, showcasing historically preserved buildings, vintage sleds and historic paraphernalia. If you're looking to relax while still soaking up some local history, catch a movie at Empire Theatre, which has been showing the latest flicks since 1954.
This friendly riverfront town has plenty of outdoors experiences on offer, but those visiting should take time to visit the Ojibway and Cree Cultural Centre's Resource Center, which offers educational programs as well as an extensive library of archival photographs, newspaper clippings, books, films and other resources related to the Indigenous people of the Nishnawbe Aski Nation. The OCCC also oversees the Healing Together Teepee, which hosts workshops and events year-round.
To further explore the rich history of this destination, be sure to stop at the beautiful Timmins Museum: National Exhibition Centre, which includes exhibits on the Porcupine Camp (one of Canada's key gold-mining areas) as well as a recreated prospector's cabin. Fans of classic diners and cool art deco signage be sure to check out McIntyre's, operating out of the McIntyre Area since 1939, for excellent pancakes and great atmosphere. Those looking to relax over a craft beer are in luck–Compass Brewing and Full Beard Brewing Co. are both based here.
Just east of the city sits Dream Acres Alpaca Farm, where these adorably soft creatures graze on lush hillsides and visitors can pick up socks, scarfs and hats made from alpaca fibre (said to be as much as six times warmer than wool).
Northeastern Ontario is packed with surprises, both natural and manmade. Whether an outdoors enthusiast, a fan of history or a culture consumer, travelers are sure to find something unexpectedly delightful during their next visit.