Prepping for Pike
When it comes to table fare, the lowly northern pike is an often often-overlooked freshwater fish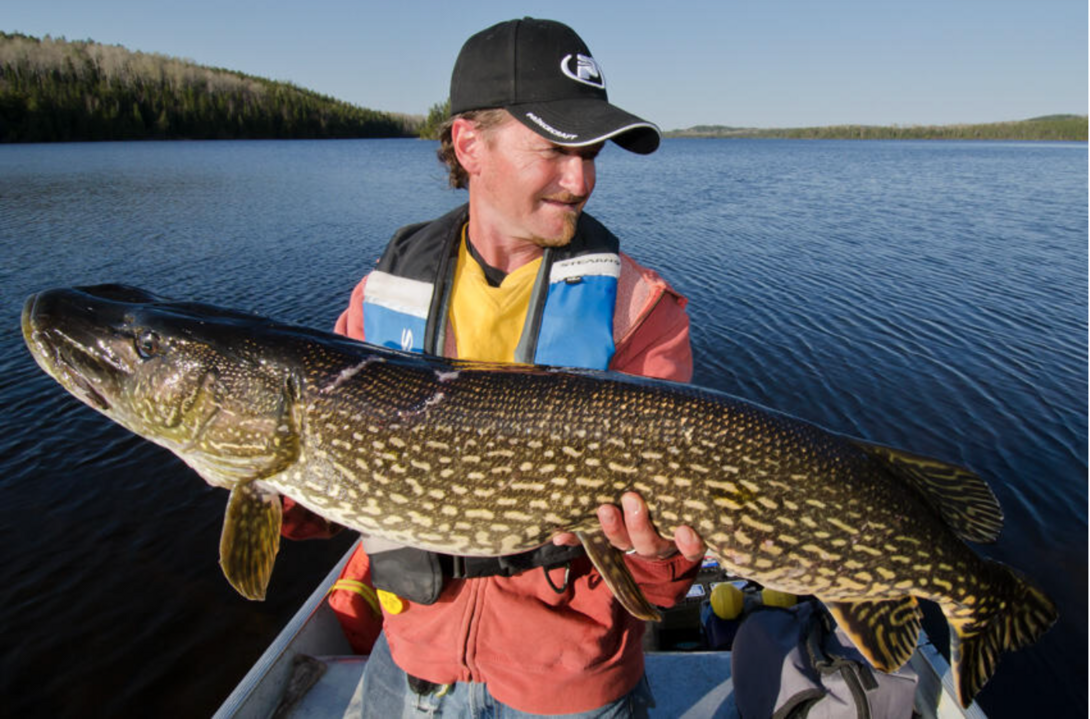 When it comes to table fare, the lowly northern pike is an often-overlooked freshwater fish. Perhaps it's their rather pungent odour when alive that's given them such a bad rap, but it's time to move past this unpleasant first impression.
When filleted and carefully cleaned so that the skin does not come in contact with the flesh, pike meat is white, flaky, and bursting with flavour. Please note that northern pike must never be cooked or barbecued with the skin on, as it gives the meat a muddy taste.
When properly prepared (see recipe below), northern pike truly is a delicacy and one of my personal favourite fish. Keep that in mind this summer on your next adventure into Northeastern Ontario's pike country.
Proper pike prepping
Members of the family Esocidae (pike and muskellunge) all possess a protective slime layer on their skin that will adversely affect the taste when cooked, so it must be removed with a sharp fillet knife. For filleting the northern pike, one technique is to start at the tail and insert the tip of your knife along the inside edge of the skin, and carefully slice toward the head.
For fish steaks, stand them up and cut through the skin at the backbone with a pair of scissors, then skin down each side of the steak to the bottom. Once the skin is removed, discard immediately and wash the fish in cool water. Be sure to keep the outside portion of the skin from ever touching the meat.
When consuming northern pike, one should be careful to avoid the belly meat since toxins like mercury concentrate in the fattiest part of the fish, which is the belly. The same holds true when filleting older fish, which have spent more time in the lake or river.
Some anglers process pike using what is known as the five-fillet method: a strip of meat is used off the back, two strips along the "Y" bones, and two strips in front of the caudal fin or tail. It's a technique I've used for years with considerable success. When prepared and cooked correctly, the northern pike's distinct, bold taste rivals that of any of the more popular table fish like trout or walleye.
And they're a hoot to catch, too!
The Big one that got away!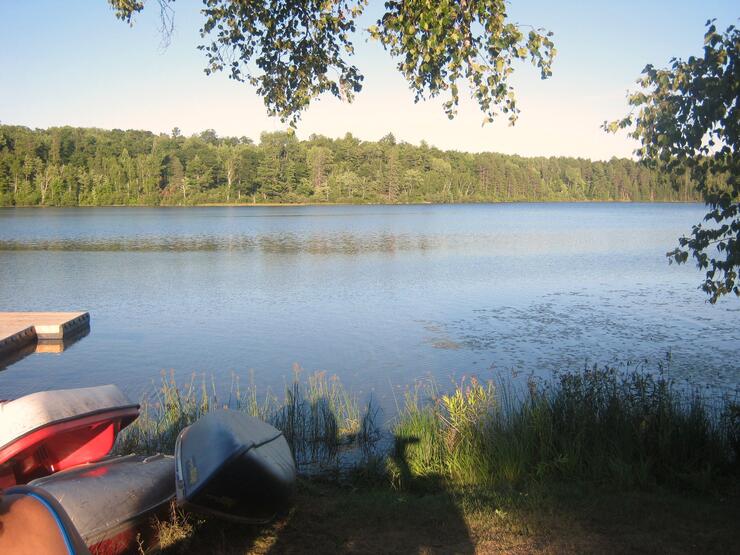 When it comes to fishing, most anglers can recount the story of "that big one that got away." For me it was pike fishing one time back in the early 1990s, on a lake near my hometown.
My buddy Diederic and I had just made a trolling pass across a point, when suddenly my rod buckled in the rod holder. "Fish on!" I hollered. As I grabbed for the rod to set the hook, all I could feel was just dead weight. "It has to be a musky!" I yelled. A minute later Diederic's rod starting singing. A double header, we thought, though eventually we determined we had hooked the same fish! My line went limp and my pal was on his own with the fish nearing the boat.
It was then we noticed two things. First, this giant fish was no musky, but instead the largest northern pike we had ever seen weighing easily 25 to 30 pounds! The second thing we noticed was the behemoth pike was no longer hooked, and only had Diederic's line around its gills to keep it connected. Before we could get the net in position, a couple of quick headshakes and the pike of a lifetime melted back into the deep. I've caught many nice pike over the years, but this one wasn't meant to be.
Northern pike are as exciting to fish for as they are to eat, and some things you just never forget.
Pike is served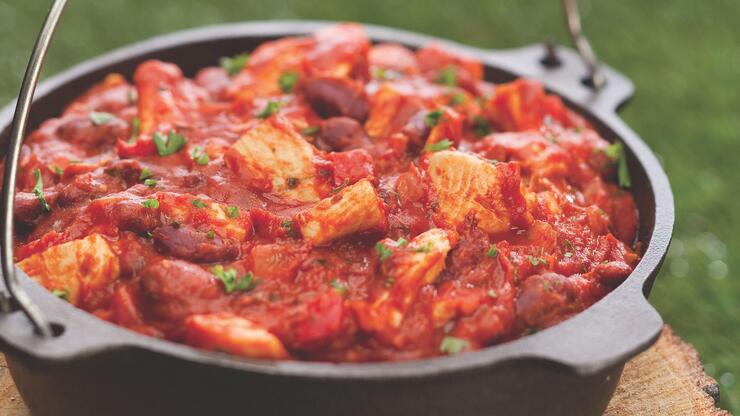 Try this delicious pike recipe this summer and you won't be disappointed. Featured in my award-winning Canadian Fishing Cookbook published by Company's Coming, this Northern Pike Chili recipe will have you coming back for seconds.
Northern Pike Chili
Serves: 4
1 lb northern pike fillets cut into 1-inch cubes
1 tbsp olive oil
½ cup diced red pepper
2 garlic cloves, minced
½ cup chopped onion
2 × 398 mL cans crushed tomatoes
1 × 398 mL can kidney beans, drained
2 tbsp cornstarch
¼ cup water
2 tbsp parsley
1 tsp chili powder
1/8 tsp cayenne pepper
Heat olive oil in saucepan and add red pepper, garlic and onion. Sauté fish until slightly brown. Add all remaining ingredients except pike. Cover and simmer until mixture begins to thicken. Stir occasionally to keep from sticking. Add fish and simmer for 10 minutes until fish is fully cooked. Serve with steamed rice and fresh bread.
French River Fishing
If you're interested in cooking your own pike right here in Northeastern Ontario, Art and Brenda Barefoot of Bear's Den Lodge (located in the beautiful French River area) know a few things about pike and pike fishing! 
Escape to the French River with family and friends for three days of fishing and relaxation. Non-alcoholic beverages, boat, motor, gas, worms, and daily boat and maid services are all part of the package. You only need to bring fishing equipment and a healthy appetite. 
For more information contact Bear's Den Lodge: (705) 857-2757