No more homework, assignments or packing lunches!
A list of fun things to keep your kids moving and busy this summer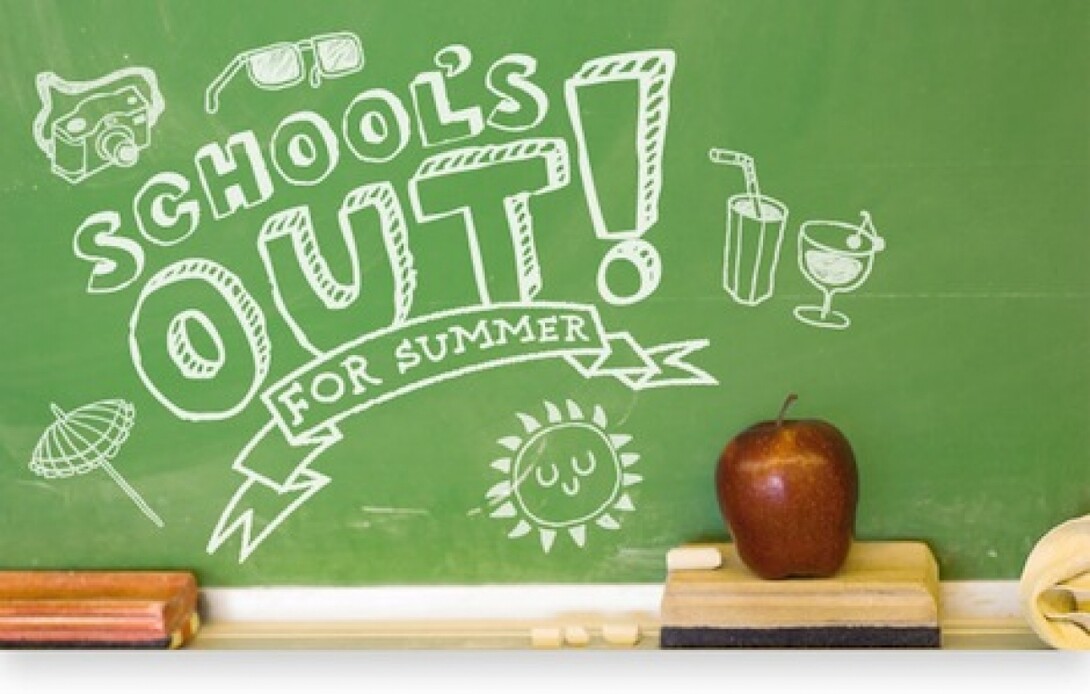 As the warm weather approaches and kids begin to get restless, parents across the city are likely searching for summer programming to keep the littles ones active, happy and healthy once the school year ends.

There's no shortage of daily activities and weekly camps available in the Sault Ste. Marie area presented by a number of organizations in an array of disciplines.

The following is a list of just a few scheduled throughout the summer months in our region.
Cedarbrook Child Development Centre. 
We are located within River View Public School and are running week long summer camps for children 6 - 12 years of age. 
Each week has a different theme. 
Prices include weekly field trips, lunch & snacks and a camp t-shirt!
Treehouse Children's Centre Summer Program

Located at 688 Second Line East, The Tree House Children's Centre is offering 10 weeks of themed summer camp programming from June 8 through August 31, 2015.

Camps run from 8:30 a.m. to 5 p.m. Monday to Friday.

Themes include super heroes, movies, animals and many others.

In support of limited income families, Treehouse will be supporting up to five children to attend their summer camp at a reduced fee.

For more information about this summer program, please click here.
Anishinaabe Binesi Summer Day Camps

Algoma University - Anishinaabe Initiatives Division will host four weeks of summer camps that promote Anishinaabe customs and culture as children aged 9 to 14 years learn leadership skills, self-awareness, teamwork and an appreciation for mother earth.

Camps begin July 6 and run to July 27 at a cost of $50 per camp.

For further details, call 705-949-2301 ext 4251 or email binesi.camp@algomau.ca

YMCA Summer Day Camps

For decades, YMCA Summer Day Camps have been providing activities and adventures for youth in our community.

YMCA Camp St. Kateri (formerly Camp Korah) provides pioneer, wildlife, triathlon, trailblazer, and survivor camps for youth aged 6 to 14 years of age.

Camps at the main McNabb Street locale are offered to kids from 4- to 16- years-old and include swimming, gymnastics, dance, sports, and performing arts.

A complete schedule of YMCA Summer Day Camps is available here.

Case's Music Camps

Case's Music is please to announce the return of its summer music camp program.

These music camp allows your child to discover the enrichment that only music can bring as they develop new skills, greater confidence, and make new friends.

Every camp includes instrument lessons in a private setting with a professional music teacher, along with games and activities designed to develop musical skills.

Camper will also enjoy weekly music showcases, snacks and BBQs, off-site field trips, educational outings, and swimming.

Camps begin on July 6 for beginners aged 4 to 6 years, on July 13 for campers aged 7 to 11 years, and on August 24 for experienced players aged 4 to 11 years.

To learn more about these music camps, call Case's Music at 705-256-7388.

Destination North Summer Discovery Camp

Geared for children 6 to 12 years of age, the Destination North Summer Discovery Camps showcase the facilities and professionals of Entomica, the Mill Market and the Canal District Community Garden.

Each camp group will contribute to the Discovery Garden, an all-native plant installation located at Mill Market, and have the opportunity to attend the year end wrap party.

Camps run daily Monday through Friday from 9 a.m. to 4 p.m. for seven weeks in July and August.

Visit www.millmarket.ca for full details and camp registration forms.

Sault College Junior Chef Camp

Sault College's Junior Chef cooking classes, for ages 8 to 12 years, are the perfect balance of fun and learning as participants engage in hands-on baking and cooking while learning healthy eating habits, and kitchen and food safety.

Camps begin July 6 and run Monday to Friday from 9 a.m. to 4 p.m.

Registration and payment must be received by Wednesday prior to the first day of your chosen camp.

More information about the Junior Chef Camp is available here.

Art Gallery of Algoma SumMerART 2015

Your child will be part of vibrant art classes that encourage opportunities to discover, imagine and create.

Inspired by our ever-changing exhibitions and collections each session will allow children to explore original works of art.

Children will experience all aspects of visual art through art-making processes, building a range of skills and participate in a mini-exhibition at the end of each week.

2015 programming includes animation and cartooning, story telling, clay, drama and much more.

Morning and afternoon classes are available all summer long - 9:30 to noon (5-7 years of age), and 1:30 to 4 p.m. (8 to 12 years of age).

For further information about these and other Art Gallery of Algoma initiatives, please click here.

Sault Youth Theatre Summer Theatre Camp

Students aged 7 to teens and 9 to 15 are invited to take part in two Sault Youth Theatre Summer Theatre Camp at the Kiwanis Community Theatre Centre starting July 6, 2015.

With help from a dedicated team of theatre professionals, students will learn vocal techniques, improvisation, ensemble building and much more.

Camp registration is now open.

Please follow this link for more information on this Summer Theatre Camp.

City of Sault Ste. Marie Summer Day Camps

Beginning July 6, the City of Sault Set. Marie municipal child care centres will host four summer day camps for kids of all ages.

Camps include sports, culture, education, and activities that explore the city.

For more information about these camps, please click here.

Yoga Camp at Jade Wellness Studio

Registration is now open for Jade Wellness Studio's two youth Yoga Camps which run July 13 to 17 and July 20 to 24 for kids aged 6 to 12 years.

More than just healthy exercise, these camps include art projects, dance, and a variety of activities.

For full camp details, please click here.

Sault Ste. Marie Gymnastics Club

The Sault Ste. Marie Gymnastics Club, located in the John Rhodes Community Centre at 260 Elizabeth Street, is pleased to offer an array of summer programming for kids aged 4 to 12 years in a variety of themes and disciplines.

The programs are designed to foster imagination, exploration, and health, and include swimming, off-site field trips, snacks, and games.

Programming can accommodate individuals with special needs, and information about The Sault Ste. Marie Gymnastics Club's differentiated and inclusive programming is available by calling 705-254-2259.

More information about summer programming is available here.

Science North Summer Science Camps

Each year, Sudbury's Science North hosts a mixture of Summer Science Camps in the Sault Ste. Marie area designed for any age.

Camps in Sault Ste. Marie begin July 6 at Ecole Publique Echo-des-Rapides, 145 Hugill Street.

Sault Ste. Marie Science North Camps run throughout the summer until August 24.

For a compete list of available camps, please click here.

Rainbow Camp

Rainbow Camp is a one-week camp for lesbian, gay, bisexual, transgender, queer questioning, and allied (LGBTQA) youth, their siblings and children in queer families.

The yearly camp is committed to developing a community which honours creativity, individual choice, and social justice while having fun!

Rainbow Camp provides opportunities for campers to make new friends and develop skills through traditional camp programming and innovative curriculum.

The 2015 Rainbow Camp runs from July 5 to 10 and is designed for youth aged 13 to 17 years of age.

Everything you need to know about Rainbow Camp can be found here.

Prince Township Summer Day Camp

Registration is now open for the 2015 Prince Township Summer Day Camps.
 
Summer Day Camp is open to children aged 5-12 years old and run Monday through Friday (except holidays) from 9 a.m. to 5 p.m. for eight weeks.

Prince Township's Summer Day Camp is located at the Community Centre at 3042 Second Line West and offers daily opportunities to explore a wide variety of crafts, group games, on-site water play, scavenger hunts, hands-on science projects, and challenging indoor and outdoor activities.

For more information about this summer camp, please contact Lorraine at the Municipal office at 705-779-2992, or click here.

Sault Ste. Marie Public Library

The Sault Ste. Marie Public Library hosts a variety of programming for children and teens in a quiet, safe and engaging atmosphere.

Teen events include gaming, movie nights, and book chats.

Story times, craft days, reading clubs, and other activities are planned all summer long for kids of all ages.

For more information about programming at all Sault Ste. Marie Public Library branches, please click here.

Sault Youth Soccer Club Summer Camp

Sault Youth Soccer Club and Northern Heights Sports Club are pleased to bring to Sault Ste. Marie for the first time Challenger Sports: British Soccer Camps.

The camp will take place at Strathclair Park from July 27 to 31.

Experienced Challenger coaching staff study the game at all levels.

Each day includes individual foot skills, technical drills, tactical practices, coached scrimmages, and a daily World Cup tournament. 

In addition players will be treated to a rich cultural experience and lesson on respect, responsibility, integrity, leadership and sportsmanship.

To register, please click here.
AlgomaTrad Annual Family Camp

The 12th annual AlgomaTrad Family Camp runs from August 17 through 22 with an itinerary of events in Richards Landing on St. Joseph Island.

Workshops include a variety of traditional instruments and dance styles, as well as art and theatre components presented by Thinking Rock Community Arts.

Registrants can signup for the entire camp experience, including all workshops, lunch, gatherings and evening activities; or they can signup for individual classes.

For complete camp details, please click here.