7 great bird-watching places to discover in and around Sault Ste. Marie
Explore easy to access birding locations in the heart of the city, perfect for both hard-core listers and family fun days!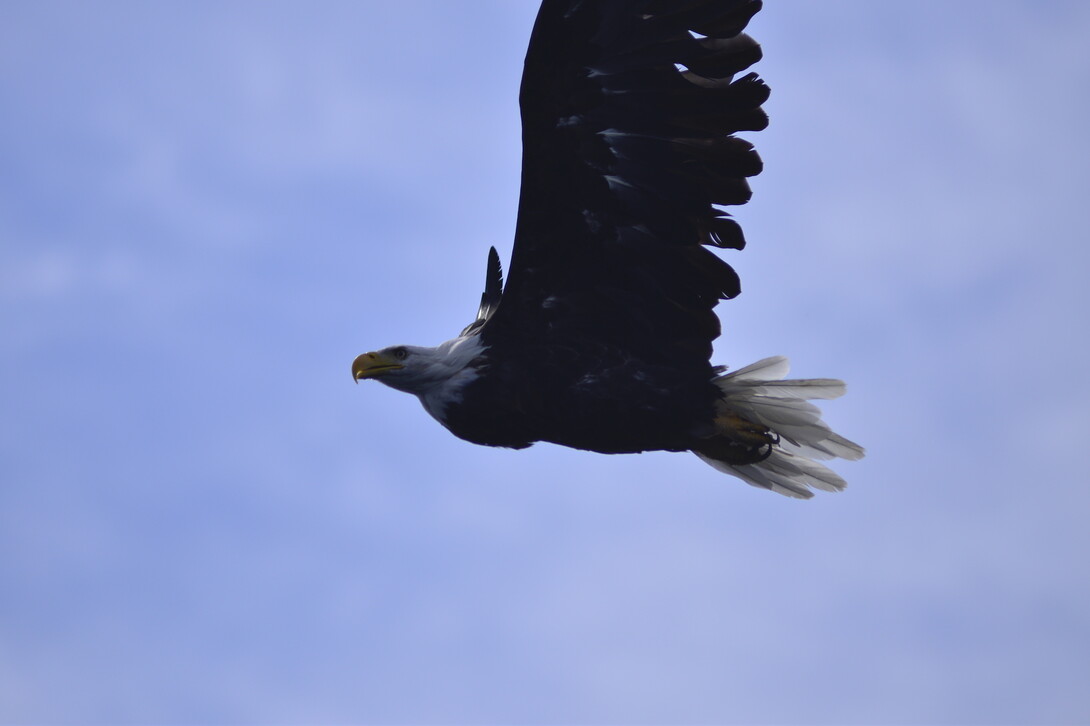 Despite having a robust local community of birders, the Northern Ontario city of Sault Ste. Marie is often unheralded by out-of-towners. Yet the "Soo" boasts dozens of birding hotspots with a regional species count tallying well over 200. In fact, it could be argued that the north shore of Lake Superior and Lake Huron's North Channel offer far more diversity for birding than popular destinations like Point Pelee and Prince Edward County. What's more, Sault Ste. Marie offers a much wider range of bird habitat—including coastal wetlands, boreal forest and fallow fields—than the renowned migratory bird observatory at Whitefish Point, located scarcely an hour away in northern Michigan.
You'll find easy to access birding locations in the heart of the city, perfect for hard-core listers and families alike. Meanwhile, hiking trails and cycling routes on the city's periphery make binoculars a mandatory item for adventurous day trips. Here's a short list of some of the best birding Sault Ste. Marie and the surrounding area has to offer.

Sault Ste. Marie Canal National Historic Site
The historic lock and Whitefish Island is by far the most popular birding location in Sault Ste. Marie, in part because it's located in the core of downtown. Parks Canada maintains easy walking trails on wooded islands surrounded by the St. Mary's River. Birds abound during spring and fall migrations, with warblers such as American Redstarts and raptors overhead. Local rarities include Western Kingbird, Yellow-throated Vireo and Summer Tanager. Wetland and shoreline habitats attract many varieties of waterfowl and shorebirds. Birding is great year-round with reliable sightings of Common Goldeneye and Bohemian Waxwings in the winter. Check out eBird for a full list of species. Follow up a morning of birding with a coffee and baked goods at the Gelato Mill in the city's historic Canal District, or stop by the brand new Agawa Tour Train Station. 

Fort Creek Conservation Area
Fort Creek is an emerald jewel on the 24-km Hub Trail, a paved cycling and walking route in Sault Ste. Marie. The 2-km Fort Creek section passes through mixed woods where you can welcome spring with the first White-throated Sparrows of the season. A stunning bridge provides an overhead view of sandbars and wetlands, where it's possible to see a variety of shorebirds. Adventurous hikers can tackle a broader network of rugged, single-track trails, with excellent songbird potential. Fort Creek is a popular destination for winter snowshoeing; rare winter birds include Great Gray Owls and Bald Eagles. A detailed description of potential sightings is available on eBird.
Goulais River Beach Ridges Conservation Reserve
Located about 30 minutes north of city limits, the Goulais River Beach Ridges Conservation Reserve includes dark, damp forests—a perfect location for a snowshoe hike to discover winter birds, including classic boreal species like Canada Jay, Spruce Grouse, Boreal Chickadee and Black-backed Woodpecker, as well as a variety of winter finches. Hike into the area via Pineshores and Old Goulais Bay roads, located west of Highway 17. The current eBird tally for this location is nearing 100 species.

Robertson Cliffs
Robertson Cliffs is one of the most popular hikes in the Algoma District, located about a half-hour drive north of Sault Ste. Marie, just off of Highway 17. It's a great spot to combine birding with a heart-pumping hike. The 5-km loop trail ascends through a hardwood forest that's home to the usual variety of songbirds. The big payoff comes at the top of the granite cliffs, where you can admire long views of the Algoma Highlands and Lake Superior with the potential to see resident Peregrine Falcons. The full eBird listing includes more than 65 species. Sign up for an interpretive day hike with Forest the Canoe, a local nature-based tour company.
Voyageur Trail, Gros Cap
Located at the end of Highway 550, just west of Sault Ste. Marie's city limits, Gros Cap marks the eastern terminus of Lake Superior. A small parking area at the end of the road provides an easy spot to glimpse lake freighters passing through—as well as an abundance of raptor species during the spring and fall migrations. The 5-km Gros Cap Loop Trail allows you to combine hiking with bird-watching from spectacular lake-side cliffs. Check out the full list of bird sightings on eBird.

Echo Bay Marsh
A viewing platform in Echo Bay, a small community located 25 km east of Sault Ste. Marie, reveals the unique birding potential of Central Algoma. The spring migration here is specular, with a variety of ducks, Tundra Swans and shorebirds including Soras, rails and bitterns. Blackbirds, sparrows and warblers are also common in surrounding grasses and shrubs. Nearly 200 species have been observed at this location alone. 
St. Joseph Island
St. Joseph Island offers a huge variety of birding opportunities, located on Lake Huron's North Channel about an hour's drive east of Sault Ste. Marie. For starters, Fort St. Joseph National Historic Site of Canada is recognized as a Migratory Bird Sanctuary, with a wide range of habitat and easy hiking trails. An eBird list of over 200 species includes rarities such as Palm Warbler, Tundra Swan, Red-headed Woodpecker and Yellow-billed Cuckoo, as well as many raptors, waterfowl and gulls. While on St. Joseph Island be sure to enjoy lunch at the Black Bear Cafe, which serves locally roasted coffee and baked goods and watch for pastoral birds like Eastern Meadowlark and Bobolink on the island's quiet backroads.