10 Ontario Snowmobile Pages to Like This Winter
Who to follow to stay up to date with what's going on on #ontariosnowtrails this winter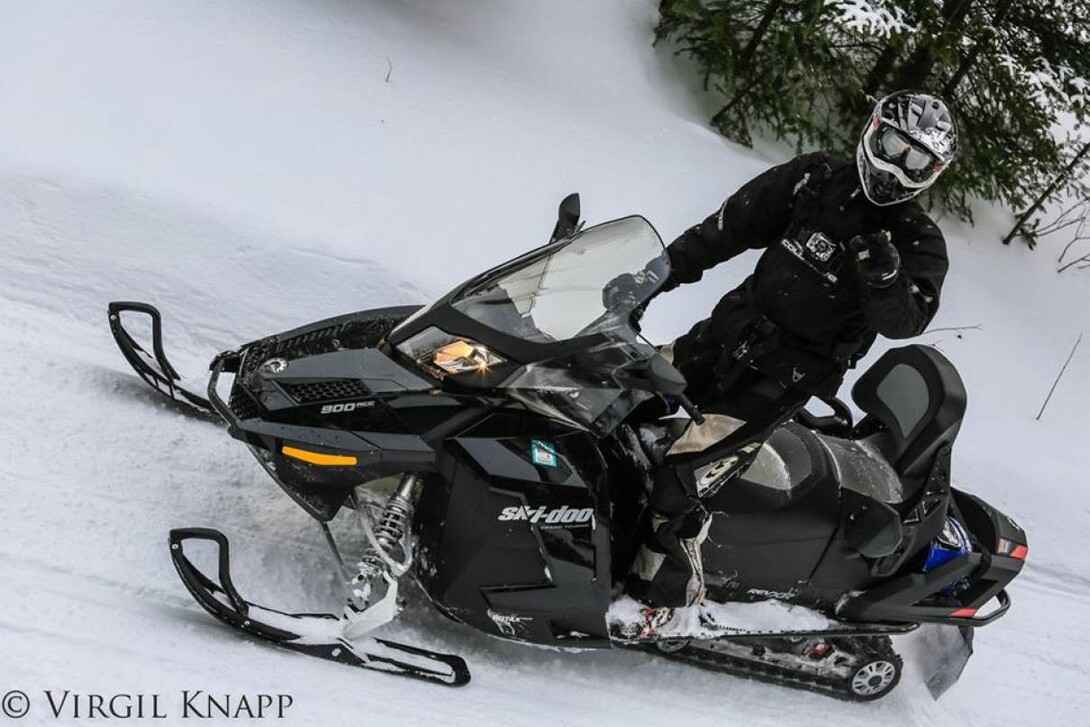 With snow now covering most of Ontario, social media feeds are alive with postings of long awaited first rides, snowmobilers packing trails and of course, groomers on the move to trail heads. It won't be long now until we're all out riding the fantastic Ontario Snow Trails! 
In today's busy, advertisement-filled social media feeds you sometimes miss out on the good stuff. In fact, believe it or not but less than 20% of fans actually see all of the posts from a page they like. Just because you click 'like' doesn't guarantee you're going to see every post—I know you wouldn't want to miss out on an epic ride or reports of a t-rex sized snow storm! So here are a 10 people to follow to get the scoop on the snow fun this winter. Tip: Make sure you click the 'follow' button beside like on the respective pages. 
1 - The Groomer Guy
Based out of Dubreuilville, Ontario in OFSC District 13, just a "short northern drive" north of Wawa, Luc Levesque blogs about his snowmobile excitement almost 24/7. Luc runs the Kwiki Mart and is also President of the Club Dubreuilville Allouettes Snowmoible Club and has logged thousands of hours in the seat of their New Holland tractors. Luc's club boasts one of the longest seasons in the province and incredible riding!
Like his page on Facebook: https://www.facebook.com/thegroomerguy
2 - Shelby Mahon
Shelby is known in the snowmobile world not only as a co-host on SnowTrax / Dirt Trax but she is also a fantastic photographer who freelances for Snowx365. Shelby is a former CSRA racer and enjoys backcountry riding as much as exploring the trails in the Parry Sound area. She just 'leveled up' her XRS… it should be a good winter!
Like Shelby's page on Facebook: https://www.facebook.com/BackcountryMotorsportsMedia/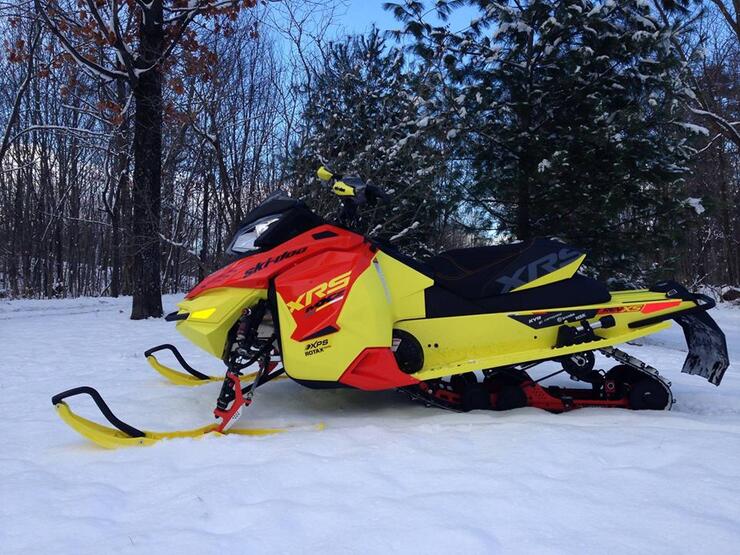 3 - The Intrepid Snowmobiler
If you're looking for touring routes, gear tips or general reviews on both products and services then you must follow the seasoned, experienced and knowledgeable Craig Nicholson aka The Intrepid Snowmobiler. If you have ever had the opportunity to ride with Craig on the snow or water you would know that he has "the determination and flexibility to continue despite unexpected challenges" which is the definition of intrepid.  
Follow the Intrepid Snowmobiler on Facebook: https://www.facebook.com/TheIntrepidSnowmobiler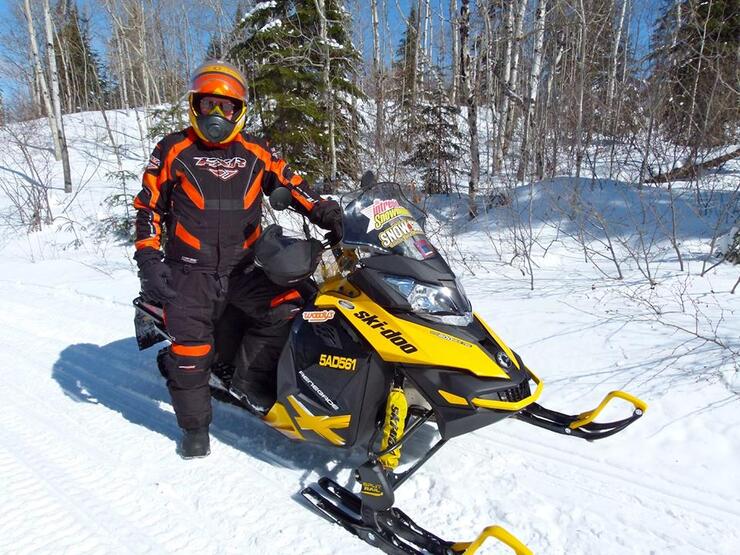 4 - PowerModz Crew  
Louis Skebo, host of PowerModz, hails from the Ottawa area and produces videos for YouTube. The PowerModz crew can boondock anything that will boondock including a custom built Elan. If you are looking to pick up on new products, engine building tips and even how to cook with a Jet Powered truck then this is for you! 
Follow PowerModz on Facebook: https://www.facebook.com/pages/PowerModzcom/156682367726423

5 - SnowTrax Television 
Internationally renowned and aired, SnowTrax Television home base is in Ontario and they frequently ride the same #OntarioSnowTrails that we all do. Aj, Luc, Mark, Kent and Shelby are often the first to report on new sleds, accessories and gear giving you the inside scoop! New this year SnowTrax is promoting a page dedicated to vintage leaf spring sleds, accurately named Leaf Spring Bangers World Wide this page is sure to deliver some interesting ride reports and antics.
Follow SnowTrax Television on Facebook: https://www.facebook.com/snowtraxtv
6 - Mitch Gagnon  
Canadian mixed martial artist and Sturgeon Falls native, Mitch is a winner in the Ultimate Fighting Championship  (UFC) and was even awarded the Fight of the Night Award. This December Mitch will fight at UFC Fight Night 58! After the fight he is going to invite one 'super fan' on a post-fight sled (or ATV) ride in his home-town. You need to check out the details if you're into MMA or just want to ride! 
Follow Mitch Gagnon on Facebook: https://www.facebook.com/officialmitchgagnon

7 - What A Ride 
This page delivers exactly what it's name describes; it's experience based content that makes you say to yourself "What A Ride" that is. Many of us are not just snowmobilers, and often participate in riding other machines when the snow melts making this page worth the like for riders. If you only ride in the winter, it's worth a like too as there is lots of sled jazz. Like the page and it won't be long before you have an ATV, Bike or Boat. 
Follow What A Ride on Facebook: https://www.facebook.com/whataride247
8 - The Ontario Federation of Snowmobile Clubs
The OFSC is the provincial voice for 230 member-based community snowmobile clubs and shares insightful posts on the successes, personalities, and opportunities related to Ontario Snowmobiling and it's member clubs. If you enjoy hearing about new riding destinations, the scoop on grooming activity, permit sales and making your winter awesome give the OFSC a like.
Follow the OFSC on Facebook: https://www.facebook.com/gosnowmobilingontario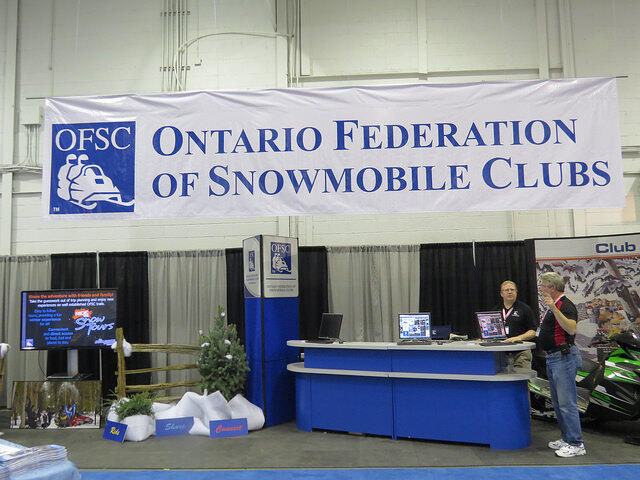 9 - Ontario Snowmobile Riders Group 
At almost 1,000 strong at the current time of this article, this group is full of knowledge, tips, and friendly snowmobilers. This is a great group to join if you're into hearing all sorts of Ontario Snowmobile related news.  It operates as a "closed group"—click join and wait a few minutes to be approved by another member. 
Join the Ontario Snowmobile Riders Group: https://www.facebook.com/groups/215440558520585/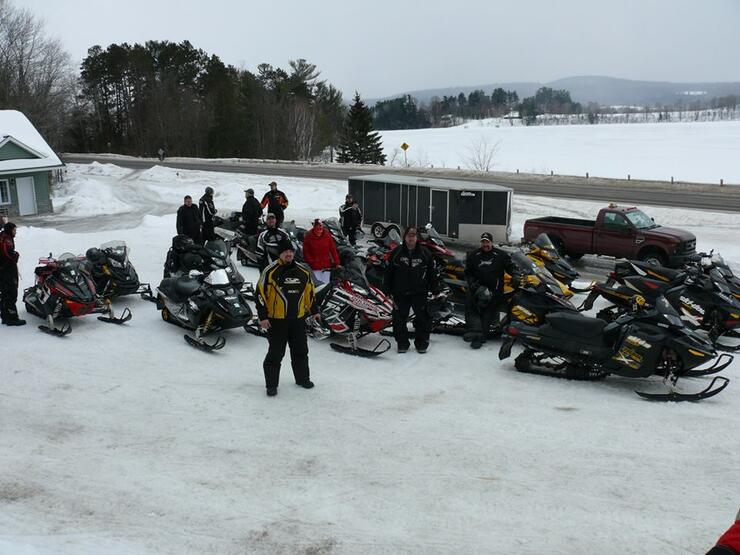 10 - Me
I'd be a fake if I wrote about things that weren't authentic. I would like to think my Instagram pictures and Facebook feeds demonstrate my passion for snow and riding, if not the type of articles I write should. In all seriousness—when I ride, I film and take pictures and I really enjoy sharing great sled news.  
Follow Jeff McGirr on Youtube: https://www.youtube.com/user/Lucrestyle
See you on the snow this winter!