3 Amazing Loops For Snowmobilers in 2022
Accommodation options, fuel, and great restaurants—these are my favourite 3 snow tours for riders this winter.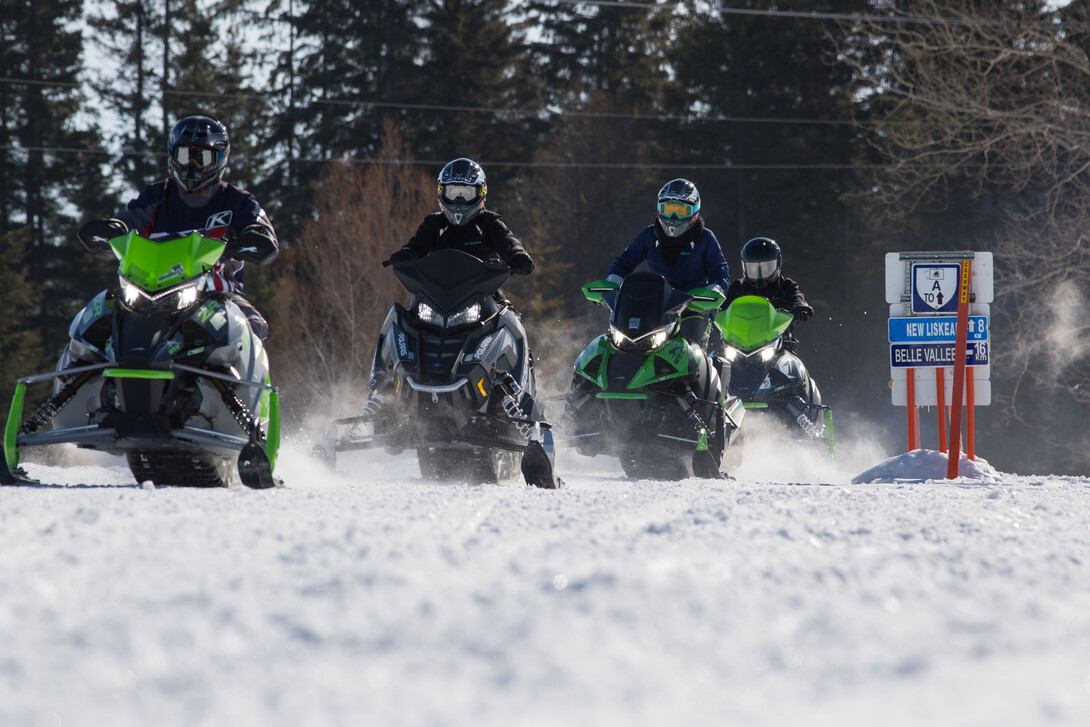 I still remember picking up my first sled at age 11. We lived in a rural area north of Toronto surrounded by farmland. My version of "riding" was blasting around flat fields with the odd ditch ride thrown in for good measure.
Little did I know then, a vast network of more than 30,000 kilometers of snowmobile trails existed throughout the province—a lot of them just a day's drive from my front door.
Ontario's recreational snowmobile trails—groomed and maintained with easy-to-read signage—are thanks to the Ontario Federation of Snowmobile Clubs (OFSC).
Visit the OFSC site to learn more about the OFSC Prescribed Trails, buy your Ontario Snowmobile Trail Permit, check the latest trail location and status on the Interactive Trail Guide (ITG), pick a Snow Tour, or register for online Driver Training.

You can also download the OFSC Go Snowmobiling App—it offers real-time trail status, location sharing, route planning, and a search menu for lodgings, attractions, food, and much more. I strongly encourage all riders to download this app and get familiar with it as it's an invaluable resource for the modern snowmobiler. 
Here are 3 of my favorite riding loops in Ontario. They all offer something unique, varying in length, scenery, and skill required. What they have in common is easy access to fuel, food, snowmobile-friendly accommodations, and most importantly, a world-class trail riding experience.
OFSC District 11
Lake Nipissing, located between the Ottawa River and Georgian Bay, is the third-largest lake entirely in Ontario. It has a surface area of 873.3 km² and a shore length of 795 km (494 mi). Impressive statistics, but what do they have to do with Ontario snowmobiling? Well, when that surface area turns to ice, and the landscape surrounding it vanishes beneath a thick blanket of snow, what some consider the best season, aka the snowmobiling season, commences. A time of year when local snowmobiling clubs take to their groomers and manicure a continuous ribbon of snow over ice, rock, and through the forest. Welcome to the Ride Around Nipissing Tour (RAN Tour). The self-guided 400 km (249 mi) tour connects the many beautiful communities found around Lake Nipissing in an experience that only travelling by snowmobile allows. Lodgings and restaurants are ready to welcome you, and highlights like the spectacular snowmobiling bridge over the French River are guaranteed to impress.
OFSC District 6, 7 and 11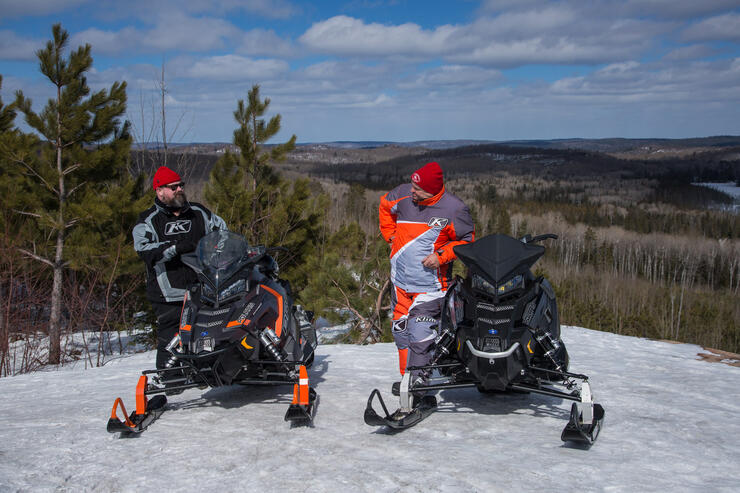 Considered a premier snowmobile touring destination in Ontario, the RAP Tour (which stands for "Round Algonquin Park") is a no-brainer for riders. If you're looking for a scenic, 4-hour drive I promise you, you're in for a treat! Spanning 3 different OFSC districts, this first-class snowmobile trail riding experience totals just over 700km. While it can be completed in as little as 3 days, 5 would give you more time to enjoy the snowmobile-friendly lodges that surround the area. Some spots like Spectacle Lake Lodge even keep fuel on site!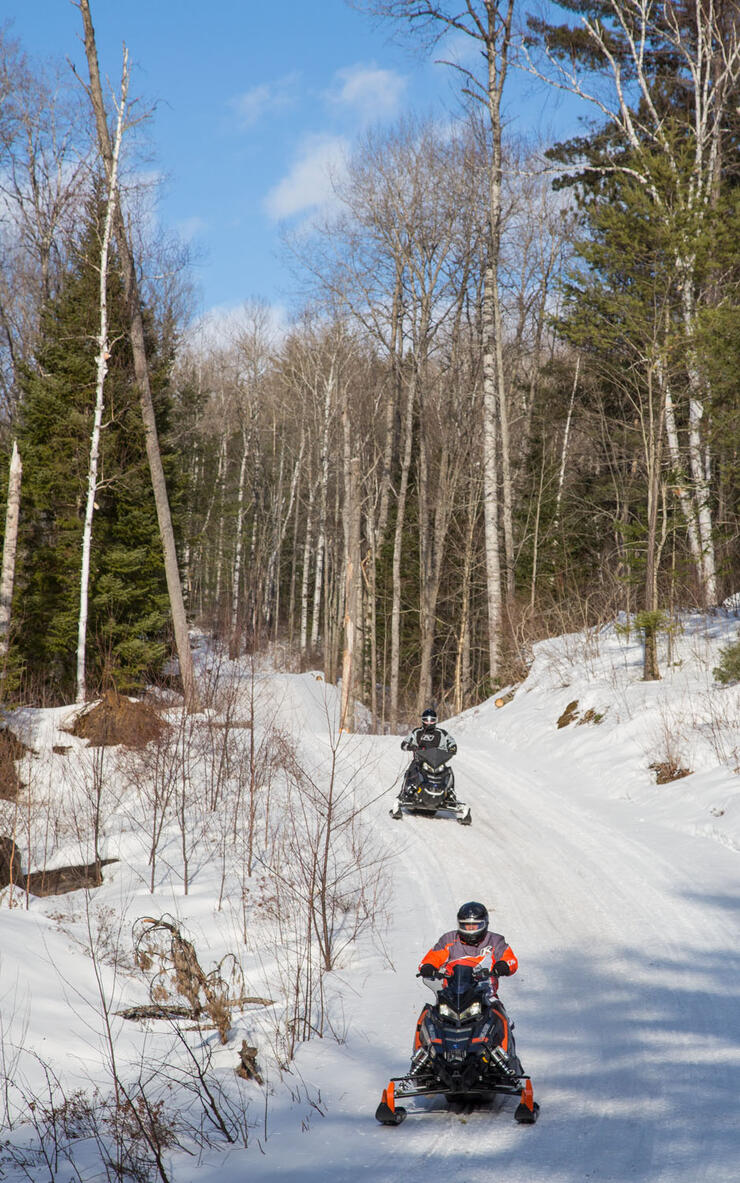 OFSC District 14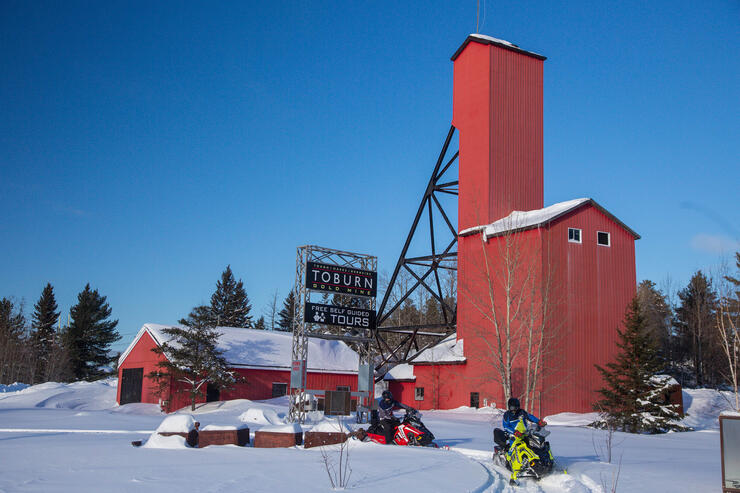 If you are looking to venture further north into the heart of Ontario's mining country, the 710km Gold Rush Tour is waiting for you. Known for some of the finest wilderness scenery in the world, the extra-wide groomed trails are the perfect place for riders to spread out and enjoy the scenery while not sacrificing the overall riding experience. There are a host of lodgings and restaurants in the area—so it's definitely one I recommend checking out. One of my personal favorite activities in the area is the wildlife tour at Cedar Meadows Resort & Spa in Timmins. They offer VIP sled parking, ample room for trailers, and a full-service luxury spa for those looking to get a little pampered.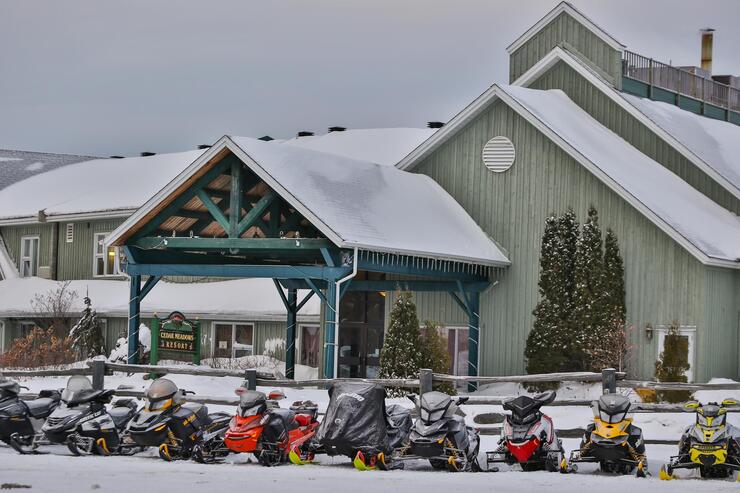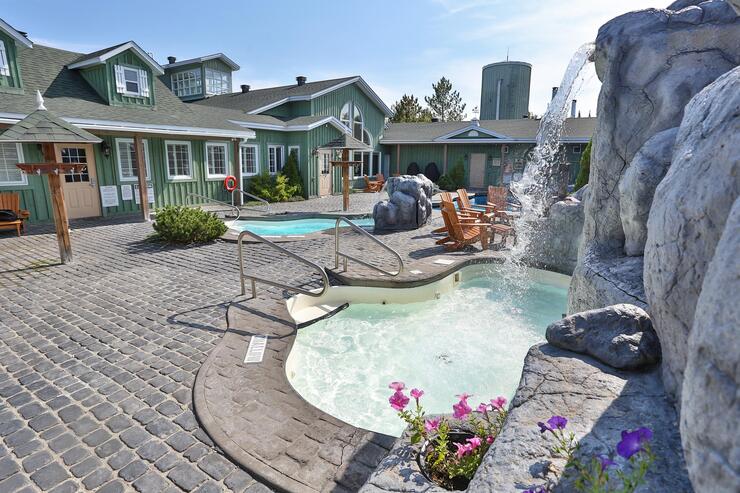 Be sure to pick up your OFSC Permit to gain access to these 3 snow tours and a host of others that can be found throughout Ontario.