New to Snowmobiling? Read this.
"If you've never swam before you surely wouldn't jump right off the dock into the lake, would you?"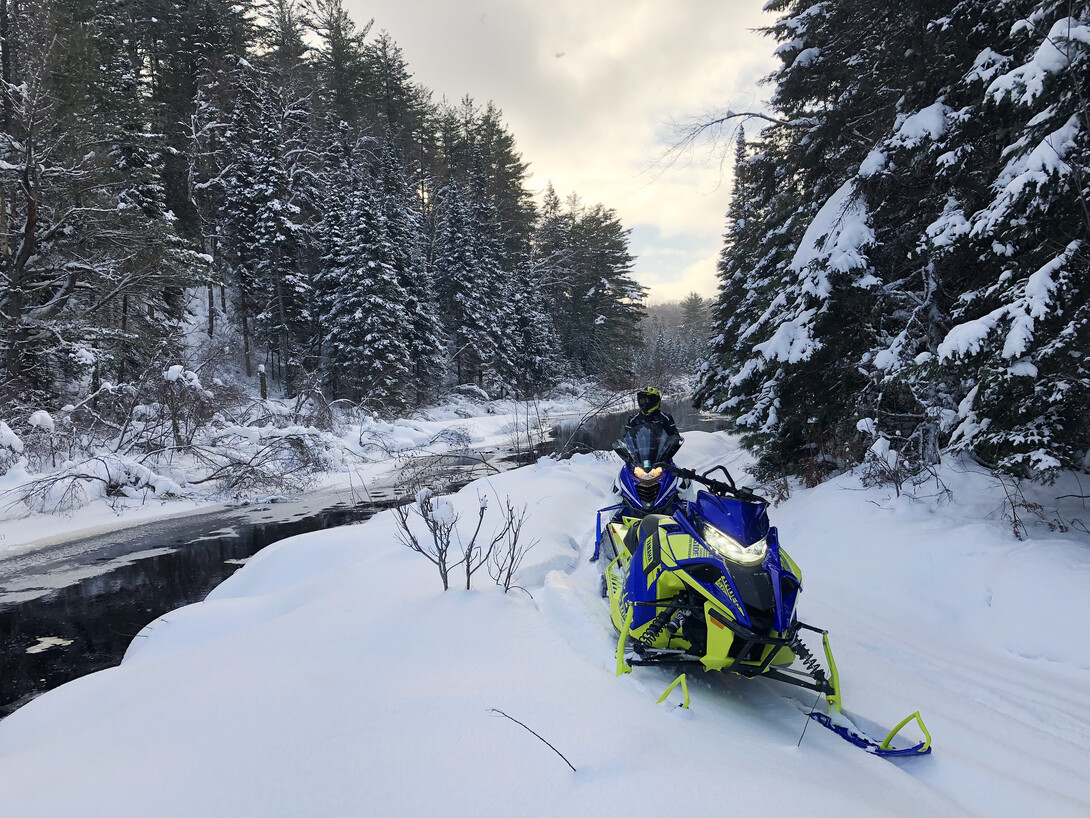 Welcome to the snowmobile community. Yes! It's true—as a new snowmobiler you're now part of the Ontario snowmobiling community. I'm thrilled to see you here! More snowmobilers like you means that the Ontario snowmobiling is stronger than ever. 
So you've made your new or used snowmobile purchase. You've bought your 2022 Ontario Snowmobile Trail Permit. You might be asking yourself, now what?
Here are 10 pro tips for beginners to enhance and improve your snowmobiling experience. These tips draw on my lifetime of snowmobile experience including tens of thousands of trail riding kilometers in all types of conditions, backcountry exploration, competitive racing, as well as extensive experience in the Northern Ontario wilderness. Check out my other articles here. 
You deserve a fantastic winter experience—I want you to make the most of your time snowmobiling this winter!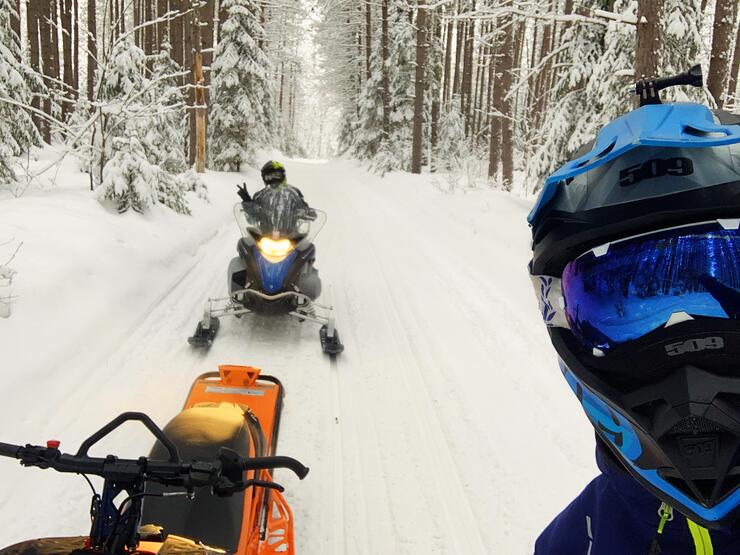 If you're brand new to the sport I recommend you explore getting trained. Training can come in many forms, from informal training from a friend or family member, hiring a guide or going on a guided tour like the ones offered at Deerhurst Resort. More formal instruction is available via the professional and comprehensive Ontario Snowmobile Safety Course and the online OFSC Driver Training. In the end, learning about snowmobiling will only enhance your experience this winter. There are many basic "rules of the road" when it comes to snowmobiling, so the more you know the safer and better your ride experience will be. 
2. Get an inspection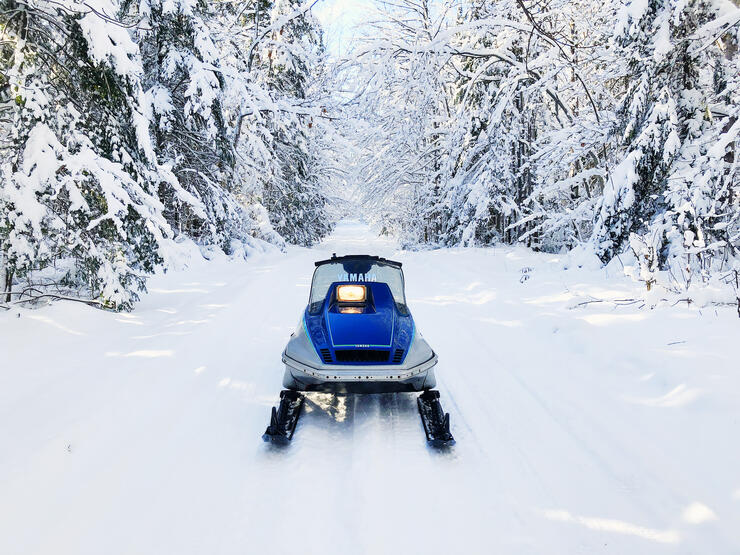 Pre-season maintenance is critical to ensuring you have a trouble-free outing. You need to take this seriously—adventuring into Canadian winter requires a safe, working sled. Habit is key. Start now by checking key items like bearings, clutch components, sliders, and lubricants, I highly recommend having your snowmobile serviced by a dealership with OEM-trained technicians. Ask for a multi-point inspection of your ride. Do not overlook the importance of both your tow vehicle and trailer. Have a multi-point inspection performed on each ensuring that every component is working properly. Nothing is worse than heading out to ride and having a trailer bearing fail or a break down with your tow vehicle.
3. Expect the Unexpected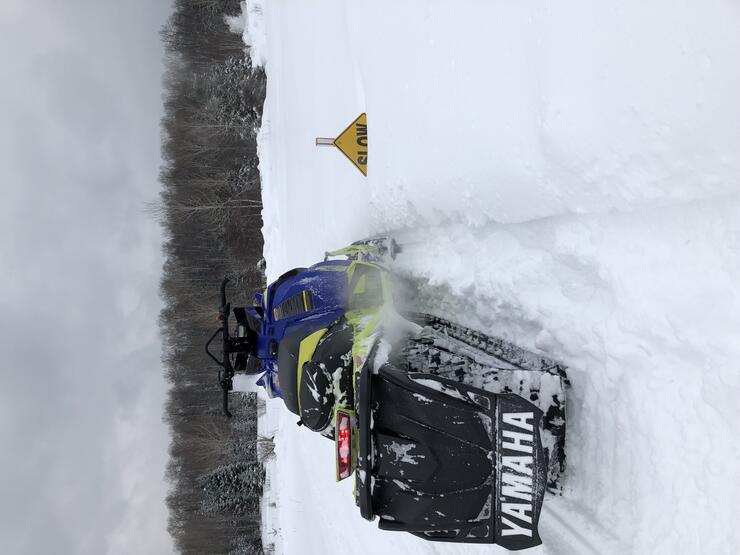 It's important to always be prepared on your outing. Snowmobiling is an off-road activity that occurs in an ever-changing and unpredictable environment. Planning your route, knowing the snow and ice conditions as well as being prepared for any mechanical or emergency situation is critical. Do you have the necessary equipment to repair something trivial on your or your fellow riders' snowmobile? Do you have basic safety equipment both in your snowmobile and tow vehicle to deal with an unexpected emergency situation? I strongly recommend having a first aid kit that includes fire-starting materials with you on your rides as well as in your tow vehicle. Finally, always tell someone outside of your group your intended route and what time you expect to be back. If you're unfamiliar with outdoor survival I recommend you take a course or even freshen up on basic first aid and survival techniques via YouTube videos or a professional course. 
4. Reach Out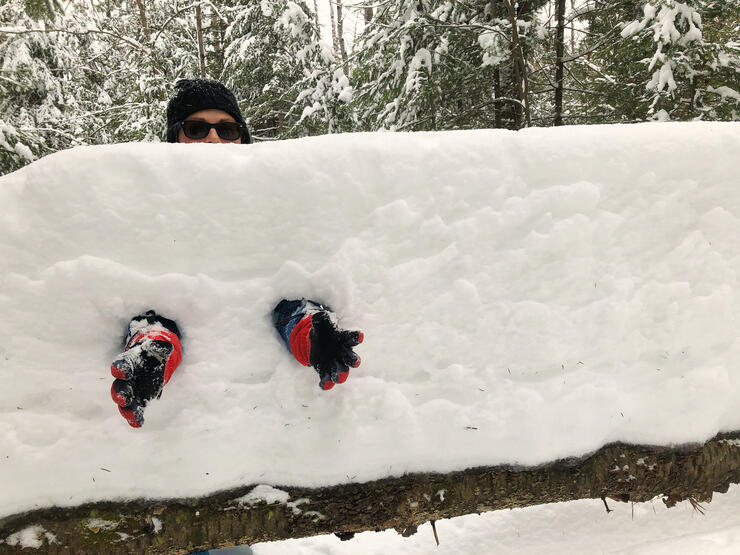 You're part of the Ontario Snowmobiling community. Don't be afraid to reach out and ask for the wisdom of your fellow sledders. Your local club volunteers and members are a wealth of knowledge, reach out and ask. Local facebook groups can also be a great way to stay in touch with your snowmobile community. Groups like 705 Snowmobiles, Sledcore Mulisha & Ontario Snowmobilers Riders Group have thousands of eager members willing to share knowledge. Reaching out will help with ride locations, where to park, where to lodge, trail conditions, and of course technical tips and tricks based on years of experience! Finally, Ontario's lodges, resorts, restaurants, fuel stations, and dealerships have a great deal of snowmobile information so when planning that trip don't be afraid to ask a local for the on-the-ground information. 
Your go-to place for all up-to-date snowmobile information, including how to find your district, is the OFSC. 
5. Ride Together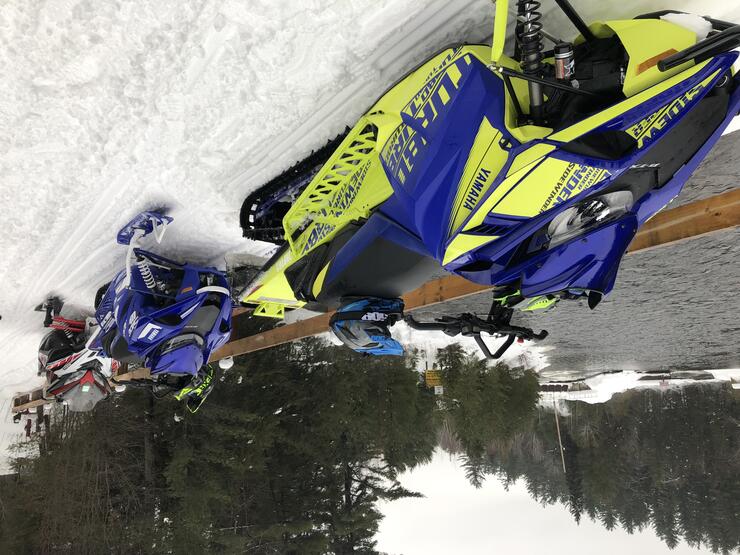 Don't go it alone. Making memories out on the trails is a lot more enjoyable when you can share it with friends and family. If you're without friends or family to ride with, reach out and join up with other experienced snowmobilers for a tour. Not only will you have a great time and potentially learn a few new things, but it's also an opportunity to meet and make new friends. Joining your local club is a great way to meet fellow snowmobilers and make new friends! 
The OFSC Interactive Trail Guide is a fantastic tool for trip planning as is the OFSC Go Snowmobiling Ontario App. However, beyond this great resource, it's incredibly important to know your riding area. Pre-planning will reduce the opportunity for on-ride frustration—being lost is no fun. Plan your route ahead of time, as well as the fuel and food stops. Always check the weather and ice conditions prior to heading out. If you're out on the trail and unsure, ask a fellow rider. 
7. Learn some basic mechanics
If you've never lost a 10mm socket and don't even know what one is—it's okay! But this is a great opportunity to learn. Hopefully you will never need basic mechanical skills but if that time comes you're better to be prepared vs. stumped. Having a good working knowledge of the components of your snowmobile and how they make the machine run will aid in your overall experience or that of another group member. Don't be afraid to ask a fellow snowmobiler or your local dealer for a mechanical tour of your snowmobile explaining your machine, for example how to change your belt or know when your sliders or carbides need replacement. 
8. Layer Up!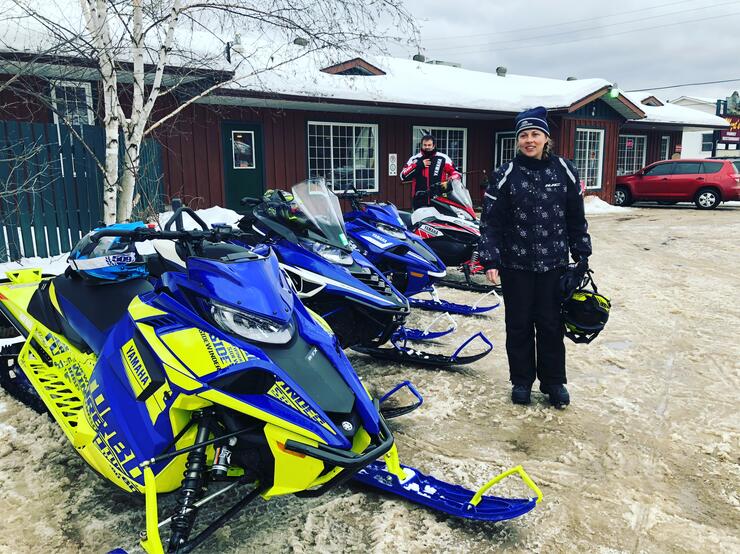 Good quality snowmobile gear is very important—boots, pants, jacket, helmet, and gloves. What's just as important, however, is the layers underneath. Sorry your blue jeans and cotton hoodie don't cut it! Invest in quality underlayers that are moisture-wicking and breathable. Start with a base layer with wicking synthetics/micro wools that keep moisture at bay, then two mid-layers. The first should have fleece insulates that maintain an optimal core temperature and the second synthetic down or wind-resistant materials with extra insulation to protect against the elements. Finally, your outer layer should consist of waterproof/breathable membrane technology like Gore-Tex / DryVent System.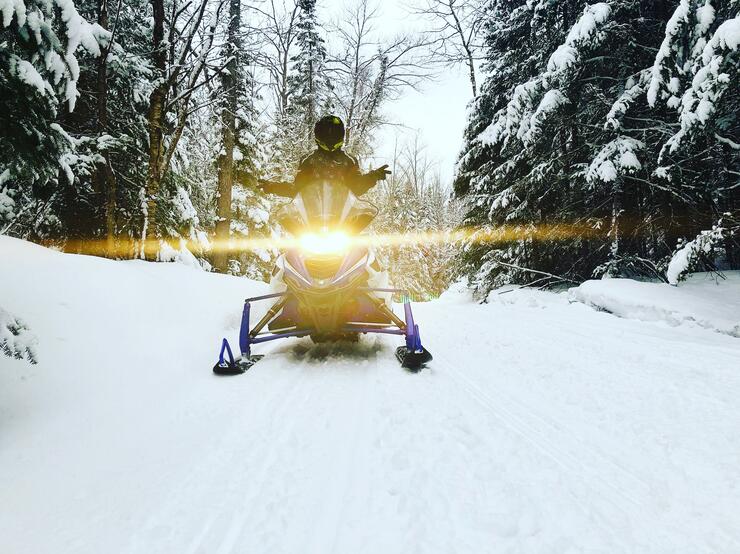 If you've never swam before you surely wouldn't jump right off the dock into the lake, would you? Of course not! I recommend taking things slow and short to start and gradually move up to longer and more advanced rides. Here are 5 easy snowmobile tours for beginners. Statistics show that most mishaps happen early into the winter season. So, build your confidence, get accustomed to your snowmobile, the conditions and terrain thus building your confidence! Keep reading—the next tip is just as important! 
10. Believe you can!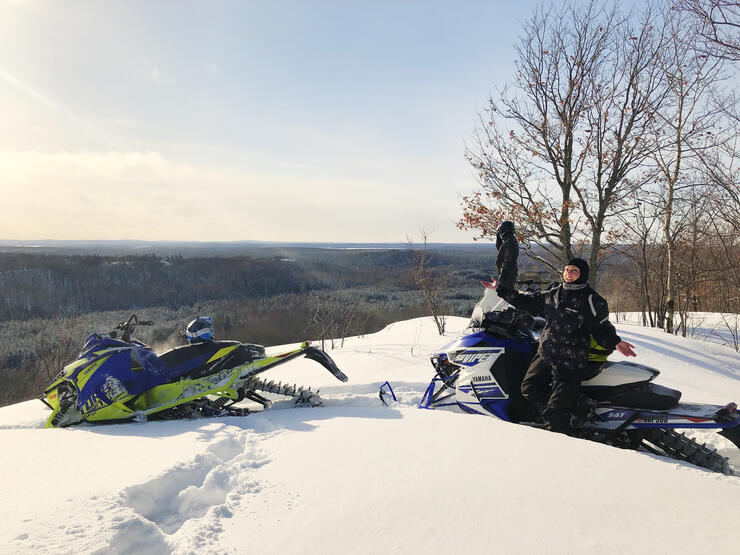 Theodore Roosevelt said, "Believe you can and you're halfway there." You've ventured into or returned to the sport of snowmobiling to have an enjoyable and memorable time in the great Canadian outdoors! Believe that you're going to have a great snowmobile season, believe you will make new friends, believe you will make new memories and explore new areas, believe you will experience that ride of a lifetime and it will happen! Believe you can, you deserve it!