If You Can Ride It, You Can Ride It Here
Snowmobile and ATV rentals are now available for backcountry riding adventures at Horwood Lake Lodge!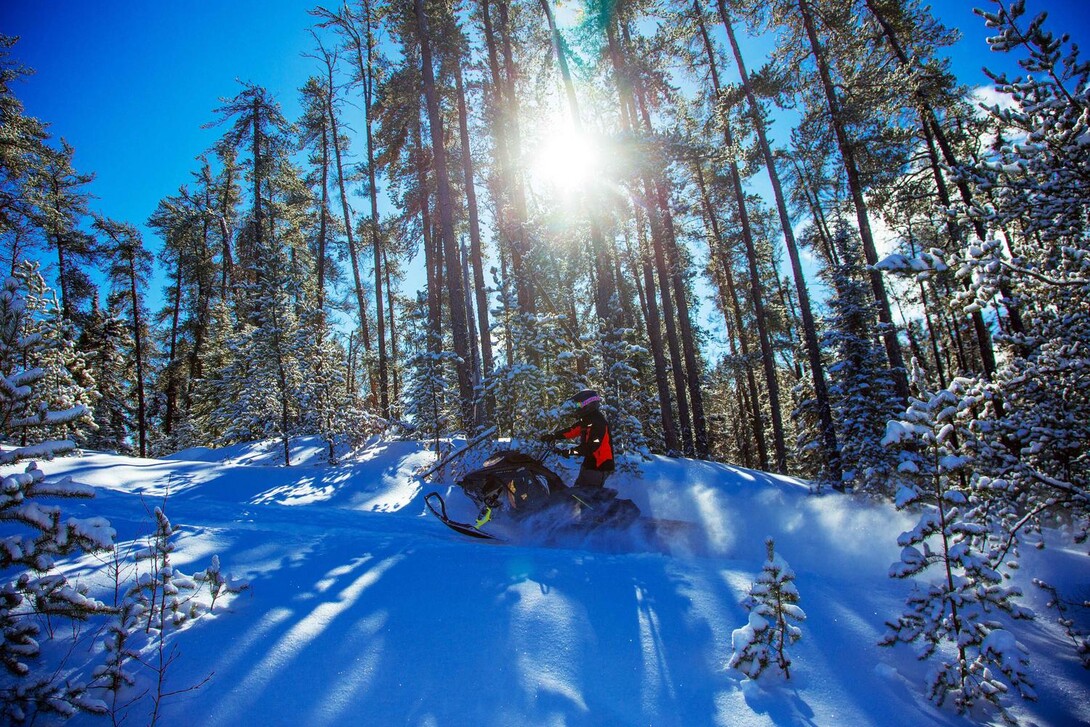 Known as one of the top providers of alternative winter powersports product, the genius team at Horwood Lake Lodge—Mike and Jaana Brazeau—who brought us to the epic snowmobile barn burning event two years ago (see the video below!) have teamed up with powersports rental provider L1fe Outdoors Rentals to offer two new amazing motorhead experiences at the lodge this winter.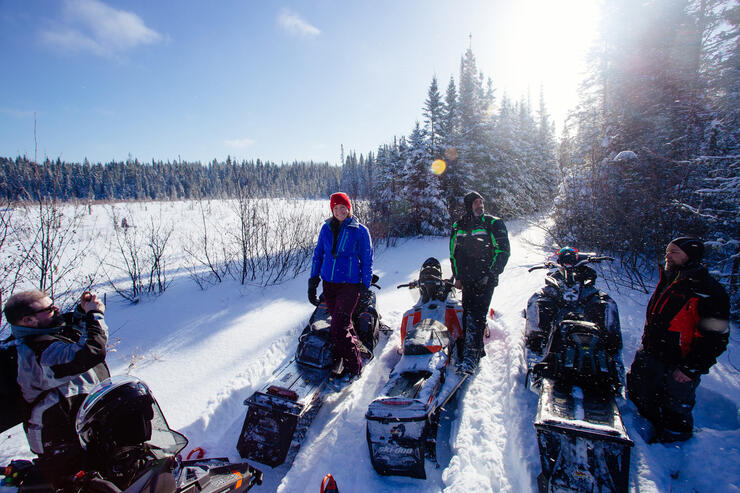 Located on the way to Folyet, about an hour outside the amazing city of Timmins—which offers direct access to Toronto, Montreal, and Ottawa through Porter and Air Canada Airlines for incredibly low fees—Horwood Lake Lodge has long been known as a powder riding haven, with kilometres of unmaintained Crown land and backcountry play areas, to keep you entertained this winter.
Choose Your Ride
This year they've upped their game yet again by establishing a strategic partnership with L1fe Outdoors Rentals, who are now offering brand new Ski-Doo Summit 600 snowmobiles. And as if that wasn't enough, they'll also have a new fleet of quads and side by sides available for rent—some of which will be equipped with winter tracks.
Imagine the power and joy of riding deep into the Northern Ontario backwoods without any hassle of having to drag a trailer hundreds of miles, and no sweat looking for a suitable staging area. It's all ready for you!
In addition to snowmobiles and ATVs, Horwood also welcomes snow bikes to ride the local backcountry, so if you're looking for somewhere to put your snow biking skills to the test, this is the place!
To find out all about this amazing opportunity, click this link to book directly:

And for more information on what's happening at Horwood Lake Lodge, follow them on Facebook!
Disclaimers: Horwood Lake Lodge does not directly provide snowmobile or ATV rentals— sleds and ATVs are provided by L1fe Outdoors Inc. Any risks assumed for the vehicles are at the rider's own risk. There is a two-night minimum for cottage rentals.
The Horwood Lake Lodge trails are located on Crown land. All riders are responsible to operate vehicles within the law and to research any riding location prior to their trip. Be sure to check with the lodge to make sure you're not riding on private property, cottage property, or organized trails.