Top 5 Sudbury Day Trips: Just 30 minutes from Sudbury there's lots to explore
From dinosaur mini golf to famous waterfalls, here's a round-up of fun excursions in the Sudbury region.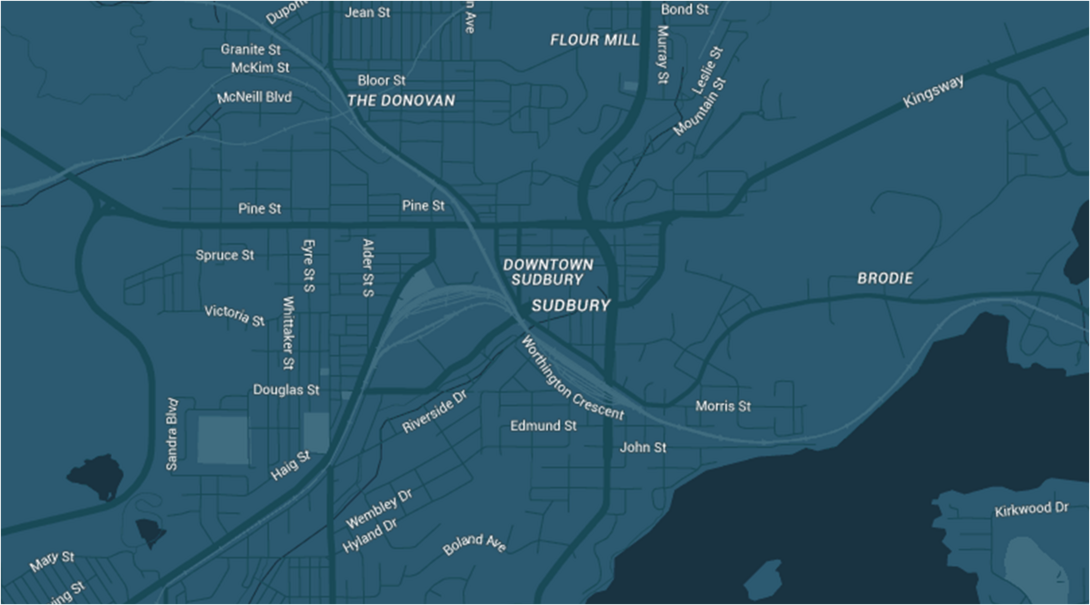 Here in Sudbury, many of our landmarks and attractions are quite obvious: the second-largest science centre in Canada, Science North. The Big Nickel that lives up to its name. The soon-to-be-demolished Superstack that defines our skyline. Our eco-certified Blue Flag beaches.
While these sights are well worth your travels, there are many other hidden gems in and around our city. Here's my current favourite list of five fun day trips from Sudbury.

Drive time from Sudbury: 30 minutes.
There's something about a big waterfall that gets people in the mood to explore, and there are many opportunities to do just that at Onaping High Falls. You can hike through the trails, including one that leads to the pedestrian bridge. It's thrilling to look down as the water drops nearly 150 feet into the Sudbury Basin!
Speaking of the Sudbury Basin, have you heard about the meteorite impact? Nearly two billion years ago, a giant meteorite struck the earth beneath us, forming the Sudbury Basin. You can see evidence of this on the self-led Geological Walking Tour (which is also wheelchair accessible) in the form of shatter cones.
If you're up for a little adventure, Onaping High Falls is the place to go. It is breathtaking all year, but my personal favourite time to hike is in the fall when the leaves are changing. So grab your hiking shoes, camera, and friends for a day in Onaping!
Drive time from Sudbury: 30 minutes.
You don't need a time machine to experience what it was like to live in Capreol in the centuries past. A tour with NORMHC brings you back to a simpler time as you wander through the train cars where children were taught, engineers worked, and the world ran on coal. The staff are friendly and knowledgeable, and they have the most amazing first-hand stories about the history of Capreol.
This trip is fun for the whole family—you can explore the exhibits and artifacts in the museum and the heritage centre (which is the old police station and fire hall). Take the kids to see Thomas the Tank Engine chugging around the model track, and play on the train-themed playground!
While you're in Capreol, stop for a bite to eat at M&R Grill for one of the best home-cooked meals around—I recommend always asking about the lunch specials! Afterward, explore the rugged shores of the Vermillion River to wrap up a great day trip.

Drive time from Sudbury: 20 minutes.
Wagonwheel Ranch is one of the best places to experience the great outdoors and beautiful scenery in Sudbury. You can spend the whole day horsing around! They celebrate every season with family and group activities. The summer months are filled with adventures on the trails, pony rides, petting farms, and more!
During the fall harvest, Wagonwheel Ranch hosts weekend barbeques, wagon rides, and this year will feature the Pumpkin Cannon (the showstopper from Dynamic Earth). This is also a great place to pick your own pumpkins!
If you're visiting Sudbury in the winter, bundle up for a maple taffy trail ride in the snowy Boreal forests. The horseback rides are very popular, so always call at least 2 hours ahead to make a reservation. They're open seven days a week, but not all activities are available all the time; check their website for details.
Drive time from Sudbury: 20 minutes.
The mini-golf experience is taken to new heights at Dinosaur Valley Mini Golf. You can let your imagination soar as you play amongst giant dinosaurs and dragons! There are 63 different holes, all with different challenges that make this course both entertaining and fun for all ages.
Mini golf is not the only activity offered at Dinosaur Valley: there is a unique course of "pool golf" where you try to shoot golf balls with pool cues, and an outdoor exhibit for the paleontologist in all of us. Remember to bring your camera, because people aren't going to believe how much fun you had hanging out with prehistoric creatures!
Also on location is Josephine's Vegetables, which has been herbicide-free since 1982! There are more than 65 different vegetables grown and sold. Sometimes you can even pick your own—give them a call to see what is in season or visit their website!

Drive time from Sudbury: 15 minutes.
The Lake Laurentian Conservation Area is located only a few minutes from downtown, but it feels like you're hours away from the city surrounded by 2,400 acres of protected green space. It is the perfect place to spend the day exploring the trails, wetlands, lakes, ponds, and bird-watching areas.
If you hike near Laurentian University, you may find your way up to the Canadian flag pole—a hidden gem. It offers an amazing view of Sudbury from the scenic lakes to the city centre. Also, keep your eyes out for blueberries along the trails during the summer.
In the winter, you can bring your own or rent cross-country skis or snowshoes and enjoy the peaceful trails through the forest. No matter the season, Laurentian Conservation is the perfect off-the-beaten-path place to explore the great outdoors.
Check out the trail guides here.
These are only a few of the day trips to experience in Sudbury. Maybe you already have your own favourites! Tell us about them, or follow us on Instagram and @sudburytourism. Check out our Facebook page to stay updated on all of our insider tips and announcements of events in the City.
Maggie Sheehan, Sudbury Tourism Summer Student