Plan Your Vegan Foodie Adventure to Sudbury, Ontario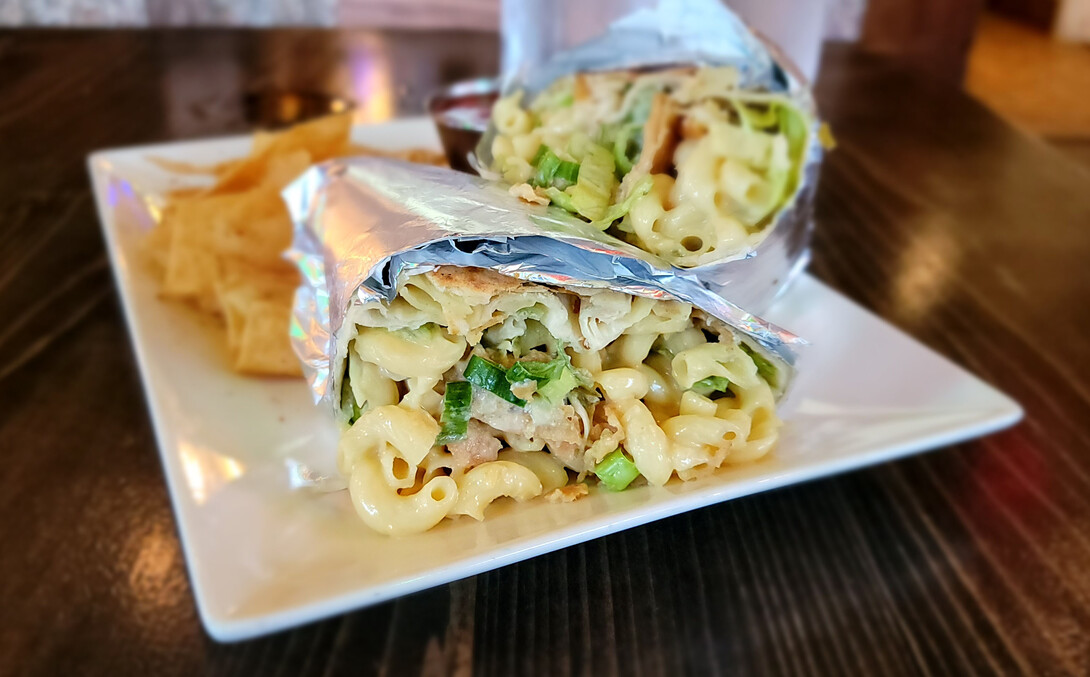 The vegan food scene in Sudbury keeps getting better and better every time I visit the city. Whether you follow a vegan lifestyle, looking for healthier options, or have a friend in your group that prefers veggie meals, there are many restaurants in Sudbury that you'll love. I thoroughly enjoyed visiting all of the following eateries in Sudbury, and there's really something for every craving.
Best Vegan Eateries in Sudbury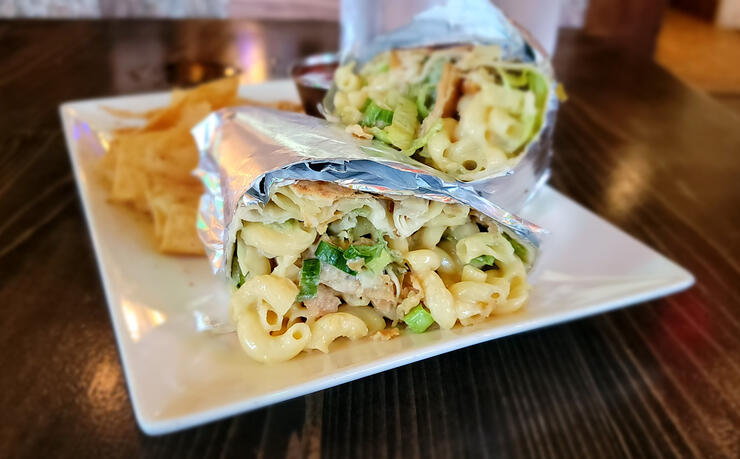 Tucos Taco Lounge is a 100% vegan Mexican restaurant featuring all of your favourites like tacos, burritos, nachos and salads. This isn't your average Mexican food. Enjoy mouthwatering burritos filled with mac and cheese, chili with seitan and soy chorizo, and refried black bean sopes. Make sure you indulge in some churros for dessert. Tucos also has a seasonal summer food truck with a variety of vegan burgers and sides.
The Peach Pit is a brand new food truck in Sudbury where you'll find healthy vegan/dairy-free smoothies and smoothie bowls. While I love refreshing smoothies, their smoothie bowls eat more like a meal. The smoothie bowls are topped with granola, chia seeds, coconut flakes, and slices of fresh fruit. I loved the Blue Moon smoothie bowl, not only because it tasted great, but because it was such a pretty shade of turquoise blue.
Green Leaf Cafe is another new vegan spot in town. It's a small cafe inside Ezentials Wellness Escape & Eco-Luxury Spa. There's always coffee, tea, and several flavours of kombucha on tap. As for food, there are daily specials packaged in convenient grab-and-go containers. You can dine in or take the food away with you, so it's a great place to stop for lunch. My vegan Caesar wrap was the perfect light meal, and I paired it with a vegan scone.
Top Vegan-Friendly Restaurants
The Laughing Buddha is a favourite Sudbury restaurant since 2005, and they've got one of the best patios in the city. It's the top place to visit if you're craving stone baked pizza, fresh hummus, and healthy bowls. They also pride themselves on carrying a wide selection of local craft beer, as well as innovative craft cocktails. It's a great place to dine if you're vegan, vegetarian, or follow a gluten-free diet.
Sapporo Ichibang is a Japanese restaurant in downtown Sudbury with lots of vegan options on the menu. It's actually the first Japanese restaurant to open in Sudbury back in 2001, and they place an emphasis on high quality food, service, and atmosphere. There are several veggie sushi rolls, a vegetarian teriyaki dish, and vegan tofu noodles plates. I recommend that you order the tofu bi-bim-bap, topped with the yummy Kochujang sauce.
Verdicchio Ristorante is a fine dining restaurant that focuses on Italian cuisine and the slow food movement. You'll experience traditional flavours and rotating dishes that depend entirely on what's seasonal and fresh. I was delighted to see the vegan items clearly denoted on the menu with a little star next to them. You can choose from the plant-based spaghetti cacio e pepe (the sauce is a puree of roasted cashews, miso paste, and olive oil), two different vegan pizzas, and some side dishes.
Vegan-Friendly Breakfast Restaurants
Salty Dog Bagels is a quick service cafe in downtown Sudbury featuring handcrafted, freshly baked bagels. They use local ingredients and prepare bagels the old fashioned way (hand-rolled, boiled and baked). Salty Dog Bagels always have at least a couple of bagels that are vegan (be sure to ask which ones when you're there), and they have vegan bagel sandwiches, too. I opted for a bagel with vegan cream cheese, but you can also enjoy the veggie bagel sandwich or the mushroom medley.
I loved visiting Gloria's Restaurant for breakfast because they have an entirely separate vegan menu. It's quite an extensive menu with waffles, pancakes, a breakfast skillet, and French toast. I ordered pancakes with strawberries, bananas, and maple syrup. It was the perfect way to start the day, especially when you're embarking on lots of adventures in Sudbury. Gloria's Restaurant also has vegan meals for lunch, too. I'd love to return to try their vegan poutine, vegan melt, or Samucha chat (samosas served over a chickpea stew).
Yummy Vegan Desserts in Sudbury
Stopping at Beards Coffee Bar and Bakery is an absolute must if you follow a vegan diet. If you've got a bit of a sweet tooth like I do, you'll happily indulge in a treat or two. Don't feel bad if you want to bring a box of goodies home with you, too! Beards has cupcakes, muffins, bars, scones and pastries every day. Plus, there are daily specials for each day of the week, like cinnamon buns on the weekends and donuts on Tuesdays. Be sure to grab a coffee while you're there, whether it's a hot or iced beverage.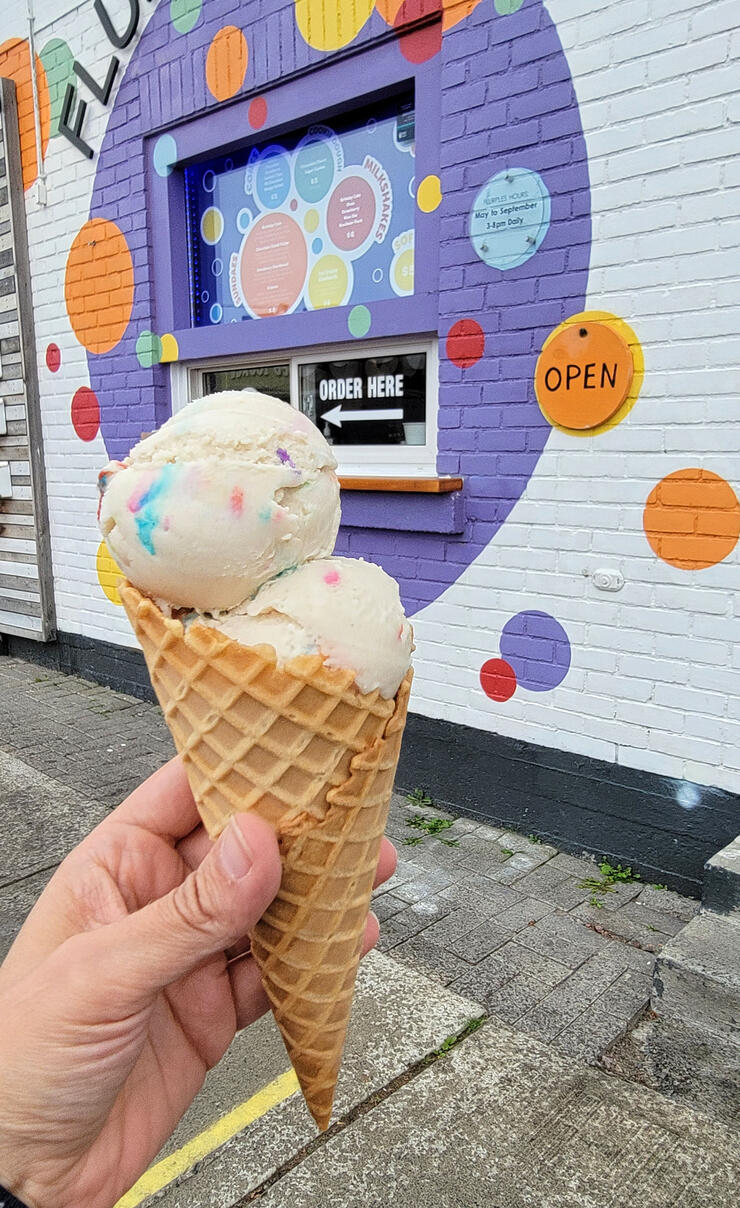 Flurples is a seasonal, 100% vegan ice cream shop that operates during the summer months. They're right next door to Beard's Coffee Bar and Bakery, and directly across the street from Tucos Taco Lounge. I popped over to Flurples after enjoying a meal at Tucos. They have ice cream scoops and cones, as well as delectable ice cream sundaes. There are always special sundae flavours, like cinnamon bun and peanut butter cup. In addition, there's also soft serve cones and ice cream cookie sandwiches. It's all of those classic flavours that you enjoyed as a kid, gone completely plant-based.
Papaya Pops has their own retail location just a short drive from Sudbury in Chelmsford, Ontario. If you're looking for them in Sudbury, they regularly have a booth at the local Sudbury Farmers Market. Their popsicles are handcrafted using fresh fruit, and almost all of them are vegan and dairy-free. There are just a couple of flavours that aren't, and these are clearly marked. I tried the watermelon kiwi pop, which was refreshing and summery!