What to look for when choosing a lodge
With hundreds of resorts spread across 60,000 square miles and 70,000 lakes and rivers, picking a place to stay in Sunset Country can be a daunting task. These tips can help you choose the one that's perfect for you!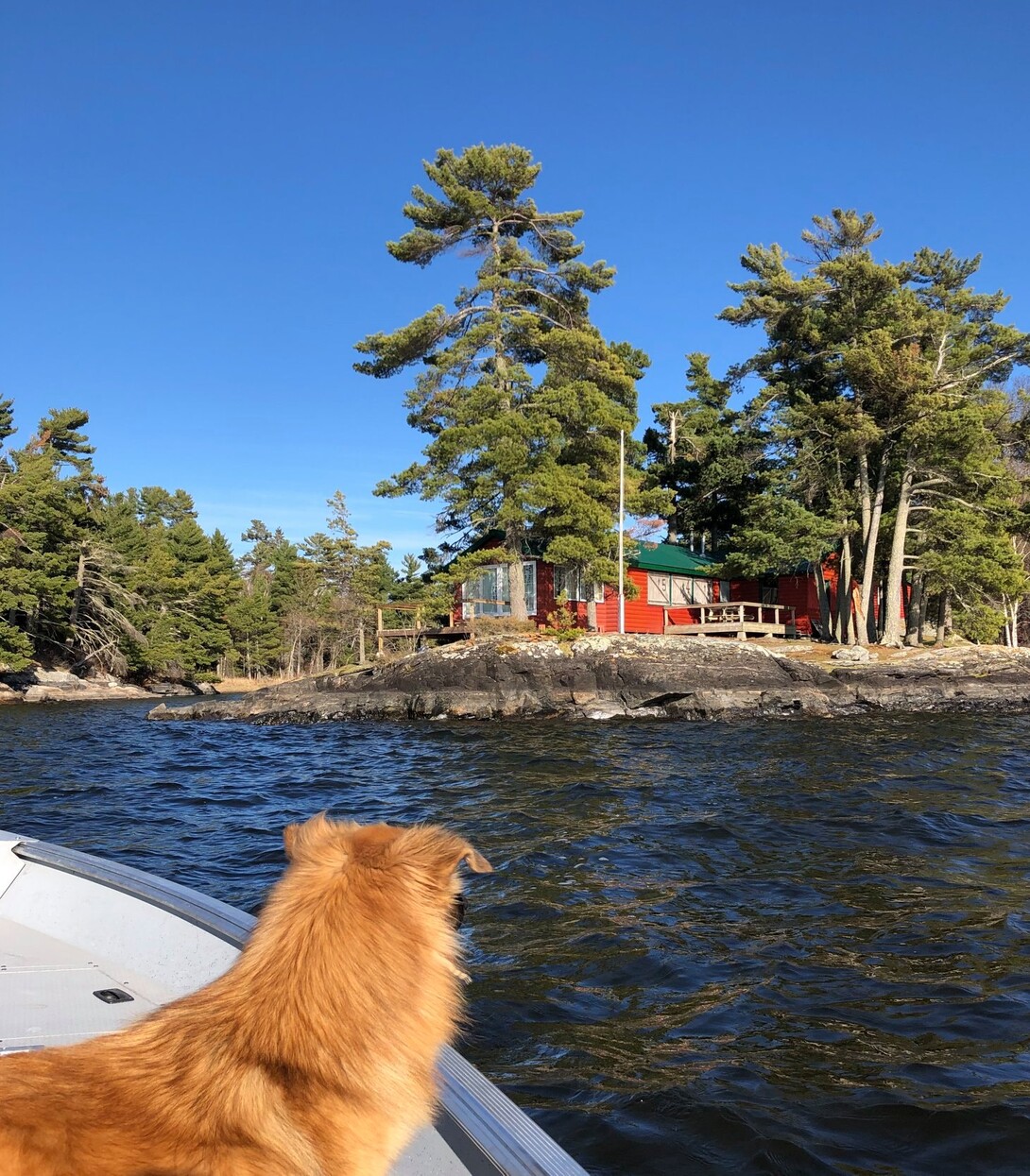 When visitors ask where they should visit I tell them to throw a dart at a Sunset Country map and go to that spot to have a great trip! But seriously, I can understand the traveler's dilemma—when you look at all the lakes in the region just how do you choose which one to visit?
Unless you are staying at a hotel in town, all our lodges and resorts are on a lake or river, so if you're looking for a lakefront cabin, that's one less thing to decide. All the lodges are situated on a lake.
Here are 7 things to consider before choosing your lodge 
1. Big or Small Lake?
Do you have a preference? Some boaters like a big lake to explore, while others choose to have a small lake that they know how to navigate and are comfortable with. Regardless of where you fish, there's usually a sheltered bay to fish on a windy day, even if it's a large lake like Lake of the Woods, Lac Seul, or Rainy Lake.
2. Remote or Close to Town?
Sometimes, you just want to get away from it all and not see anyone! In that case, choose a boat-in outpost, a fly-in outpost, or a remote lodge. If you like to socialize with other guests after a day on the lake, try an American Plan lodge or a resort with several housekeeping cabins. If you like to go into town for a bite to eat, go shopping or take part in an event, choose a lodge that is closer to town. I'd take a look at our map to see how far your lodge is from the community. 
3. Meals or No Meals?
Up here in Sunset Country, our two main accommodation plans are called "American Plan" and "Housekeeping Plans." American Plan accommodations generally are more all-inclusive. They include delicious home-cooked meals and sometimes include boat rentals and guide service in the package. Housekeeping Plans are generally where you make your own meals. So your cabin rentals will come complete with all cooking facilities.
4. Bring Your Own Boat or Rent One?
All of the resorts have boat rentals. If you are attached to your boat and like your setup, as long as you're not at a fly-in, you can bring it. If you're at a fly-in outpost or lodge, they will supply the boats. 
5. Species of Fish?
If you are coming to Northwest Ontario to fish, you should pick a lake that has the fish species you are targeting. Walleye and northern pike are in most lakes up here. Smallmouth bass are mostly in the southern half of the region, lake trout, largemouth bass, crappie, perch, and muskie are sporadic throughout Sunset Country. Brook trout can be found in some northern river systems.
You can search for resorts with the fish species you are targeting either on the Accommodation Finder or on each fish species page on the fishing page. The great thing about Sunset Country is most of the lakes have multiple species on each lake. Sometimes there are also boat caches or portage lakes that offer different fish species than the main lake a lodge is on. I've fished lakes where we've caught 5 species and even seven species of fish. Talk about having fun on the lake!!
6. Drive-in, Fly-in or Boat-in?
Say what? For those unfamiliar with Northwest Ontario, it's basically all lakes and forests with a few small towns scattered through the area. As a result, there are different ways of accessing your lodge or cabin. Fly-in has nothing to do with an airport that you would fly into from your home city. It means getting in a floatplane, going on a flight to your resort and landing on the water at the cabin's dock!! It's an experience everyone should do at least once. The views are amazing! Fly-in access could mean to either a remote outpost cabin, where you and your friends are the only ones on the lake, or you can fly into a full service, American Plan Fly-in only resort. If you don't like to fly, but would love a cabin all by yourselves, try a boat-in outpost camp. 
Boat-in outposts or lodges need to be accessed by boat. If you aren't bringing a boat, the operator will pick you and your gear up at a landing and will take you to the lodge which is often on an island. Drive-in simply means you can access it by car. If you pack A LOT of stuff like myself, this may be your best bet. You can drive right up to your cabin or lodge. Drive-in doesn't necessarily mean it's not remote. You can find lodges that are drive-to that are in the remote wilderness.
7. Lodge or Campground?
If you would like to bring your RV or trailer, you're in luck, there are plenty of places to camp. Often these campgrounds are beside the lodge and near the lake. These are great as you can use the lodge's amenities too. There are also private campgrounds and Ontario Parks to choose from. If a cabin is more your thing, there are plenty of lodges to choose from.
8. Who is Coming?
Do you have kids? Is it a couples trip? A bunch of guys? Novice anglers or avid fishermen that only care about the fish? These all matter. Some kids will be happy fishing all day, some kids will want a beach or some water toys like a trampoline on the lake. If you want extras, check out these family-friendly accommodations. If you want to bring Fido with you, pick a pet-friendly lodge. Does your party need flush toilets in the cabins or is everyone OK with rustic? Does anyone need it to be wheelchair accessible? There are so many choices out there, there truly is a lodge for everyone, you just have to match your wants and needs with what the lodge has to offer. 
Luckily, you can go check out the Sunset Country Accommodation Finder and use the search fields to find what you are looking for. Search by town, lake, accommodation type as well as amenity/service. Find the perfect place for you to stay!  
Now, just head to the Sunset Country website to order your free Travel Guide & Map and search for a tourist outfitter that has what you are looking for!