7 Must-Eat Places Along the North Shore of Lake Superior
Experience fresh, local cuisine in Northern Ontario's Superior Country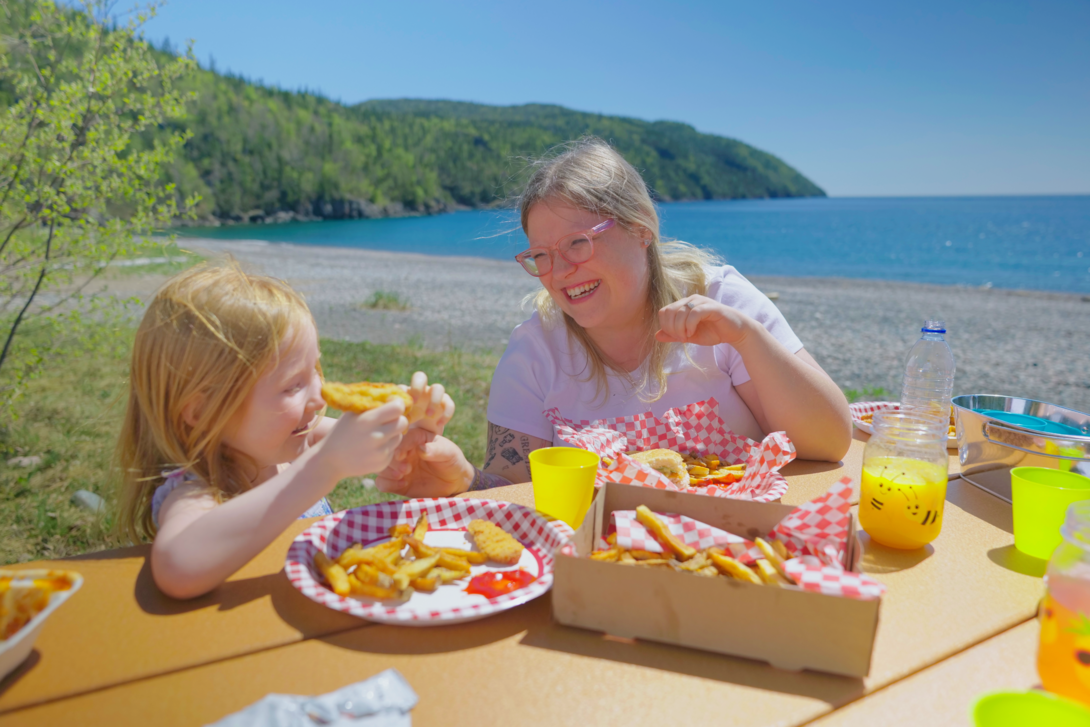 Superior Country in Northern Ontario is home to some of the most scenic landscapes in the province. It's also a region packed with delicious spots to dine—from fish and chip stands to classic diners to cafes serving fresh pastries daily, this region has it all. Including some of the best lakefront picnic spots in the country! 
After testing many dishes over the last few months, local resident Brooke Russell has tracked down the best places to dine in the region—here are her top seven spots to eat, the dishes she enjoyed, and why you must try them too!
From Thunder Bay heading east to Terrace Bay, set out on your own North Shore Culinary tour.
Thunder Bay
Located in downtown Thunder Bay, Tomlin Subdivision is the youngest member of the Tomlin Restaurant family. Offering more than just the delicious, thick fluffy crusted pizzas, they also have delicious bar snacks and amazing subs!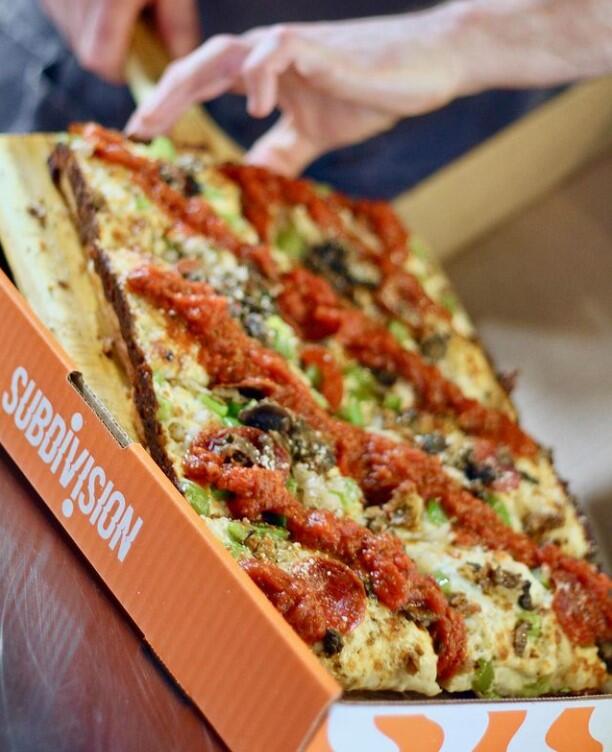 I was impressed with my experience at Tomlin. After ordering our pizza (we got the Buffalo Fried Chicken Pizza and I dream of it to this day) we sat in the adjoining Lakehead Beer to enjoy it. The buzzing atmosphere in the brewery with exposed brewing and fermenting tanks was a perfect venue to enjoy our meal. Who can argue the joys of enjoying a delicious Detroit Style Pizza while sipping on a locally crafted beer? The partnership of Tomlin and Lakehead Beer Co. really is a match made in heaven—one everyone must experience.
Located on Hodder Avenue on the Current River side of Thunder Bay, Beefcakes is a burger factory that offers hands down, the best burgers in the city! Along with the burgers, the location offers ready-to-heat Stew Daddy Meals, locally sourced frozen meats—perfect for those on their way to camp—and other Thunder Bay offerings including Elite Beef premium steaks, Eat Local pizzas, and Shumka Dust!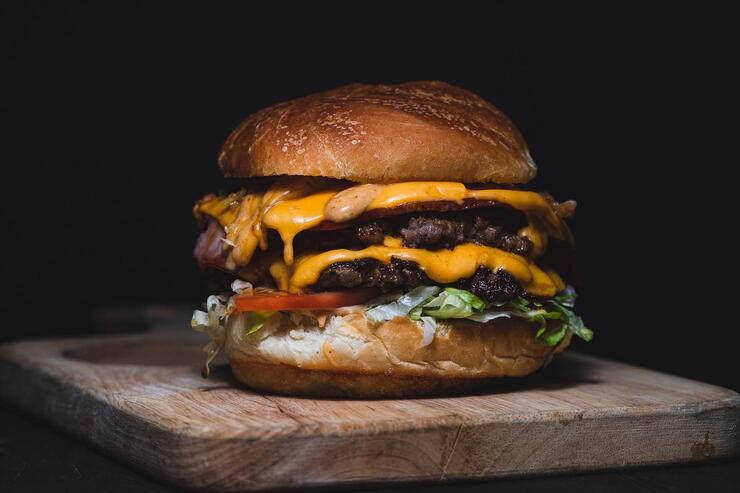 This is another location I have only tried once, but again, it thoroughly impressed me! Me being the spice fanatic I am, I got the Jalapeno Cheddar burger—astounding to say the least. The staff was amazing, making the atmosphere of the location equally as notable as the food. Beefcakes is a location you won't want to pass by.
Dorion
A local favourite, the Dorion Grill Shack is located at the Canyon Country Co-Op. I will not admit how often I stop by the Grill Shack but can confess I know their menu quite well. Every time we venture to Ouimet Canyon, we do the routine stop. From beef burgers to crispy chicken burgers, wraps and all the best sides, it's no wonder it's a popular roadside stop.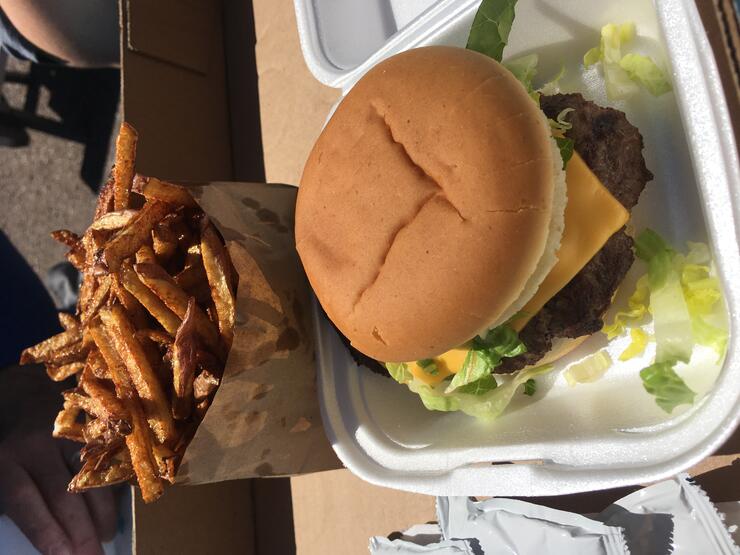 Although I can't choose a single favourite, if I was forced to, it would be the BBQ Pulled Pork on a bun or a classic burger and fry combo. Not only is it a convenient stop but it's an irresistibly delicious one!
Red Rock
Serving the quaint community of Red Rock, Red Pebbles Café makes you feel as though mom is cooking for you! With daily soup and sandwich specials and all-day breakfast, I can't resist sitting down for a meal when in Red Rock. The best part is my sweet tooth is taken care of, too!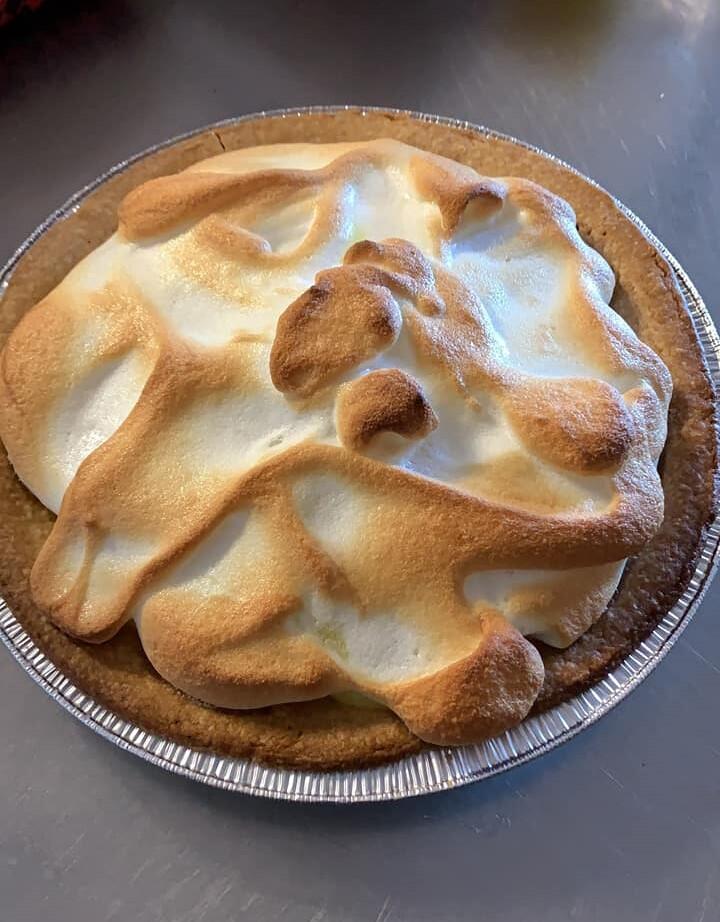 I usually opt for the daily special, however, when I need something a bit more filling the Buffalo Chicken Burger usually wins. This crispy and spicy chicken burger has become my comfort food order. If I am feeling as though I need a lighter dish the Greek Salad always wins! There are fresh baking and dessert items on offer that will help assuage that sweet tooth.
Nipigon
Conveniently located along Highway 11/17 in Nipigon, Ducky's Diner is a place you're guaranteed to leave with an appreciation for the food. Eighty percent of the menu is locally sourced, so you'll get a true taste of the North Shore in one location. Ducky's has a unique menu suitable for all. Most known for their fried chicken dishes, they also have towering burgers, many sandwich and wrap favourites as well as delicious salads. With a goal of creating food that can be shared with others, almost all menu items here can be "made to share."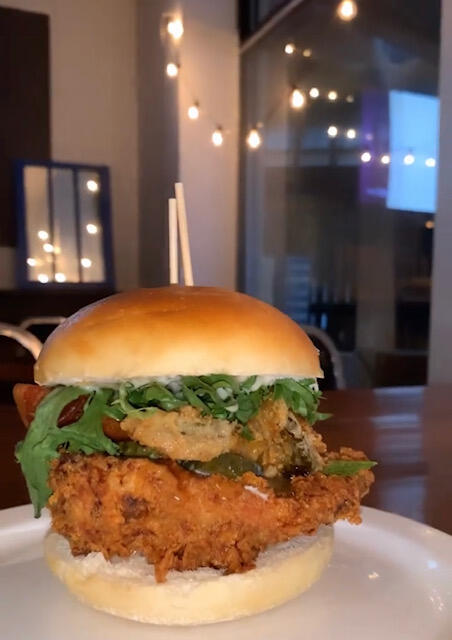 I have had many, many dishes from Ducky's. However, I'll try to narrow down some favourites for you. The Taco Flavoured Kisses (a gluten-free, meat-free, sharing option) are unmatchable. They are presented with care and are almost too pretty to eat—almost.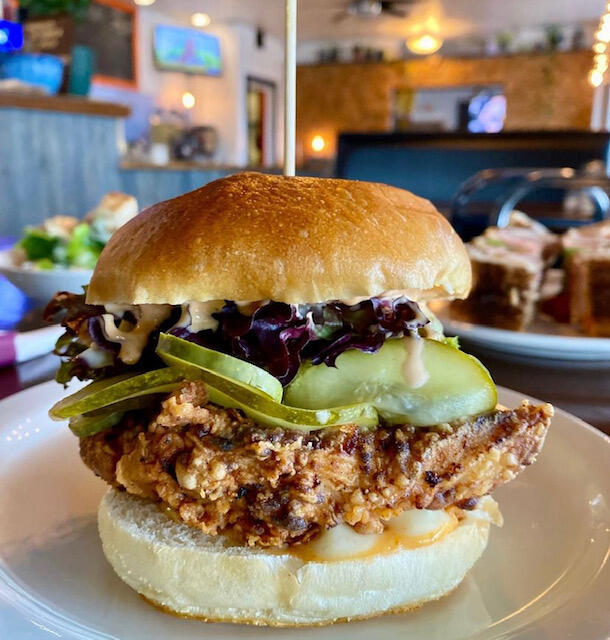 For my fellow spice fanatics, I suggest the Big Chief, a fried chicken sandwich topped with all the perfect fixings to meet your spice cravings! For those who aren't so spicy savvy or just looking for something (sort of) lighter, the Railway Salad is your answer. Almost every item on the menu can be altered to a gluten-free, meat-free, vegan, or vegetarian-friendly dish as well.
Schreiber
Another location conveniently located along Highway 17, in Schreiber, The VOY is a location you won't want to pass by. This establishment is rather new to the community and has impressed all those who've dined here. With a modern, newly renovated venue and a menu with delicious favourites—curly fries, taco bowls and quesadillas are just a few notable dishes—there's something here for everyone.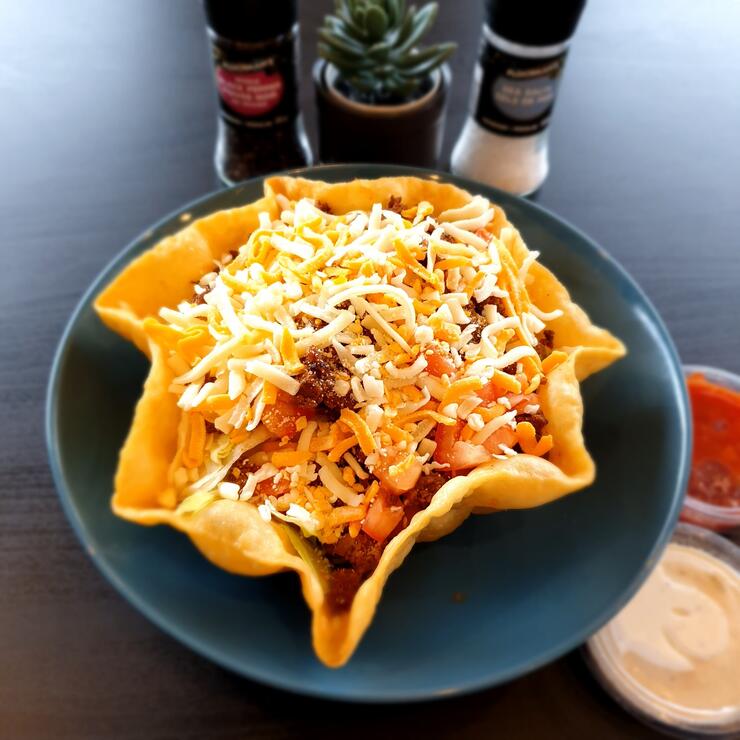 On our first visit, I devoured the taco bowl after a long day of kayaking, and it hit just the spot! This is the only location I've been to in a while that offers a classic taco bowl—ya' know the one where it's all made up in a tortilla dish with fresh toppings and a lot of meat! The bowl weighed over two pounds easily. Since my first visit and taste of the taco bowl I haven't been able to switch it up—it is that good.  
Terrace Bay
Established in 2000, this locally owned and operated restaurant is a must-stop when visiting the Terrace Bay area. A true Italian spot, Drifters is found right here at home on the North Shore. From homemade pastas and sauces to an array of fine wines, the taste of authentic Italy can be found at the top of Lake Superior.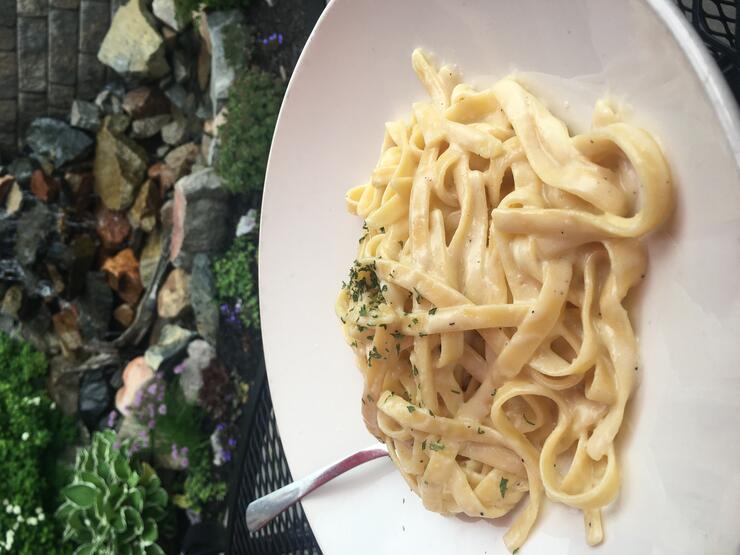 I'll save the rambling and get right to the point: the deep-fried ravioli bites. They're divine and incomparable. The bites followed by Garlic Pasta with homemade spicy Sausage are a duo you will not forget about. Not feeling Italian dining? No worries, they have everything from salads, steak dinners, all-you-can-eat ribs (on Mondays), stir-frys and seafood dishes. There are dishes to satisfy all your craving needs, all in one location.
superior picnic spots

The best part about North Shore dining is if you're looking for a location to enjoy your favourite dishes at while enjoying the beauty of the region, five of the communities listed above have a dedicated Superior Picnic location. The Superior Picnic tables are strategically placed for visitors to soak in immaculate views and sights of the North Shore all while indulging in a meal.
The North Shore is a region flourishing with unique, delicious, and irresistible dishes all along the way. There is not a pallet that will be left unsatisfied.