Northern Ontario's Walleye Opener Is Almost Here
Calling on all resident and non-resident, professional or new-to-the-thrill anglers—it's time we start planning for spring Walleye!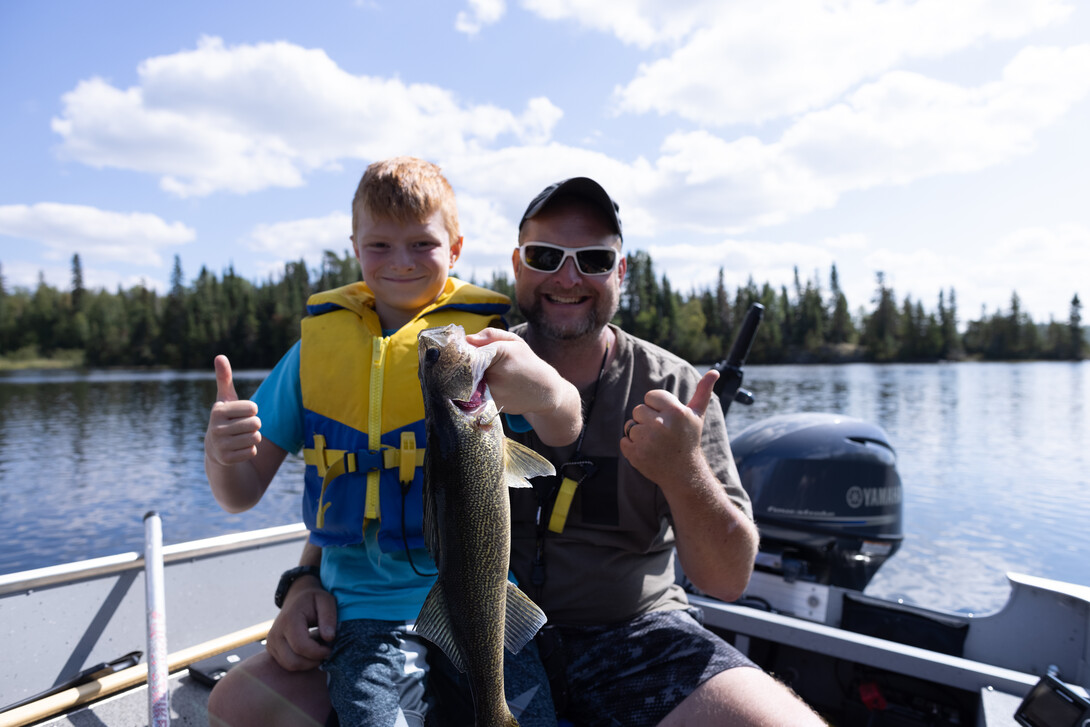 In Northern Ontario's Superior Country, the walleye opening weekend begins the third Saturday in May. Victoria Day weekend—better known to locals as May Long—marks the beginning of the open water fishing season. Although the fishing season begins earlier for other species, it is no secret that the walleye opener draws more attention, and for good reason. Spring introduces far more dietary options for the walleye, and after an energy-sucking spawning season, they're looking to feast! This creates an anticipated fish frenzy for pro anglers and an action-packed introduction for beginners to learn the ropes (or shall we say: the lines) of fishing. Before the open water season officially begins, you must plan and prepare. But don't worry, we're here to help!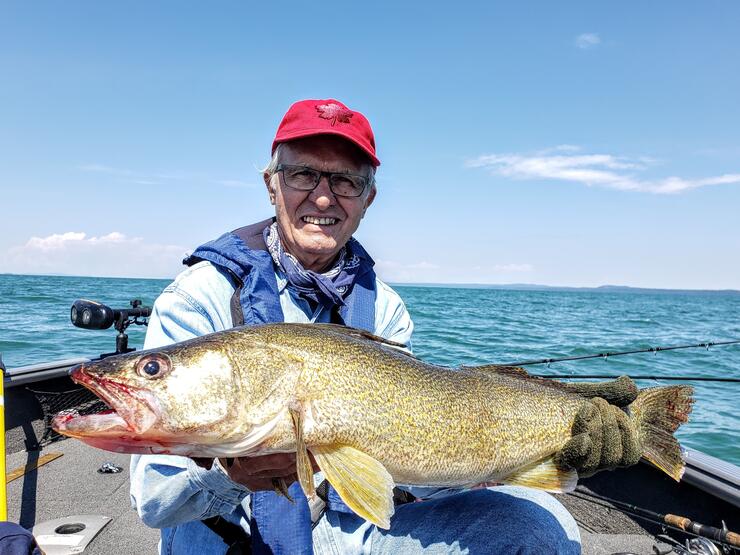 Canadian Residents and Non-Residents
If you are between the ages of 18-65 and want to fish Northern Ontario's walleye opener, you'll need both a valid fishing license and a valid outdoors card. Both of which can be purchased online, at a participating Service Ontario location or at various Issuer Locations. You must always carry both when fishing not only Northern Ontario's walleye opener, but any time fishing.
There are different FMZs (Fisheries Management Zones) in Northern Ontario. Be sure to investigate which you're planning to fish as this could affect whether you need to purchase either a conservation or sport license. Ensure you're following all the regulations within the FMZ in which you're fishing, including catch and possession limits.
For further information on all topics listed above, follow this link.
What to know: Walleye Fishing Tips & Tactics
Location
In the spring, walleye are commonly found at the mouths of inflowing water systems (rivers, streams, and creeks), bottlenecked channels with current, waterfall bases and along the shorelines of boulder-based environments.
Lures
Walleye are a photosensitive (light-sensitive) species. For this reason, many anglers reach for bright and flashy lures. Lime greens, hot pinks, and yellows are common favorites. When it comes down to the specifics of what to use in terms of lures, trying a variety and then being able to focus on the most successful is of best practice. Some of the most common and proven successful lures and tackle include Jig Heads with rubber/plastic bodies, Spoons, and Erie Dearies.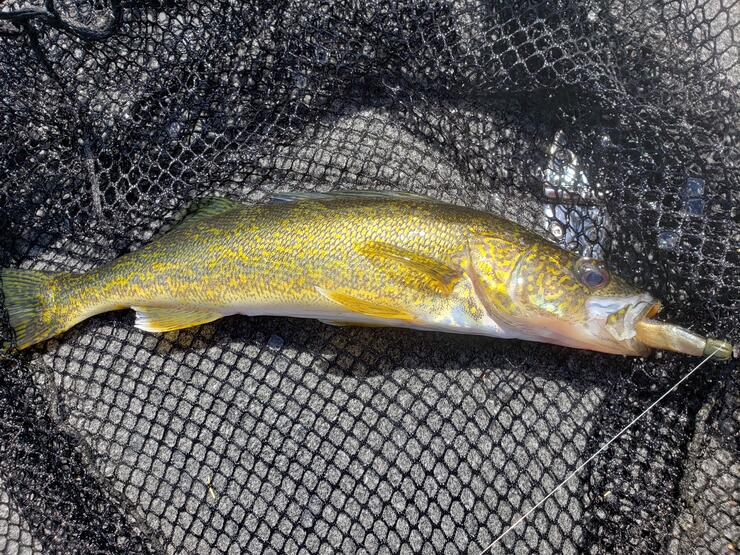 Tactics
Spring walleye are hungry and ready to feast. Knowing and trying effective tactics can increase your catch count exponentially. With their feeding and post-spawning habits, it's best to keep your lure near the bottom or bouncing on the bottom. Vertical jigging is arguably the most productive technique in rivers and high current waterways.
where to stay when walleye fishing in Ontario
Superior Country is home to hundreds of waterways and lodging locations that'll provide you with ample walleye opener fishing opportunities. No matter if you're a local to Superior Country or coming from across the border from the U.S. for your first time, fly-in locations never fail to impress eager and experienced anglers. Options are seemingly endless when it comes to deciding the spring fishing experience you want to endeavor. Below is the highly desired destination for you to consider spending your fly-in stay for Northern Ontario's walleye opener.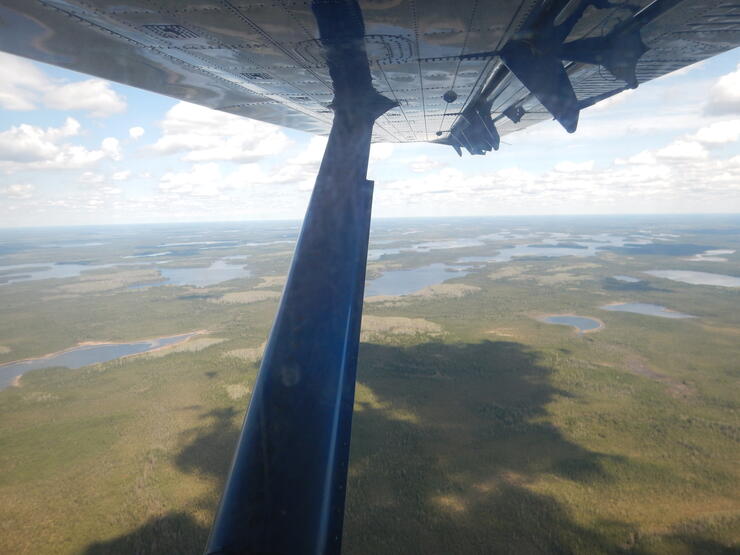 Gray Wood Outfitters
Choose to spend your walleye opening weekend at any of the 4 plentiful lakes Gray Wood Outfitters services walleye fishing to: Beteau Lake, Windsor Lake, Richter Lake and Blackbirch Lake. Each of the lakes has its benefits to ensure a memorable fishing trip—the main advantages being the remoteness and low fishing pressures.
Beteau Lake is a part of the famous Attawapiskat water system and offers an abundance of opportunities. On an average day you can expect to score anywhere between 20 and 50 walleyes. The most successful anglers have reeled in over 100 in a single day! Due to the catch and release policy, there is no shortage of fish and trophy-sized fish to be caught, the largest weighing in at 14lbs at 32.5 inches long!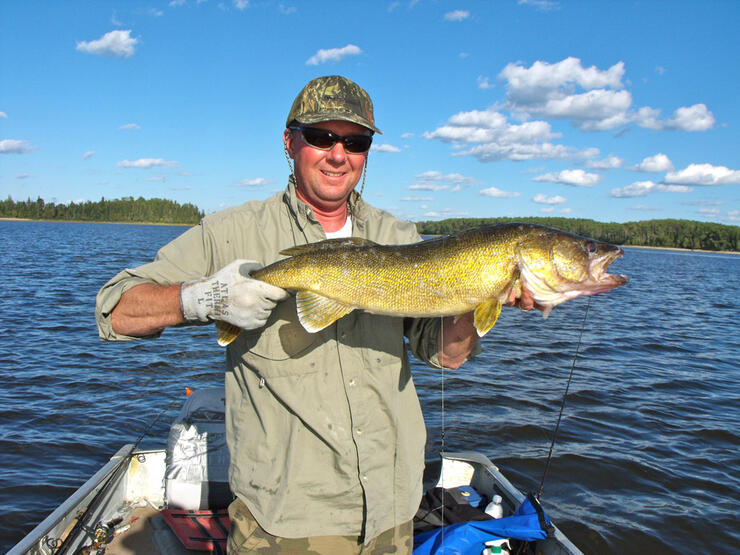 Blackbirch Lake is one of the most remote outposts in all of Ontario! While fishing this angler's paradise you can expect to reel in trophy-sized walleyes time and time again. If you're looking for a true northern fishing experience, look no further than Blackbirch Lake at Gray Wood Outfitters.
For more information on Gray Wood Outfitters and in-depth information on each of their outpost locations, visit their website and discover the countless reasons to spend your walleye opening season with them!
Drive-in locations are easily accessible, made for any type of angler from experienced to beginner, and guaranteed to create lifelong memories. Spend the long weekend at a beautiful lodge along the shores of a Northern Ontario waterway. Along with prime fishing opportunities, you'll discover the beauty of Superior Country's cherished scenery, make lifelong friendships and be able to take on endless adventures. 
If you're new to the thrill, spending your weekend during Northern Ontario's walleye opener at one of the cherished drive-in locations that offer the "Family Fishing Experiences" is the optimal route. These experiences give new anglers hands-on, in-person demonstration and guidance on how to fish from start to finish. Superior Country has multiple beautiful locations for beginner-safe, action-packed walleye experiences. Even if you're a pro-angler, the lodges and outfitters listed below are sure to impress you!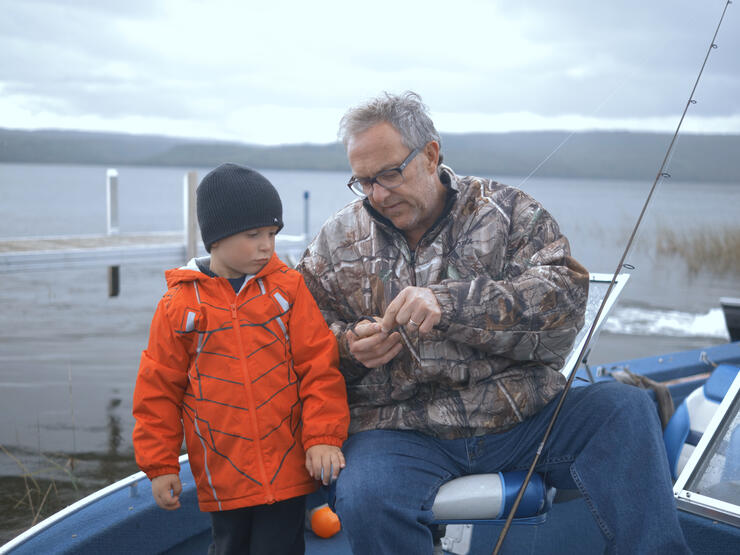 Ole's Resort
With their main goal being to deliver the best fishing and camping experiences, Ole's Adventure Resort is located on Whitefish Lake in Northern Ontario's Superior Country. With over 30 years of experience on Whitefish Lake, there is no shortage of comfort and amenities to make your stay memorable. Accommodation choices include fully functional cabins, seasonal campsites, temporary stays (daily, weekly & monthly), and tenting sites. Further amenities include boat rentals, docking, launch, and parking availabilities. They also offer on-site live bait, gas, licenses, a store, and more!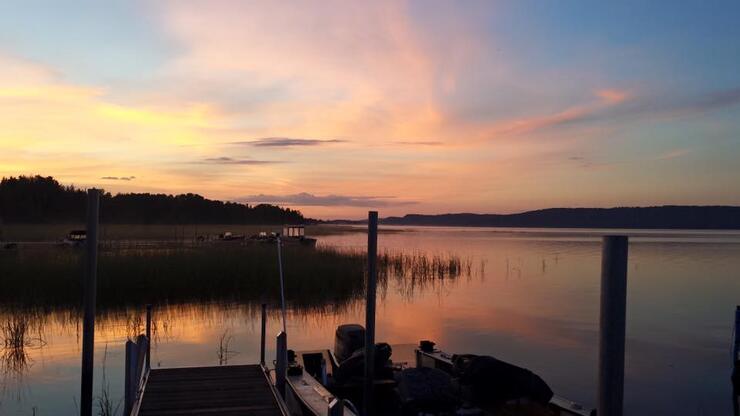 Known as a Northern Ontario gem, Whitefish Lake is home to Walleye, Northern Pike, and Jumbo Perch! The lake is at approximately 11.7 square miles and averaging 5 to 22 feet deep. The abundant Walleye population will ensure a Walleye opener weekend to remember. Visit Ole's Adventure Resort, experience guided fishing experiences suitable for every family, and leave with lifelong memories.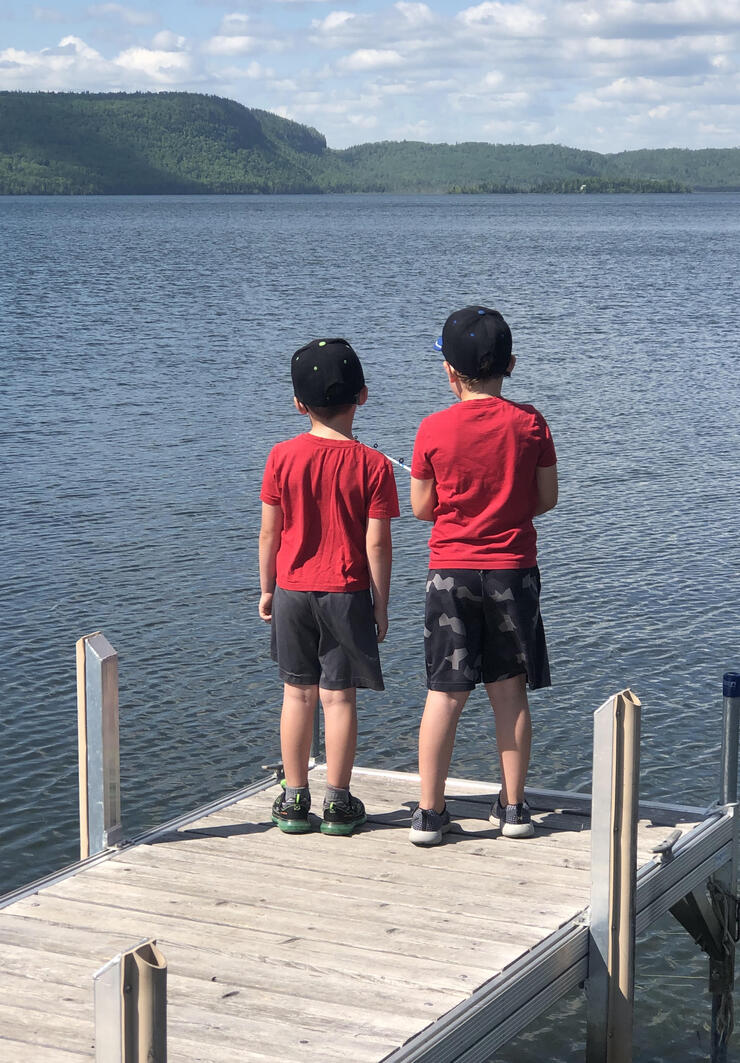 Dog Lake Resort
Conveniently located an hour outside of Thunder Bay and nestled on the shores of Dog Lake, Dog Lake Resort is the perfect location for family fishing experiences. Choose to stay in any of their 9 cabins, designed with guest comfort as a priority. Each cabin features picturesque lake views.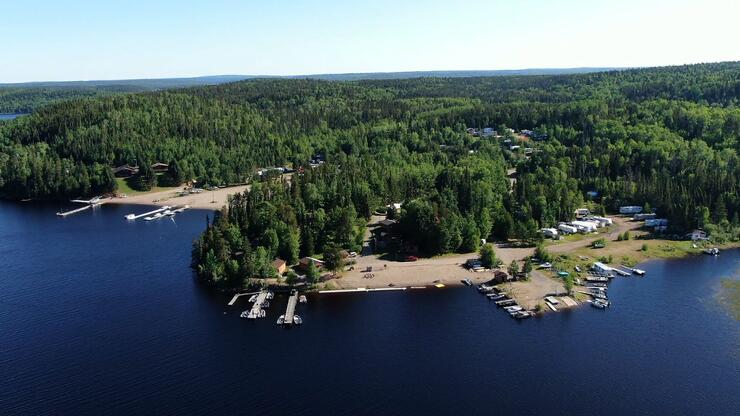 Learn to successfully target and reel in any of the 5 species the lake is home to, including walleye, northern pike, whitefish, yellow perch, or smallmouth bass. With over 500 miles of shoreline and perfect environmental structures for each of the varied species, you'll find ample action all throughout this 40-mile long lake.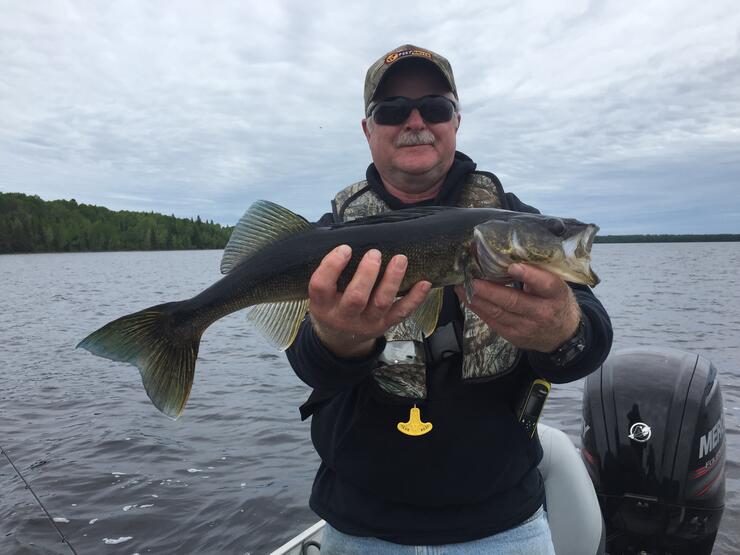 You'll learn alongside experienced guides about the basics of fishing with hands-on instructions. Find the secrets behind reeling in walleye after walleye, from a choice of lures and bait to the best time of day to be on the water. You'll even learn strategic reeling techniques used to entice the fish onto your hook. Rest assured you'll be guided through each step of the process by experienced guides at Dog Lake Resort.
Kashabowie River Resort
Featuring some of the finest and most varied fishing opportunities in Northwestern Ontario, Kashabowie River Resort offers experiences for all to enjoy. Through their Experience Fishing Program, you can rest assured that everything will be provided for you, including boats, fishing gear, accommodations, and even fully catered meals!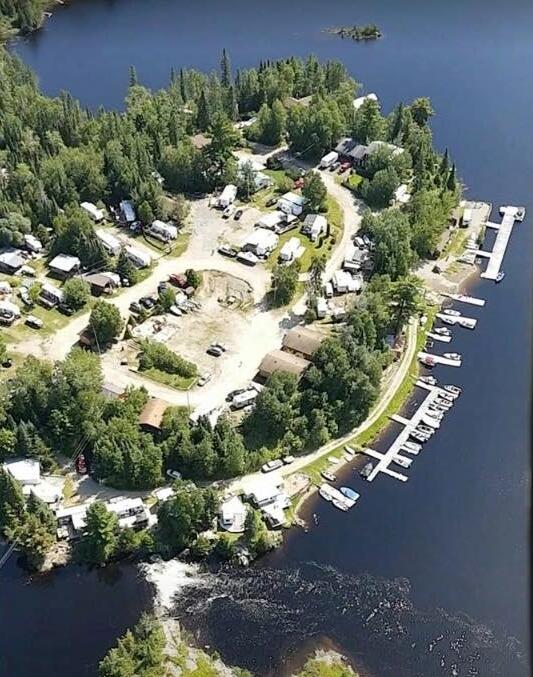 Shebandowan Lake, accessible via the resort, is approximately 25 miles long and is home to the desired walleye, as well as Northern Pike, and Smallmouth Bass. Through the Experience Fishing Program Package, they offer a three-night accommodation, a three-course dinner every evening, endless outdoor activities including kayaking, canoeing, paddleboarding, beach/lawn games, a 6-person sauna, and much more! Everything you need to make lifelong memories with your family. At Kashabowie River Resort, no expense will be spared when you spend your walleye opener weekend with them.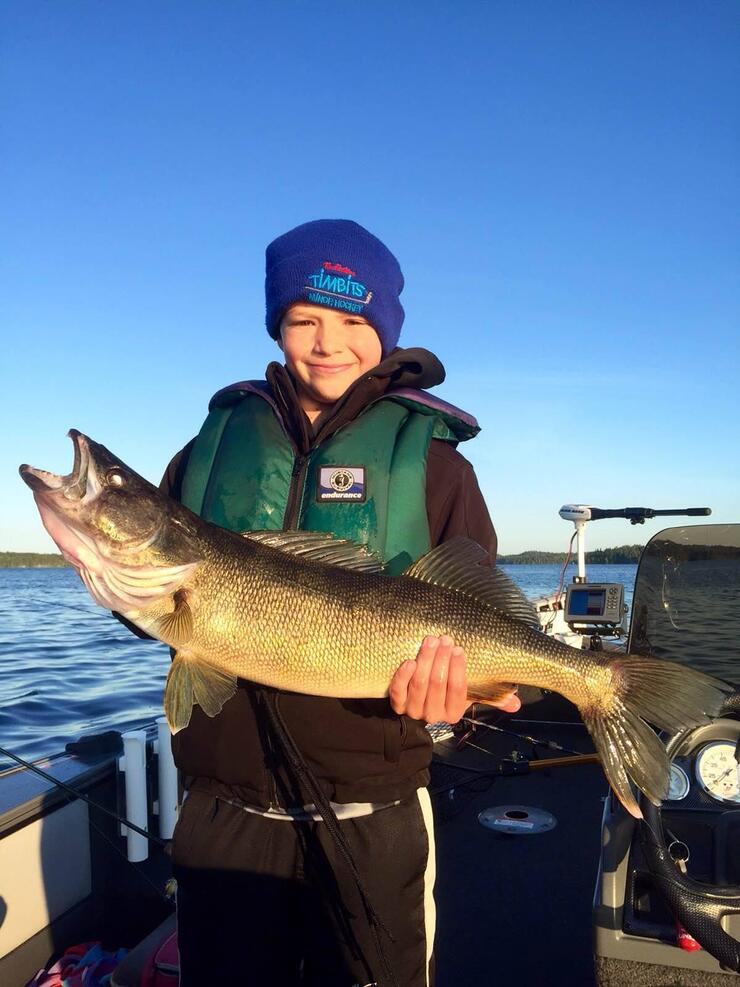 No matter the type of destination you are seeking, or the skill set you have, pre-planning your trip for Northern Ontario's walleye opener is the recipe for a memorable experience. Be sure to consider all of the topics listed above, make decisions based on your comfort, knowledge and of course have fun!!
more ontario walleye fishing Resources
Family Fishing Experiences in Superior Country