St. Paul Roastery
Fresh Roasted Coffee in Thunder Bay's Waterfront District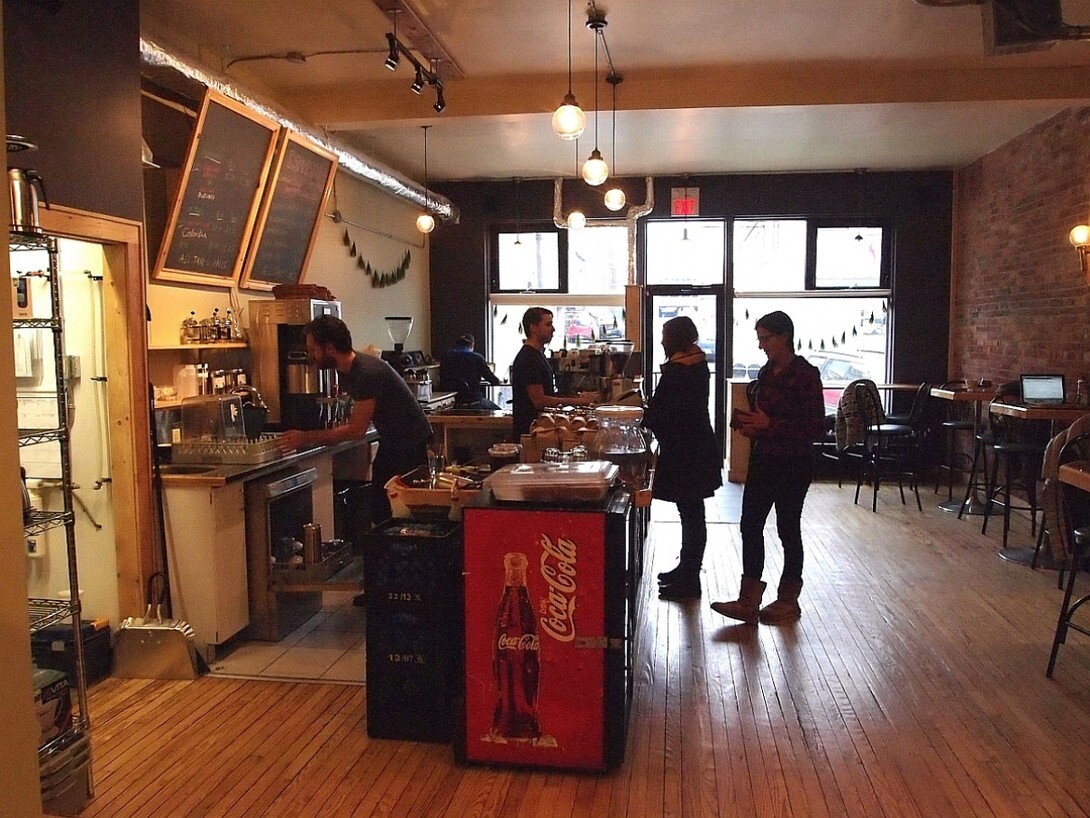 After roasting coffee beans at home and selling to friends and family as a hobby for five years, Cam and Stephan – high school friends – upgraded to a commercial level by investing in a Diedrich Coffee Roaster, which allowed them to produce a twelve-kilogram batch of coffee in one session. Now they sell top quality coffee to Thunder Bay restaurants and offer the same in their own shop, St. Paul Roastery, to delighted customers. The first to sign a lease in their newly renovated location, they have become a focal point for a new little hub of youthful activity in the North Core.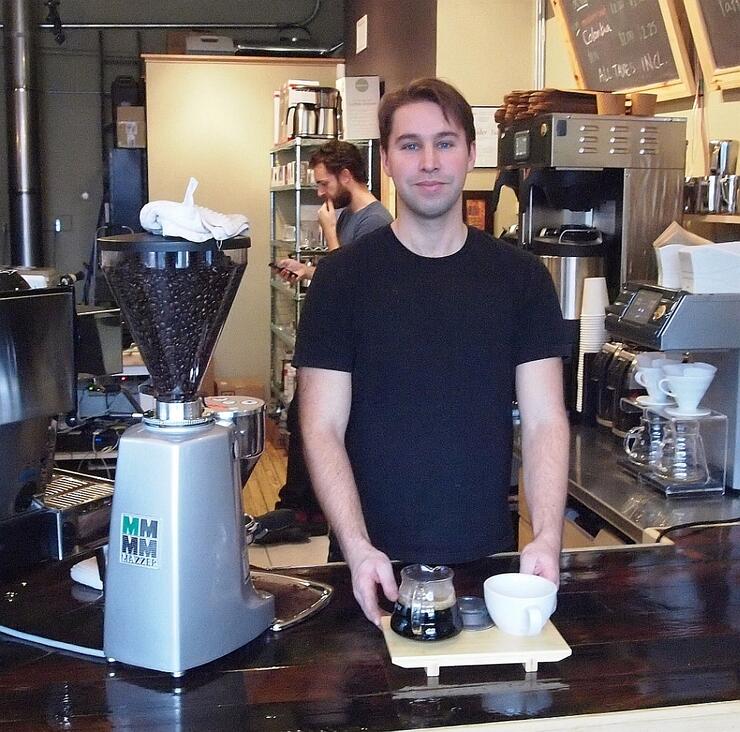 Their green beans come from an importer in Minneapolis who buys beans from farmers all over the world. The importer takes care of the major shipping and harvesting concerns so that the beans at St. Paul are in season and fresh.
"The shortest route in the process is from roasting to the coffee pot," says Cam. "There's miles of other considerations made before that process even occurs." Cam goes on to say that all coffee sold at St. Paul Roastery is "single origin" except for the espresso, which is a mix of beans from Columbia and Burundi. The dark roast is ground and brewed to order, a "pour-over" of freshly ground coffee – brewed one cup at a time rather than in a pot.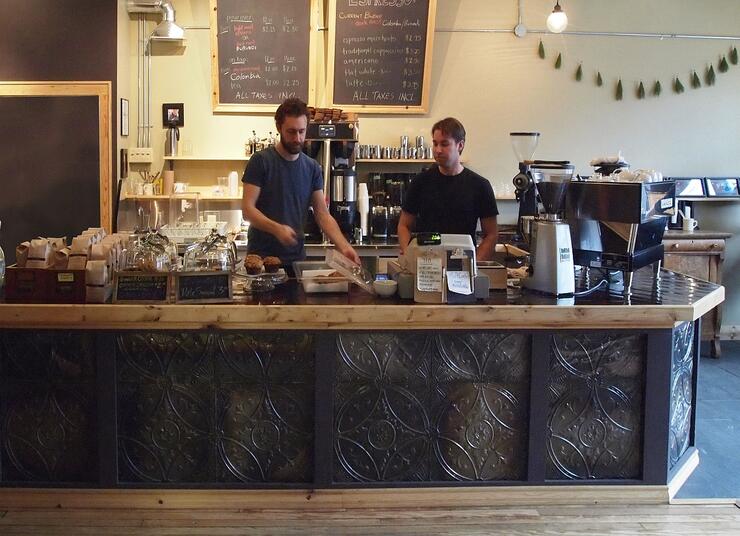 With advice from friends, they designed the shop's interior, leaving existing wood floors and stone walls exposed. Much of the natural wood is reclaimed from a neighbour's garage.
A nice touch is the little wood tray on which your coffee is served with special coffee decanters imported from Japan. There are other little touches to the space that make it unique. Cam relates how people who enter their shop feel like they have walked into a place from a more cosmopolitan city. It's part of a trend towards quality in food, drink and lifestyle that has hit Thunder Bay.