A Unique Food Event on the North Shore of Lake Superior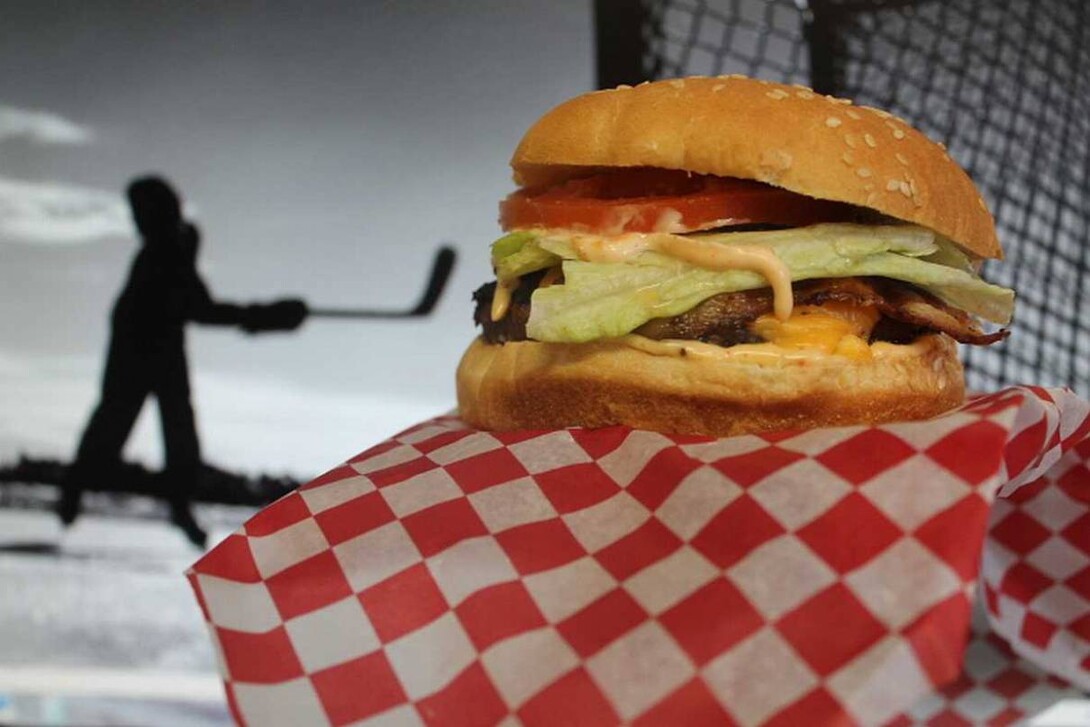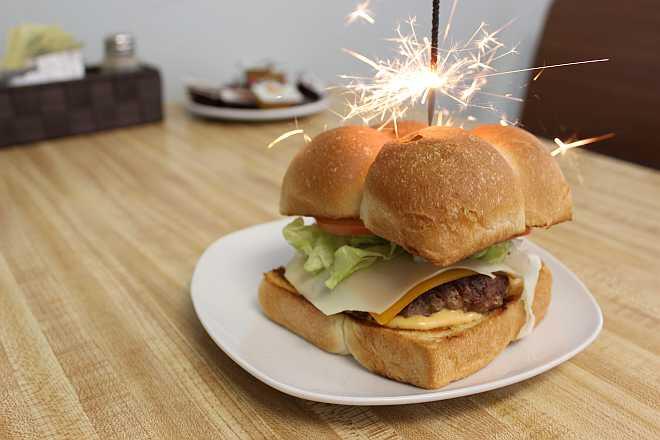 Da Bomb Burger from the Terrace Bay Bakery 
On the North Shore of Lake Superior, 200km East of Thunder Bay, the towns of Schreiber and Terrace Bay are preparing for a war. A Burger War. Let the battle begin!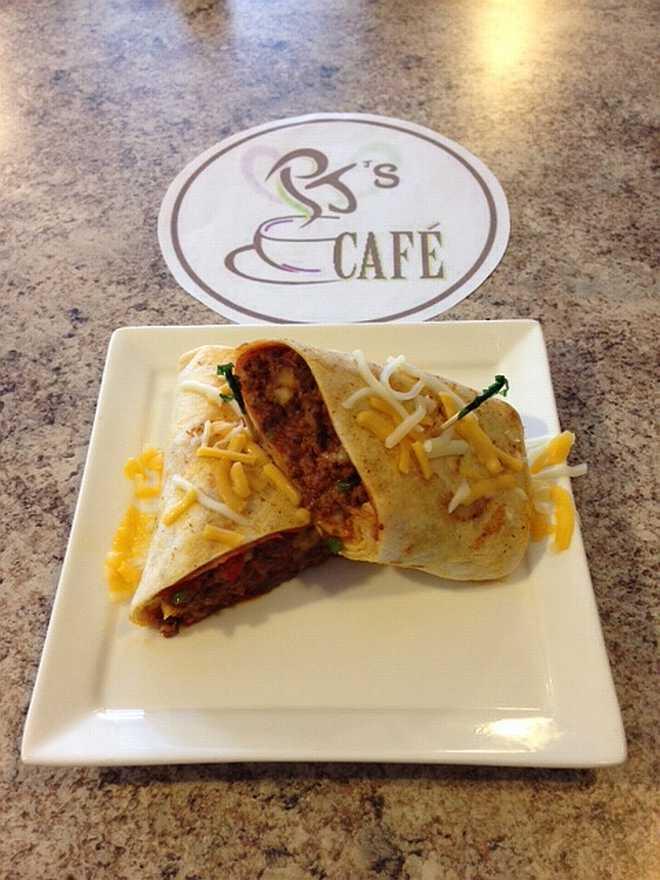 The Pizza Burger from PJs in Schreiber
The Aguasabon Chamber of Commerce has developed a new culinary event for the Terrace Bay & Schreiber region called Burger Wars. Seven restaurants have signed up to participate in the event which will include each creating their own unique burger.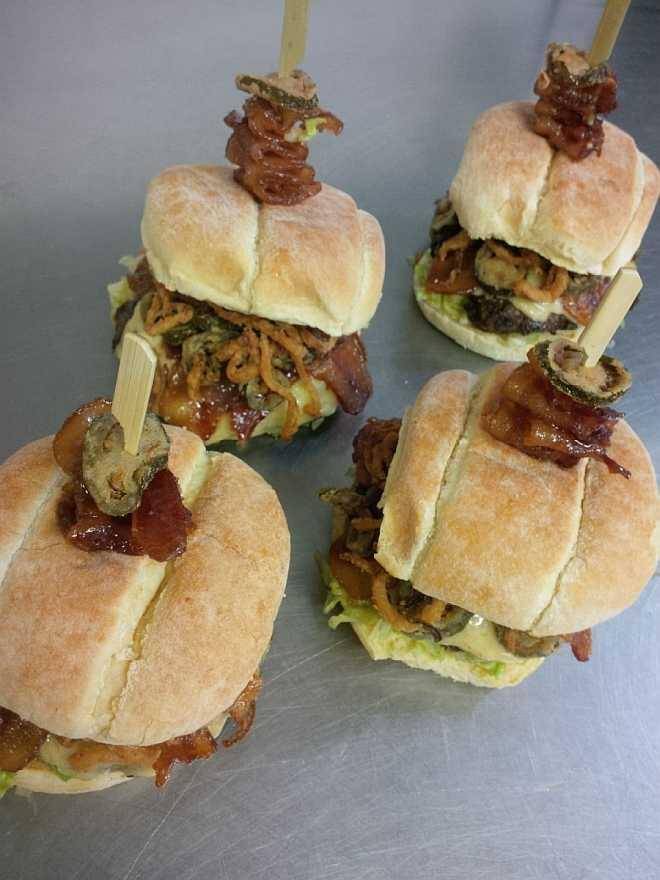 The Drifters Burger from Drifters in Terrace Bay
From February 13 – 24th, patrons will be able to visit the different restaurants and purchase their burgers. They will then rate them based on presentation, creativity, and taste. A ballot will be submitted including the receipt to verify the entry. The highest average score for a participant will be used in deciding the winner.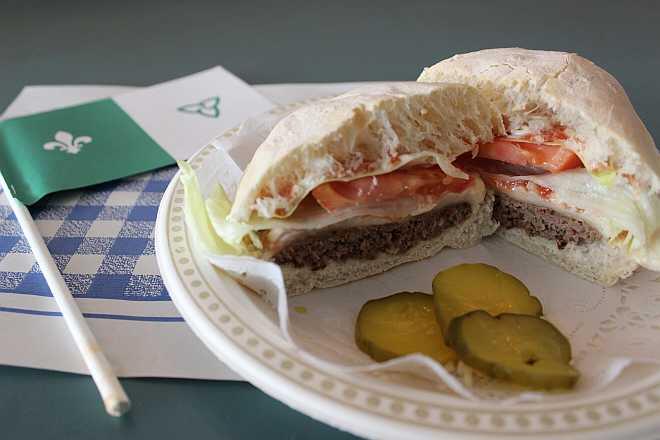 The burger from Roy's Pizza and Subs in Terrace Bay
The Burger Wars Champ will then be crowned at the February 25th Corporate Pictionary Event in Schreiber as part of their popular annual Peel Off Winter Carnival.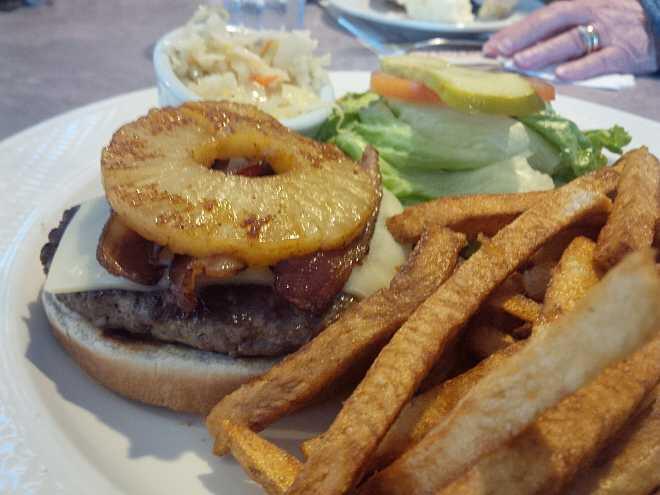 The Pineapple Express from The Voyageur (The Voy) in Schreiber
Chamber President Frank Trichilo says "The Chamber has done similar cooperative events in the past, but nothing so focused on food. Our annual Moonlight Madness event with holiday deals in November supports our retail sector and this is a natural next step in supporting our restaurants. We have seen great success by our friends in the region with examples like Savour Superior and Ribfest."
Related: Get fired up for Ribfest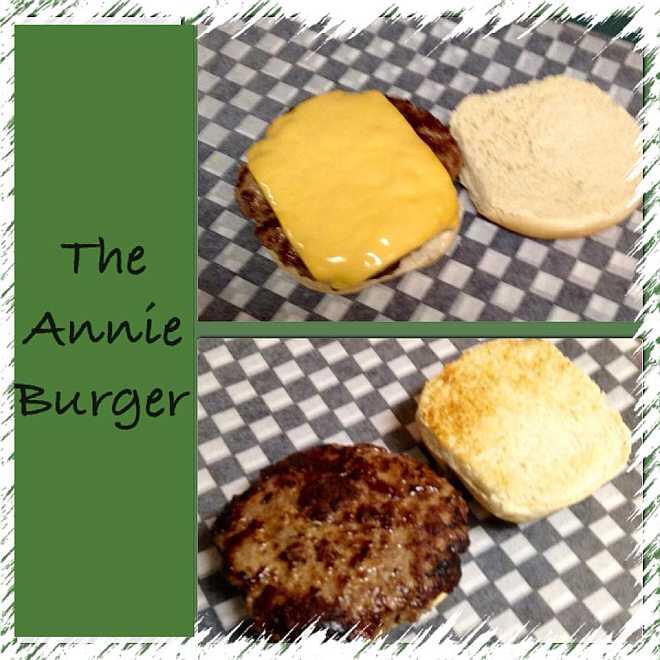 The Annie Burger from Schreiber Concessions in Schreiber
For more information on Burger Wars, visit the Aguasabon Chamber of Commerce Facebook page.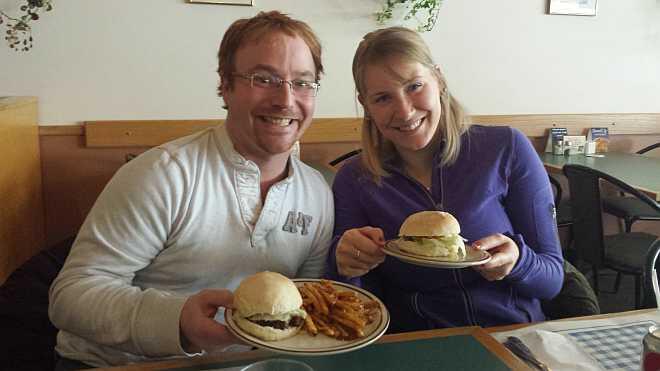 S.J. Spadoni and Allison Dennis take a bite out of Burger Wars