ATV Fishing Trips in Northern Ontario
3 places to ride, fish, and relax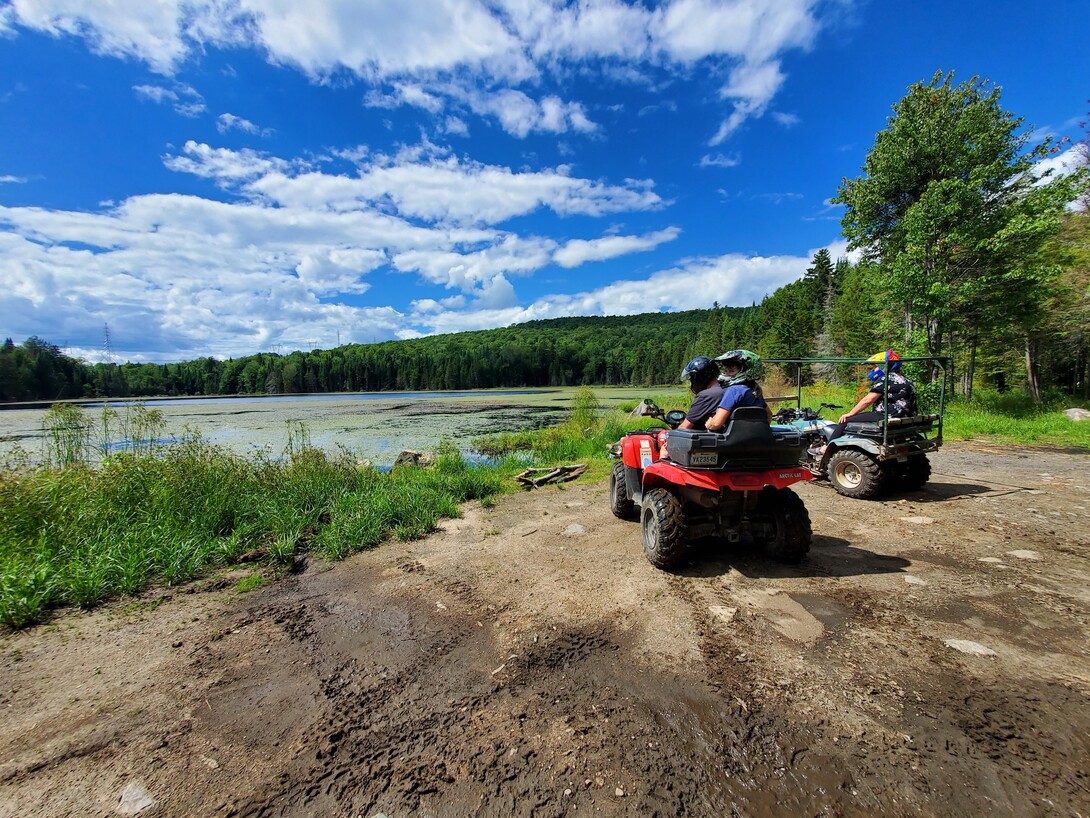 As the venerable Gord Downie of the Tragically Hip wrote, travelling across Canada is like, "Looking for a place to happen / Making stops along the way." The late great Downie loved to explore and "follow every little whiff" and truly wanted his "life to smell like this."
ATV travel is arguably the best way of travelling Ontario's north in search of your place to happen! Imagine, combining your ATV adventure with some world-class fishing—another beloved Canadian activity—and doing it all a short drive from Toronto or Ottawa.  There is something adventurous and freeing about cruising the backwoods trails on an ATV in search of quiet corners to rest your hat and cast a line for a few days.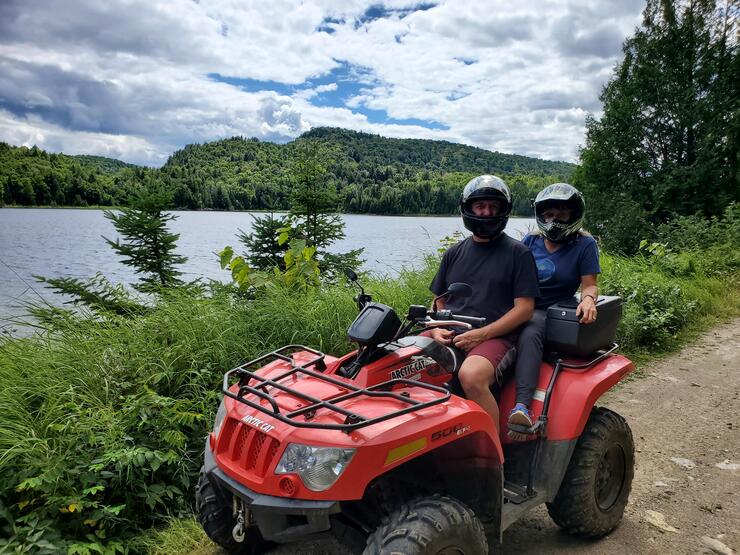 Combining the thrill of 4-wheeling with the serenity of fishing is my way of looking for a place to happen with exciting new stops along the way each time. And I just happen to know a couple of good stops that fit perfectly with this marriage made in heaven. 
Hop on your trusty 4-wheeler, grab your fishing rod, and put on some Tragically Hip. We are heading out into Ontario's north country in search of adventure and insight into what Gord was singing about. It does not get any more Canadian than this!
1. Off road and fish in uncrowded waters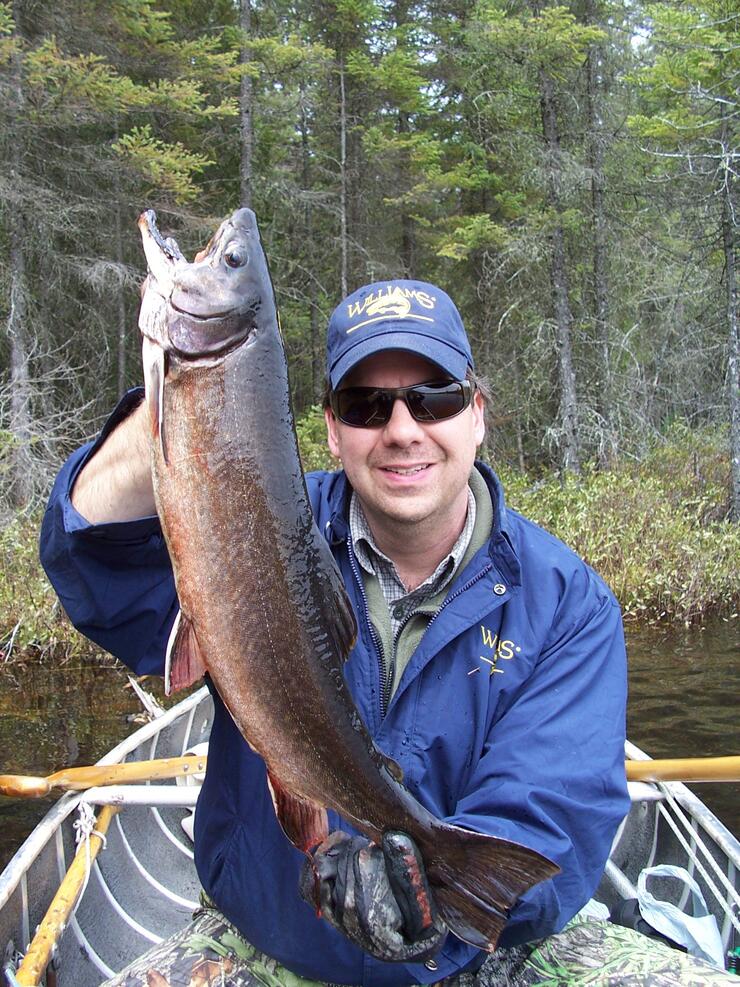 Many Ontario lodges cater to both fishing and 4-wheeling. Some even offer access to backcountry lakes on their property, sometimes just a short portage away, and, trust me, extra effort is rewarded!  Olive the Lake Lodge is a destination offering both avid anglers and avid off-roaders the chance to whet their appetite. Olive focuses heavily on hunting which makes it the perfect time to sneak off for some secret fishing action. While most clients in camp are hunting, the fishing waters remain relatively untapped and it's the perfect territory for an ATV tour. Owner Dave Smetana is a lifelong hunter and angler and knows everything there is to know about catching fish and riding 4-wheelers. For more information on Olive the Lake Lodge, located 4.5 hours north of Toronto or 7 hours from Ottawa: (705) 892-2204
2. Rent a Canadian-made ATV and explore 15 lakes
Marten River Lodge is our next stop offering a unique ATV/Fishing experience with a chance to rent both ATVs and 8-wheeled UTVs that are comfortable and easy to ride. The all-Canadian-built Argo offers riders a legendary amphibious experience in a beautiful corner of Ontario. At Marten River Lodge, the guided trail tours are designed for fun while experienced guides keep customers on trails designed for off-road use. This famous lodge is also privy to some of the best angling around with guided, back lake fishing opportunities. Anglers can travel to locations most people never get to see, including 15 available lakes to choose from and four self-guided lakes, making this stop one of the most adventurous of all. Few other lodges offer this kind of comprehensive guided fishing & ATV riding packages. Even Gord Downie himself would be proud!
ATV Rules & Regs
Before we proceed to our final stop in search of places to happen, let's review some Ontario ATV and fishing regulations for Ontario. ATVs are year-round utility and recreational vehicles, which must be:
Registered 
Carry/display a license plate
Be insured under a motor vehicle liability policy
Also, when riding on-road or off-road, the driver of an ATV must carry and produce the registration permit and proof of insurance for said ATV. Visit here for Ontario Fishing Regulations. 
3. A guided angling experience 
The final stop in our ATV Fishing adventure is Saul Outfitters and some of the best angling in the province. Lodge Owner Byron Saul is a third-generation forest worker and outfitter, like his father Ed and grandfather before him, and he continues the tradition of guiding anglers in his special corner of Ontario. Byron also encourages the use of ATVs and will point clients to off-the-beaten-path lakes that only an ATV can reach. You can return to his main property in Matachewan, where satellite TV, bedrooms, washroom, and showers are provided. For more information visit Saul Outfitters or give Byron a call at (705) 262-3851.
Safe travels on your atv fishing adventure
Whatever ATV fishing adventure you choose in our wonderful great white north I hope you enjoy it. I might just see you on trails as I have a few more stops of my own to make.