The Missing Link
A new ATV route could form a long-missing connection to the Park to Park Trail System. But where will it run?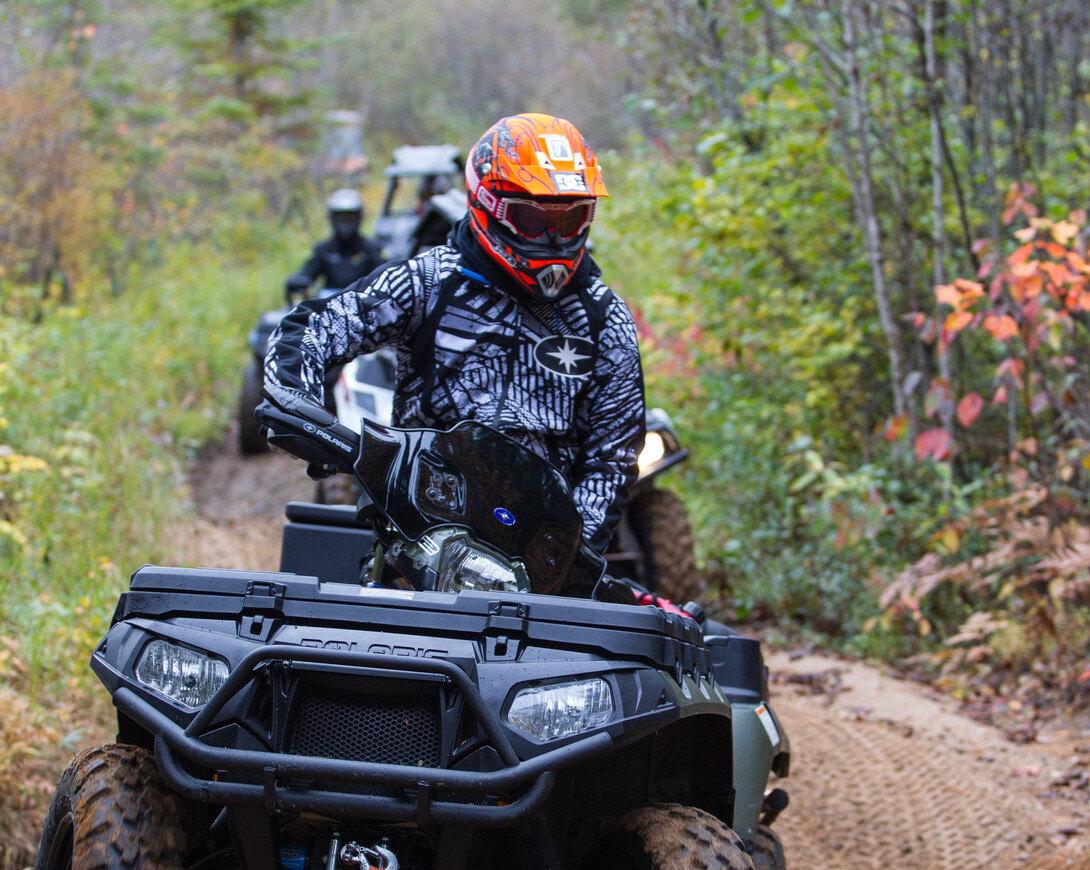 UPDATE (June 14th 2016): Instead of creating this route permitting ATVs to ride through Parry Sound, council has gone over and above and made it legal to ride any roads in town! Click here for the full story.
Parry Sound Town Council has approved a one-year pilot program that will permit an ATV route through Parry Sound. The route will connect the "missing link" on the the Park to Park Trail system. This roughly 250-km trail system runs from Killbear Park on Georgian Bay south to Parry Sound, then from the other side of Parry Sound east to Kearney and on to Algonquin Park, with a detour south to Huntsville, and a further road connection through Huntsville to Limberlost Road right to the Algonquin Park border.
A large part of the Seguin Trail is based on the railway bed of the Ottawa, Arnprior and Parry Sound Railway, built by the local lumber and railroad baron J.R. Booth (an interesting read) to haul lumber west from Algonquin Park for loading onto ships arriving at Depot Harbour (the world's deepest freshwater harbour) beginning in 1888.
One of two possible routes through town will be selected, and until that is finalized it will be difficult to identify local businesses that might benefit from the route such as restaurants, fuel, and accommodations. The proposed route can be seen here.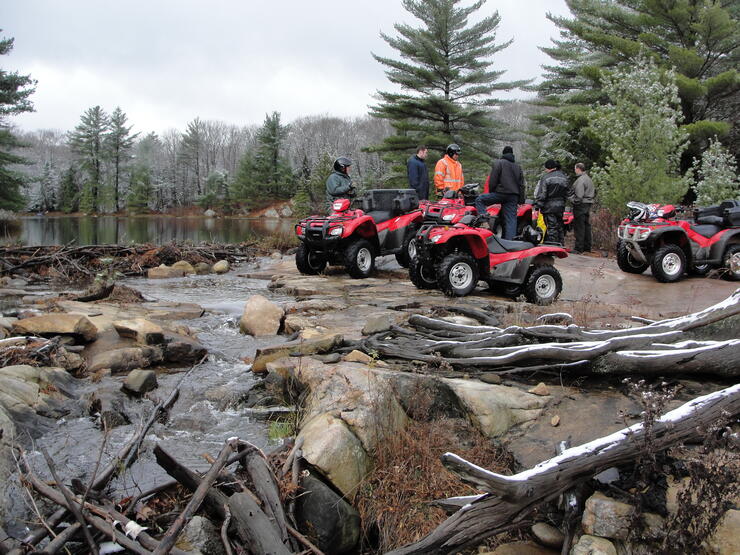 Two well-known locations will undoubtedly be accessible whichever route is selected. One is the Quality Inn south of Parry Sound, which is directly accessible from the Seguin Trail using the tunnel under Hwy. 400. A Petro Canada, a Licks, and a Tim Hortons are also close by, and directly accessible by snowmobile or ATV.
The other location that should benefit greatly from this is the Parry Sound KOA campground, which is also close and accessible to the same fuel and food stop. The Seguin trail connection passes right through this property, giving it maximum accessibility for ATVs and UTVs. The campground has cabins and cottages to rent as well as RV campsites for very reasonable prices, kid-friendly activities every weekend in season, and plenty of parking for trailers.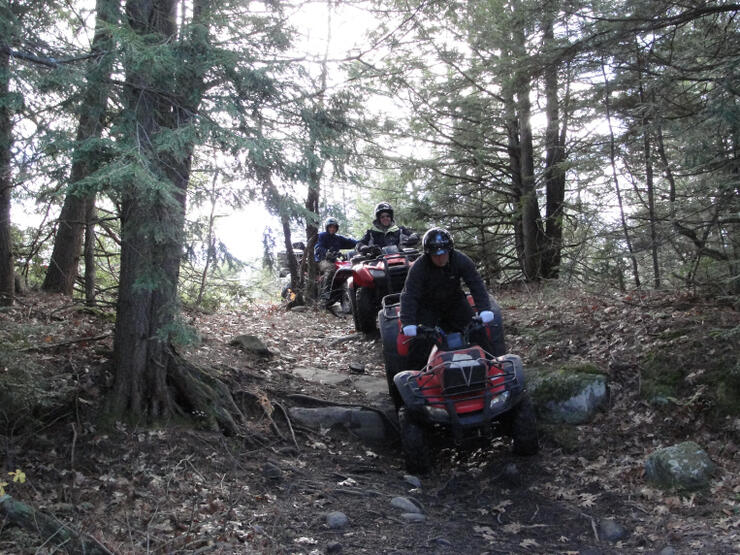 This issue has been ongoing in Parry Sound for at least five years, and while this one-year pilot is a step in the right direction, some things won't be very beneficial for Parry Sound unless the Council loosens things up a bit. Many, indeed most local businesses, accommodations, fuel and food stops will not be on either route, limiting the benefit to them, and people who live in Parry Sound will still have to trailer their bikes to a suitable departure point unless they actually live on the route chosen.
I remain hopeful that once the Council sees that there won't be hordes of ATVs in their town, and that the ones they do see will be courteous and respectful of their surroundings (much as they are in the surrounding townships), they will expand this route to allow more local access. That is what will most benefit the town of Parry Sound and ATV riders in general.