Winter ATV Riding
ATVing is a full-season affair. Here's where you can ride and who can set you up with a guided tour.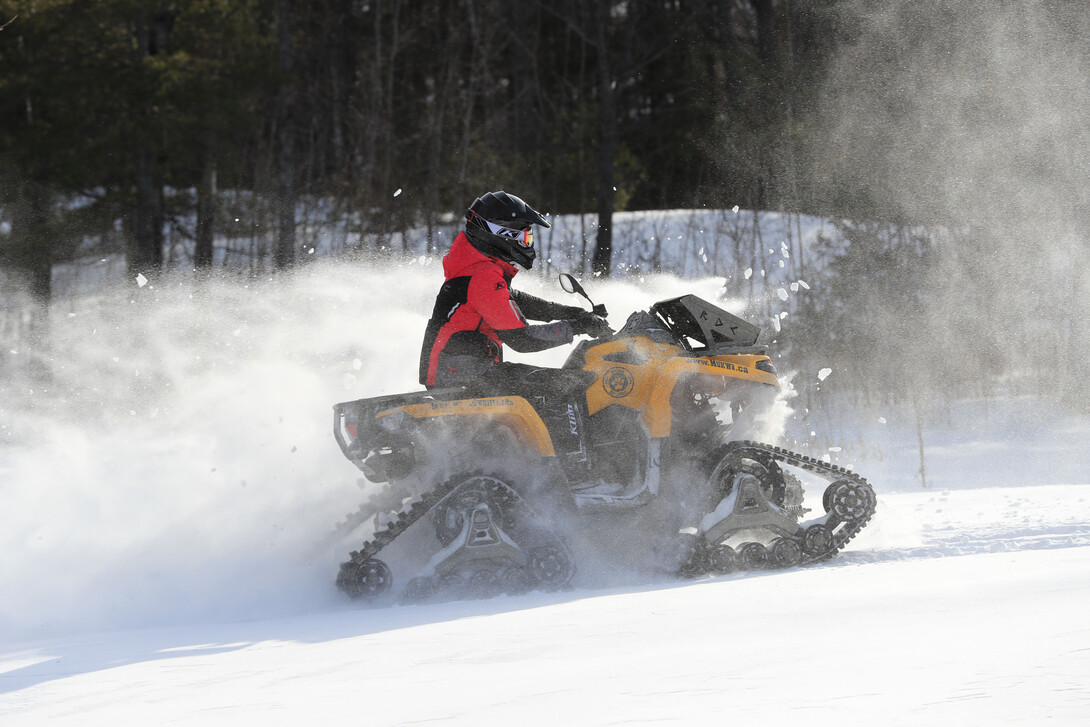 The ATV season doesn't have to end when the snow flies. Although most riders think of the sport as a summer activity, ATVs were built to be operated all year long. Aside from deep fresh snow, an ATV will get you just about anywhere you want to go in winter, and if deep snow is your thing, then a set of ATV tracks may be in your future.
As with summer riding, an ATV can get you places that nothing else will, and the sights and sounds are just as breathtaking, if not more so. Winter is a beautiful time of year, and Ontario is one of the best places on earth to enjoy it.
Frozen lakes, ice-lined rivers, and snow-covered trees are just the back drop for your trip. With the leaves off the trees there is so much more to see, and so much farther that one can gaze.
For the more adventurous, several ATV clubs in the OFATV have winter trails just for ATVs. The clubs diligently groom the trails to keep the drifts down and provide a safe and smooth ride for all manner of ATV, no tracks required.