Doing the Calabogie Boogie
One of Ontario's best-kept secrets revealed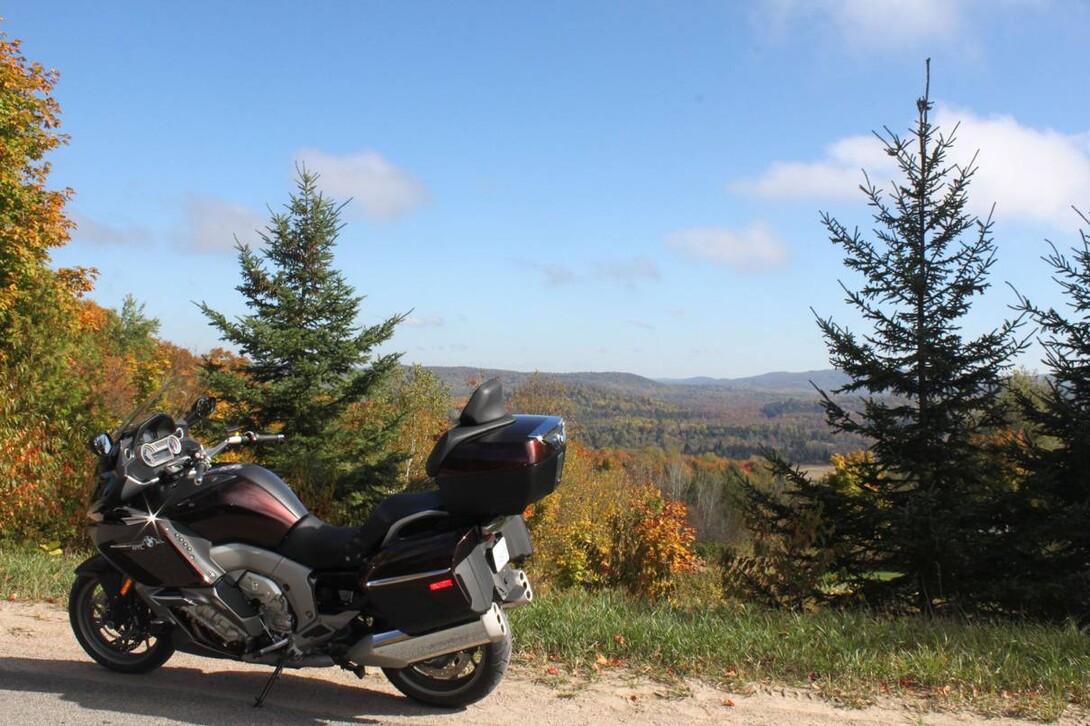 Editor's Note: Lovely and remote, Bancroft is an enchanting place to ride. It's close enough to several mid-sized cities and within easy striking distance of Toronto, yet far enough to really get away from it all. The combination of twisty roads, fabulous lakes and waterways, not to mention friendly accommodations and nearby amenities, makes this a perfect destination for riders. Add to that some Fall colours and great weather, and you've got a winning combination.
Heading north from Bancroft on Hwy 62, Eagles Nest Park Road climbs upward to a fantastic bird's eye view of the York River Valley. In the opposite direction, over the distant, maple-carpeted hills, lies the Calabogie Road, one of Ontario's best-kept secrets. About 25 km east out of town and just past McArthur's Mills, I turn north on Boulter Road, a tar-and-pea gravel surface, typical of many Ontario roads.
Winding through the Canadian Shield along creeks and rivers, I come to CR 517 and bear right. This narrow stretch of road has lots of elevation changes and curves, so pay attention. Leaving the road would be devastating.

View Larger Map
At Combermere, I go north on Hwy 62 and just past the Madawaska River, bear right onto Old Barry's Bay Road. Northbound, passing by cottages and country homes, Hopefield Road appears and I turn right, winding through the hills over to Opeongo Road (CR 66).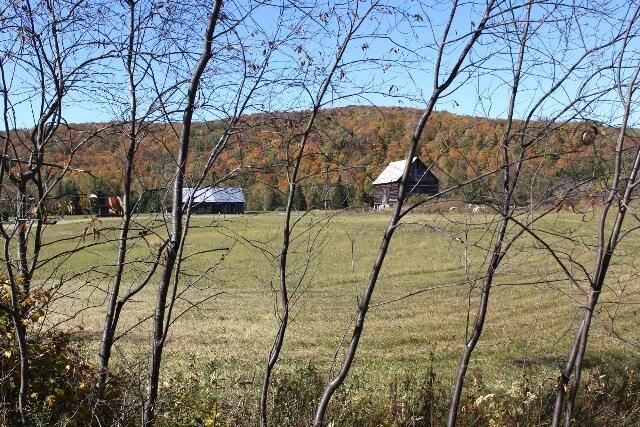 I turn left and soon a ninety-degree right puts me on Wilno Road. A steep downhill with a stop sign at the bottom brings me to Hwy 60 and on my left is the Wilno Tavern Restaurant.
For over 100 years, this Kashubian Polish restaurant has offered its fare to traveling patrons. Keeping the Polish culture alive with offerings of pierogies, cabbage rolls, sauerkraut, Polish sausages, and spiced red cabbage, I have my eyes closed in epicurean delight.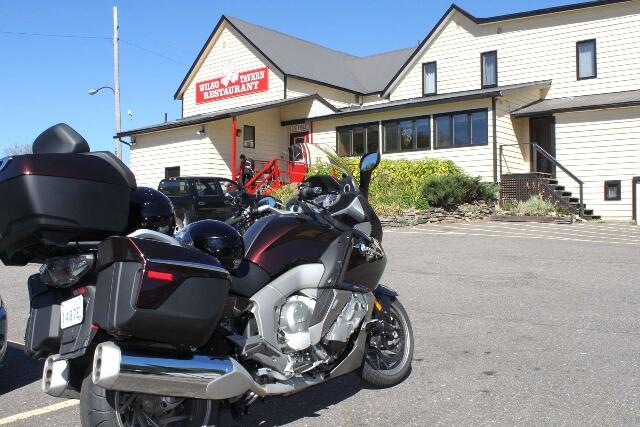 Before leaving Wilno, I visit Canada's first Polish Settlement on the hill just east of the village. Settled in the early 1800's by the Kashubian Poles, I feast my eyes on the exhilarating view of the magnificent countryside from "The Shrine Lookout". Perched on the hill, St. Mary's Church is still officiated by a Polish priest, with services conducted in their native tongue. The museum reveals 150 years of Polish-Canadian history.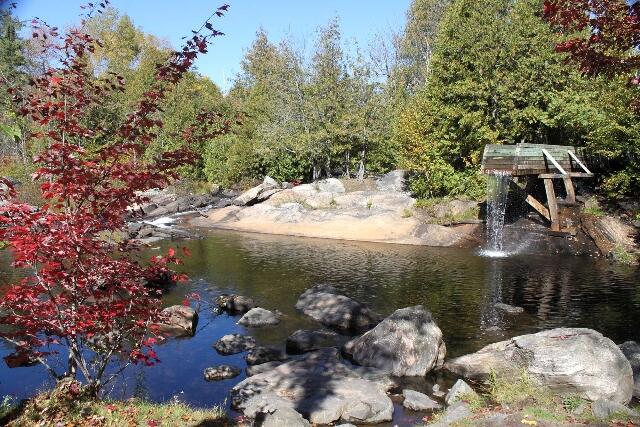 Continuing east on Hwy 60 to Killaloe, I take CR 512 to Foymount to have a look at the Pinetree Line, a Canadian Air Force station that was part of the NORAD Early Defense System during the Cold War. This was designed for protection from Russian long-distance bombers. From here the Ottawa River, nestled in the sprawling valley, presents a spectacular panorama. Just past Foymount, Opeongo Road (CR 64) takes me to Hwy 4, then south to Hwy 132. This highway passes through more rural Ontario to Renfrew, where CR 52 leads me to Burnstown and the start of the magnificent, twisty Calabogie Road. This is also where the Calabogie Peaks Resort, a four-season venue, provides upscale accommodations and fine food. A short ride out of town on Lanark Road will take me to Wilson Farm Road and the Calabogie Motorsports Park.
Follow the historic markers to the old Black Donald graphite mine, and the town of the same name, now submerged under 80 feet of headwater held back by the Mountain Chutes Dam. Established at the beginning of the 1900s, it produced high-grade graphite for over 50 years, covering both world wars. Centennial Lake now spans 8,500 acres, in some places reaching a depth of 150 feet.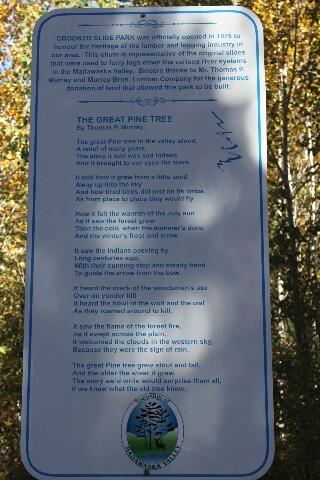 Calabogie Road changes names a few times en-route to its southern terminus at Griffith. It's great fun with its many curves, ups and downs. Be careful of wildlife. I narrowly missed three turkeys (the bird type), who graciously decided that turning back the way that they'd come from was the safest path—and just in time. To get back to where you started, take Hwy 41 south to Denbigh, then Hwy 28 back through the hills to Bancroft. Five and one half hours of riding, and a "Boogie on the Bogie" make this a first-rate day trip.