10 Ontario Motorcycle Maps and Trip Planners
When you're dreaming of the open road, nothing beats a big, beautiful map.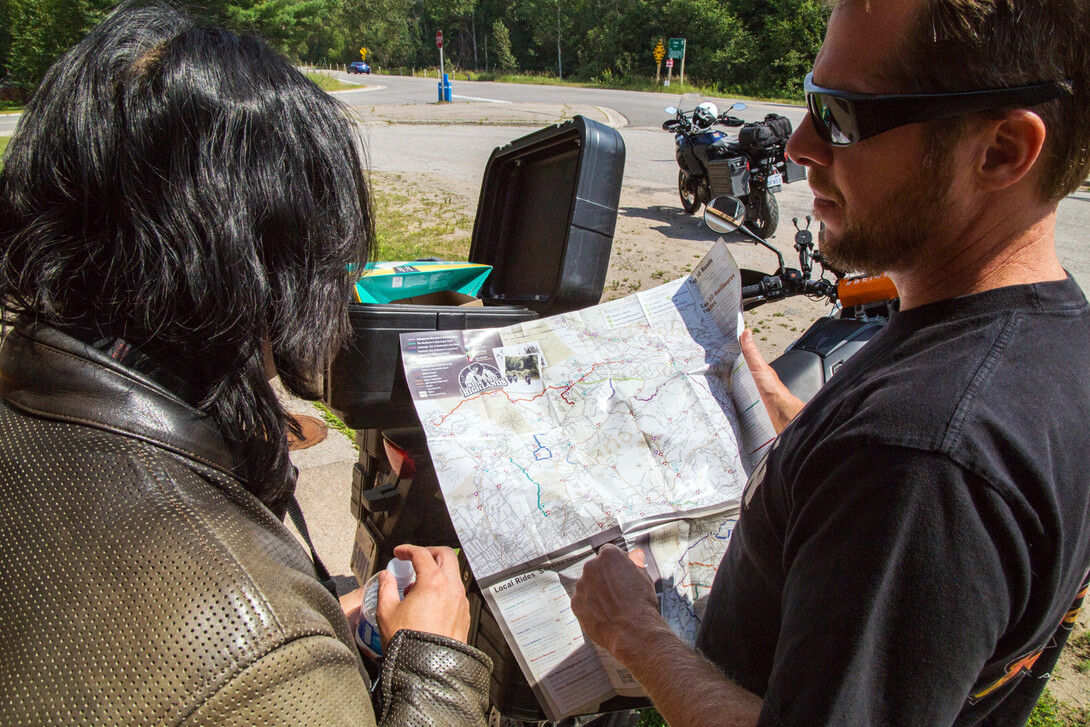 Is there anything better than sitting down at the kitchen table with a mug of chilled suds and dreaming about long road trips over a map? We love our printed maps, especially for tacking up on the wall of the garage, or basement to help us relive memories—or plan out new ones. 
And with all of the specialized mapbooks out there, it's getting easier for us to plan out routes off the beaten path (namely off the paved highways.) But in the digital era, there're plenty of great trip planning tools online now too—although none as cool as a map with all kinds of handwritten notes all over it.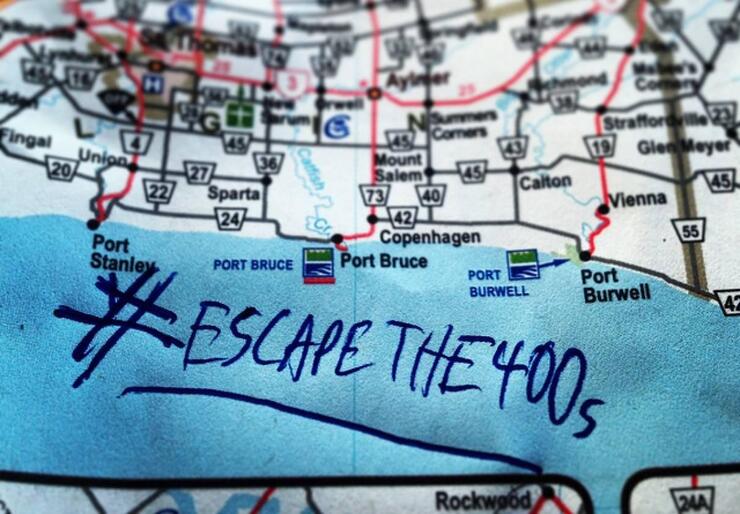 This is a roundup of all the motorcycle maps for the province of Ontario, and where you can get them—including some handy online mapping tools.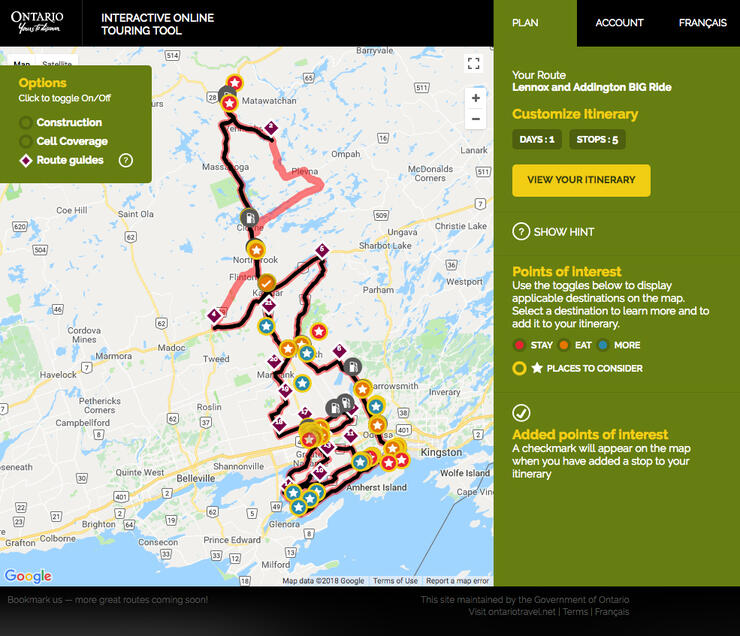 The most ambitious of the group, GoTourOntario.ca, is an online-only map and trip planning website that includes ATV, snowmobile, and RV routes, as well as motorcycles. This app allows riders to see all of the approved routes in Ontario in one spot, then plan out their trip with stops, sights, gas and food along the way. It even has a feature showing where there is and isn't cell coverage and where there's road construction underway. Finally, it can all be downloaded to your GPS or mobile phone, or sent to your email as a PDF. Sign up for an account and keep all of your plans in one spot!
Ride the Highlands offers two maps—one online, and one printed that you can order for free through their website. The website offers some amazing tools to see where the routes go, how long they are, how technical and twisty they are, and where you can stop and gas up, eat or rest. But our money is on the magnificent paper maps they produce. Perfect size for your tank bag!
Similar to Ride the Highlands, Ride Lake Superior (RLS) has both an online map, and a free printed one that can be ordered online. The online map allows you to check off all the things you'd like to get in along your ride, and the printed map includes all of the routes that fall under the RLS banner. This is Ontario's bucket list ride—so planning is required!
Ride the North's main routes are all available online at the Northeastern Ontario website, but for a free printed map of this region's motorcycle routes, click here. You can also download a PDF version of the BIG printed map, but make sure you have your reading glasses on. For a list of the rides in this region, you can also check out this page.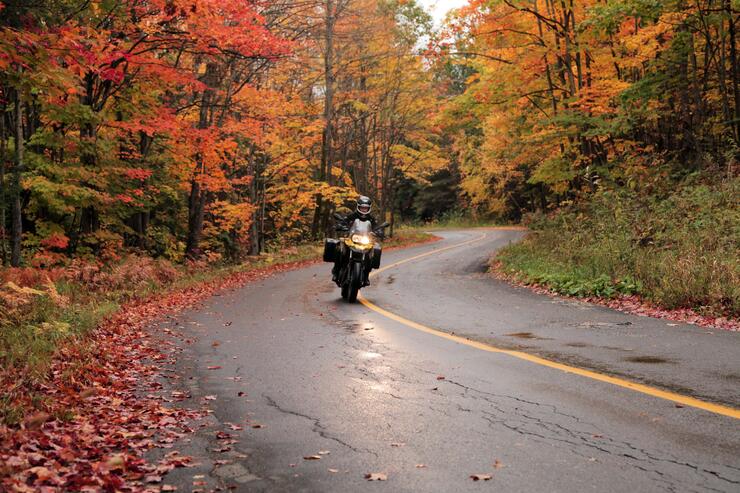 Online only, the two Ride the Edge routes are available as Google maps, which you can easily load up on your phone and use them to give you turn by turn directions into your in-helmet headset.
The physical map is out of print now, but Explore the Bruce has just recently updated the online maps for their five routes.
Home to PD13, aka Friday the 13th in Port Dover, the Cruise the Coast maps are available online as well as in printed form from one of their tourism partners. Click the link for more info.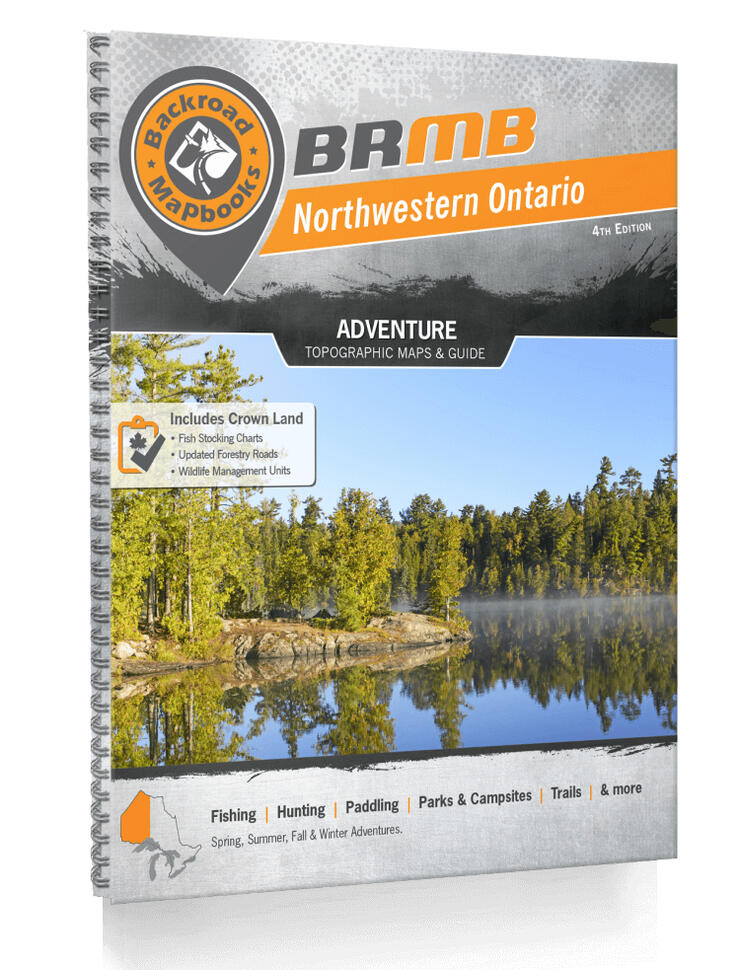 The granddaddy of undiscovered, unpaved, untravelled roads, Backroads Mapbooks is an adventure waiting to happen. If you're in the ADV set, these books will serve you incredibly well, listing all of the dirt roads, fire access roads, logging roads, unassumed roads, goat trails, cattle paths and ways through the forests, fields and swamps. Don't head off into the wilderness without one. The link above takes you right to the maps for Ontario, and they've split them into sub-regions. Of course, we're partial to Northern Ontario ourselves, but this will help you getting into the right kind of trouble no matter where you ride.
Unfortunately available only in French for the time being, the Aventure Nord ADV Motorcycle Maps showcase riding off-highway in the remote wilderness of Northeastern Ontario. Centered around five bilingual communities, you'll find when you're up there that even if you get lost, everyone rides something—and are more than happy to help.
Available at travel centres around the province, the official 2020-2021 Ontario road map is the most up-to-date and complete record of all the roads in the province, and a favourite of planners all over the world. Discover parks, towns, and roads you never even knew were there. Definitely, something to frame in the garage, next to your bike and gear. Order one here or have a look online here.
Know of any other printed or digital motorcycle maps of Ontario? Drop us a line and we'll add it to the list!