Top Ten Ontario Motorcycle Routes for 2013
We present the best places to get some serious wind therapy this season
Updated for the 2013 riding season is Ontario Tourism's Top Ten Motorcycle Routes in Ontario. This year's list has been totally revamped based on all the new roads we explored in 2012 as part of the Ultimate Northern Ontario Road Trip.
Here's our round-up of the most scenic, twisty and fun routes in the province.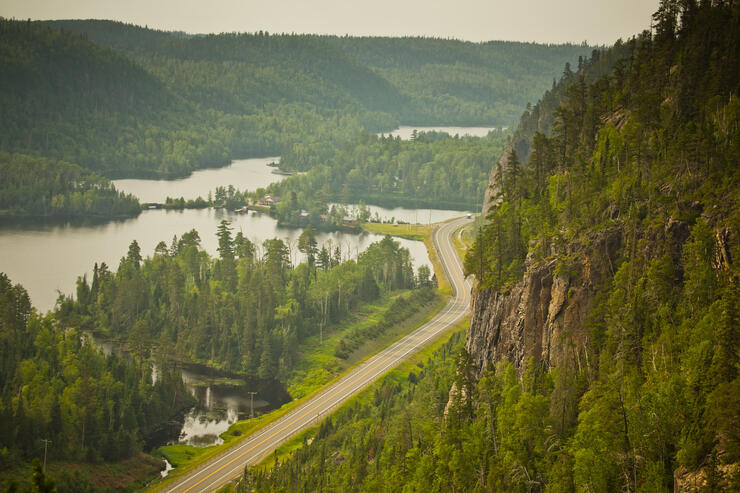 Back for a second year is Highway 11 from Nipigon to Cochrane (or vice versa.) First off: know that this is nearly as far north as you can go on paved roads. Add in the stunning cliff-enclosed 160km (100 miles) of two-lane blacktop between Nipigon and Geraldton, which include the world-beating Pijitiwabik Pallisades, and you've got the makings of an epic ride.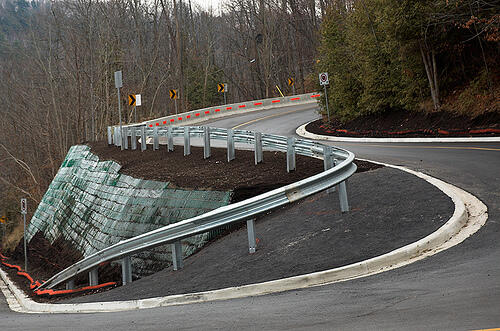 Easily the shortest route on the list, this one makes it mainly by virtue of its popularity and proximity to the Big Smoke (AKA Toronto). Best suited for a day trip, the road includes some great twist and turns, over hill and dale, and one thrilling hairpin. Riders in the know will take Mississauga Road north for an extra thrill.
Rolling farmlands, dozens of waterfalls, great food and even greater accommodations, Grey-Bruce is a little slice of heaven just 3 hours northwest of Toronto. Roads that hug the shores of Lake Huron and Georgian Bay, mixed with quiet rural scenes make for the perfect weekend riding destination.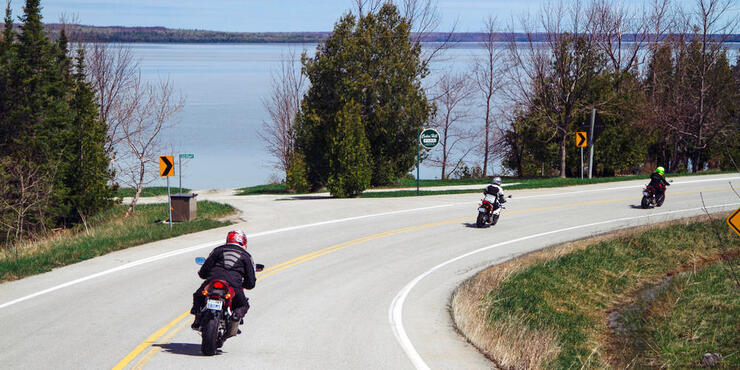 This 800km (500 miles) loop around Georgian Bay reveals more of Ontario's incredibly diverse riding – from the pale blue waters of Killarney, to the quiet hamlets of Manitoulin Island, to a big water crossing on the Chi-Cheemaun ferry (where motorcyclists always come first) — and makes for a perfect four-day Ontario primer.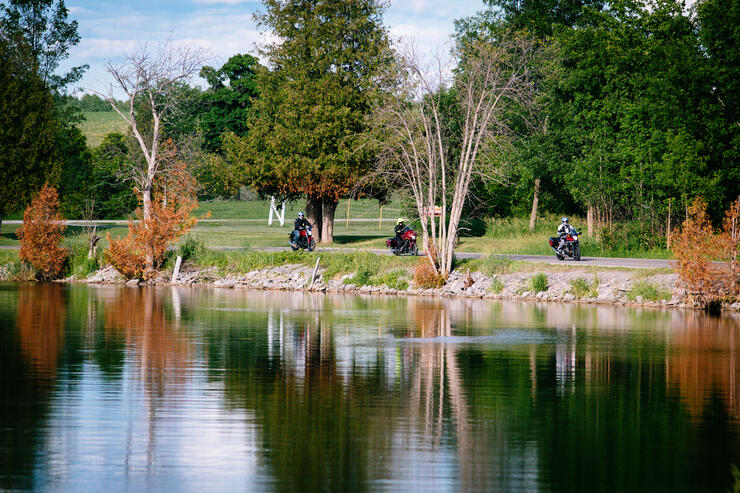 Two hours northeast of Toronto are some of the best loved roads in province – Buckhorn Road, Dyno Road, Rice Lake Drive: the list could go on and on. Any visitor should make a point of checking out the massive Peterborough Lift Lock, eating at Muddy's Pit BBQ, and riding the Buckhorn Road — at the posted speed limit, of course.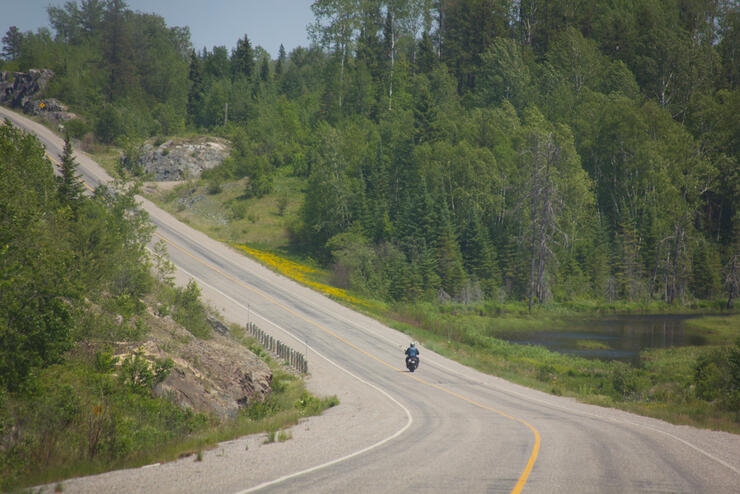 This mammoth 1350km (830 miles) tour starts in North Bay and takes in the wilds of Northeastern Ontario. See Ganuk the polar bear in Cochrane, ride stunning Highway 144, visit historic Mattawa and take a side trip to Elk Lake through the fields of the Little Clay Belt.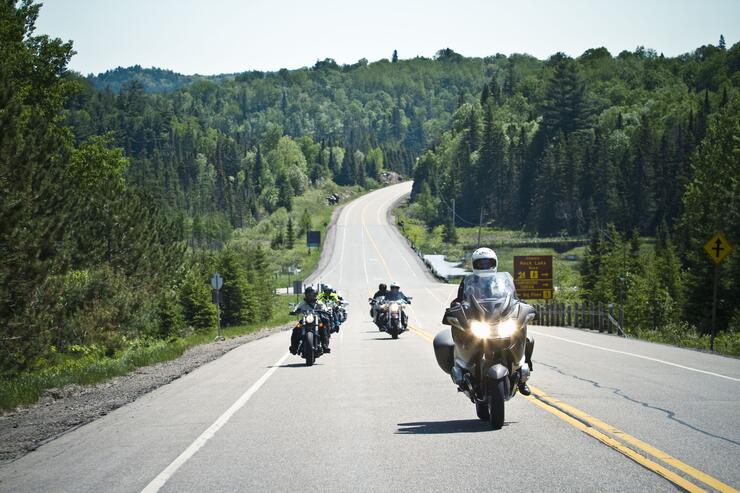 Known far and wide for its quiet country roads that seem built for motorcycling, the Ottawa Valley is easy riding from New York, Vermont or Quebec. Check out Calabogie Road, the Opeongo Line and Barry's Bay backroads for some of the twistiest roads around. Oh, and anyone visiting must stop for dinner at the Wilno Tavern. Trust us.
In motorcycling, there are all kinds of rides: day trips, big tours, short jaunts, road trips and more. And then there are epic bucket list rides. This is one of those. On par with world-class riding like Highway 1 in California, Lake Superior boasts the kind of scenery that makes you think you're on another planet.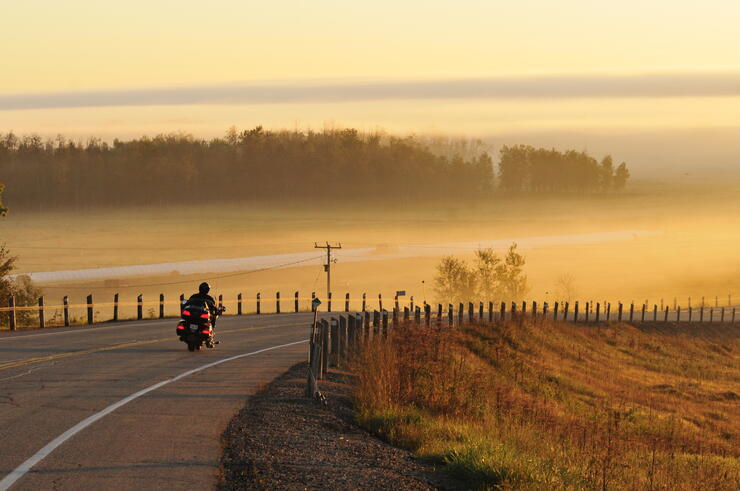 Riding through two provinces, three cultures and around one big lake is the theme of this trip. Riders get the best of both worlds, with wide open Northeastern Ontario highways, and the rolling hills of Quebec's Highway 101.
Every single inch of pavement on this ride is incredible. Every. Single. Inch. Starting in the Soo (or Sault Ste. Marie as the tourists call it) ride east on the Trans-Canada to Thessalon and head north on Highway 129 (Ontario's Tail of the Dragon) then take a left at Highway 556, and another left at Wawa where you'll ride the most scenic highway in the province. 'Nuff said.