3 Northeastern Ontario Motorcycle Routes That Made Ontario's Top 10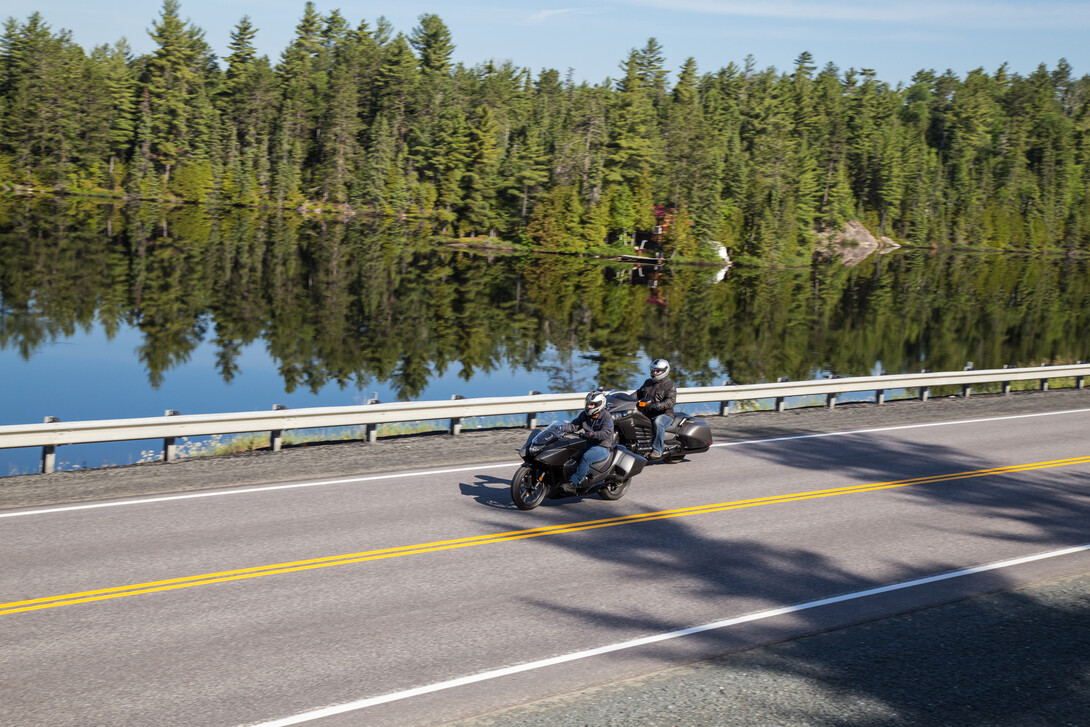 A few years ago, Ontario Tourism released the Top Ten Motorcycle Routes in Ontario. As they described, these are some of the most scenic, twisty and fun routes in the province. We're elated to have 3 Northeastern Ontario Motorcycle Tours on the roster! 
We join Destination Ontario in recommending these Northeastern Ontario routes: 
The Georgian Bay Coastal Route came in at #7 on the Top 10 List. The 800km (500 mile) route takes a long weekend to complete, and will expose you to some of Ontario's most iconic scenery - the windswept pines, crystal blue waters and granite rockfaces of Georgian Bay.
We recommend a visit the village of Killarney, to see the reflective blue waters and enjoy Herbert's world famous fish & chips. We also recommend crossing over to Manitoulin Island for a relaxing change of pace. Get there by swing bridge, and MS Chi-cheemaun ferry (motorcylists always board first!). 
The Great Legends Circle Tour came in at #5 on the Top 10 List. This is a tour of mammoth proportions; 1350 km (830 miles) of the most diverse scenery and unique attractions in Northeastern Ontario. We recommend 5-7 days to see it all - and there's a lot to see! 
Learn about the natural world at Science North/ Dynamic Earth in Sudbury, the haunted islands of Lake Nipissing on the Chief Commanda II in North Bay, and get up close and personal with moose, bison, and deer at Ceader Meadows in Timmins. Oh, and don't forget to visit Ganuk at the Cochrane Polar Bear Habitat! 
The Lake Temiskaming Circle Tour is #2 on the Top 10 List, and it's a little slice of heaven. The tour is 440km (270 miles) long, and will take 2 or 3 days to complete.
Expect 3 cultures, 2 provinces and one very memorable ride around Lake Temiskaming. Northeastern Ontario's wide open highways are nicely complemented by the curvier rolling hills of Quebec Highway 101. We recommend doubling this tour as a culinary escapade; there are several restaurants, bakeries and poutine-eries along the way. 
More Information
Complete list of routes in Northeastern Ontario: Ride the North
Complete list of routes in the province: Routes.OntarioRides.ca.
Complete list of events: Events.OntarioRides.ca.

Ontario's Motorcycle Trip Planner, with downloadable trip files for your GPS: www.GoTourOntario.ca
Happy touring!