5 Reasons To Love The Lake Temiskaming Tour
From bison burgers to french cheese and gourmet frybread, here's everything you need to taste in Temiskaming Shores.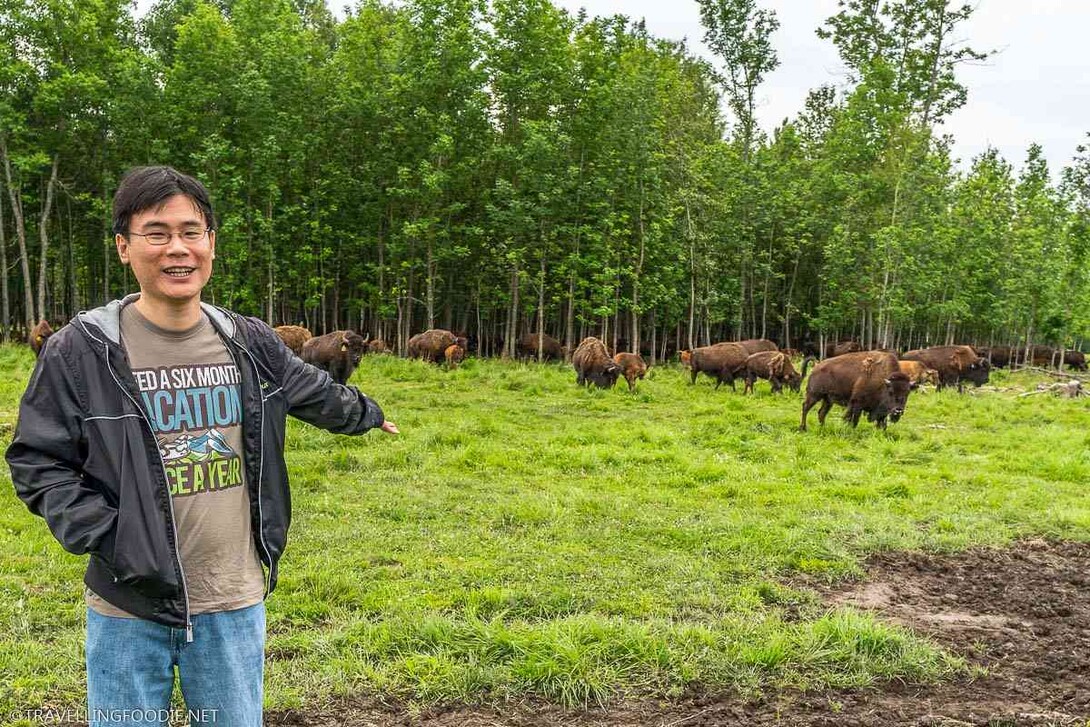 For many people in Southern Ontario the North can be quite an enigma. I wasn't sure what to expect when I got up there. But that all changed when I did the Lake Temiskaming Tour.
I had such a blast exploring the region and enjoying its natural landscapes, rich history, unique experiences and culinary offerings. The Lake Temiskaming Tour is a very eye-opening tour and a must-do for your next Ontario road trip.
Here are 5 reasons why you'll love it!
it's An awesome way to explore Northeastern Ontario!
Northeastern Ontario is a big region so it can be hard to decide where to start. The Lake Temiskaming Tour has something for everyone, from history and nature to culinary and culture. This scenic adventure allows you to venture into 14 different quaint communities all around Lake Temiskaming - from mining towns like Cobalt to rural farming communities in Temiskaming Shores.
From Toronto, your starting point will be North Bay. And from Ottawa and Montreal, it will be Mattawa.
there's A road trip itinerary all ready for you
It usually takes a lot of time to research and decide what to do when you travel. The Lake Temiskaming Tour has taken care of that for you.
Grab the Lake Temiskaming Tour Passport and you'll see everything all mapped out. This handy guide gives you the list of sites, attractions, events and local producers and restaurants to visit for each community. This makes planning so much easier as you can pick and choose based on your interests and schedule.
Do some or do them all, it's all up to you! It's all nicely laid out in a passport format and all that's missing is for you to put a "stamp" on it.
visit Two provinces in one tour
As a cross-border tourism initiative between Quebec and Ontario, the Lake Temiskaming Tour is one of the best ways to explore both provinces in one trip (and perhaps the only tour that does this!).
And despite sharing the same lake, you'll enjoy the contrast in landscapes, experiences, cultures and foods between the provinces as you venture across borders, even getting to try different cheesemakers in both provinces.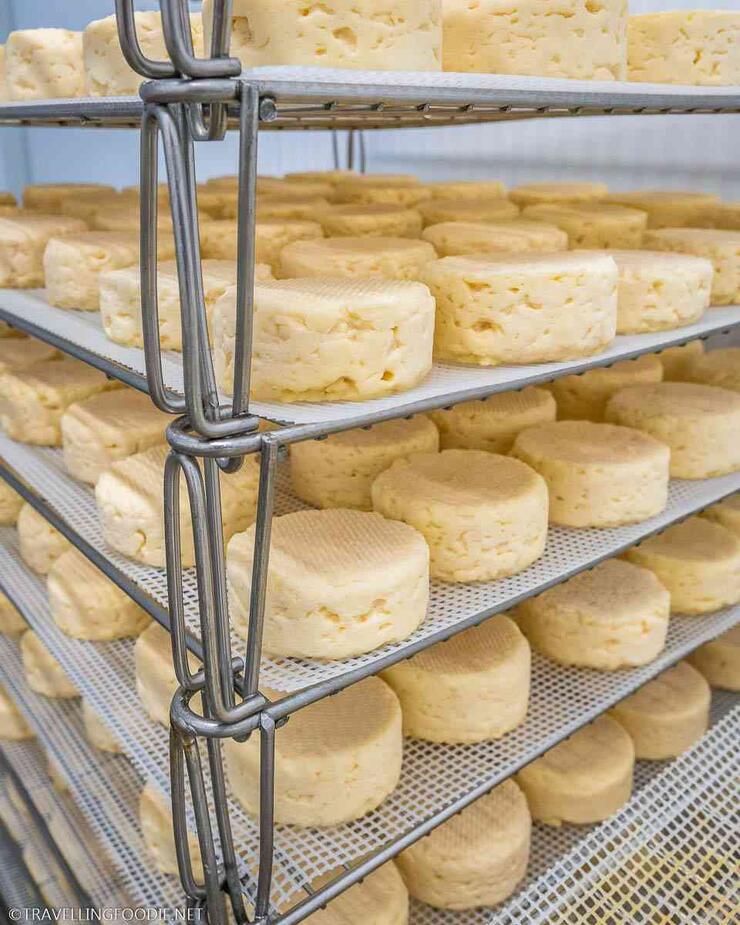 experience Algonquin culture and cuisine
One of the best things about the Lake Temiskaming Tour is you'll also be exposed to Indigenous culture on top of Francophone and Anglophone cultures. This is because of the rich Algonquin heritage around the Lake Temiskaming region.
You can try Indigenous food in different parts of the tour. In Haileybury, L'Autochtone specializes in the unique blend of the three cultures in this tour. You'll want to try their Roast Garlic Frybread with black truffle tarragon butter to taste one of the most popular Indigenous foods, Bannock/Fry Bread.
Or learn about Algonquin history and culture at the Obadjiwan–Fort Témiscamingue National Historic Site in Quebec, where the First Nations lived for over 6,500 years. It became the first French trading post in 1720 in the fight against the English to monopolize the fur trade.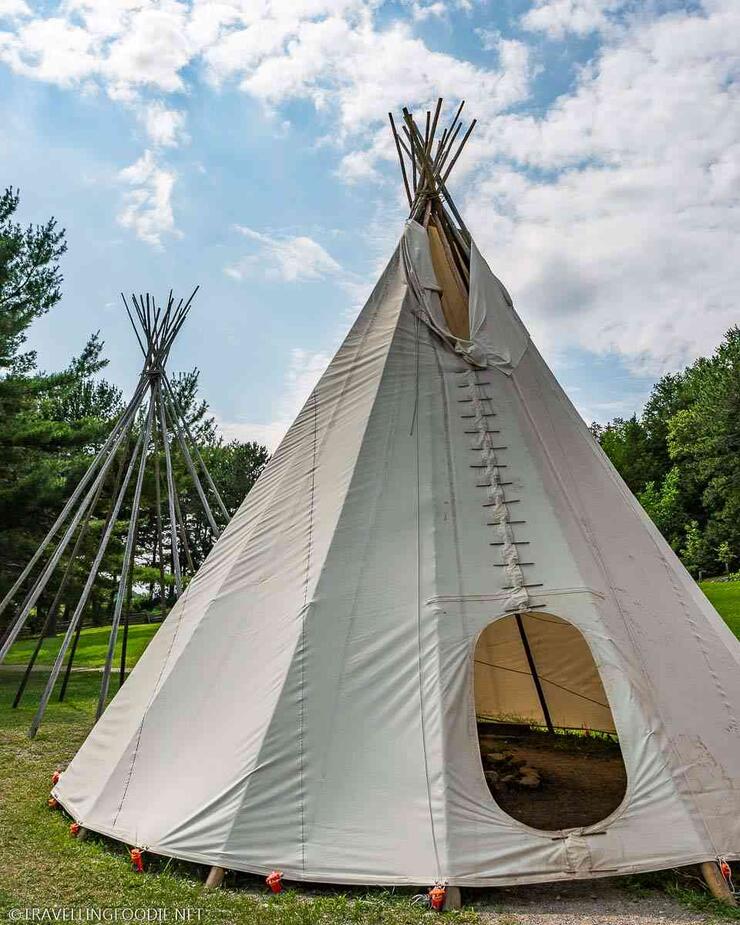 Enjoy unique farm-to-table experiences
With the area's agricultural charms, agritourism is a big aspect of the Lake Temiskaming Tour. You'll get to do some unique first hand experiences of rural life as you visit farms, ranches, cheese factories and more.
Most restaurants and local food and drink purveyors specifically use local produce from the region. So it's nice to be able to tour and experience the farm and then get to eat dishes that use their produce in restaurants after. A true farm-to-table experience!
Have you ever been on a bison ranch? One of the unique experiences in the Lake Temiskaming Tour is doing a ranch tour at Bison du Nord, one of oldest bison ranches in Canada and the largest in eastern Canada. You'll be riding on a farm wagon and exploring the vast 640-acre ranch to see their 300 bison and learning how they're raised sustainably and 100% grass-fed. And throughout the tour, you'll find their bison meat served in restaurants like bison tenderloin at Zante's Bar & Grill or the bison and beef burger at White Owl Bistro.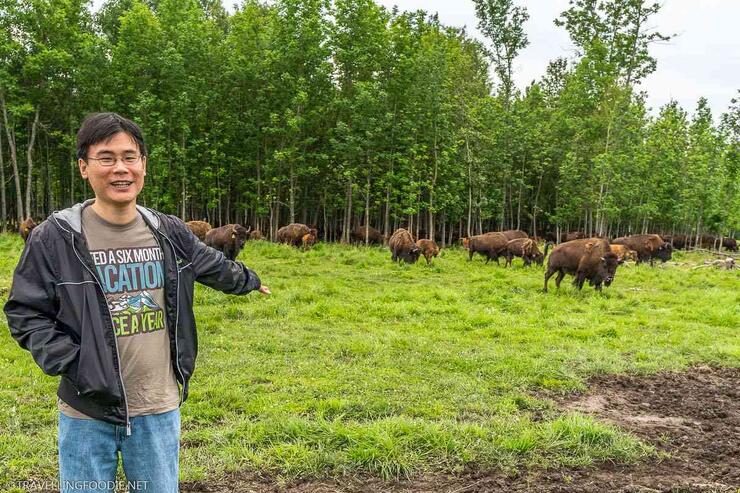 Or how about visiting some of Canada's best cheesemakers like Thornloe Cheese in Ontario and le Fromage au Village in Quebec. Aside from being able to try their delicious cheeses on-site, restaurants all over the region makes use of their cheeses as well like Thornloe's cheddar cheese on the Mexican cheeseburger at Whiskeyjack's Beer Company, or le Fromage au Village's fleurs d'ail cheese shaved on fresh summer salad at Zante's Bar & Grill.
Have I made you drool yet?
There is so much to love about the Lake Temiskaming Tour, and I hope I've helped convince you why this tour is a must on your Ontario bucket-list! Get packing!