Eat and Drink Your Way Through Northeastern Ontario
Award-winning vodka, classic poutine, and seafood await!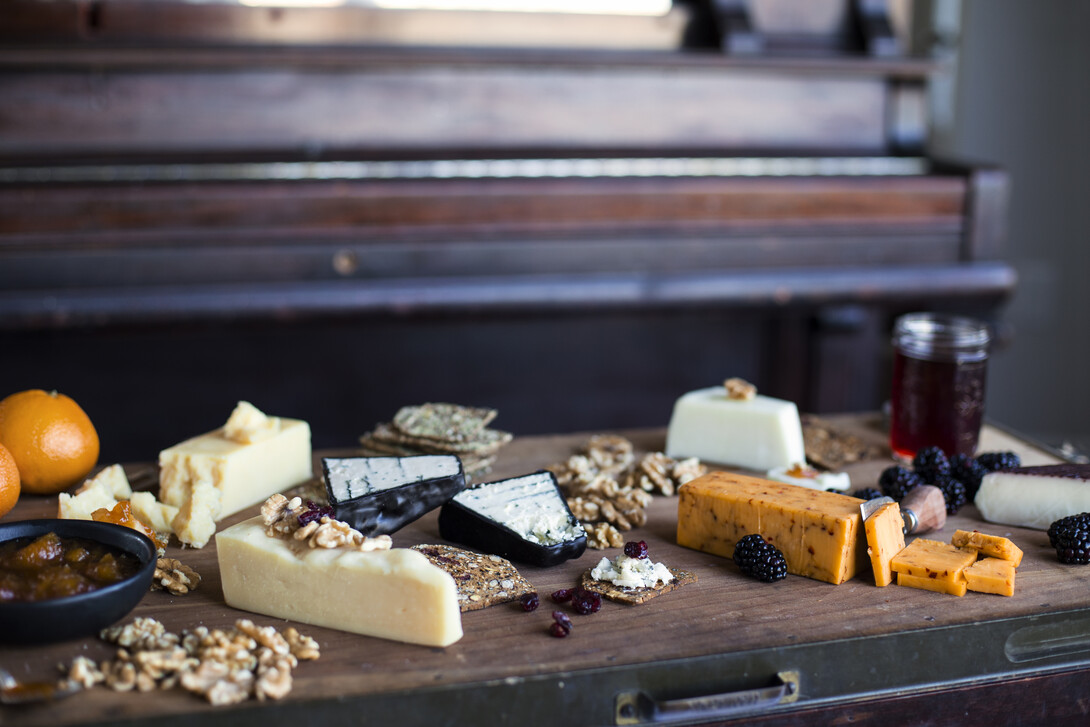 Ontario food reflects the province's many blended cultures and innovations in cuisine over the decades. With a varied selection of offerings that cater to vegan, vegetarian, and gluten-free palates, there's a hidden gem for every foodie just waiting to be discovered in Ontario.
Discover the booming and bustling Northeastern Ontario food scene bite by bite. 
Indulge in Vegan Food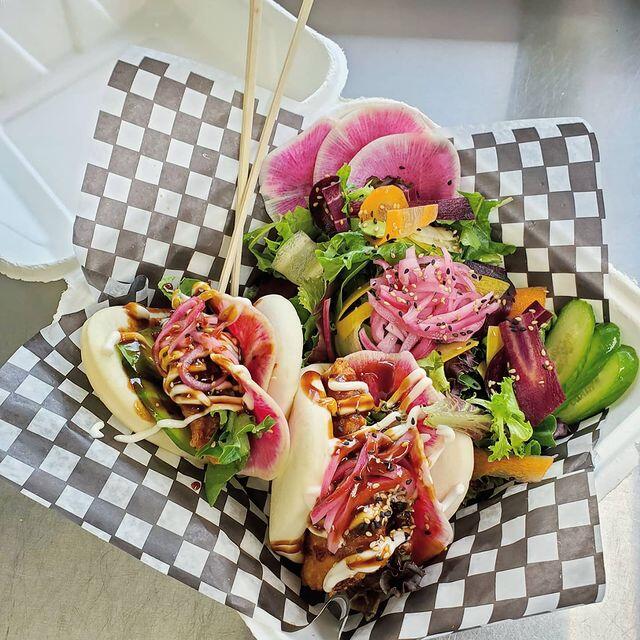 If you're looking for vegan food in Ontario, the Northeast is the place to be. Be sure to make a stop in North Bay, an ideal destination for vegan, sustainable, and farm-to-table food options. The food scene in North Bay is renowned for catering to nearly every palate and providing tasty, locally sourced options that suit any dietary lifestyle or restriction.
Miso & Shiso is a food truck serving dynamic and delicious plant-based Japanese food. It stays parked outside of Gateway City Brewery, so you can indulge in a delicious glass of local craft beer while you enjoy Shiitake Fries or a Kimchi Dog.
Both vegans and vegetarians can indulge in Sudbury's beer and cheese scene by making a stop at La Fromagerie on Elgin Street. With vegan, vegetarian, keto-friendly, and gluten-free meals and appetizers available, La Fromagerie is a hotspot for tasting local flavor without having limited options. They also feature rotating taps from 46 North Brewing Corp, a local craft beer brewery.
Chase Ontario Food Trucks Around the Northeast
Food truck fare is a favorite in Ontario. And the northeast is no exception. In fact, if you're into food on the move, we'd suggest planning a road trip through Northeastern Ontario that incorporates some of these mobile meal destinations.
If you want your food served from a truck but aren't too keen on tracking one down, head straight to The Lunch Truck at 11 May Street in New Liskeard. Specialising in burgers, fries, and other American menu items, The Lunch Truck offers visitors delectable comfort food throughout the summer months. Oh, and did we mention they serve poutine?
In Timmins, The Outlaw Food Truck rolls around town serving up scratch made meals with locally sourced ingredients. The mobile arm of perennially popular restaurant and bakery Radical Gardens, Outlaw Food Truck follows its brick-and-mortar brother's approach of changing its menu on a weekly basis. So you'll have to drop by to find out what's on offer. 
Potato Headz North Bay is a northern Ontario favourite. Serving up warm, hearty Canadian food that is guaranteed to hit the spot. With vegetarian-friendly options and there famous potato tornado, this truck makes it a perfect place for everyone to enjoy.
After chasing food trucks around the province, tuck yourself into Terrace Suites, an affordable lakefront hotel nestled comfortably in Callander. Enjoy the property's ice fishing and golf, or simply rest your feet by the fireplace and digest all the yummy goodness of the day.
Take a Seafood Tour of Timmins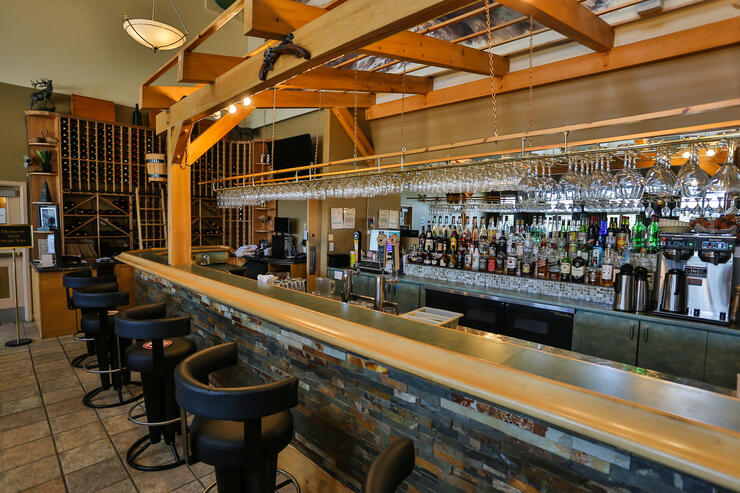 Located right on the Mattagami River, Timmins is a seafood destination for foodies from all over. Fishbowl once started as a tiny fish and chips shop and is now one of the most remarkable seafood destinations in Northeastern Ontario. Every seafood option on their menu is responsibly sourced from sustainable fisheries, making for a meal you can enjoy and feel great about eating.
Check out Siva's Family Restaurant on Riverside Drive in Timmins to tickle your seafood fancy and satisfy vegetarians in your party as well. A staple in Timmins for nearly thirty years, Siva's delivers fresh, local flavor and a feel for the community. 
After eating to your heart's content, treat yourself to a night at Cedar Meadows Resort and Spa. Situated on 175 pristine acres right in Timmins, Cedar Meadows is great for a weekend away or a long-term retreat. It's the perfect way to end a long day of wining and dining around Timmins with an on-site spa, Nordic bath, and a rustic, locally-inspired restaurant.
Taste Authentic Canadian Poutine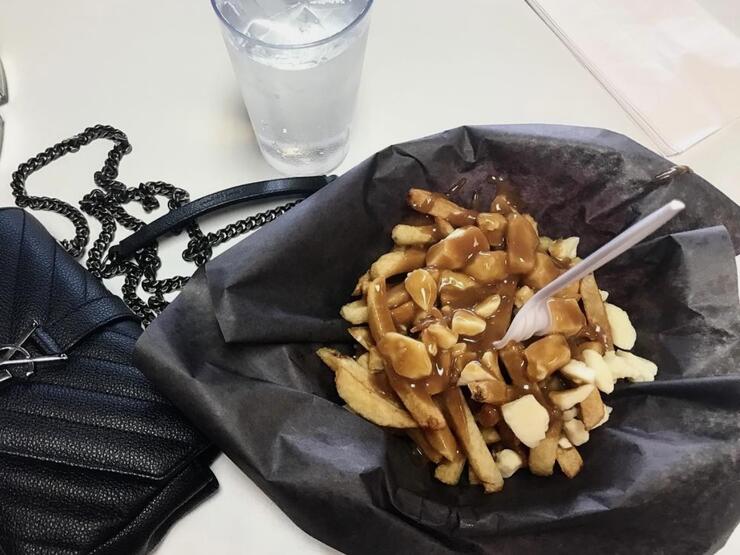 You can't leave Canada before tucking into some poutine. For the uninitiated, the dish is an indulgent concoction of French fries, cheese curds, and gravy. But many restaurants and diners will add their own twist on the traditional for some extra flair.
After The Lunch Truck in Liskeard, head to Main Street in Sturgeon Falls. With the town's two best chip stands sitting just down the street from one another, we'd suggest the ultimate poutine taste test.
Start at Larry's Chip Stand with their traditional French fry poutine—don't forget an order of deep fried pickles (and possibly the chicken fries). Then head five doors down to Riv Chip Stand for one of their poutines (go for the Great Canadian) made with hand cut fries. Then grab a deep-fried Mars Bar or some funnel fries to round it all off.
Get in the Spirit at Wineries and Distilleries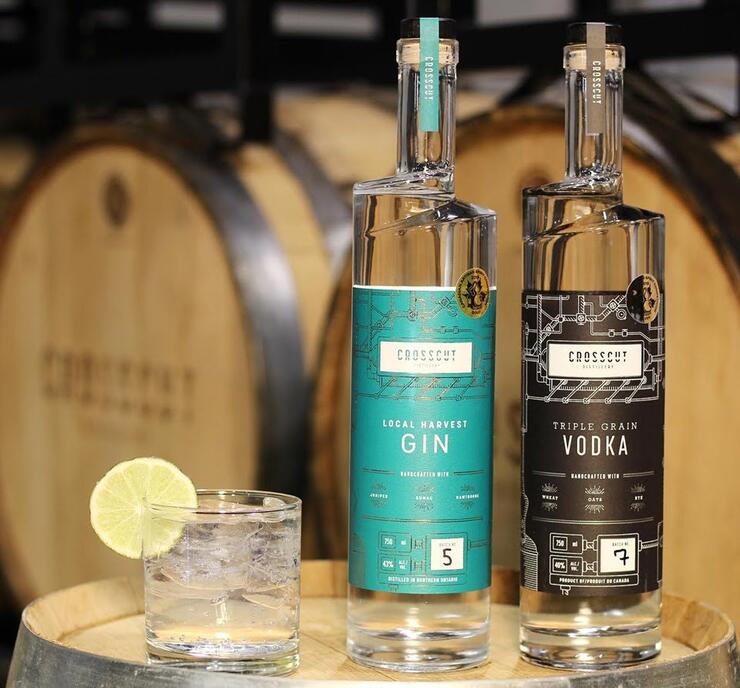 There's plenty of craft beer to enjoy in Northeastern Ontario, but why not try something a little bit less expected on this food tour? 
Crosscut Distillery in Sudbury produces a variety of spirits, including vodka, gin, and whiskey, that are inspired by the old-world style of pot distilling as well as the region's founding industries—forestry and mining. The on-site cocktail bar is open Thursday through Sunday; from 4p.m. to 9p.m. on Thursdays and Fridays, 12p.m. to 9p.m. on Saturdays, and 12p.m. to 5p.m. on Sundays. Try anything with the Spruce Tip Vodka (made with local spruce tips) or the Barrel Aged Gin.
Alternatively, head to Rheault Distillery, which is run by husband-and-wife team Marcell and Mirelle from their home in Hearst. The two are incredibly warm and welcoming, and are usually more than happy to offer tours to the spirited connoisseur. When it comes to tasting, it has to be the alpha-vodka, which is free from methanol and completely unique in Canada. If you're a little shy of the strong stuff, Rheault's raspberry and cherry liqueurs are a great alternative.
Take a food and drink adventure through Northeastern Ontario and discover the beauty of this diverse region. For help planning your trip, visit our Northeastern Ontario Travel Guide.