Fishing for Fun
Your Family Will Fall in Love With Perch Fishing on Lake Nipissing this winter!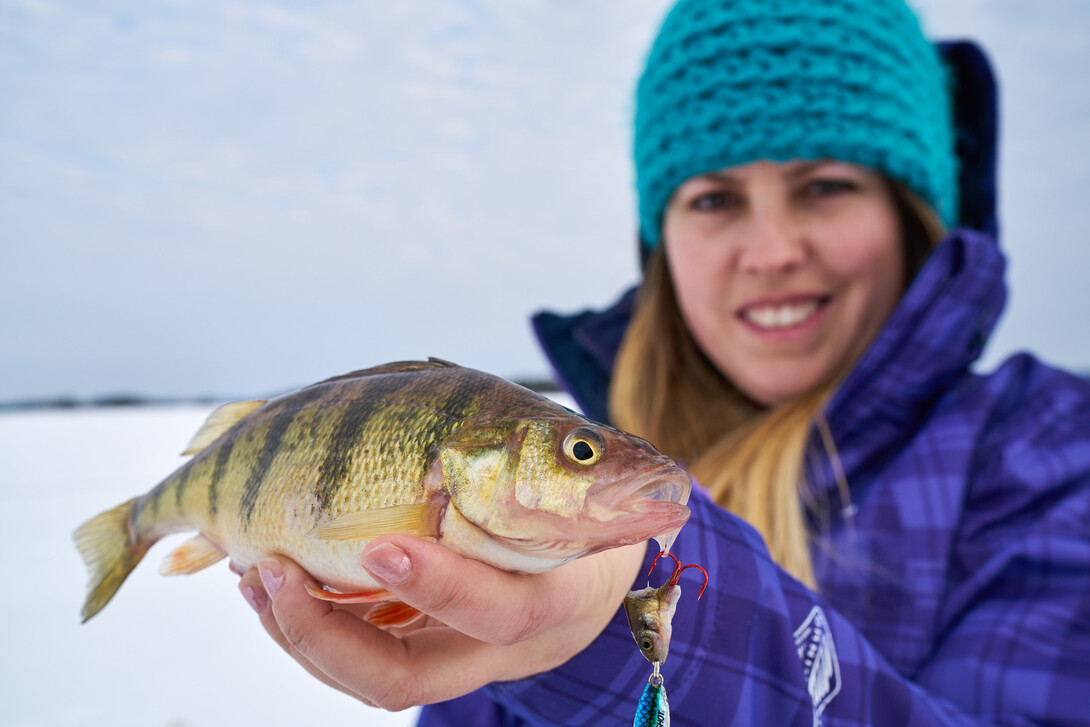 It is clear that Old Man Winter is here, and has settled in across Northeastern Ontario with a beautiful blanket of fresh white snow. Crisp air surrounds us, and we can see each and every breath while bundling up in our winter coats and scarves.
Families often get excited for winter activities, and snowmen are being built alongside forts and snowball fights. These are great activities for the kids, but what can the whole family take part in? For residents residing on or around Lake Nipissing shorelines, the perch fishery is waiting for you.
Perch Fishing is Just Plain Fun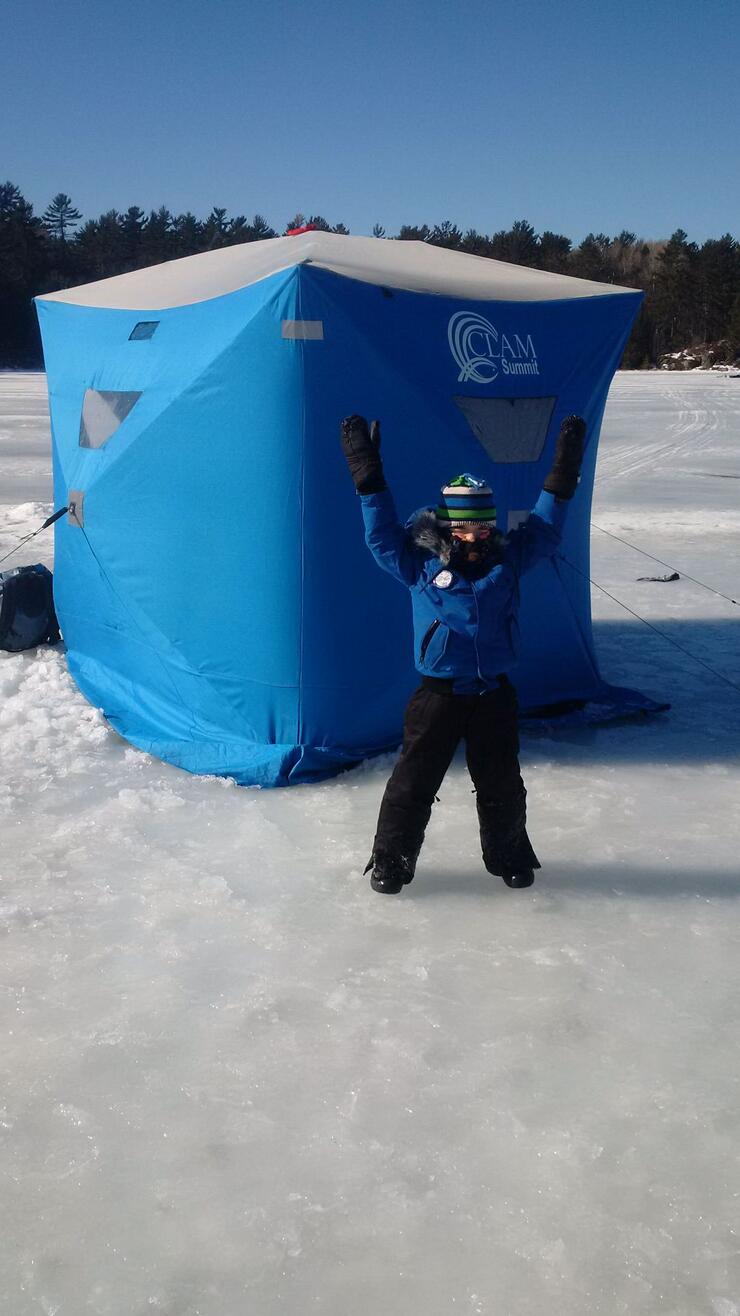 Lake Nipissing has an unbelievable fishery awaiting your arrival during the entire year. The residents surrounding Nipissing's shores frequent the lake, but families often rely on the hard water season to take part in the fun. Anywhere you travel around the lake you will see ice huts, small villages and people actively targeting the abundant supply of perch and walleye. With the recent changes to the regulations, many anglers have chosen to specifically target the world-class perch fishery that thrives in these waters. Always check the regulations before heading out on any body of water.
Perch are a fantastic species for the whole family to enjoy, and often travel in schools, making for non-stop action throughout the entire day. One of the best ways to create a passion for fishing in a child or spouse is by bringing them to a fishery that has steady action. I often involve my loved ones in fishing adventures when I know the bite is on, in order to increase their enjoyment and understanding of what fishing is and the potential it can have. Panfish are one of the best ways to instill this in those closest to you.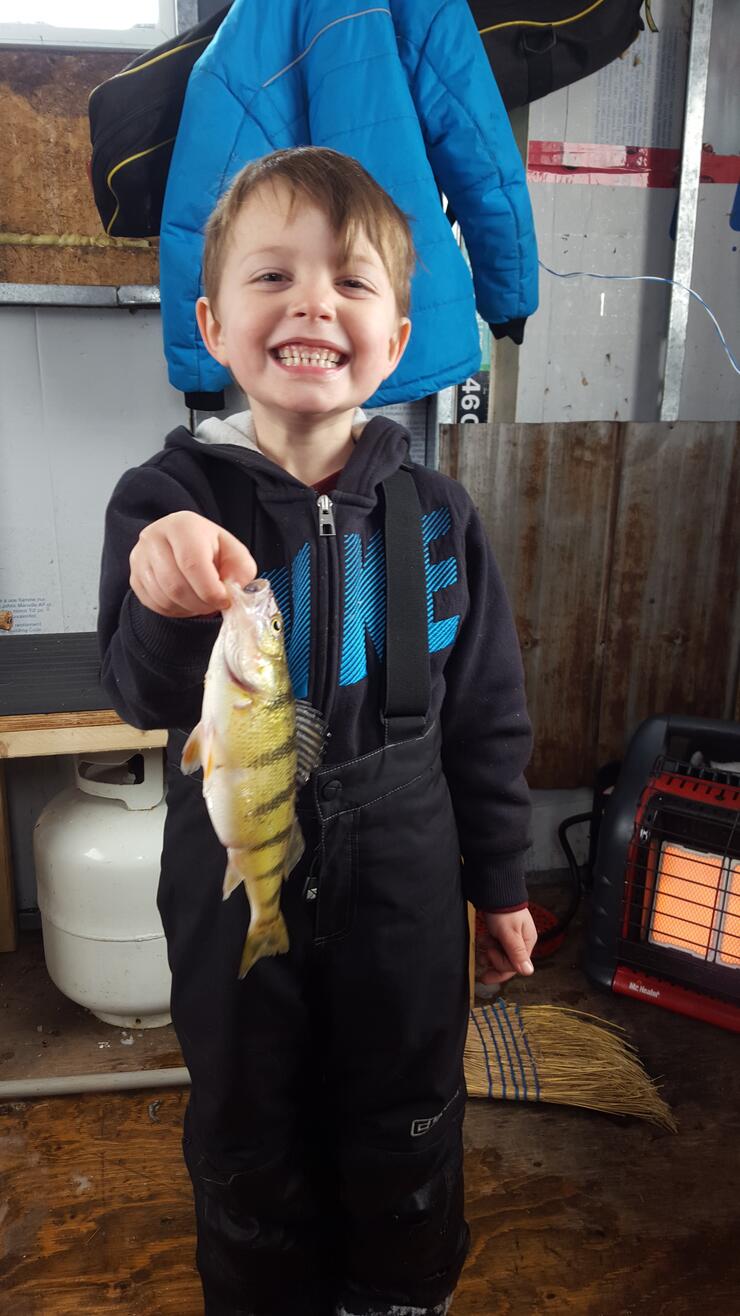 Targeting Perch
Some of the best methods that I have found to work well on Lake Nipissing include still lines with a chartreuse 1/8 oz. jig head tipped with a minnow, jigging spoons, and glide baits. The Williams Ice Jig in blue and silver and the Rapala Jigging Rap in a perch pattern are my go-to favourites. Many other baits work but these have been my tried, tested and true baits that are always tied on. The forage in Lake Nipissing includes shiners, perch fry and many other microorganisms. Perch eat perch and other baitfish, and the above-noted baits replicate this forage perfectly.
Locations to focus on this year include the north shore around North Bay with access points from Strawberry Point, Amelia Beach, the Government Dock and Kinsmen Beach. Callander Bay and the South Shore also provide an abundance of opportunities for families to target perch and many other species. These are all excellent access points to walk out and hit your favourite fishing locations. There are many outfitters and service providers in the area that would be more than happy to provide all the services for those who are looking to hit the ice for the first time.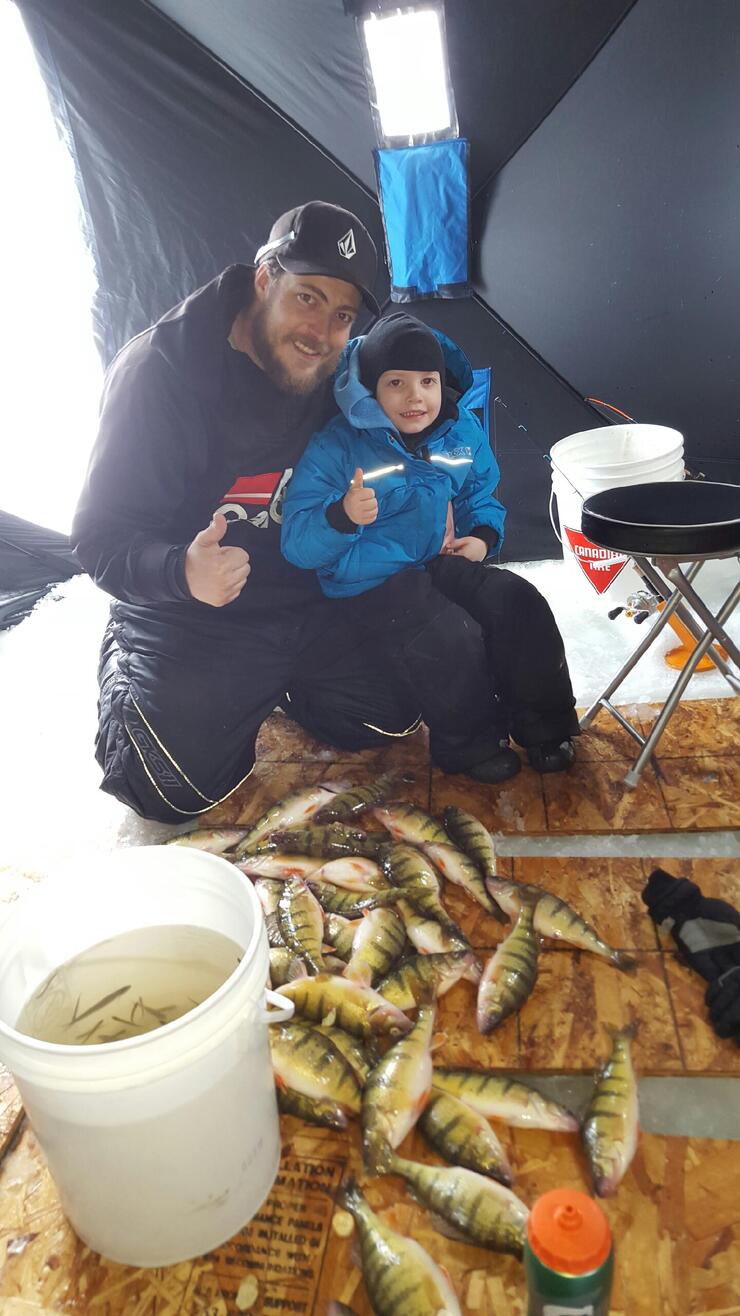 This winter, take advantage of what Lake Nipissing has to offer, gather your friends and family and hit the lake. This could end up being a new favourite pastime for the whole family and will help the winter months fly by. Not only will the excitement of each catch be rewarding, but the following fish fry will be a treat all on its own. Bundle up and head out on the ice this year, and always remember to pick up a fishing license, check ice thickness, and travel safely.