Tips for Finding the Best Berry Picking Spots in Ontario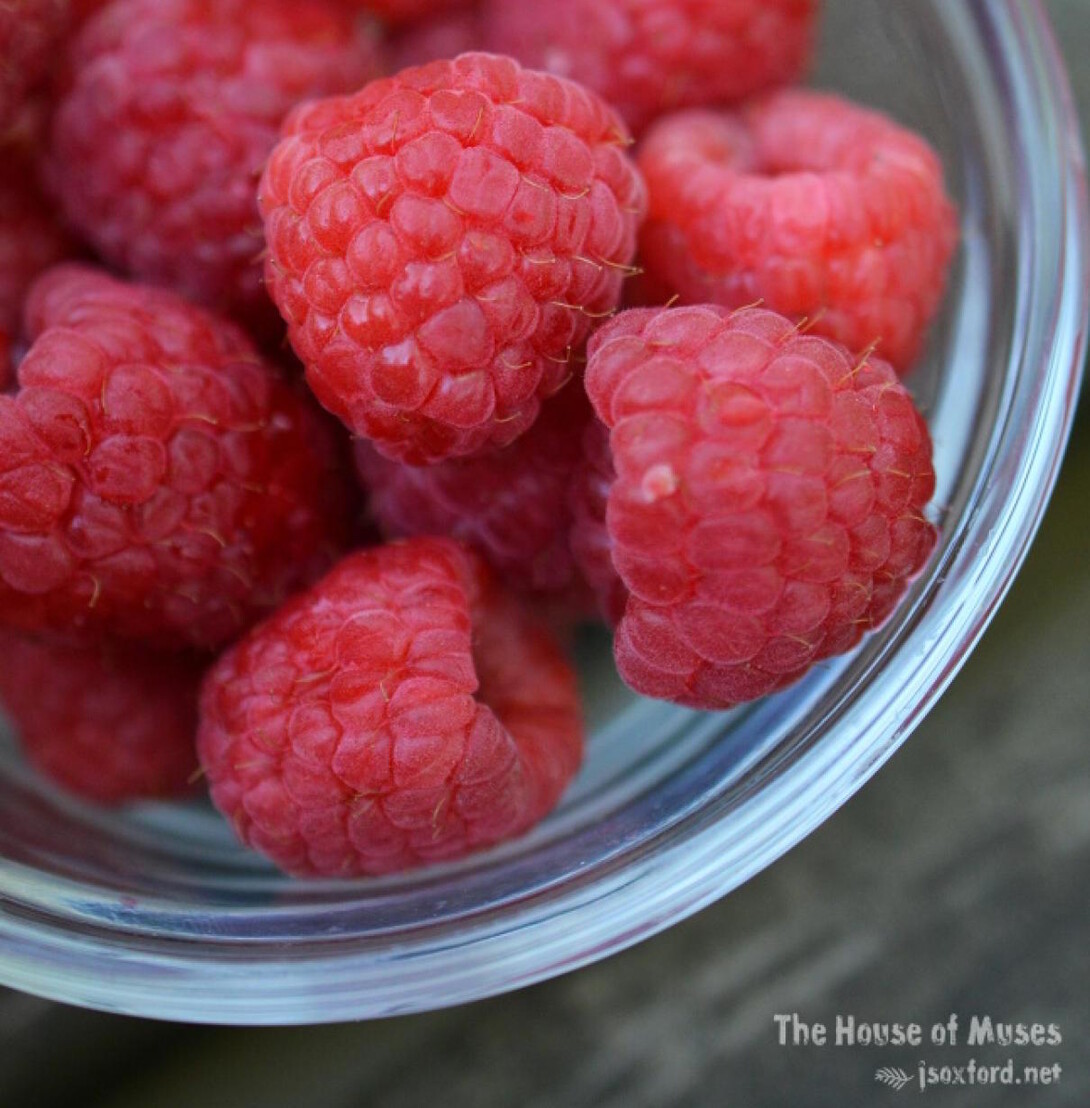 Summer in Northeastern Ontario is full of opportunities to get outside and enjoy the fresh air and some classic outdoor activities like paddling, fishing, motorcycling, and camping. There is also another favourite Northeastern Ontario summer pastime that is quite popular, but folks are fairly secretive when it comes to the best locations…berry picking.
It seems as though keeping the family-favourite berry spots a closely-guarded secret is just as popular as the sport of picking itself, although driving on the bypasses through Sudbury is well-known for spotting parked cars and berry pickers off in the distance. So, while we may not have a treasure map to the berries, we've compiled some tips to help you find your next favourite spot, and some delicious recipes as well – it's up to you to decide whether you share the location or not!
Raspberries
These deliciously tart, hollow red berries grow in thorny bushes and are usually ripe for picking in July, but have been known to be available for harvest starting in June and into September. If you're looking to take a bucket home with you the best spots to check out are along fences, in overgrown fields, and on the edges of wooded areas. If you're scouting for spots pre-season, look for the raspberry bushes' white flowers in the thorny mess of a plant.
Ingredients:
1 pint of raspberries
6 lemons
½ cup of white sugar
½ cup water
1 bottle of sparkling water
Directions:
Puree half of the raspberries, and then press them through a sieve, leaving seeds behind.
Bring sugar and water to boil in a saucepan until sugar is dissolved to create syrup. Let cool.
Juice the lemons. Strain to remove pulp, if desired.
Pour raspberry puree into juice jug.  Add lemon juice. Add syrup to desired sweetness.
Add sparkling water.
Strawberries
There's nothing quite like those tiny, wild strawberries that are packed with flavour. An easy way to find a spot is to plan ahead, and scout out locations in April to May by looking for their white flowers along with the distinctive small three-leaf plant. The picking season is usually late June to July. Look in open meadows, and along trails and fence rows, keeping in mind that strawberries prefer to grow in areas of full sun. If you don't have any luck, you can always go to a berry farm, like Leisure Farms, and pick your own there!
Ingredients:
½ cup white sugar
½ cup olive oil
2 tbsp sesame seeds
2 tbsp poppy seeds
¼ cup distilled white vinegar
¼ tsp paprika
¼ tsp Worcestershire sauce
1 tbsp minced onion
10 ounces fresh baby spinach - rinsed, dried, and torn into bite-size pieces
1 quart strawberries - cleaned, hulled, and sliced
¼ cup almonds, blanched and slivered
Directions:

In a medium-sized bowl, whisk together the sesame seeds, poppy seeds, sugar, olive oil, vinegar, paprika, Worcestershire sauce, and onions. Cover, and chill for one hour. In a large bowl, combine the spinach, strawberries, and almonds. Pour dressing over salad and toss. Refrigerate for 10 to 15 minutes before serving.
Blueberries
Blueberries are a summer staple in Northeastern Ontario, and possibly the most sought after berry as well! July to August is typically blueberry season, but can vary. When hunting for your perfect spot, look in high, sunny areas. Check barren areas, rocks and cliffs, trails and hills, and if you find some crunchy, dried out moss, there's likely blueberries nearby!
Ingredients:
Muffins:
¼ cup butter, melted and cooled
½ cup canola oil
1 cup sugar
3 cups all purpose flour
1 tbsp baking powder
½ tsp baking soda
½ tsp salt
1 cup frozen or fresh blueberries
1 cup milk
1 cup plain yogurt
2 large eggs
Crumble:
¼ cup melted butter
½ cup brown sugar
2 tbsp flour
1 tsp cinnamon
Directions:
Preheat oven to 350 degrees F
In a large bowl or 4-cup liquid measuring cup mix together the wet ingredients.
In a separate large bowl whisk together the dry ingredients. Add the berries and gently mix to coat the berries.
Add the wet ingredients to the dry ingredients and mix gently to ensure that the flour mixture is incorporated but be careful or it will turn blue.
Scoop into paper lined muffin tins.
Crumble topping: Mix together ingredients with a fork in a small bowl.
Put a teaspoon of crumble topping on each muffin.
Bake 25-30 minutes or until a toothpick inserted into the centre comes out clean.
Remove from oven and allow to cool in the pans 5 minutes, then remove and place on wire rack to cool completely.
Berry picking gear:
Long pants
Hat
Sunscreen
Insect repellant
Water
Bucket for berries
Remember that bears are big berry aficionados as well, so always be aware of your surroundings and make some noise while you're out. Make sure that someone knows where you'll be picking, and if you're picking on private property, always be sure to ask permission first. Avoid picking under power lines and directly along highways as they are typically treated with herbicides.