This Story is Archived
Please note this page may no longer be up to date. For new stories about Northern Ontario visit us here.
Gift Great Experiences from Northern Ontario They Won't Forget
Unique experience from Northeastern Ontario. Give a gift that will create long lasting memories.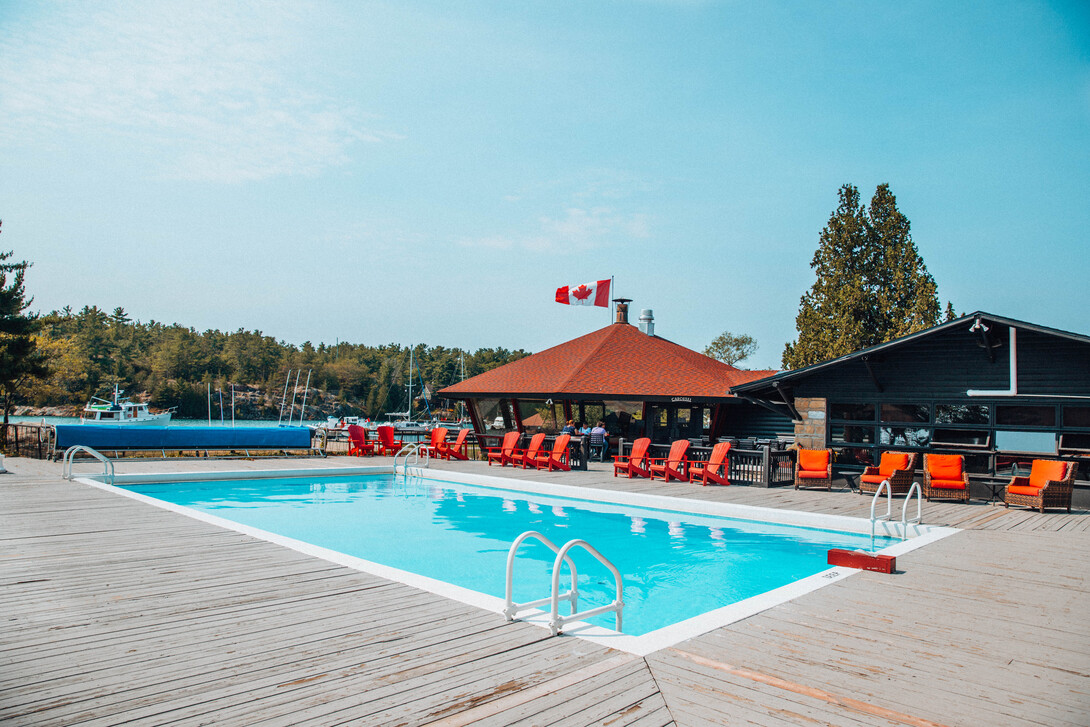 Make this year different by giving a gift that will create memories lasting a lifetime. If you are from Northeastern Ontario, this would be a great opportunity to see more of our region and get exposed to something new; and if you are from out of the region, one of these packages could be an even better gift for a loved one, because it will provide a unique experience unlike anything else available.
Killarney Mountain Lodge is a full-service resort and marina nestled in one of the most beautiful landscapes in the world. This is a place where comfort and relaxation meet a high level of service and luxury accommodations. The resort features a pool, kayaks, paddle boards, lawn games, a renowned restaurant and multiple bars.
This package is for a two-night stay in one of the individual cabins tucked between tall white pines and warm granite outcrops. These cozy cabins will exceed your expectations with pine paneling, hard wood floors, full bathroom, premium bedding, and a calming breeze drifting through your window. Cabins are connected to the main lodge by covered walkways ensuring easy navigation. Visiting Killarney Mountain Lodge is always a special experience and it can really change your perspective of Northeastern Ontario and what we have to offer. This would be a great gift for parents or couples; make sure to visit their website for more information.
Lakeland Airways is based on Lake Temagami and operates a classic de Havilland Beaver float plane, which is about as Canadian as it gets. With many service offerings including fly in fishing trips, access to remote canoe routes, and scenic sightseeing trips, Lakeland Airways provides a really unique product offering. With over 30 years of experience, your pilot Darren will take great care of you and ensure you get to see a breathtaking view of the Temagami area from the best vantage point imaginable. Sightseeing from a six-seater floatplane will certainly make for an exhilarating day and definitely create a memorable trip to Temagami. We highly recommend checking out Lakeland Airways for all they have to offer!
The team at Manitoulin Island Cycling Advocates (MICA) have created specific all inclusive cycling vacation packages. Manitoulin Island offers fantastic cycling and beautiful scenery, making it an ideal location for this business. The famous Manitoulin Passage Ride happens every June capitalizing on the perfecting cycling weather. All levels of cyclists make the trip to enjoy this weekend of great cycling, delicious food, live music, and even better company.
This specific package includes a free ride on the Chi-Cheemaun, ride insurance, support stations, and two full days of riding with mechanical support. One of the best things about this package is that there are three different route options each day, allowing you to make a decision about what type of ride you feel like doing that particular day.  MICA packages would make thoughtful gifts for family members who enjoy cycling together and want to experience a unique weekend on their bike.
The Cedar Meadows Resort & Spa offers 49 rooms/suites and five stand-alone chalets that can accommodate up to four people on their beautiful property. 175 acres just outside Timmins is the perfect setting for this luxury resort and spa nestled in Northeastern Ontario. The premier spa on location includes hot and cold baths, saunas, massages, facials, and many other pampering services you would expect from a luxury spa. The gourmet kitchen provides delicious meals perfect for romantic evenings.
This package for two starts at $194 and includes one night's accommodation in a standard room, two Nordic bath passes and one breakfast voucher, making it the perfect gift for parents or for your significant other. Get away to Timmins this year to enjoy rest and relaxation at Cedar Meadows Resort & Spa.
Glamping at WildExodus in Timmins is a wonderful experience that will allow you revitalize your body and soothe your soul. This style of camping removes the more rugged aspects that can be a turn-off to some and creates a comfortable environment that will be enjoyable for all. By staying in a dressed-up prospector tent you will connect with nature and interact with the natural world in a truly unique way.
WildExodus offers complete packages including meal options, top-notch accommodations, tours, and activities. This vacation will give you a true taste of Northeastern Ontario with locally sourced products including gourmet bison brochettes, fresh trout, and Canadian wines. How often can you give a gift that includes sleeping under the stars in the middle of the Canadian Boreal Forest all while enjoying luxury service? Learn more about all service offerings provided by WildExodus here.
All of the packages featured above are designed to capture what makes Northeastern Ontario so great, and by giving one of these authentic experiences you will be sharing the magic that comes out of our region. There are many other fantastic packages that are great deals feature on our website, and we highly recommend checking those out!