Canada's Largest Mural Coming to Sudbury
Up Here festival brings in world-renowned street artist and graffiti pioneer RISK to create an 80,000-square-foot mural in Sudbury, Ontario!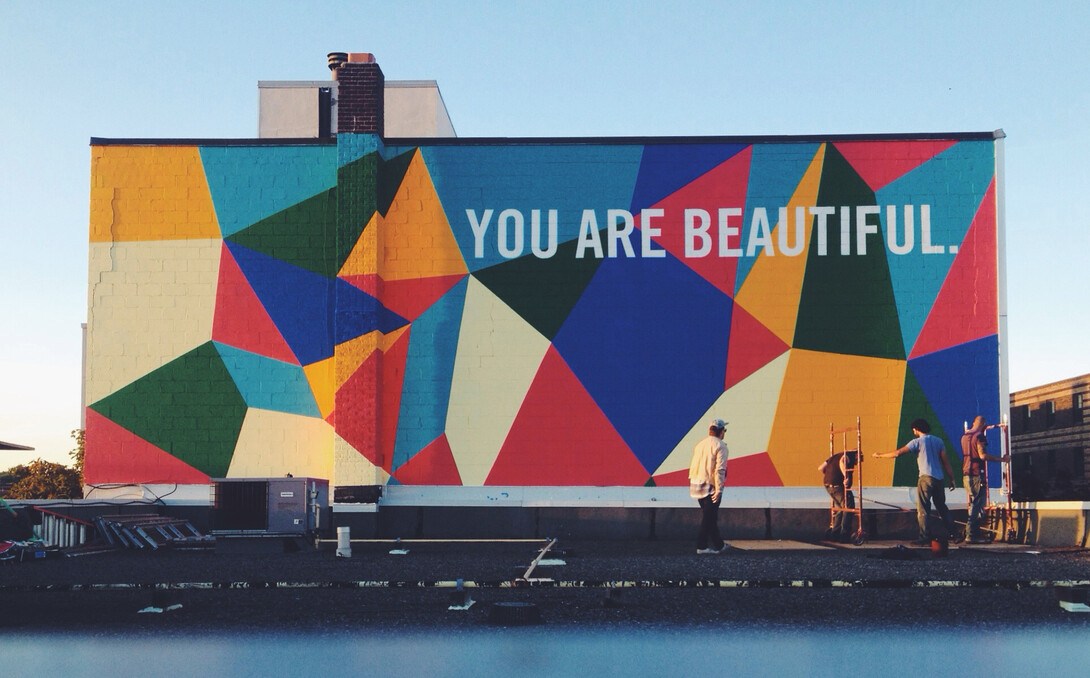 Up Here Festival has quickly become the premier urban art and music festival in Northeastern Ontario and continues to expand and bring in new and exciting talent. Running from August 16-18 throughout downtown Sudbury, Up Here Festival puts an urban twist on traditional festivals with interactive art pieces, a wide range of musical performances, and many other events and activities for all to enjoy. 
This weekend the festival will take over "weird and wonderful Sudbury," filling the city with vibrant musical shows across downtown and will feature four emerging artists who will be painting murals on local buildings. Two of the artists are from Northern Ontario, and two are international artists known for their incredible work.
Up Here Festival is proud to support local artists and to provide them the opportunity to show off their work on a big stage. Laura Peturson is based in Callander, Ontario and channels inspiration from children's literature. The other local artist is Matti Lehtelä, a graphic designer who works out of Sudbury and is looking to create a colourful masterpiece in his city.
The street artists RISK and TRAV MSK have been brought in specifically for the festival, and both have big plans for their art work. We cannot wait to see what they create!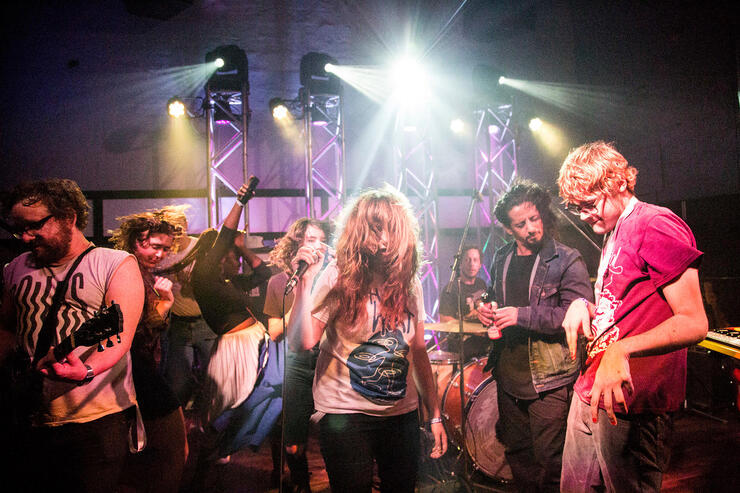 In addition to the art installations across the city, Up Here Festival's concerts offer something for every music fan. With over 40 musical acts throughout the weekend, featuring emerging and established performers, the weekend is sure to be full of lots of dancing. The venues for concerts are across downtown but include the Grand, the Laughing Buddha, and the Townehouse Tavern. For a full schedule and lineup, find all the details here.
canada's biggest mural
Something that has been generating a lot of buzz around town is the news of the largest mural in Canada coming to Sudbury. Up Here Festival has brought in world-renowned street artist RISK, who will be the one painting this massive mural.
Once completed the mural will be 80,000 square feet, four times larger than the current record holder. The mural will be on the old St. Joseph's Hospital on Paris street, and will overlook Ramsey Lake. 
This mural is going to do a lot for this area; the old hospital has been a point of concern for a long time since it is such an eyesore in such a fabulous location. By turning an eyesore into a massive piece of art, it will hopefully help to change the public's perception of this property. The public does not yet know what the mural will be, but we are very excited to find out. If we know anything about RISK, it is safe to say that it will be a very impressive and vibrant piece of colourful artwork.
Christian Pelletier, who is one of the Up Here Festival co-founders, said on CBC News Sudbury that "When people drive past it on Paris or see it from across the lake, it will look like a dream factory. It's going to tell the world that Sudbury is one of the coolest, most creative places to live." 
Check out some of RISK's work below to get a peek at what to expect!
The building is currently owned by Panoramic Properties, who are very excited to be a part of such a cool opportunity, and to help support this local festival.
WHo is risk?
RISK's real name is Kelly Graval and he is an artist based out of Los Angeles, California. He is a pioneer in the street art scene and has been involved in graffiti and other forms of street art for more than 30 years. RISK is known for his bold and colourful art which transforms entire neighbourhoods.
He is one of the most well-known graffiti artists in North America and played a huge role in the development and progression of street art like graffiti being accepted as a legitimate art form, bringing graffiti into art shows and galleries. He was one of the first people to paint train cars and also began the movement of painting overpasses, now internationally recognized as a strong part of street art history. 
RISK is extremely talented, and Up Here Festival has done an incredible job in recruiting such a huge name to this year's festival.
For all information on Up Here Festival including schedules, lineups, and mural locations, take a look at their website here.
There is so much more to the festival than what we covered here, so we definitely recommend checking out their Instagram and Facebook throughout the weekend to stay up date with everything that is happening.