Ice Fishing: Canada's Other Great Pastime
Whether you are a beginner or an avid, ice fishing is a must-try!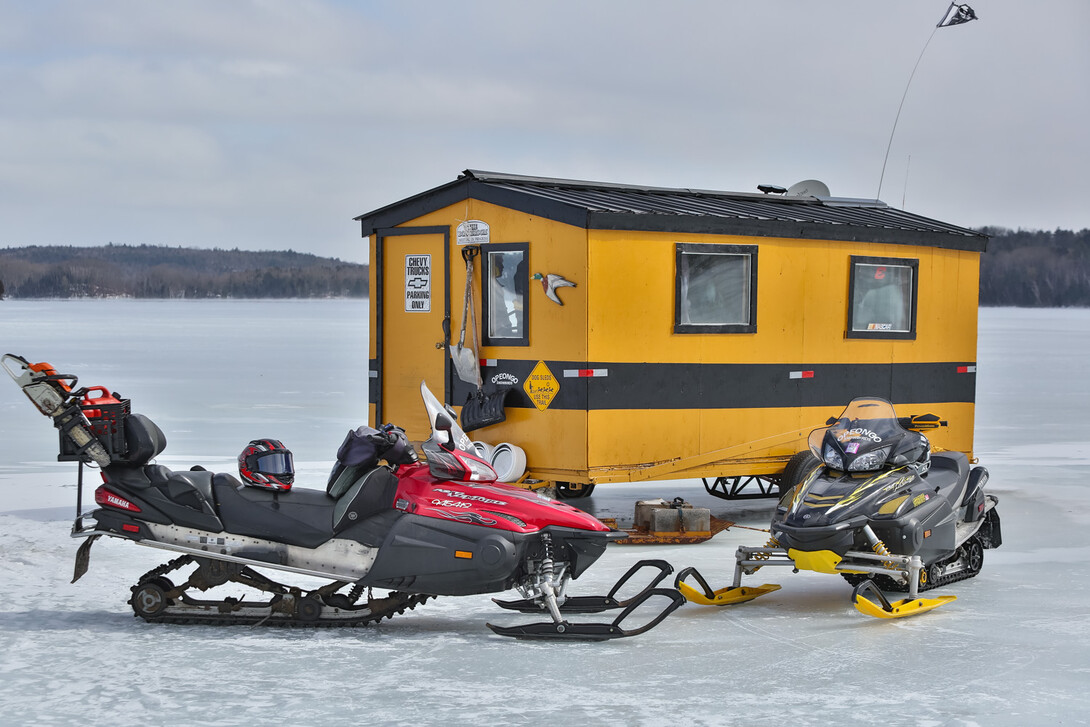 Hockey gets all the notoriety as "Canada's national pastime," but in truth, more people are likely to participate in recreational fishing than those lacing up skates to chase around a frozen puck. Ice fishing, in particular, is even more attractive than traditional lake fishing due to the relatively low cost when compared to investing in a costly boat. One of the hottest regions for frozen fishing is without question Northeastern Ontario.
The essentials for a proper ice fishing set-up are simple; A hut (portable or fixed), an auger for drilling holes (they come in gas and manual), some basic fishing tackle, portable propane heater, a comfortable chair, and finally, your favourite hot beverage. If you're properly outfitted, it feels more like relaxing in a mini-cottage with the fishing supplying added value to the experience. Once you're set up with lines in the water, hours have a tendency to melt away, so be sure to give yourself ample time out on the ice.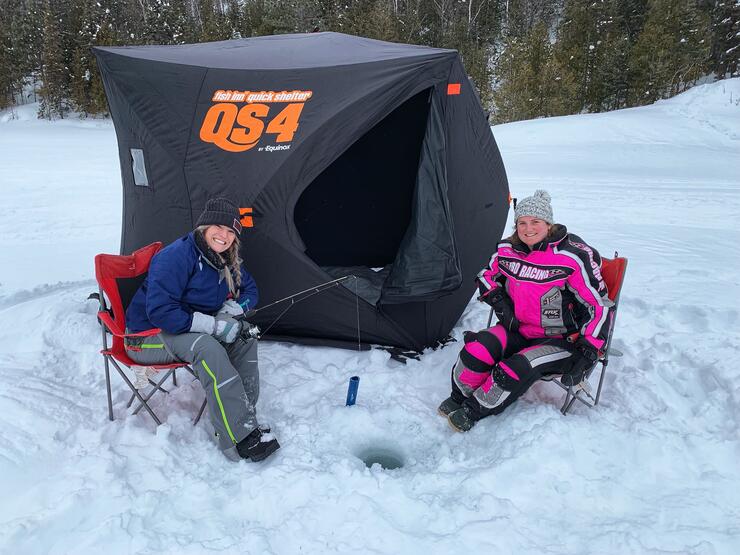 A typical day on the lake starts off by drilling a hole where you think you'll have the best chance to find some hungry fish (local guides can help with this). Next, select the desired bait (live, frozen, or simulated), which is ultimately dictated by the type of fish you're after. Some popular species in Northern Ontario waters include; Walleye, Perch, Pike, Lake Trout, Brook Trout and Whitefish.  
Next, drop a weighted line into the hole and start "jigging" (bouncing the line with your hand to attract fish), then simply wait for a bite!)  Another option for those looking to fish multiple holes comes in the form of a "tip-up." This nifty automated device is simple and very effective. It consists of a spring-loaded flag attached to a small wood plank that sits over the hole, outfitted with a spool of hand-wrapped line. On the hook end of the line sits live or frozen bait. When a fish takes said bait, the flag pops up signalling the angler to start pulling in the line (and hopefully the fish).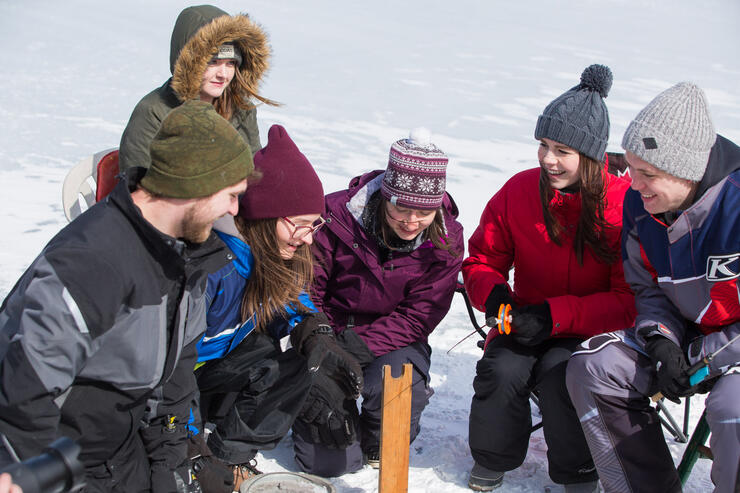 Here are some well-known hotspots for frozen fishing in Northeastern Ontario:
Lake Nipissing. The third-largest lake in the province, Nipissing offers up some legendry ice fishing.  While home to many species, the most sought-after fish is undoubtedly the Walleye, but if Walleye isn't your thing, you can expect to pull Perch, Bass, Muskie, and mount-worthy Pike through the ice hole.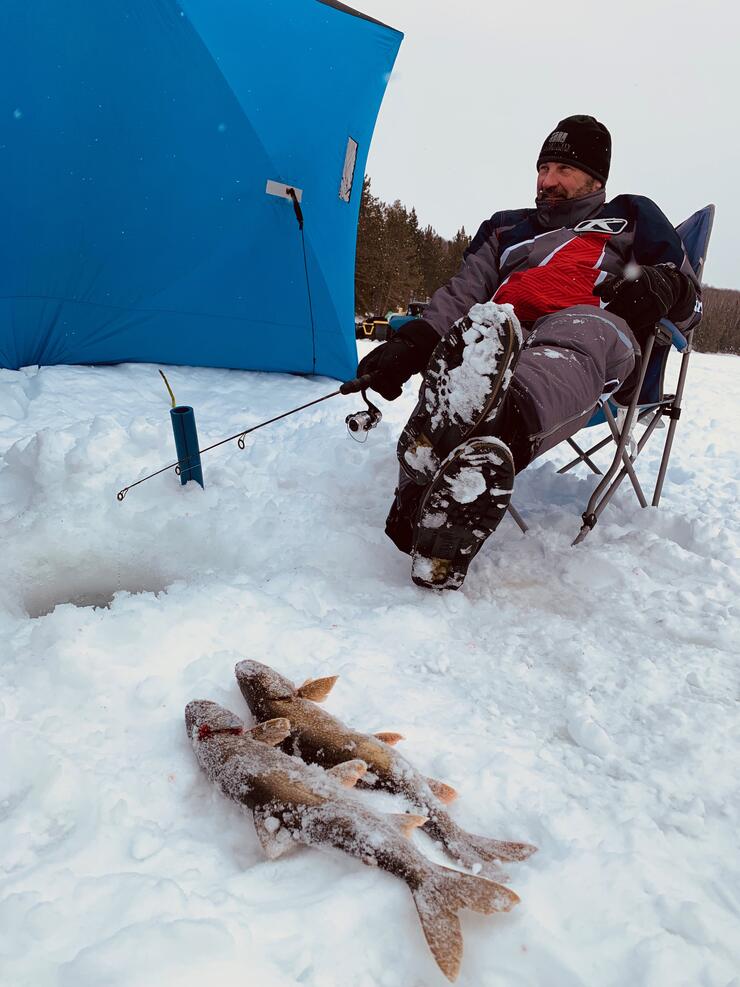 Nighthawk Lake. Located in the city of Timmins, Nighthawk is more than just a flashy name. Officially ranked as the largest lake within the city boundaries of Timmins, you can expect to pull out in abundance of Brook and Rainbow trout, Splake, and Mooneye. It has a strong reputation for year-round fishing, likely in part to its connection with James Bay as a drainage basin.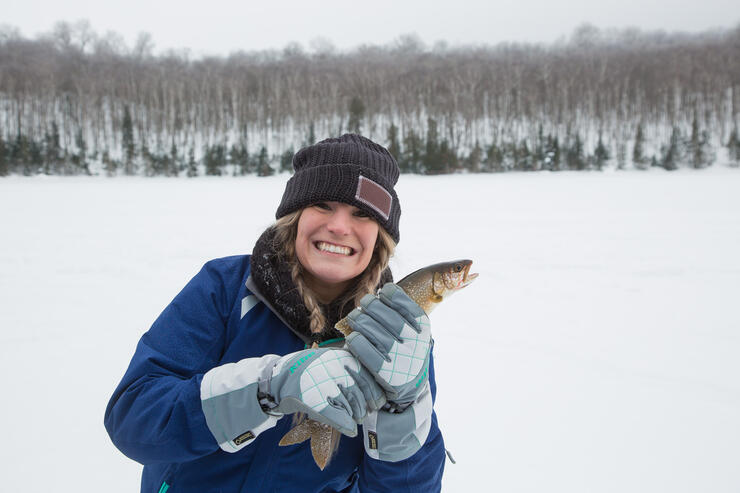 One final (and massive) bonus to fishing in these regions is the frequency of extended winters they get, compared to locals further south, where spring air tends to come surging in from the southern US to melt all the ice and snow. Similar to how snowmobilers tend to flock to the region in an effort to extend their riding season, ice fishermen can do the same thing.
This is due in part to the unique Northern geographical location that's typically flooded with much colder air well into April and even May on some years. When compared to the fishing further south, you can expect anywhere from a few extra weeks to even a month or two more (depending on how far north you venture) to stay out on the ice safely.  On that note, when fishing later in the year, be sure to check with local operators to ensure safe ice conditions.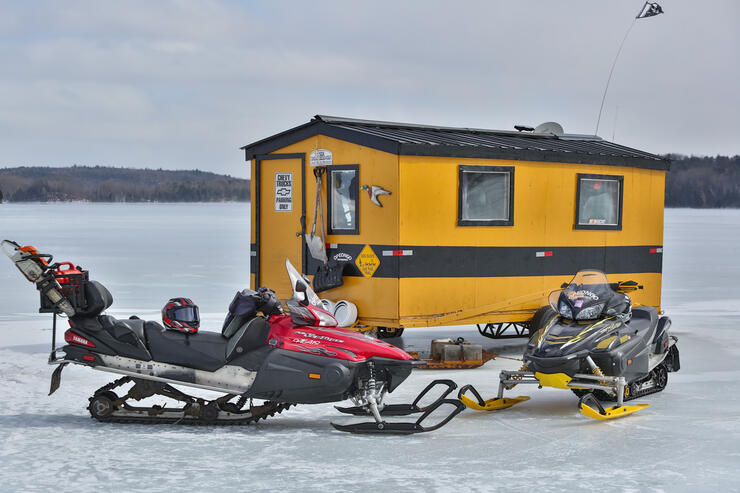 With many of the popular spots not officially closing until the May long weekend, there's still time to make the trip north and create your very own ice fishing memories!