Northeastern Ontario Fishing and Hunting Gift Experiences
Give the gift of a true Northeastern Ontario experience this holiday season!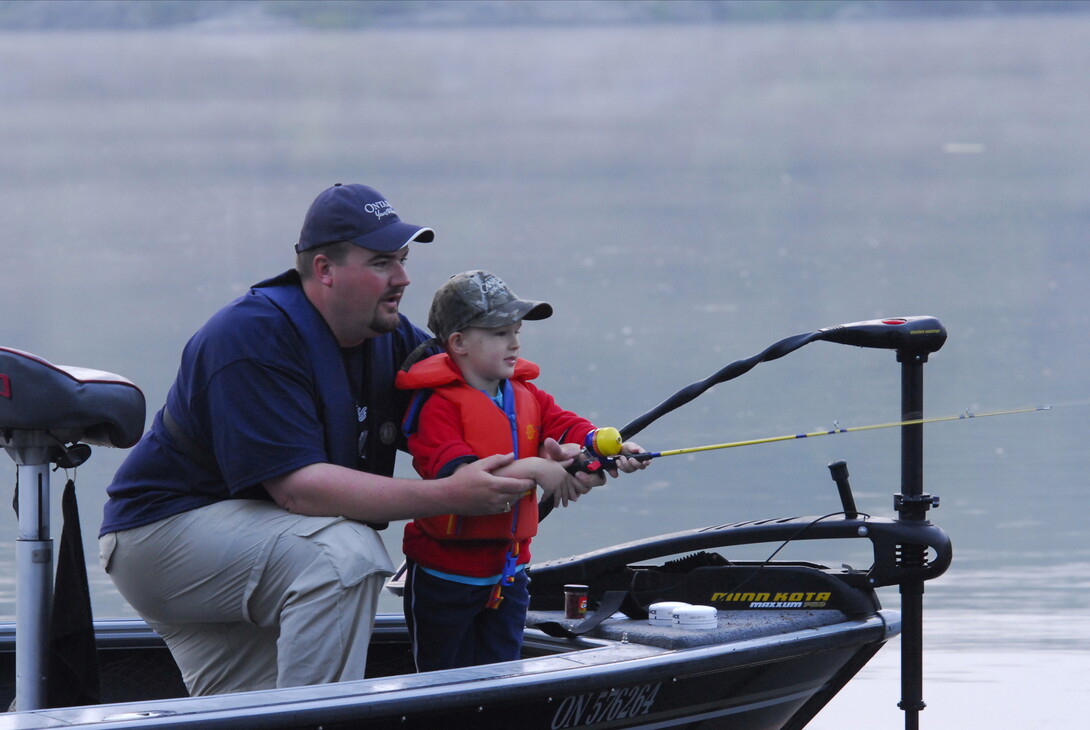 Make this holiday season extra special by giving the avid angler or hunter in your life an authentic Northeastern Ontario experience.
fly in fishing trips
Lauzon Aviation offers an incredibly unique experience that is hard to replicate. Located in beautiful Blind River, this is the perfect place for a Fly-In fishing operation because they have access to so many lakes offering different species. The feeling of flying in a Beaver bush plane is amazing on its own, but the whole experience of flying into the rugged backcountry and landing on a secluded lake with a cabin waiting for you is something truly special.
Packages include flights in and pick up, a fully furnished cabin, boats, and fuel. You will have the opportunity to fish for Lake Trout, Rainbows, Speckled Trout, Northern Pike, Bass, and Whitefish. This is a truly unique Northeastern Ontario experience and would make a fantastic gift for the passionate anglers in your family.
relaxed 3-day french river fishing & tour
Bear's Den Lodge on the French River offers a wide variety of packages ranging from photo tours to full American fishing plans. This featured package is a three-day fishing plan that guarantees a fantastic time. This plan includes delicious home-cooked meals, boats, daily fuel fill-up, worms, and maid service. This is a full American-style plan, where all you need to show up with is personal items and fishing gear, which makes it the perfect experience for all.
Abundant wildlife and impressive scenery will greet you in this angler's paradise boasting trophy fishing opportunities. Just a five-minute boat ride from the marina allows a comfortable arrival and relaxed departure. Bear's Den Lodge is easily accessible and operated by some fantastic people; we highly recommend paying them a visit.
ice fishing with big moose camp
Big Moose Camp is located on Lake Nosbonsing, just east of Lake Nipissing, and offers some of the best ice fishing around. Fantastic Walleye, Northern Pike, and yellow perch are the main draws for this lake.
This package includes a lakefront housekeeping cottage equipped with satellite TV, an 8 x 12' wood-heated ice fishing hut, unlimited minnows, and a propane lantern. Holes will be drilled and everything will be ready, ensuring a successful and enjoyable experience for all levels of anglers.
Northern trapping and ice fishing experience
Learn about the rich Canadian heritage revolving around the fur industry and take advantage of a great ice fishing opportunity. Gain a new perspective on what it means to be a professional government trapper and join the staff for an exciting adventure while you check traps and search for some of the North's most impressive animals.
Over a six-day trip, you will have an opportunity to try snowshoeing, snowmobiling, and ice fishing! Stay in the very comfortable main lodge with full kitchen facilities. Everything needed to enjoy this true northern experience is included such as traps, bait, knives, and ice augers. This would be a great gift for a family or group of friends looking to do something a little extreme and incredibly unique.