Northeastern Ontario: A World-Class Snowmobiling Destination For The Die-Hard Enthusiast
Take Advantage of the Extended Snowmobile Season in Northeastern Ontario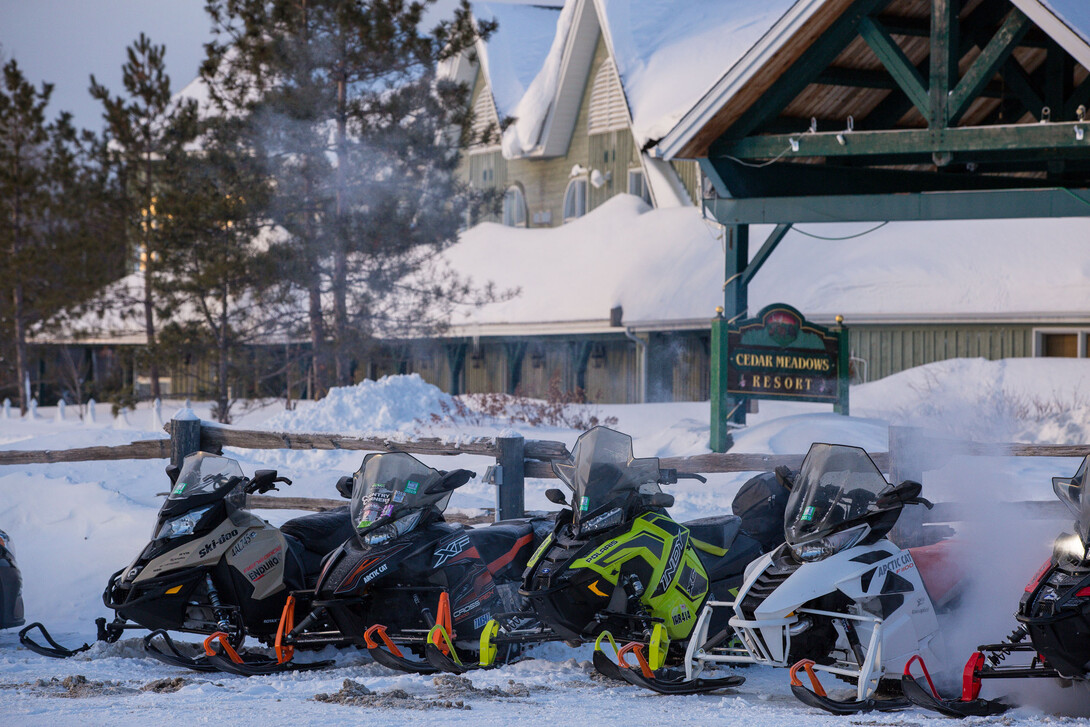 Snowmobiling is unique in the sense that it has an extremely loyal following despite a limited participation window, due to outside factors such as weather and snowfall totals. The bottom line is, when you make a commitment to go riding, why take a chance on sub-par trails? This often results in true "sled heads" loading up a trailer and heading North on the 400 in search of the best possible snowmobile experience.
Northeastern Ontario is known for its abundance of reliable snowpack, a riding season that can last up to two months longer than in the South and a network of world-class trails that are second to none. Northeastern Ontario is also home to several loops that offer a wide array of conditions for every type of rider. Throw in a long list of cozy, snowmobile-friendly lodgings, the ability to rent machines with head-to-toe riding gear, and a plethora of unique sights to see along the way, and you have a one-stop-shop winter playground.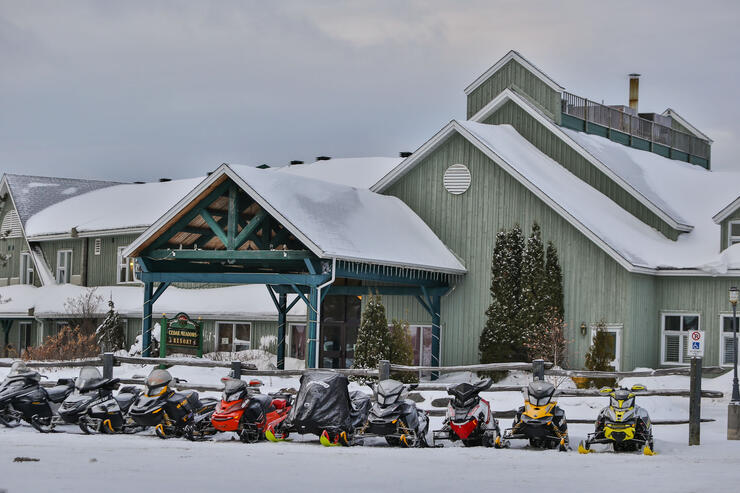 The OFSC (Ontario Federation of Snowmobile Clubs) is the overseeing body responsible for some 30,000 km of groomed, maintained trails in the province, many of which are found in Northeastern Ontario. Trails are divided into two categories: TOP (Trans Ontario Provincial) Trails and Club Trails.
TOP Trails make up the backbone of the provincial system, connecting a "spider web" of communities and regions. Some of the well-known TOP trails in Northeastern Ontario popular with snowmobilers are located in the following regions: North Bay Area, Sudbury, Temagami, Kirkland Lake, and Cochrane. They all boast scenic vistas with a wide array of riding conditions, from the rolling hills and tree-lined trails of North Bay to the wide-open expanses in the hydro fields and powder bowl playgrounds of Cochrane.
The Club Trails offer an alternative with linking route options, many of which are shorter in distance, but this doesn't mean they should be ignored, as some hidden gems exist. The beauty of both systems is they offer a challenge to every skill level from beginner to expert.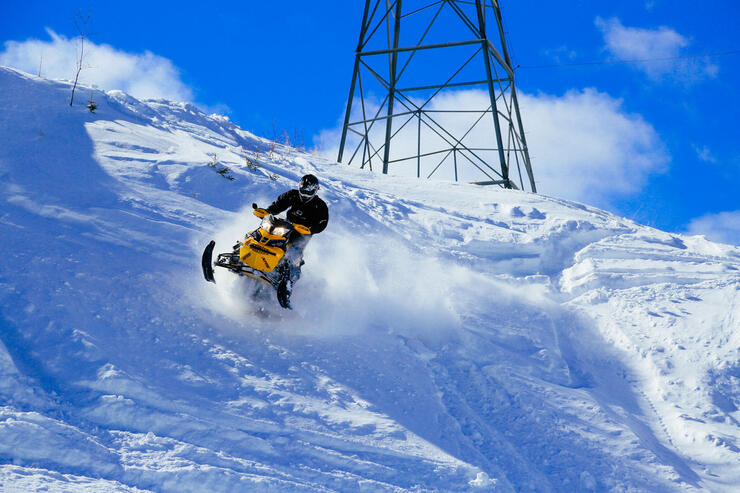 Popular loops on TOP Trails I have spent many hours riding while doing photo shoots for Ontario Tourism are the infamous Gold Rush Tour and the Abitibi Canyon Loop Tour. Gold Rush is designed for the serious enthusiast, measuring in at 660 km to complete the loop. Starting at TOP A Trail to A107C, to TOP C trail to A111C, to Top A trail, and back on A108, concluding in New Liskeard.
While on the tour, I highly recommend staying at Cedar Meadows Resort and Spa in Timmins. Not only are the accommodations cozy and welcoming to riders, but a Wildlife Park is located on the property with reindeer, buffalo, and a rare albino elk, all co-existing in harmony. They offer guided tours where you can hand-feed the animals from the comfort and safety of a covered wagon.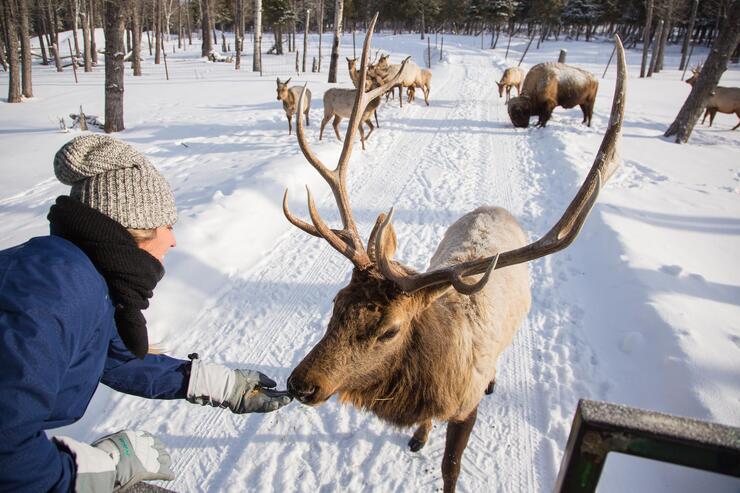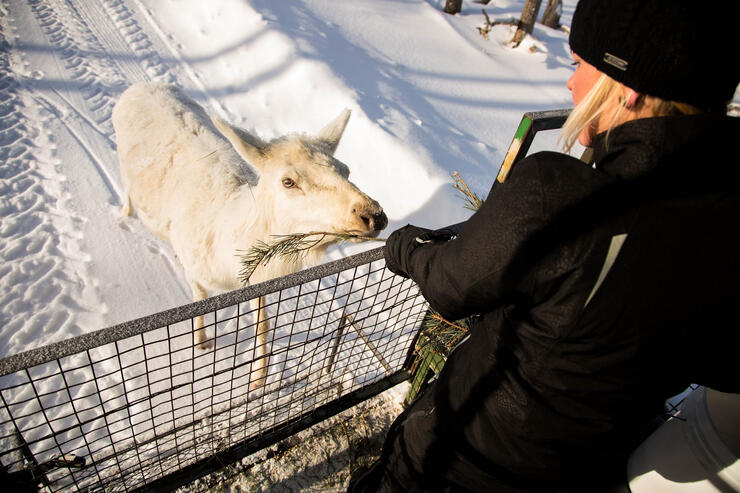 Any time I've ridden on sections of Gold Rush, snow conditions are always ample and the variety of sweeping corners, rolling hills, and some wider sections prone to a heavy throttle hand will keep things interesting. In most cases, you can ride for several days and not see the same thing twice.
At 320 km, the Abitibi Canyon Loop Tour offers a more scaled-down ride compared to Gold Rush, but what it lacks in distance, it makes up for in sheer excitement.  Staging out of Smooth Rock Falls, you head north on the west side of A103 towards Abitibi Canyon along what can only be described as a 400 series highway for snowmobiles.  If you love to get on the throttle, this section is for you as it runs mostly uninterrupted darting past hydro towers until you reach Abitibi Canyon.
Once at the canyon, the riding is completely different, as several large powder bowls offer endless options for play riding in deep powder, something that is rarely offered on tradition trail systems. Once you make the turn and start heading south on the east side, it's not so wide open and is broken up by tree cover and some majestic sweeping corners.
As I mentioned earlier, another great perk to this region is the ability to rent snowmobiles. Perhaps you don't own a machine, but have always been curious about what it's like to go on a multi-day ride, or maybe you have an older sled and are looking to try something with new technology and more reliability. Temiskaming Power Sports is an outfit that offers machine rentals in an area that is best known for ALWAYS having snow. They offer three current model Arctic Cat ZR 7000s and one 2016 Ski-Doo 900 Ace Renegade (a 2-up sled perfect for you and a passenger). Prices range from one Day for $350 to seven days for $1800. A credit card hold of $2,500 is required in the event of damage. TPS can be reached at 705-647-8533 for inquiries and bookings.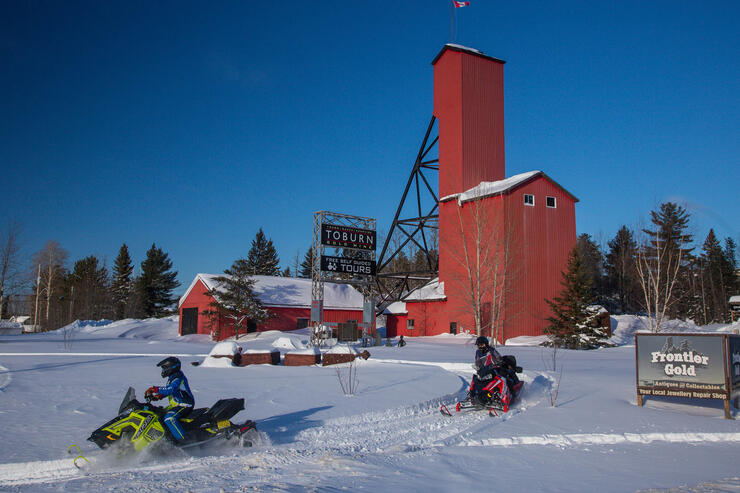 One final piece of valuable information I'd like to share with you is a powerful resource tool called the OFSC Interactive Trail Guide. It's a real-time interactive map that clearly shows the conditions of all OFSC trails throughout Ontario with an easy to understand colour-graded legend comprised of green, yellow, and red. Essentially, green means trails are accessible with varying conditions, yellow signifies the route is limited with marginal riding opportunities, and red means routes are not available. When planning a trip, be sure to check the trail guide, and it conveniently works on your smartphone as a downloadable app.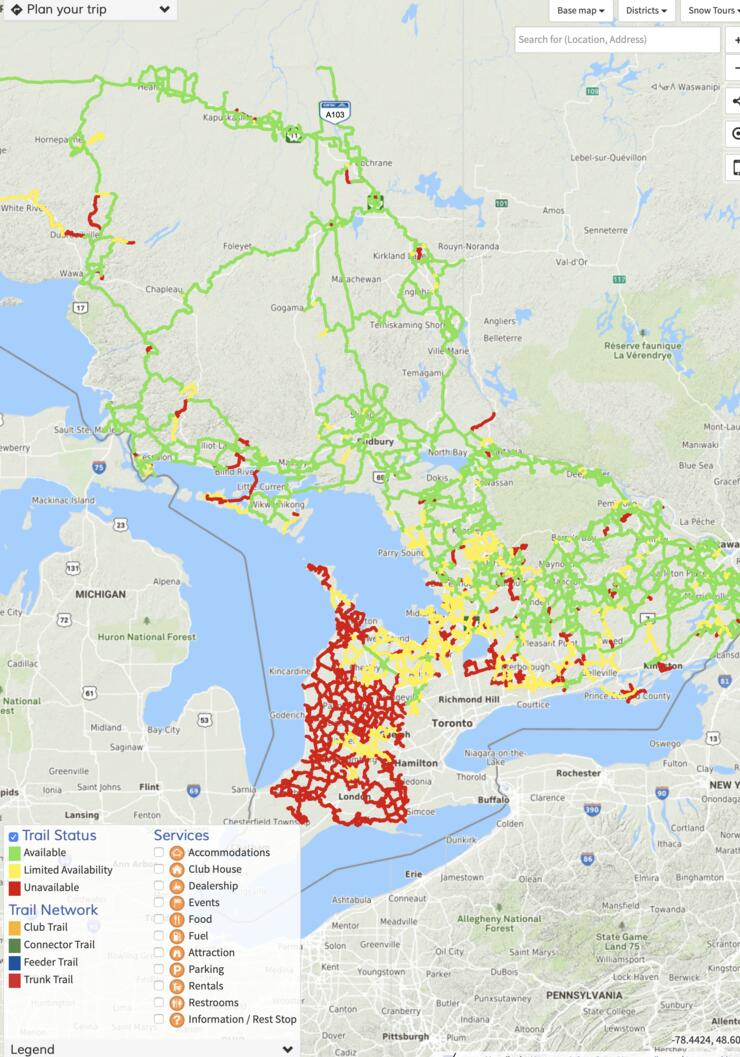 Note: the interactive trail guide is only available during the snowmobile season.