The Top Five Products at Thornloe Cheese in Temiskaming Shores
Thornloe Cheese in Temiskaming offers grass fed butter, ice cream, fresh cheese curds, and many more incredible products!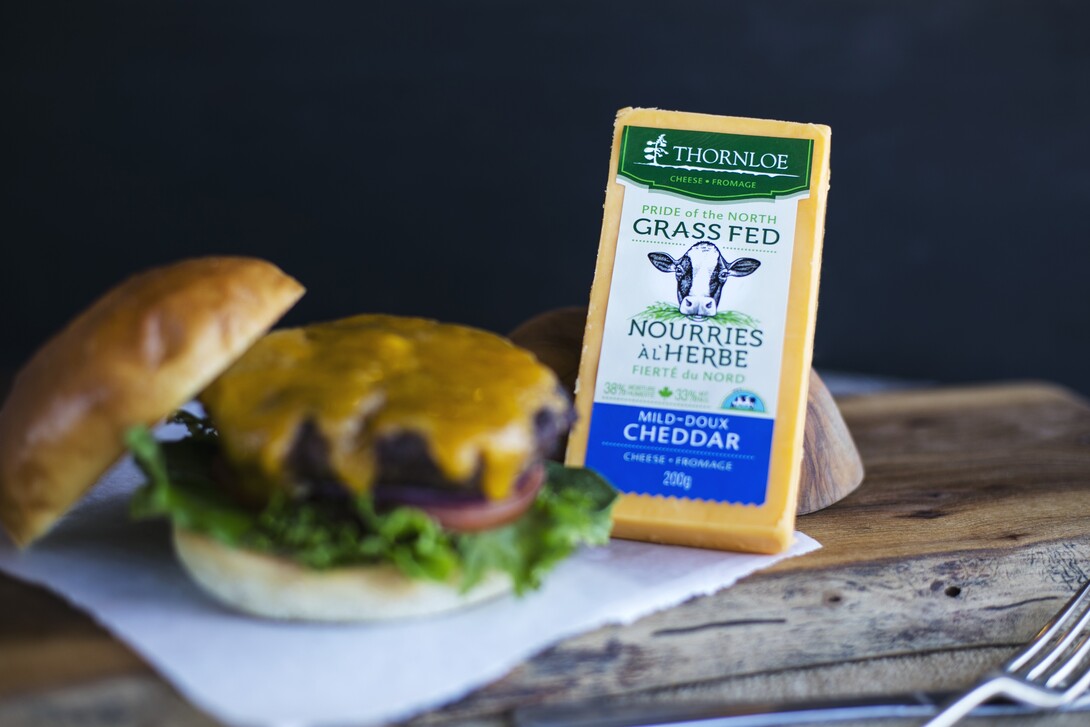 Summer memories are in the making with a stop-in to Thornloe Cheese factory, located on Highway 11 North in the heartland of the beautiful Temiskaming Valley, Northeastern Ontario. Here's my round-up of flavourful, real dairy for an experiential culinary adventure in just one stop!
Pick 1: Grass-fed cheeses & butter
Thornloe has always been an authentic food maker, offering top-quality cheeses. But times are changing and reverting back to natural pasturing, my #1 recommendation is the new grass-fed chesses and butter. 
Thornloe dates back to 1940 when the cheese company set roots in the Village in the heartland of Northeastern farming. In 2018, the company earned recognition for its innovation and community leadership by Food in Canada. This prestigious award is a result of partnerships with local farmers to bring to market the first verified grass-fed cheeses and butter in Canada. 
While travelling through the region, be sure to wave to the "girls" in the field. Grass-fed cheese and butter make for a truly unique small farm experience, and these are currently produced exclusively in Temiskaming, Northeastern Ontario. The mozzarella is a must for campfire pizzas, but the cheddar with grass-fed butter, grilled in a cast-iron pan over an open fire, will elevate your grilled cheese to new heights.
pick 2: ice cream
Childhood memories are made here with a scoop of one of 28 unique flavours, including my all-time favourite, the almighty Maple Walnut with real maple syrup, such a classic! Kids are going for the "Super Hero" with its fruity combo of banana, real bits of strawberries and blueberries, but could there be anything more Northern than "Moose Tracks," a ripple foray of French vanilla, peanut butter, and fudge?
For this pick, I recommend you go all out and get your scoops in a waffle cone. Enjoy a seat outside, but before you head back on the highway, be sure to indulge yourself with a bottle of fresh cream.
pick 3: Fresh cream
Truly a Thornloe experience, their fresh cream comes in at a whopping 40-44% m.F. and is a dream for French-based cream sauces, homemade salad dressings, and a very memorable dessert topping.  Travelling through the Northeast, you're bound to pick a berry or two, which is why you've got to take cream to go.
How about making your own whip without modern kitchen gadgets? Follow these simple techniques and shape your cream into a thick delicious topping for berry parfaits:
pour cream into a 1-litre mason jar
shake vigorously for 2 minutes
open the lid and reclose it (locking air inside)
return to shaking vigorously until thickened.
Vanilla and sweetener are not necessary, as this cream is sweet on its own! This will get the kids involved and hit the flavour barometer of the summer!
pick 4: devil's rock creamy blue cheese
Trekking around Northeastern Ontario takes you to some of the world's most gorgeous vistas, such as Devil's Rock, the infamous rock cliff overlooking Lake Temiskaming that inspired this cheese. Using artisan techniques in forming and hand spearing to create rock-like fractures, this mild Roquefort blue cheese is a true symbol of culinary terroir. Its curious black wax pyramid shape can be intimating to some, but that's part of the cheese adventure in discovering how to use and serve it. 
On cheese boards, crumbled into salads, or on your toast with jam, this cheese will make for a conversation piece. It pairs well with nuts, rhubarb chutney, and wildflower honey. 
pick 5: fresh cheese curds
Squeaky cheese curds, anyone? There's a flavour for everyone in this round-up. If you like it hot, then go for Habanero, or if you're a classic cheddar lover, then go for the orange curds. My personal favourite is the dill. Think about cheese and pickles—a perfect pairing. 
Have you ever deep-fried a cheese curd? Try deep dipping them into a crispy fish batter and flash-frying with your fish catch. You can dip them into ranch sauce, add some heat, or even combine them with maple syrup! It's decadent, but also proudly local—a taste experience that'll stay with you long after your trip.