The Ultimate Guide to Planning Your Next Lodge Vacation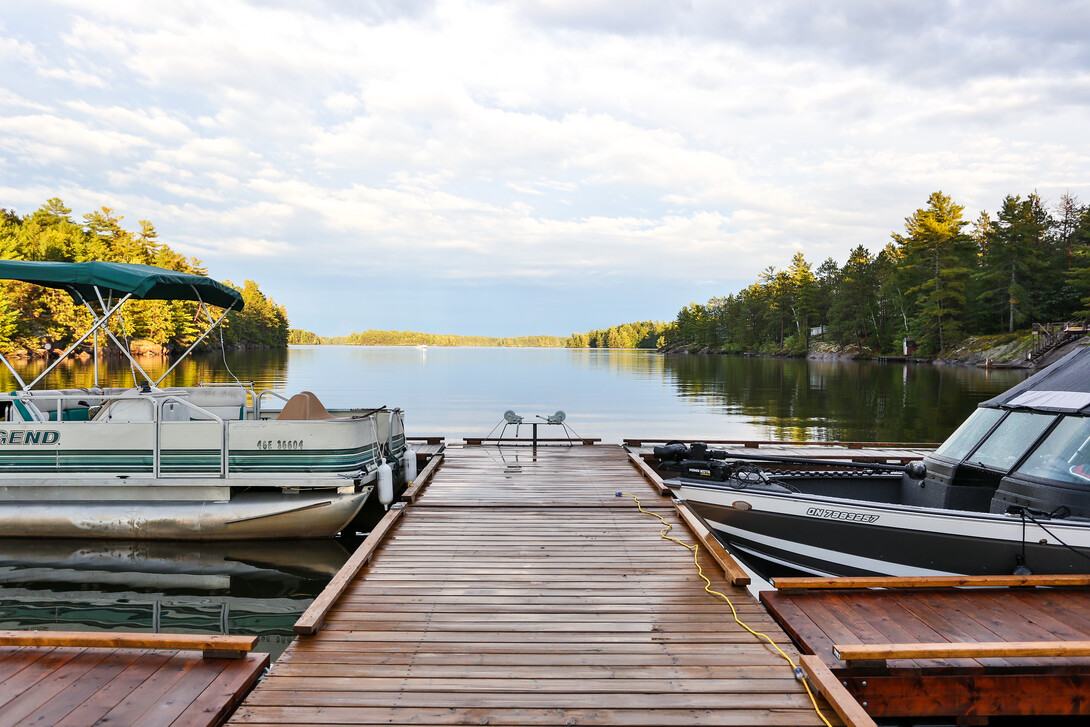 During these difficult times, getting back into the outdoors with family and friends is more crucial than ever. We need the peace and connection of the wilderness to help calm our spirits as we make our way through these uncharted waters. Northeastern Ontario is happy to announce that travel to lodges, camps, and resorts in Ontario has re-opened, and we're happy to share these stories of travel ideas with you. Please check with the local businesses to ensure they are ready to accept guests again, as it does take some time to put the appropriate safety measures in place.
Northeastern Ontario is as diverse a region as they come, with BIG opportunities for BIG Fish and BIG Game. Outdoor enthusiasts have called this area home for many years and are still exploring all that it has to offer. You've all heard about Samuel de Champlain, the French explorer of the 1600s, one of the earliest Europeans to set eyes on this beautiful land. I don't think we appreciate that this dusty figure of history was a truly engaged explorer who learned local languages and customs, explored the region side-by-side with First Nations, and bequeathed to history absolutely beautiful maps.  To me, de Champlain is a model of how newcomers to this land can respect and explore what is still a wild, bountiful land full of wonder.
In the spirit of this land, the people who have settled and built business here—from the early fur traders to the world-class hunting and fishing guides—are one of a kind. These are people you want to meet. Their knowledge of the region and what it has to offer is deep and wide. These outfitters love to introduce novices to their passion as much they love to talk shop with the pros.
The seasons are constantly changing across the region, and many thoughts dance through our heads. Will the Spring Bear Hunt be successful? Where will I go for the May long weekend? Where would my family enjoy a summer vacation? Should I try my luck in a fishing derby/tournament this year? I wonder what lodges would be best for a trophy moose hunting trip? These are just some of the thoughts many outdoors people have while planning for the upcoming season. It seems like the current season is always passing too quickly as the others are approaching.
In this feature, the various lodges, outfitters and opportunities for hunting and fishing will be detailed across the BIG Northeastern Ontario region!
Spring: March 20th to June 20th
TROUT FISHING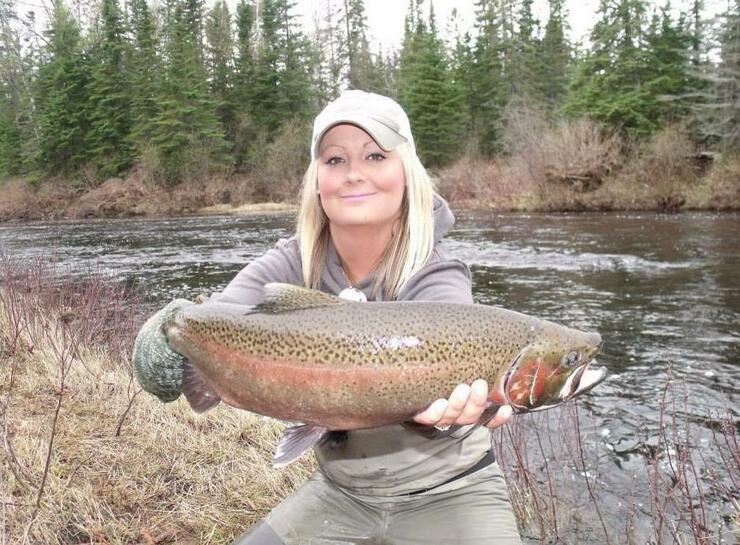 The sight of open water has always excited me and created a sense of excitement and urgency to get into it. With many seasons closed, this is one of the best species to target during ice out. Trout, being a cold water species, are still occupying the upper threshold of the water column and feeding on shallow bait and insects coming to life. Some of my favorite techniques include trolling spoons, long lining crank baits, planer boards, and, if the fish are deeper, down rigging can be extremely effective. You can also try your luck on portage trips for early season trout, including speckled trout, rainbow trout and splake.
Spring Bear Hunt
The spring bear hunt is back in full affect across the entire region and begins on May 1. Many lodges and outfitters are looking forward to the upcoming season. The minimal hunting pressure and healthy bear populations throughout the region will provide many successful harvests. Lodges will be preparing early with active hunting locations awaiting your arrival. Many opportunities for the do-it-yourself hunter or huntress are also available. Bear hunting is a lot of up-front work ensuring that a quality harvest will be had; a guided hunt has better results of success. Lodges, guides and outfitters are here to help and are anticipating a great hunt this spring!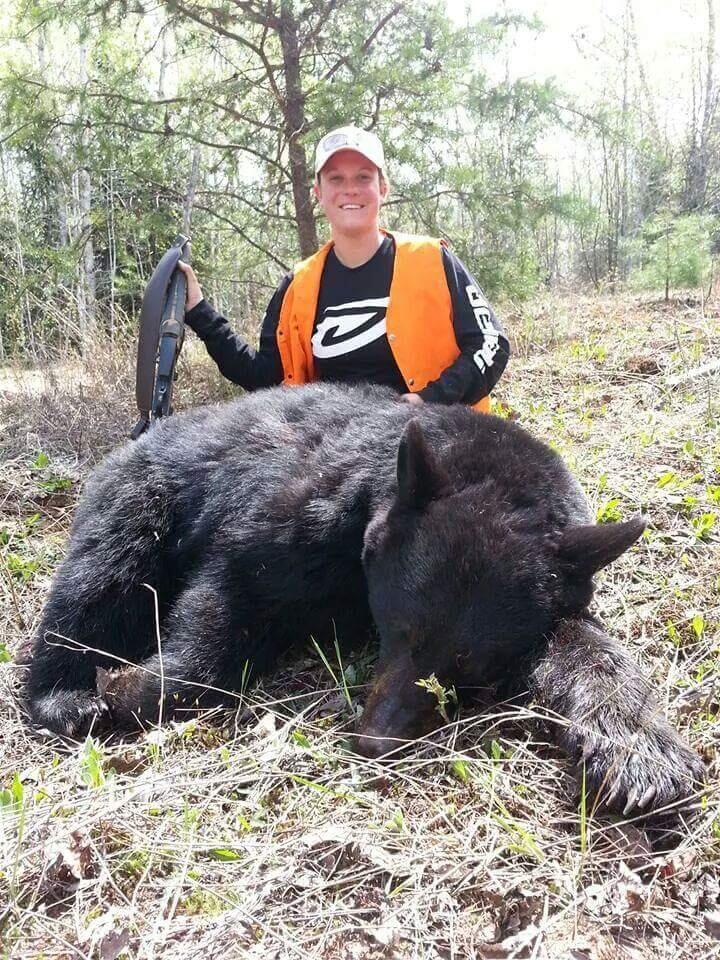 May Long Weekend
The May long weekend always brings a sense of excitement to all the outdoors people in the region. This weekend marks the start of warmer weather and a great summer ahead. Quite often groups plan a trip each year and look forward to it in rain or shine conditions. This marks the walleye opener and many in the Region claim this as being their favorite or most desirable fish species to target. Excellent opportunities can be had on some trophy destinations including Lake Nipissing, Espanola, French River and the many fly-in resorts. Don't delay your planning any further – Northeastern Ontario has you covered for the May long weekend adventure you have been searching for.
MNRF Fishing Opportunities
Zone 8:
Walleye – 3rd Saturday in May
Bass, Pike, Perch – Open all year
Brook and Rainbow Trout – Open all year
Lake Trout – 3rd Saturday in May
Zone 10:
Walleye – 3rd Saturday in May
Bass – 3rd Saturday in June to November 30
Pike and Perch – Open all year 
Muskie – 3rd Saturday in June to December 15
Lake Trout – January 1 to Labour Day
Brook Trout – January 1 to September 30
Rainbow Trout – Open all year 
Zone 11:
Walleye and Sauger – January 1 to 3rd Sunday in March and 3rd Saturday in May to December 31
Bass – January 1 to 3rd Sunday in March and 3rd Saturday in May to December 31
Brook Trout – February 15 to September 30
Rainbow Trout – Open all year 
Lake Trout - February 15 to 3rd Sunday in March and 3rd Saturday in May to Labour Day
Pike – January 1 to 3rd Sunday in March and 3rd Saturday in May to December 31
Muskie – 3rd Saturday in June to December 15
Lake Trout – February 15 to 3rd Sunday in March and 3rd Saturday in May to Labour Day
FIND YOUR PERFECT VACATION
North Bay / Mattawa – Zone 11 and 12
Fish Bay Marina is a full service marina and fishing resort located on the south shore of Lake Nipissing, they offer many lodging options including, cabins, camping, trailer sites and ice bungalows during the winter months. Come fish for any of the abundant species within the Nipissing system.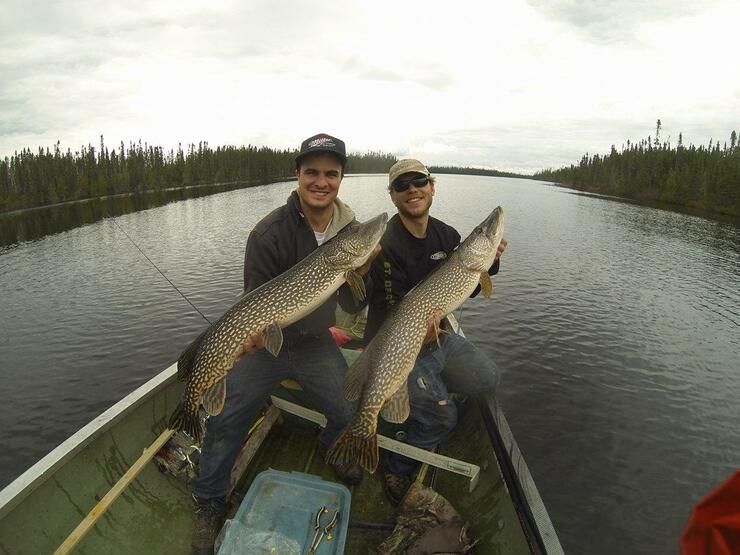 Booth Landing Camping and Cottages
A beautiful location on Wasi Lake that is one of the headwaters to Lake Nipissing. The lake boats excellent fishing for walleye and bass. Hiking trails, playgrounds and golfing opportunities await you off the water. Booth Landing is a great place for the whole family to visit.
Located on Lake Nosbonsing; known for being an excellent pike and musky fishery including healthy walleye and bass populations. Book your visit today to unwind and relax while searching for trophy catches.
The name says it all, and if adventure is what you are looking for, many opportunities are available. Fishing, hunting, ATVs, golf, hiking, and horseback riding are available for you today.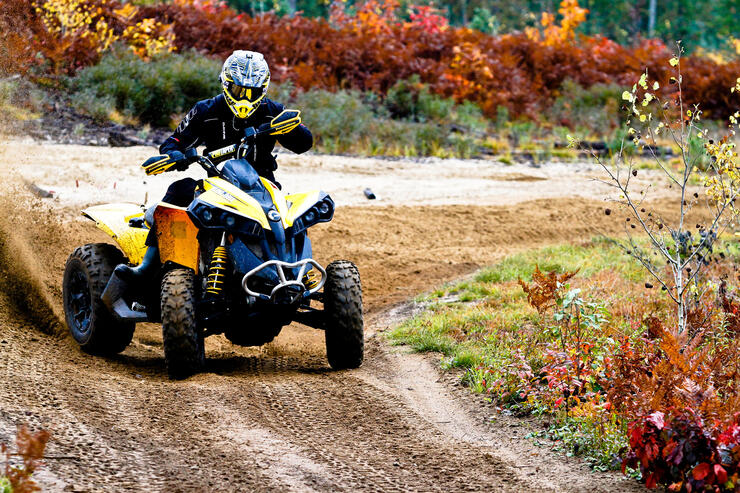 One step through the front doors of Nature's Harmony and the weight of the world lifts from your shoulders. There is a calm and quiet peacefulness that overcomes every person when they first arrive. Experience a variety of outdoor activities for every season right from your door stop – extensive trails for hiking, biking, cross-country skiing and snowshoeing, skating, tobogganing and much more.
French River – Zone 10 and 11
Fish Tale Cabins and Campgrounds
Located in Noelville, fishing opportunities are present on the French River and Wolseley River. Great location for a family vacation with camping and trailer sites, pool and shower facilities.
The lodge is located on the famous West Arm of Lake Nipissing in the heart of Mashkinonje Provincial Park. Trophy fishing opportunities for walleye, bass pike and muskie await your arrival along with renowned musky guide Danny Colomby.
Located on the West Bay of Lake Nipissing fishing, waterfowl hunting, camping, guides, hikes, and adventure tours are at your expense. Book your trip now to have a one of a kind experience catered to your needs.
Peaceful, charming, and set against the backdrop of Northern Ontario's boreal forest, Saenchiur flechey welcomes you with friendly service, well-appointed accommodations, and a wealth of activities that will delight the entire family.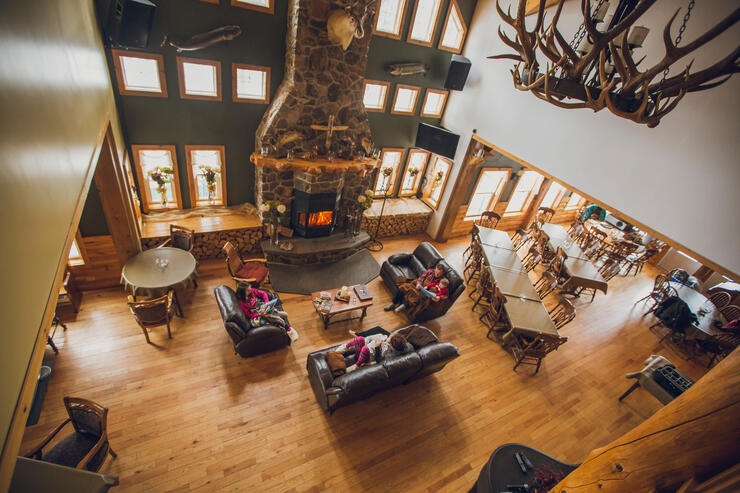 Crane's is a first class operation that has been family owned and operated since 1973. They pride themselves on top-notch service, outstanding accommodations, tantalizing cuisine and of course the incredible fishing that Ontario's French River is known for.
See the wonder of Canada's wilderness landscape on this secluded island location! The resort, situated in the heart of Ontario's backcountry, gives you the opportunity to revel in the glories of the great outdoors on your get-away vacation. World-class fishing opportunities are available for walleye, musky, bass and northern pike.
Bear's Den Lodge is a Canadian trophy fishing resort and hunting lodge with cottages conveniently located in the French River Delta with access to the remote, scenic unspoiled French, Pickerel, and Wanapitae Rivers, and Northeast Georgian Bay. Trophy Bears hunts are available through their local experienced guides.
Greater Sudbury and Killarney – Zone 10 and 14
Sportsman's Lodge Wilderness Resort 
One of Northern Ontario's year-round wilderness resorts during the spring, summer and fall, they offer ATVing, canoeing, kayaking, and fishing in some of the most pristine waters in Ontario.
Sudbury Aviation operates twelve secluded Northern Ontario fly-in fishing camps that are located north of Greater Sudbury. After twenty years of conservation management, the fishing on their lakes today is as good as it was one hundred years ago. Experience fly-in fishing for trophy sized walleye, northern pike, smallmouth bass and speckled trout. They offer you an Ontario fly-in fishing trip that is second to none.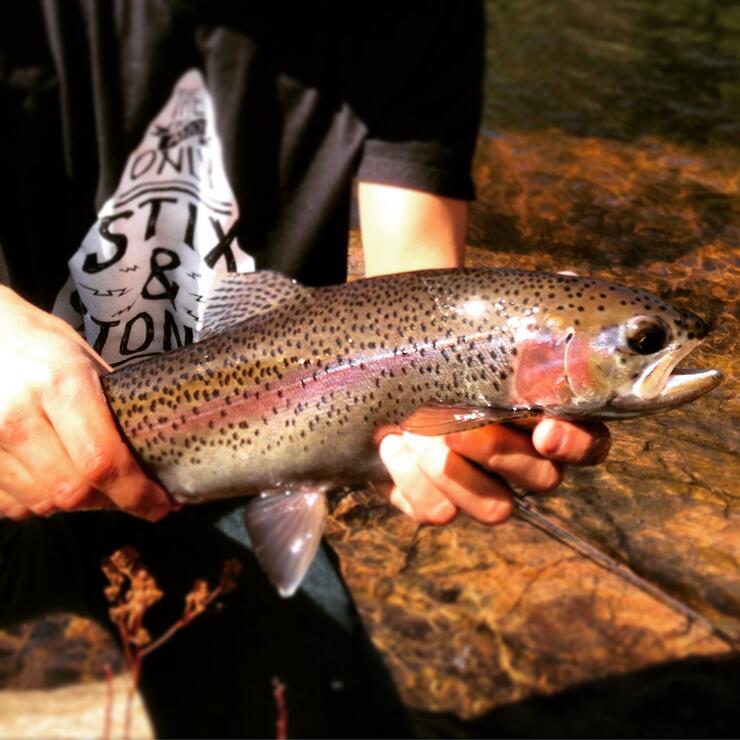 Agnew Lake holds and adventure for the whole family including memories that will last a lifetime. With excellent fishing opportunities to be had, the lodge awaits your stay – book your visit today!
Killarney Mountain Lodge and Marina
Located within the limits of the beautiful town of Killarney, Georgian Bay and Killarney Provincial Park await you. They offer an endless number of opportunities  including fishing, canoeing and kayaking, swimming, hiking, and exploring. This first class lodge is fun for the whole family and should definitely be visited at some point in your life.
Manitoulin Island – Zone 10, 13 and 14
Batman's Cottages & Campground
Escape and discover an area perfect for an enriching camping experience. Safe, clean and fun. Family camping at its best on Manitoulin Island!
Whether your trip to Manitoulin is for sight-seeing, hiking, fishing, camping, or just to get in some R&R, you'll find that Hide Away Lodge is the right place for you. The experience of nature's beauty and the amenities of home will make for a great vacation for you.
Located on beautiful Lake Mindemoya fishing, hiking, mountain biking, and camping experiences can be had. Offering a wide variety of packages and accommodations Pirates Cove is sure to make your trip a memorable one!
Timmins to Kapuskasing – Zone 8
KapRiver Outfitters offers many different hunting packages including wolf, bear, waterfowl, and grouse along with a great group of retrievers at your service.
Reality Tours specializes in fishing and snowmobile packages. All-inclusive packages with excellent guide services are available.
If you're looking for fly-in fishing and hunting opportunities, Air Ivanhoe has it with access to remote back lakes and excellent hunting areas across the region! Check them out for their list of outposts and partners.
Thunderstock offers fishing and hunting opportunities including walleye and speckled trout fishing along with fully guided bear and archery moose hunts. They are definitely one of the Region's go-to hunting and fishing outfitters.
Kesagami Wilderness Lodge North of Cochrane is home to a world class fishery backed by an excellent team of guides. Kesagami is well-known for excellent trophy pike foshing.
Temagami & Marten River – Zone 11
This is the do-it-all lodge to stay at – fishing, hunting for bear, moose and grouse, portage camping trips, old growth forests, lookout hiking trails, trap lines, photography tours, and even mushroom and orchid tours! There is never a dull moment at Northland Paradise Lodge!
Ridewood Cottages offers great canoeing and fishing opportunities on Lake Temagami and is the perfect vacation destination for the whole family!
Marten River Lodge is a great choice for fishing, hunting, family vacations and corporate wilderness retreats and has been providing guests with the ultimate outdoor adventure for over 80 years. Fishing, hunting, and fly-in trips are all available out of the main camp.
Located on Thistle Lake, Island Lake Camp offers a remote experience with convenient drive-in access. They offer many fishing and hunting opportunities including bear, moose, grouse, and duck.
An all-around and encompassing experience can be had at Lake Herridge Lodge! Fishing and hunting excursions for walleye, trout, bass, bear, moose and small game. are all available. An interesting feature to check out is their Tipi building and wildlife nature photos.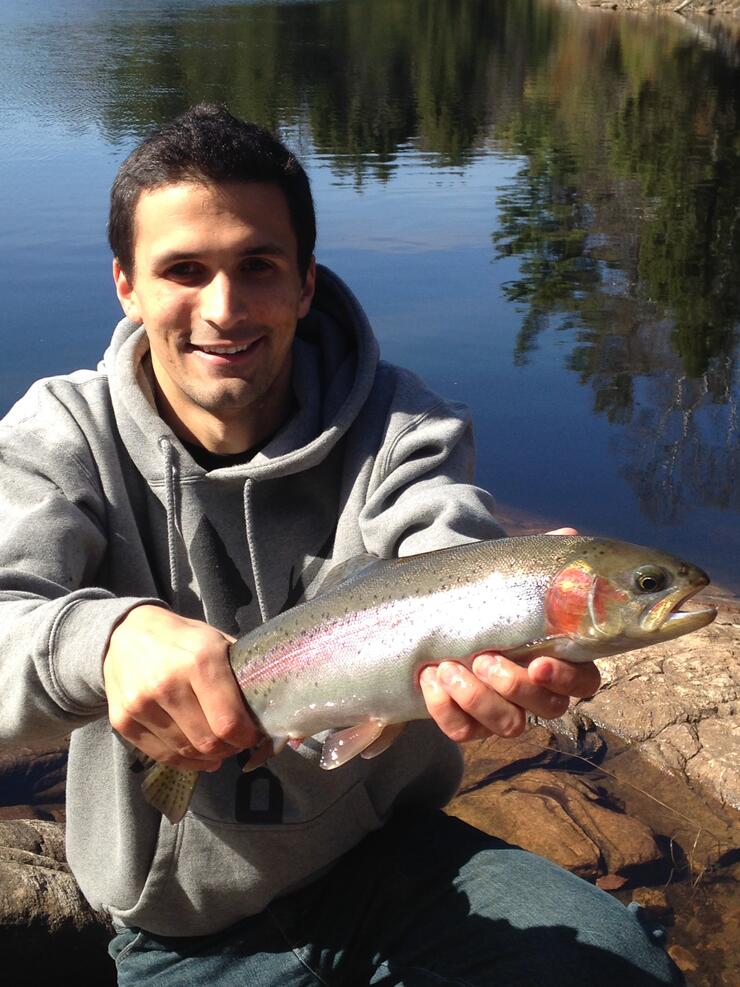 Temiskaming Shores – Zone 8, 11 and 12
Fish on the Montreal River or Lady Evelyn Lake for walleye, northern pike, smallmouth bass, perch, and whitefish, or portage to our lake trout and speckled trout lakes. Moose, bear and bird hunting also awaits you at White Pine Lodge.
If trophy hunts are on your bucket list Saul Outfitters has you covered for excellent black bear and boose hunting. Resident guides will great you on arrival with a baited tree stand or a pre scouted ridge for you to hunt. Great fishing opportunities are also available.