Why Pukaskwa National Park Should Be On Your Next RV Trip
This stunning dream destination is closer than you think—and the drive up there is half the fun!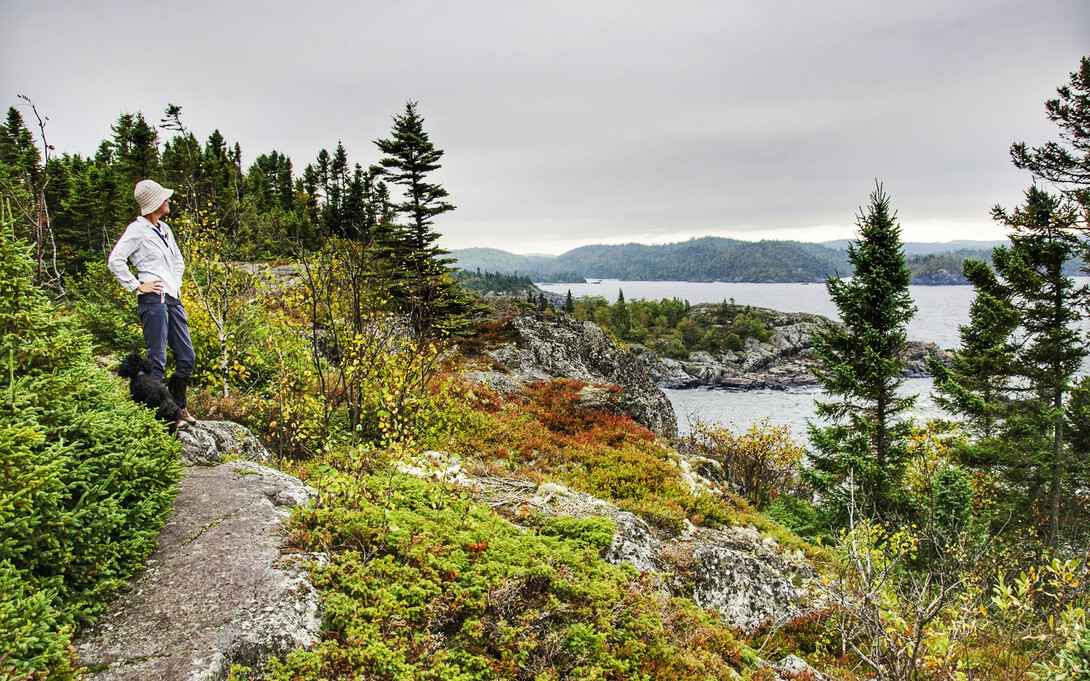 "Serene, pristine and untouched" is how Jennie Yi of Toronto described Pukaskwa National Park in Northwestern Ontario. Jennie, with her husband John and two teenage sons, chose Pukaskwa for their summer camping trip and were blown away by the natural beauty of the area. The whole family loved this wild, untamed Ontario wilderness that rivals any in the world. With a recommendation like that, I had to check it out for myself!
For years I had dreamed of camping at Pukaskwa, a vast expanse of forest along the northeastern shore of Lake Superior. Somehow Pukaskwa seemed elusive, a distant and ambitious trip—until I realized the 1,100-km distance from Toronto is an easy day-and-a-half drive, with stunning views that make getting there a genuine part of the adventure! Sault Ste. Marie, at 700 km out, makes a great stopping point the first night.
You won't be disappointed with the Sault Ste. Marie KOA, with spacious full-service RV sites on 74 carefully landscaped acres open from May 1 to Thanksgiving. The following morning, you will enjoy beautifully illuminated westward views of Lake Superior as you continue north on the TransCanada highway reaching Pukaskwa at midday.
Hattie Cove Campground is located at the far north end of the park, accessed via highway 627 southbound. The campground has two loops of campsites: the south loop has almost 30 electric sites plus another 13 non-electric sites, while the north loop offers 25 non-electric sites for a more rustic experience. All sites are well-treed with good privacy, and there is a comfort station with showers and toilets. Conveniently, a dump station is located just down the road from the campground.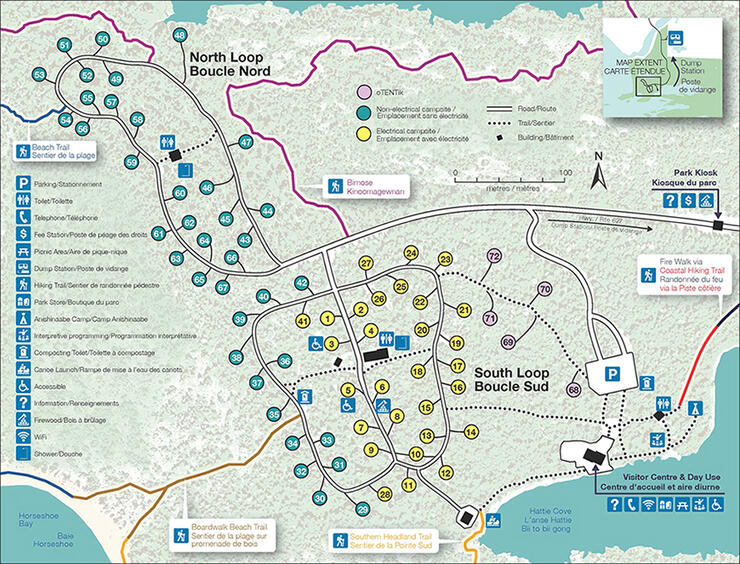 Arriving at Pukaskwa in the early afternoon, you will have plenty of time for setting up and exploring before dinner. We started with the Southern Headland Trail, which climbs up the rock from Hattie Cove boat launch area to southward overlooks along the rocky shoreline. As we climbed the trail and cleared the trees, the stunning beauty of the view across the channel took my breath away!
We found the iconic Canadian National Park red Muskoka chairs planted high on the rock and couldn't resist snapping this quintessentially Canadian photo (#sharethechair). We followed the trail in a loop around the rocky peninsula before descending again to Sand beach on Horseshoe Bay and returning to the campground via the short Boardwalk Beach Trail.
The campground provides direct access to the calm, protected waters of Hattie Cove, a perfect location to try out a kayak, or take the kids on an easy canoe paddle around the cove (rentals are available at the boat launch). More experienced paddlers can pass through the narrows to explore Pulpwood Harbour or access the open expanse of Lake Superior, a wild inland sea with many faces and moods.
Pukaskwa is famous for it's White River Suspension Bridge over Chigamiwinigum Falls. Not for the faint of heart, the bridge is a 15-km out-and-back hike from the campground along the Coastal Hiking Trail.
Be sure to leave early in the morning if you try this as a day trip, and pack plenty of water and snacks. Better yet, bring your tent and sleeping bag to make it an overnight backpacking trip! The Coastal trail connects to the 12-km Mdaabii Miikna loop trail for a truly remote experience of Pukaskwa's wilderness, with scenic backcountry camping by the water.
Vagabondesss, a nomadic motorcyclist and adventurer, calls Pukaskwa "magical." On her cross-Ontario journey last fall, Pukaskwa was her favourite part: "I really loved the varied scenery, the rocky hikes (with lots of scrambling involved), and the lack of people."
Pukaskwa will enable you to get away from the hectic bustle of daily life and reconnect with nature and yourself. As Vagabondesss discovered, the suspension bridge is a perfect place to "sit right on top of some epic, beautiful rapids and contemplate life." Read more about Vagabondesss' visit to Pukaskwa!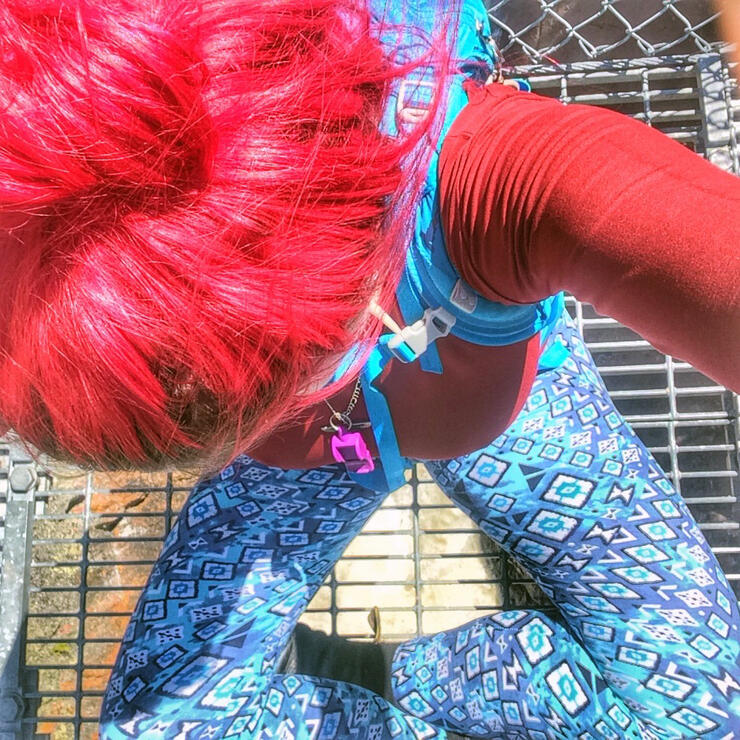 Even though it is remote, you need not feel disconnected at Pukaskwa: while cell signal is limited in the park, the cozy visitor centre at the campground has fast free Wi-Fi. With comfortable places to sit inside and a waterfront patio right on Hattie Cove, you can easily keep in touch and share photos of this provincial paradise during your stay!
A short 25-minute drive north from the campground will take you to the Town of Marathon. The perfect spot to replenish supplies, you can purchase gas and groceries, visit any of multiple restaurants and access the public library for more free Wi-Fi. We went to town to celebrate my husband's birthday with Chinese food takeout at Wok with Chow Chinese! Be sure to visit the pebble beach in town on Jellicoe Cove.
Pukaskwa, a must-see destination for any RVer in Ontario, is closer than you think! This wilderness, every bit as majestic as any across Canada, is truly a National treasure. Make your next RV road trip a trip of a lifetime for your family and discover this incredible treasure for yourself!