Provincial Parks, Scenic Views, and Road Trip Adventure in Ontario
This 10-day Provincial Park circuit is ideal for groups of friends looking for an epic summer trip right here at home.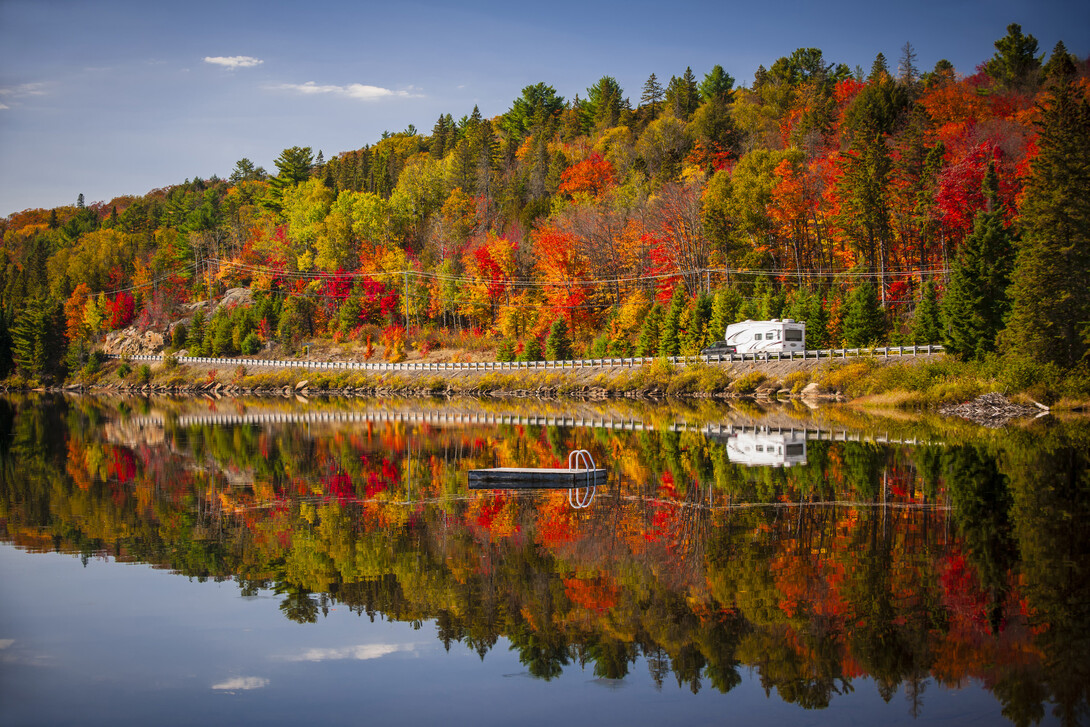 Northern Ontario offers a huge number of attractions and natural sights worth a stop—and there are few better ways to fully enjoy these than by hitting the road in an RV for the Provincial Park Nature Trail. While you could spend weeks touring the many hidden gems throughout this region, a 10-day outing will allow you to pack in plenty, especially if you use the Go Tour Ontario Trip Planner, which offers an itinerary that you can use as a guide.
To make the trip planning that much easier, here we're offering up some of the highlights you'll want to be sure to check out as you follow this 10-day trek. Starting at Niagara Falls, then looping around Georgian Bay and going through Algonquin Provincial Park before ending at Wasaga Beach Provincial Park, you're going to pack in plenty of incredible scenery. From stunning beaches to refreshing breweries and plenty of stops in between, every day on this journey will be packed with fun, with great options for parking each night. 
Day 1: Niagara Falls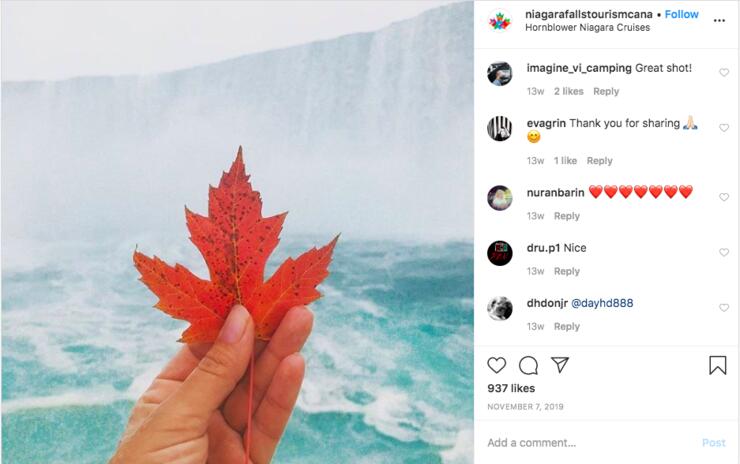 Niagara Falls needs no introduction. Whether checking out the Horseshoe Falls aboard the Maid of the Mist or strolling Clifton Streets famous attractions, this landmark rarely fails to leave any observer with a sense of wonder. Once you've had your fill of awesome natural sights, you can kick back at one of the area's renowned rooftop restaurants like Massimo's Italian atop the Sheraton. 
But when it comes to finding a place to park your RV and rest up for the evening, look no further than Niagara Falls KOA, just three miles from the falls and offering free shuttle service back and forth (not to mention, heated pools and even an outdoor cinema for when you're ready to relax after a packed day). 
Day 2: Pinery Provincial Park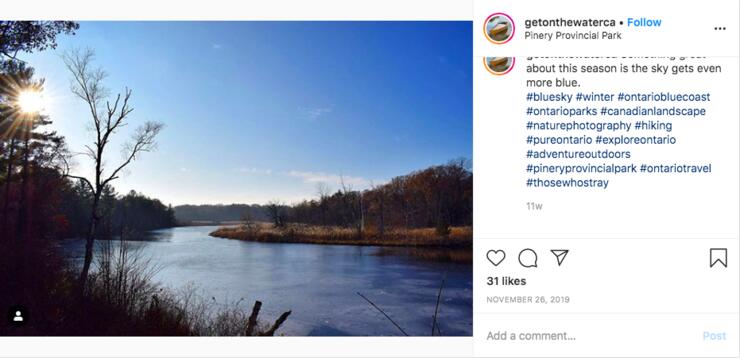 Head west from Niagara Falls, through Hamilton (where you can grab a craft beer at one of its many breweries, or check out one of its many waterfalls), Brantford, and London (home to Komoka Provincial Park, set along the serene Thames River). Less than 300 km from Niagara, you'll land in the beautiful Pinery Provincial Park. Overlooking Lake Huron, this destination offers visitors more than 10 km of sandy beaches, 10 distinct walking trails, and 14 km of bike trails (or, during winter months, 38 km of groomed ski trails). Those looking for something more high-adventure can also rent canoes, hydro bikes, paddleboards, and more.
Just outside the park, you can park your RV at the Silver Birches RV Resort & Campground in Lambton Shores, Ontario. The park offers activities for all ages year round, including hayrides, potlucks, and horseshoe tournaments. But the surrounding scenery is the real centre of attention here.
Day 3: Scottish Adventure in Kincardine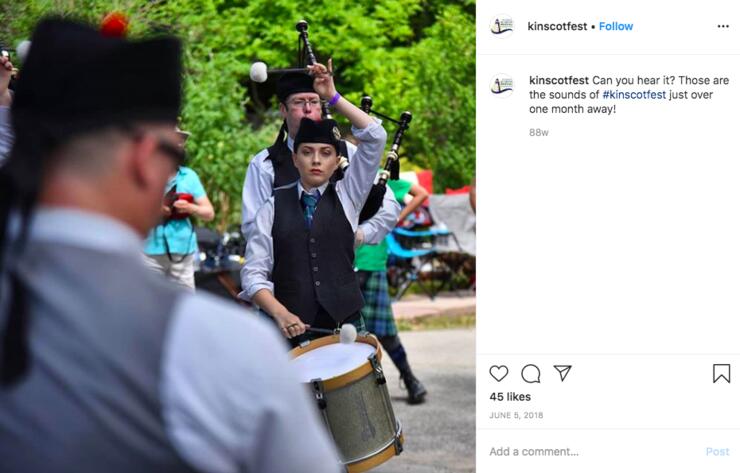 Heading north on the 21, take in the beauty of the Port Huron lakeshore, enjoying the views at any number of beaches—Blue Water Beach, Bogies Beach, Southampton Beach—and make stops at the red-topped Kincardine Lighthouse (originally built in 1881) and the charming municipality of Kincardine, which continues to exude its Scottish heritage, whether in the tartan decorating many storefronts, the kilts worn by locals, or the Scottish Pipe Band that takes to the streets every Saturday night during the summer. Head here in early July for the Kincardine Scottish Festival & Highland Games.
The surrounding area offers plenty of great hiking (or snowshoeing) trails, not to mention opportunities for birding. Pull up for the night at Green Acres Campground and RV Park, where you can check out its basketball court, horseshoe pit, or shuffleboard area before calling it a day.
Day 4: Sauble Falls Provincial Park 
After a good night's sleep, head to Sauble Falls Provincial Park, a great spot for picnicking, canoeing, and (during spring and fall) catching the spawning run for Rainbow Trout and Chinook salmon. If the weather's nice, spend the afternoon at Sauble Beach, the second-longest freshwater beach in Canada and one of the best places in the country to catch a sunset (often with a drink in hand). Make a stop in town, where you can enjoy a meal or evening round of mini-golf. Then head north to the terminus of Highway 6, where the Big Tub Lighthouse stands, active since the late 1800s, guiding ships through the precarious waters. Turn to your left to see Lake Huron and right for a view of beautiful Georgian Bay. 
Day 5: Country Music on an Island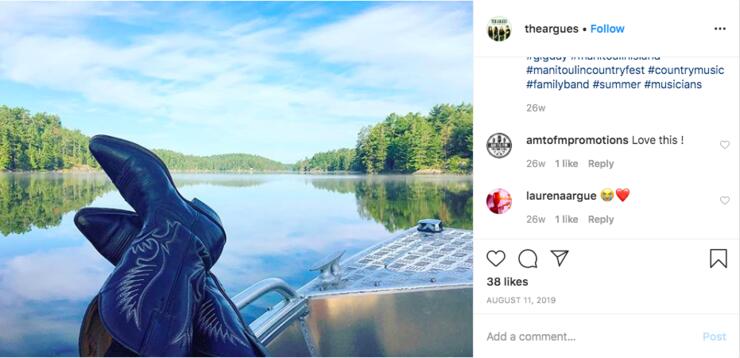 Catch a ferry from Tobermory to the idyllic Manitoulin Island, where visitors can stop at the farmer's market, check out a huge collection of vintage tractors, or enjoy some of the creative work of the Debajehmujig Theatre Group, the only professional theatre company in Canada located on a First Nations reserve. Be sure to set aside some time to explore the island by foot, bike or horseback.
If you're heading there in August, you can catch some big names in country music at the Manitoulin Country Fest. In addition to food and fun activities, the event offers a range of RV camping options.
Day 6: Science and Suds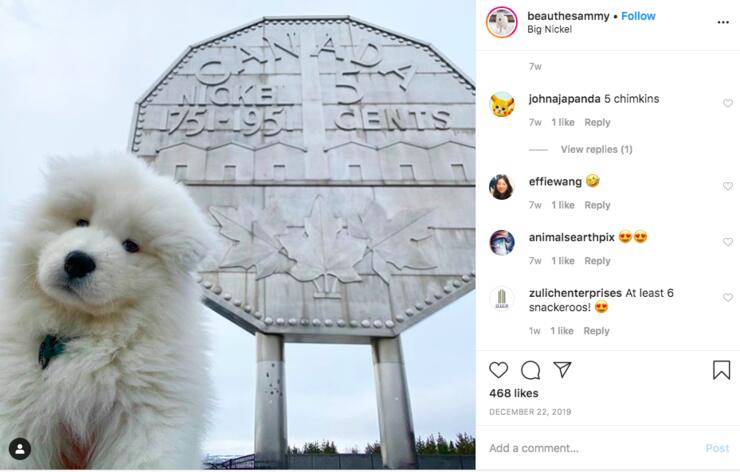 Wind your way north past lakes, waterfalls, and countless photo-ready vistas as you head to the city of Sudbury. Catch a show at the Grace Hartman Amphitheatre, explore the area's numerous heritage sites, or sample some beer at one of several breweries putting the "suds" in Sudbury, including Stack Brewing, Spacecraft Brewing, and 46 North Brewing.
You won't want to miss Dynamic Earth, a hands-on education centre dedicated to earth science and mining. Visitors can check out the rock gallery, mineral wall, or tour the mines and learn about the science behind the process—as well as how Sudbury's industry contributes to the Canadian economy. But one of the biggest draws here is the Big Nickel, an exact replica of a Canadian nickel—that just happens to weigh 13,000 kg, making it the largest coin in the world.
RV campers can wind down at Carol Campsite and RV Park, just a minute from the Highway 17 and Highway 69 interchange, where they'll find laundry facilities, showers—not to mention a swim area, fire pit, and tetherball court.
Day 7: Explore the Gorge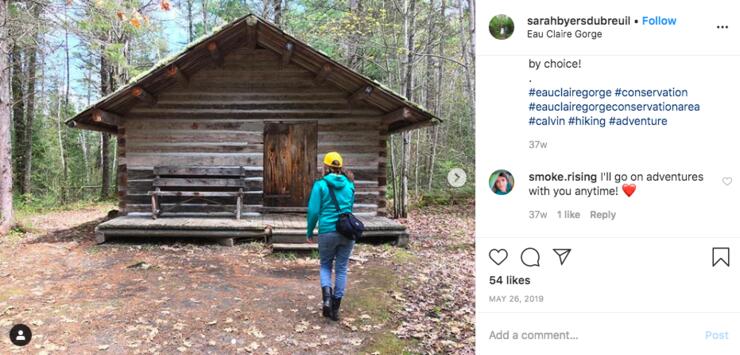 Head east along the coast of Lake Nipissing to North Bay, a vibrant city with Northern hospitality to spare. Highlights include the North Bay Museum, which tells the history of the area including its lumber and fur trade, as well as The Boat Lakeside Bar and Grill, set inside a 99-foot steel-hulled ship.
But this trip is all about the great outdoors, so make sure to set aside some time for Mattawa River Provincial Park, which once served as a key route for trappers and loggers and Indigenous nations before that. Today, you can retrace their path with a Mattawa River canoe outing or, for the more adventurous, whitewater rafting.
For hard-to-beat hiking, head east to the nearby Eau Claire Gorge Conservation Area, where you can lace up and travel the hilly Eau Claire Gorge trail. The gorge offers spectacular waterfall sightings as well as remnants of a log slide and dam from the mid-1800s, and a reconstruction of a logger's cabin in the spot where a squatter lived for years in the early 20th century. 
Day 8: Stepping Into Ontario's Logging Past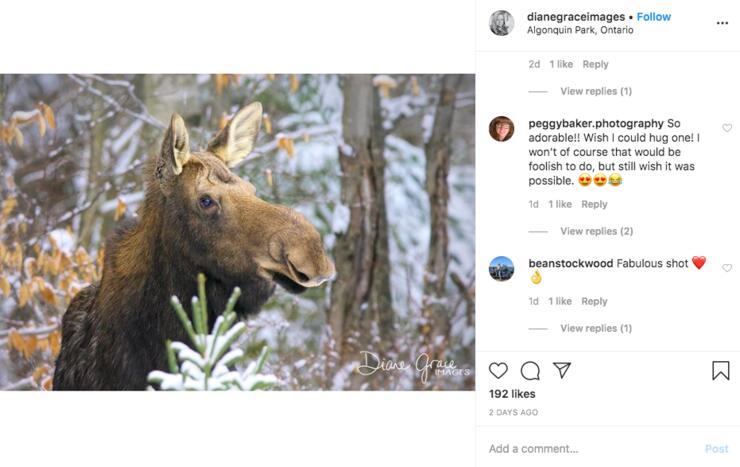 The outdoor experiences continue as you drive a horseshoe-shaped route, heading west from Eau Claire Gorge back toward North Bay before heading south on Highway 11. Consider a stop at Arrowhead Provincial Park, where you can stretch out on a sand beach overlooking Arrowhead Lake or explore its 15 km of hiking trails, where you're likely to come across a waterfall or the remnants of 1870s homesteads. 
Hook a left and head east to the Algonquin Park Visitor Centre. Here, you can learn about the area's logging history at the Algonquin Logging Museum or see works from some of Canada's top wilderness artists at the Algonquin Art Centre. But you'll want to leave plenty of time to stroll through the park's expansive trail system, keeping your eyes peeled for moose, birds, and bears. The park also includes a number of campsites that can accommodate RVs, complete with electrical hookups.
Day 9: Waterfall Wandering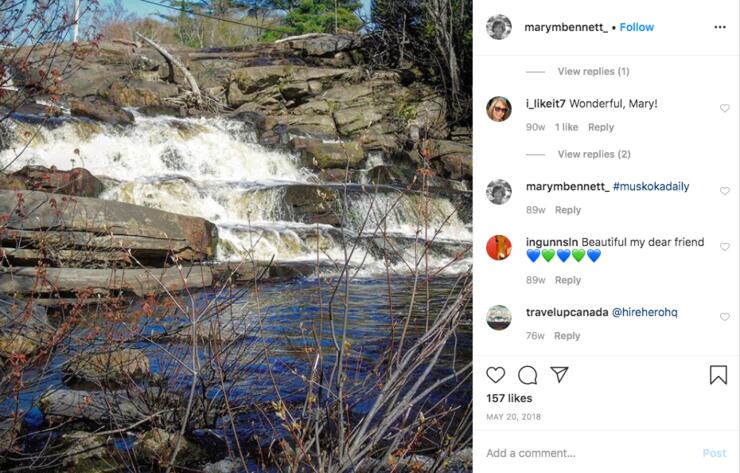 About an hour and a half southeast of Algonquin Park, as you make your way through the Muskoka cottage region, you'll want to make a stop at Upper Rosseau Falls, where the water meanders over its rocky river bed from a height of 30 metres into Lake Rosseau, offering a peaceful but powerful experience for nature lovers. While this rocky sight is a highlight of the region, you aren't far from several other striking waterfalls, including Skeleton Falls, about 8 km east, and the Bracebridge waterfalls, about 20 km away.
Less than 30 km from Upper Rosseau Falls you'll find Parry Sound KOA, an ideal spot to park your RV for the evening. Nestled in the heart of Georgian Bay country, the Parry Sound KOA has tons of amenities. Come for the nearby sandy beaches, stay for the heated pool, pancake breakfasts, free Wi-Fi, trampoline, playground, and mini golf. 
Day 10: Winding Down in Wasaga Beach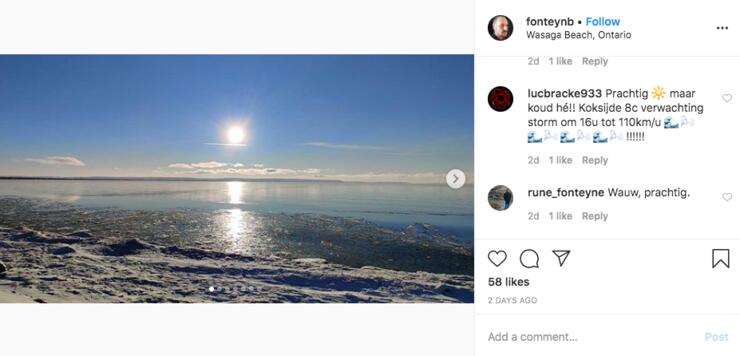 A quick hour's drive south from Parry Sound, travellers will pull into Smith's Trailer Park in Midland. This park offers a wealth of amenities, from volleyball and horseshoe pits to fishing and boating areas. But you'll want to dedicate the day to exploring the area, including the nearby beaches.
Set aside plenty of time to enjoy Wasaga Beach Provincial Park—the longest freshwater beach in the world, with more than 50 km of hiking trails. Learn about the area's role in the War of 1812 (specifically, the HMS Nancy's battle against three American schooners) at the Nancy Island Historic Site, which features a theatre, museum, and replica of a Great Lakes lighthouse.
Having taken in the region's history, art, and lots of nature, you can wind down this 10-day RV trip with a deeper understanding of Ontario and everything that makes it so special.