Love on the Run—RVing for Young Couples
Ready to take your relationship to the next level? If you can make it work on the road you can make it anywhere! Here's a quick guide to get you started on the right foot...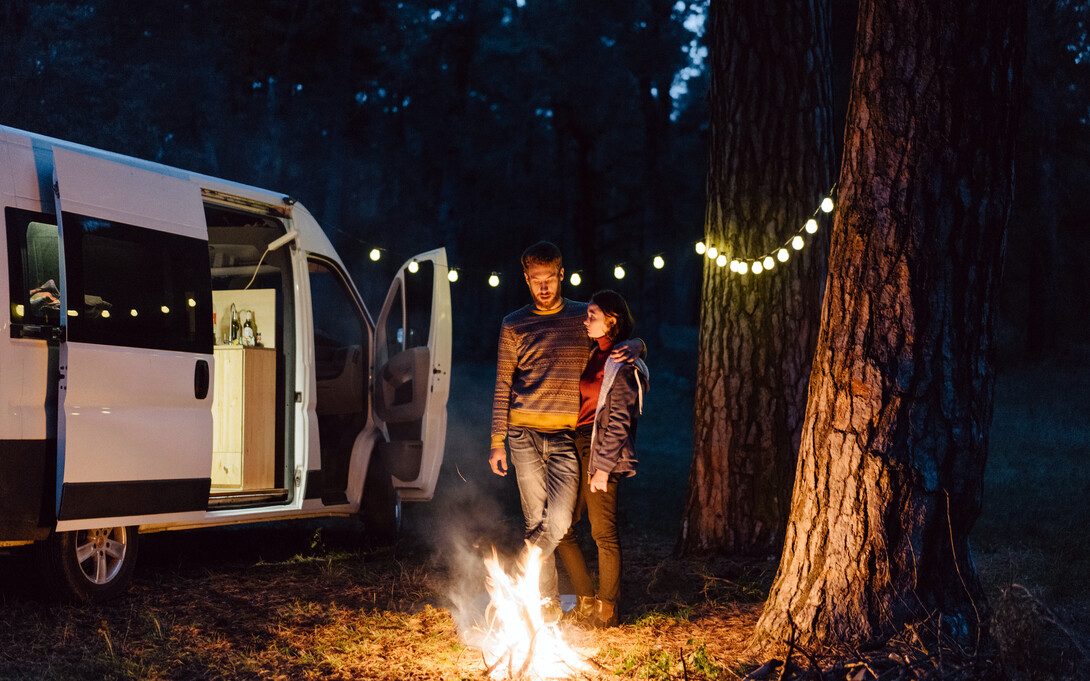 There's no doubt that #vanlife is the good life, sometimes you gotta get the heck out of Dodge. Especially when you've been quarantining together, indoors, for months. For those looking to get tight with nature, RVing is the way to do it. And there's nothing better than being out in God's backyard with your partner. We've put this list together to help you navigate getting the most out of the #RVlife.
Cost
How much bread you lay down will largely be determined by the size of the RV, the options, and the vehicle you need to tow it (if it's not a motorhome.)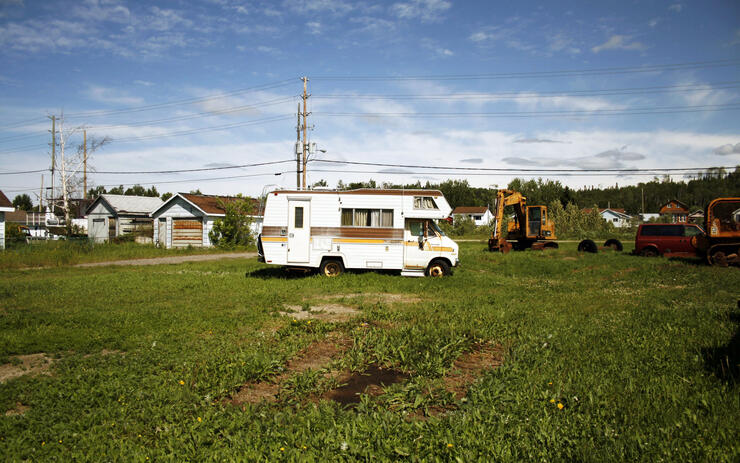 You can learn all about the different types of RVs here, but for most young couples you'll be in the market for a small motorhome like a van conversion, or a tent trailer. Who doesn't have good memories of the family tent trailer? You can find them used on Kijiji or Craigslist, fix 'em up and hit the road!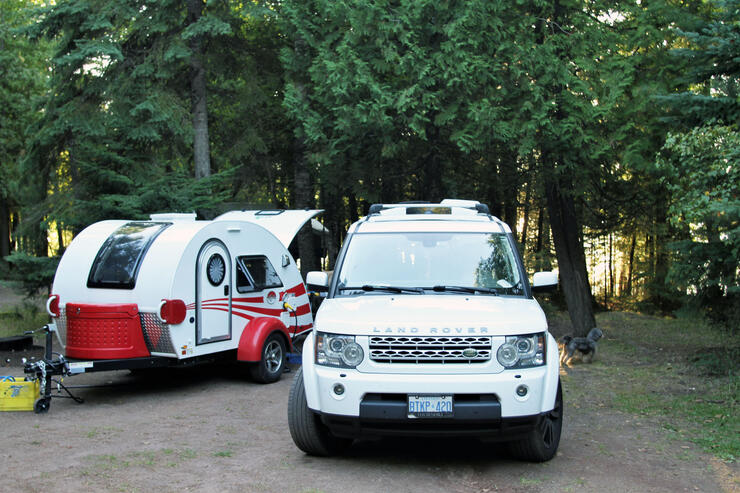 Tow Vehicle
If you end up going with a tent trailer, make sure your vehicle has the right type of hitch (they come in different classes) and the right towing weight. You want to give yourself some room on the weight as well, as you'll be filling the RV with all your stuff.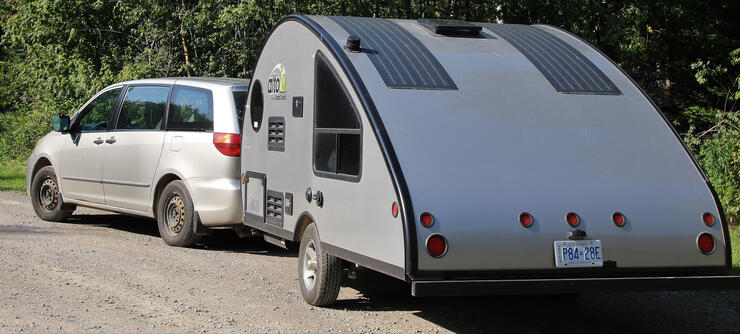 Owner's manuals for pretty much every car and truck out there can be found online, and will usually have the towing capacity listed in them. You'll also need to make sure your wiring is set up to plug in your trailer lights. U-Haul and some mechanics can set these things up for you. Lights are super important. Some people say you should test your trailer lights every time you plug them in. ¯\_(ツ)_/¯
Buy or Rent?
There's no doubt about it, RVing can be cheaper than staying at hotels when travelling, but ownership can have hidden costs. When you're not using it, where do you store it? Some people have successfully rented theirs out to keep costs down, but then you have to administer the rental and store it. If you rent, there are places like CanaDream or Motor Home Travel, and both will end up costing you about the same as a hotel room every night. But it can be a good way to dip your toes into RVing to make sure you're really ready to dive in!
You Will get Poo on Yourself
There's an element to RVing that the salesperson will never talk about, and that is all the gross aspects of RVing. You'll have to vacuum and clean a kitchen, bathroom, bedroom, and living room, all with limited running water, access to washing machines, etc.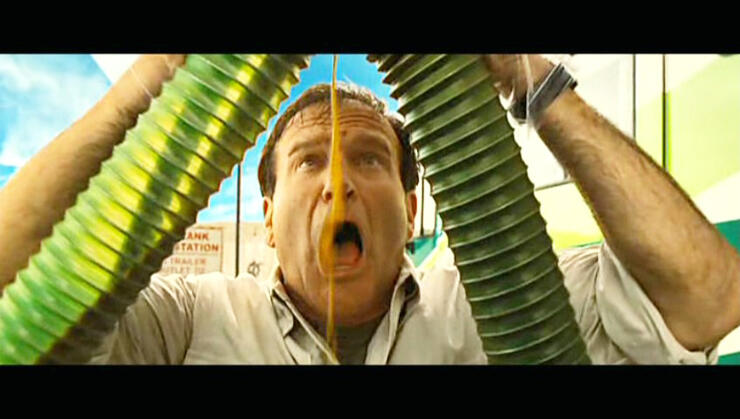 But maybe the worst part is that if you get one with a toilet, you've got to find a dump to... dump your storage tanks every once in a while. It's not as glamorous as Instagram makes it seem. That being said, it's still totally worth it.
Be Frugal with Space
Of course, you'll want to bring it all with you—but maybe not everything. That vintage record player and collection of your favourite vinyl will look great, but your smartphone is way lighter and easier to put away when it's time to move. Promise me you'll think about it.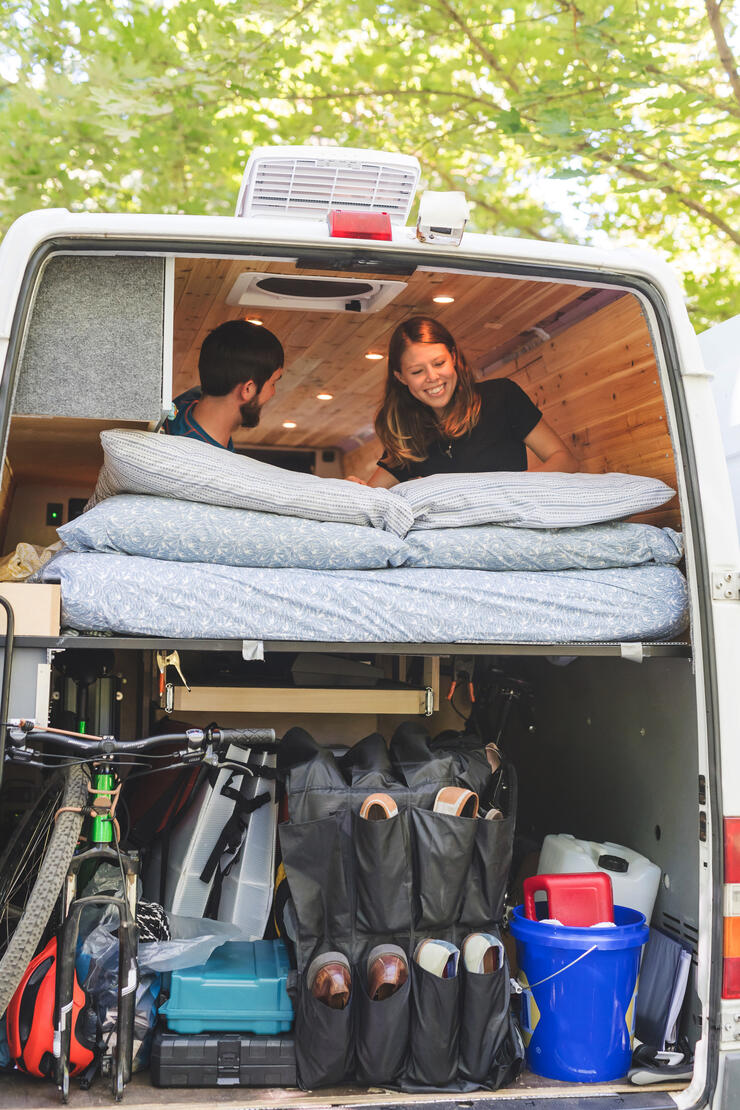 Where to Go
Probably the most important question any young couple asks themselves is where to go. The world is your oyster in an RV, and you can basically camp anywhere it's legal.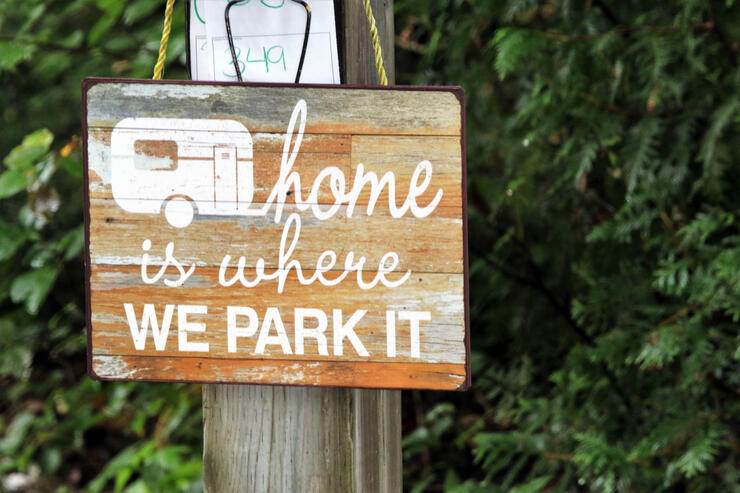 But for young couples, the most useful places to go should offer great privacy, authenticity, real nature (i.e. not at the side of the highway in a suburb), allow for longer stays at lower cost, and be deeply unique.
That's why we recommend the private and provincial parks of Northern Ontario. 
For those coming from Minnesota, Wisconsin, Sault Ste. Marie and Wawa, we recommend Sunset Country—check out their RV listings here—home to the must-see Ouimet Canyon and the stunning Pukaskwa National Park.
For those coming from Michigan, Algoma Country is a pretty great bet, and easily accessible with lots of great parks and campgrounds, including Lake Superior Provincial Park where you could easily spend a week exploring!
For couples coming up from Southern Ontario, like Toronto, the Hammer, the Shwa, Kitchener-Waterloo, and even Quebec, we highly recommend the backroads of Northeastern Ontario. Click here to see what they have for the RVing and camping. 
#RVlife is truly the best life—the freedom and connection with nature can't be matched by any other form of travel. So grab your tent trailer and head north! There's a whole world waiting for those exploring in twos!