The 10 Best RV Itineraries in Ontario
From quick weekenders from the GTA to 21-day adventures across the province, here are 10 itineraries to help you plan your summer road trip!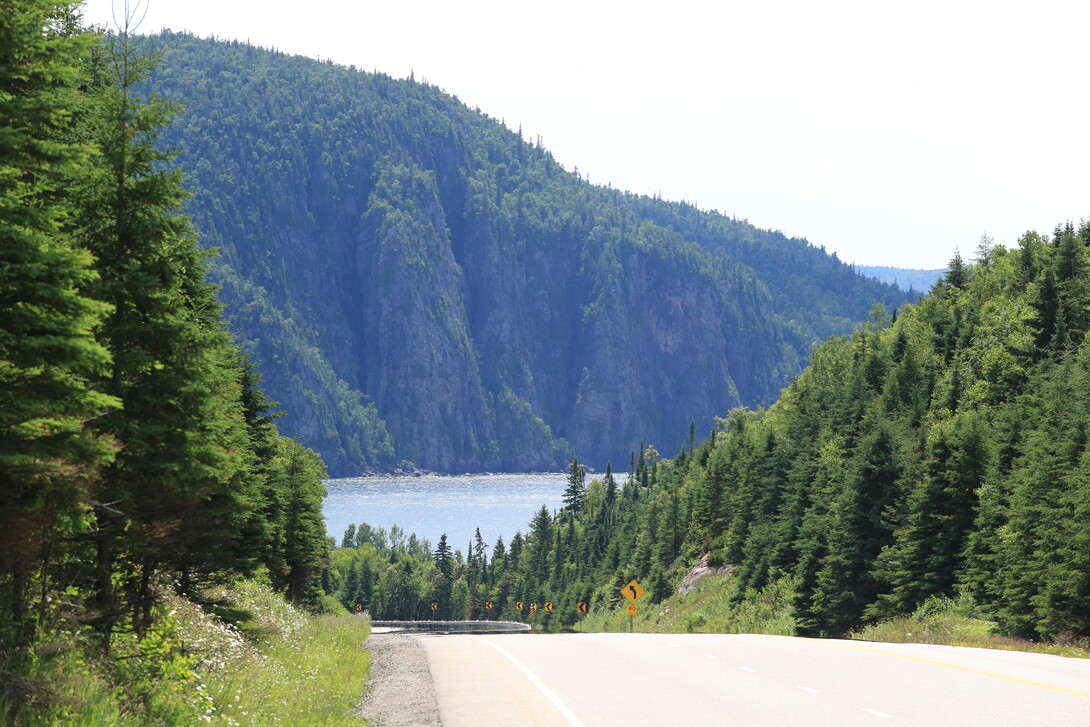 The province of Ontario offers RVers endless opportunities for the perfect vacation. Our iconic boreal forests and pristine lakes, the world's largest freshwater island, unique cultural attractions in our major cities and historic small towns, fresh local cuisine, and more await RVers that are bold enough to venture north. The province also offers an abundance of options when it comes to campsites, whether you're looking for KOA options, boondocking opportunities, or a chance to visit one of our incredible provincial parks. So follow along and start planning your Northern Ontario RV road trip today!

DESTINATION: COCHRANE. If you're looking to get north but want to keep your trip under 1,000 km one-way, Cochrane is a worthy destination. Travelling from Toronto, once you're past Barrie, the route is practically a greatest-hits compilation of South and Central Ontario's must-sees. Check out the trails, breweries, and other experiences to be had in this home of the world's largest polar bear habitat. 

DESTINATION: SAULT STE. MARIE. A medium-length trek from Toronto, Sault Ste. Marie is heaven for lake-lovers: it sits between Superior and Huron, and the drive up follows Huron's north shore almost half the way. Visitors love the opportunities for biking, hiking, and exploring in this waterfront city. 
DESTINATION: THUNDER BAY. Getting to Thunder Bay is just a matter of extending your trip from Sault Ste Marie by driving the rest of the way around Lake Superior. Make no mistake, though: at just over seven hours, that's no short trek—but it's a beautiful one. Check out the best things to do in Thunder Bay while you're visiting. 
DESTINATION: KENORA. Continue along Highway 17 from Thunder Bay for just shy of six hours and you'll hit the lakefront town of Kenora, which is just 200 kilometres away from Winnipeg, and known for its boating opportunities on the massive Lake of the Woods lake system. 
Grab some friends and hit the road for a trip of a lifetime.
This 7-day circuit is ideal for a group of friends looking for an epic summer trip right here at home.

This loop will get you from Niagara Falls to Tobermory (380 km) where you'll catch the ferry to the serene Manitoulin Island. Then it's across the top of Georgian Bay to Sudbury before heading south along the eastern shore to take another boat cruise in Parry Sound. Along the way, you'll visit beautiful waterfalls, shipwrecks, provincial and national parks, the world's longest freshwater beach, and more—all with stops at RV-friendly campsites
This 10-day Provincial Park circuit is ideal for groups of friends looking for an epic summer trip right here at home.

The routes, the campgrounds, and everything else you need to know to take on this historic, nine-day RV adventure from Toronto to Kenora. Get ready for the road trip of a lifetime!
This trip on the Heart of Canada Loop will get you the 700 kilometres from Winnipeg to Thunder Bay—but not in any hurry! Take two weeks, staying two or three nights at each stop, to really get in tune with the peaceful Northern Ontario atmosphere.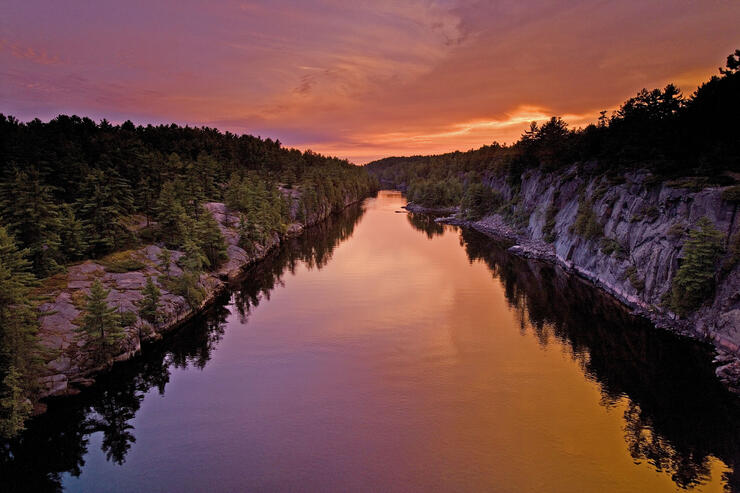 The best way to experience Ontario by RV is to take your time. This three-week tour will see you covering well over 4,000 kilometres. Cross from Montreal into Ontario's world-famous Niagara Falls for a start. From there you'll visit Manitoulin Island, Thunder Bay, Sudbury and so many more Ontario attractions—with great RV-friendly campsites all along the way!