KOA Campgrounds in Northern Ontario
From waterfront Sturgeon Falls to the award-winning Thunder Bay site, KOA sites offer Ontario RVers great options for your provincial road trip.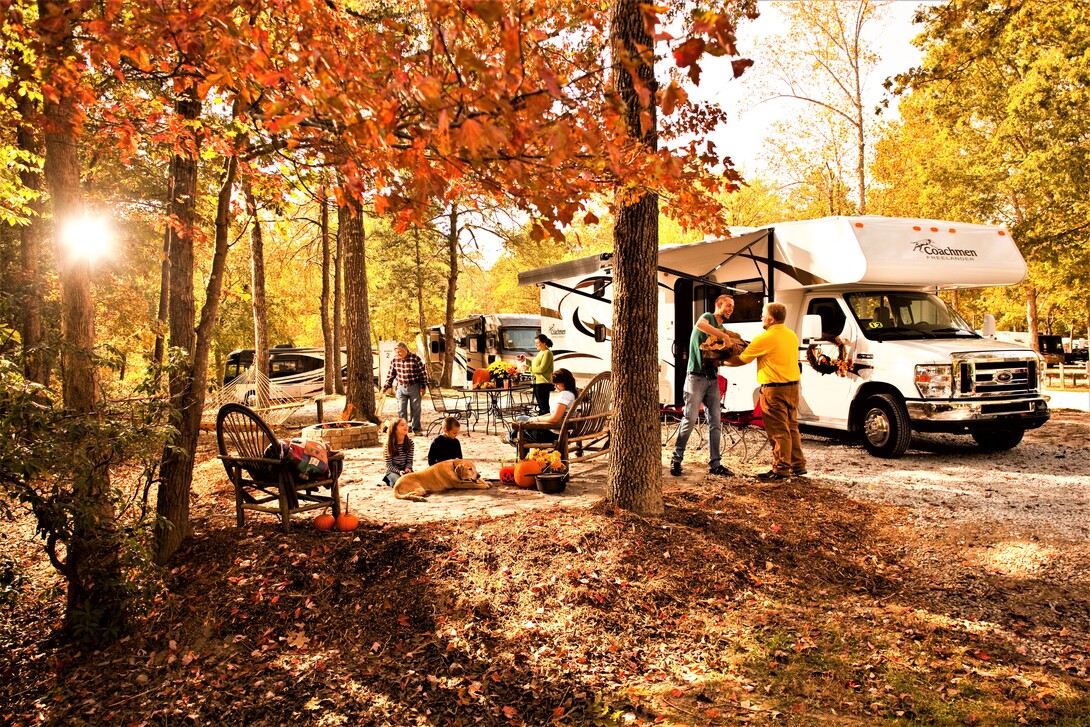 First-time campers and seasoned veterans alike look to RVing as an escape—and many of RVers swear by the tried and true Kampgrounds of America (KOA) brand as their primary destination. Consistency and quality dating back nearly 50 years ensure outdoor enthusiasts come back year after year.
Check out the great KOA Kampgrounds Ontario's north country has to offer!
What is the history of KOA?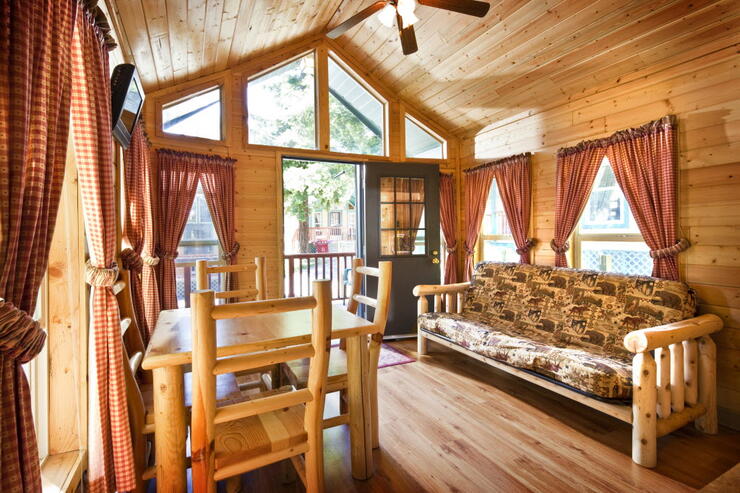 Kampgrounds of America or simply KOA (as most "kampers" refer) is the world's largest system of private campgrounds, with over 525 franchised and company-owned locations across Canada and United States. It started in Billings, Montana, in 1962 by Dave Drum and John Wallace on Drum's small Montana property after observing hoards of travellers heading to the Seattle World's Fair.  At that first KOA property on the Yellowstone River, campers paid $1.75 per night for a campsite, which included a fire ring, picnic table, hot shower facility, restrooms, and store.
This first KOA campground really took off and set the stage for good things to come! By the next summer, the two men and partners worked on creating a system of campgrounds throughout North America, under the name Kampgrounds of America (KOA) where they began selling franchises. With over 525 sites in operation today, KOA has become synonymous with quality and consistency among outdoor enthusiasts.
Why do rvers love koa?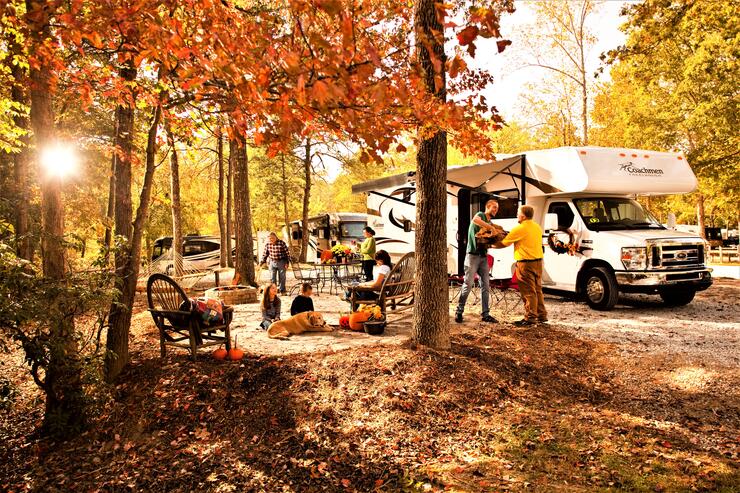 As a seasoned RVer and someone who has camped in every province of Canada, over the past 40 years, I have seen my share of dinge. I now look to KOA for consistent quality—there are no unpleasant surprises here that you might find at other private campgrounds. Unexpected snags can include an electrical hookup that does not work, insufficient water, or unsanitary washrooms. Trust me I have seen it all! Every KOA campground in operation undergoes an annual 600-point inspection, the most stringent in the business, and it shows.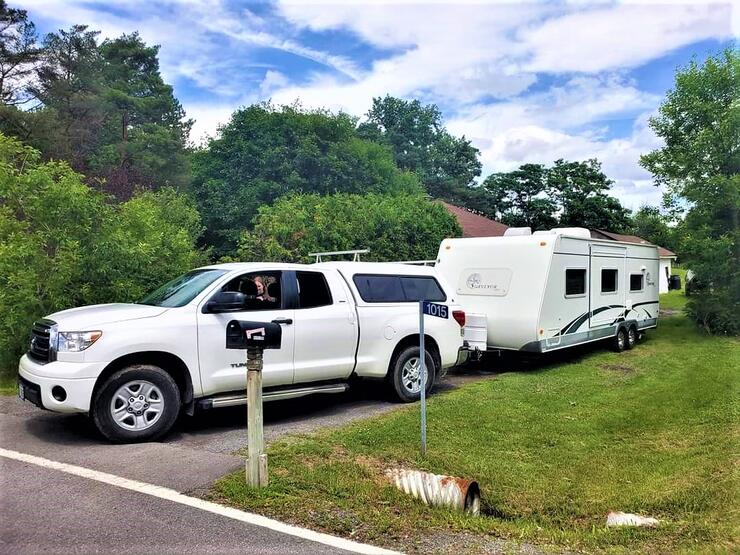 For RVers heading out and about in our province this year, here's a complete guide to Northern Ontario's KOA locations. 
Here are 4 amazing KOA campgrounds for RVers in Northern Ontario.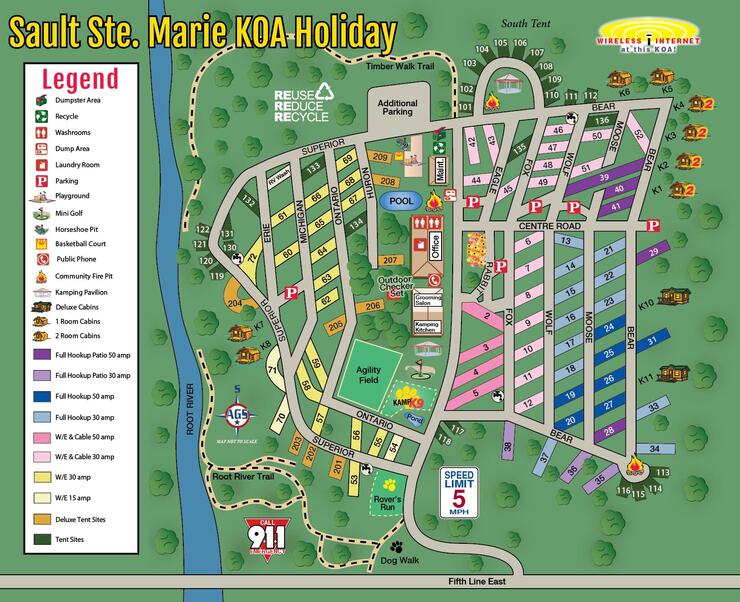 Sault Ste. Marie's beautiful 74-acre KOA Holliday is a full-service KOA kampgound/resort, located a stone's throw from the Trans-Canada Highway. 
This KOA campground offers spacious campsites for a variety of RV sizes and configurations, as well as a separate tenting area. For RVers without a rig, they have Camping Cabins and luxurious new Deluxe Cabins with kitchenettes and washrooms available. While staying at this KOA, be sure to stop-by the famous Canadian Bushplane Heritage Centre, and do a tour of the mighty St Mary's River, and the world's largest locking system, at the Soo Locks Tour. Started in 1934 by Captain Milo Beechgood Welch, a visionary tugboat captain, Welch, a Great Lakes Towing Company employee, saw the Soo Locks as an attraction for visitors. 
While staying onsite, other standard KOA activities are at your disposal. These include access to fun bikes and mini golf, taking a dip in the pool, or hiking on the nearby nature trails. This KOA boasts is an outdoor pavilion with big-screen TV right beside the Camping Kitchen. Campers can also enjoy free Wi-Fi throughout the park, and dog lovers (like myself) will appreciate the Kamp K-9 playground, Rover's Run, and onsite self-serve dog grooming salon.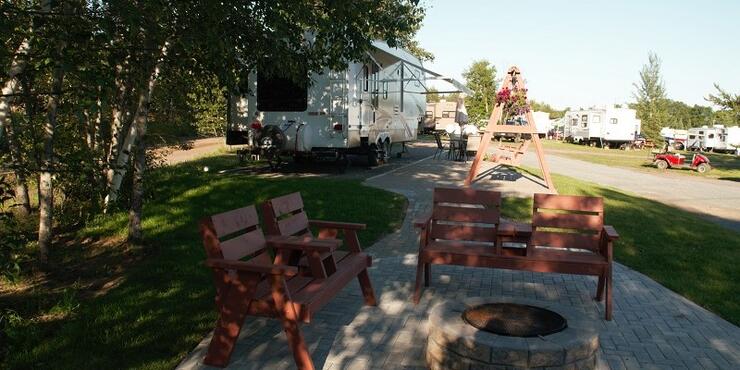 A little further up the lakehead in Thunder Bay, is the KOA Thunder Bay—a 90-acre campground that holds fond memories for me. Back in 1981, on a family camping vacation to Western Canada, the KOA TBay was our stop number one rounding out an 18-hour travel day. What a perfect first stop this campground was—I will never forget it. It has access to Kakabeka Falls, located in a picturesque Precambrian gorge, as well as Ouimet Canyon, a site reminiscent of the Grand Canyon.
Winner of the 2011 Kampground of the Year award, the KOA Thunder Bay provides all you would expect from any top-notch campground—heated pool, Wi-Fi, 50-amp service, and accommodations for 80' max length rigs (if there is such a thing.) They also offer deluxe cabins and premium tent sites.
On your way up north, plan a stop at the Parry Sound KOA located in Sequin Township which is another good-sized property with a vast 75 acres of camping space. With ATV and nature trails connected directly to your campsite, do not forget to bring your 4Wheeler along!  ATV Trail permits are available at the office and visit www.parktoparktrail.org for more details and area trail maps.  
Enjoy the onsite heated pool, trampoline, mini golf, wagon rides, bingo, and kid's playground at the Parry Sound KOA, situated on the shore of vast Georgian Bay with its 30,000 islands to explore. Just a short distance from the campground is Foley Matheson Park, a popular beach among swimmers. Located on Little Otter Lake off Rankin Lake Road, this large swimming area is equipped with buoy lines for children, washrooms, change facilities, and a playground.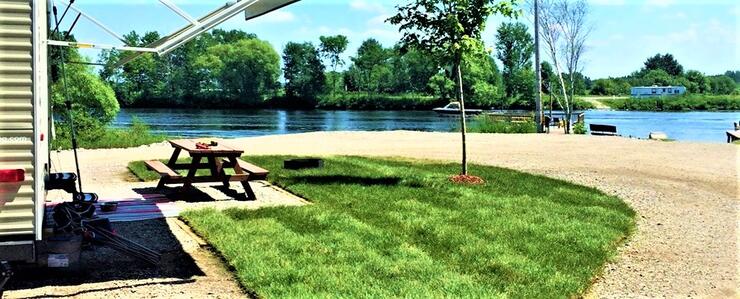 Located on the Sturgeon River, a stone's throw from Ontario's famous Lake Nipissing, the Sturgeon Falls KOA Holiday, owned and operated by Greg & Gina Demers, is THE place to camp when travelling the north country. With a long list of 5-Star reviews from fellow campers, Sturgeon Falls KOA has all its bases covered, for RVers who love the outdoors and especially water.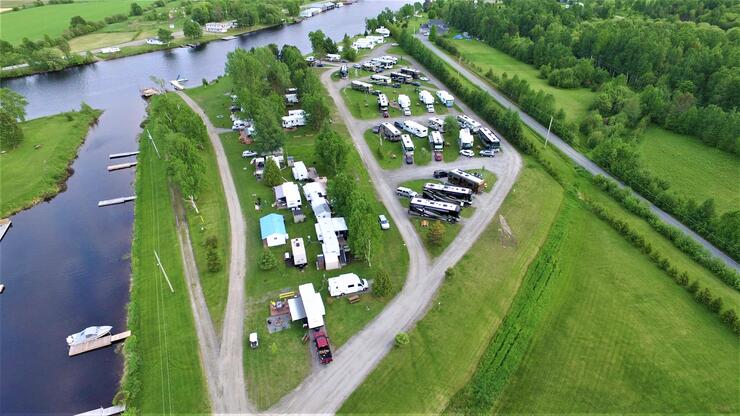 Boating, fishing and kayaking is available right at your campsite, along the mighty Sturgeon River. Take a pontoon boat tour of the river, right from the campground, or enjoy the 80-foot dock with a slide into the water. This KOA is big-rig friendly with 60-foot pads and 30-amp services, as well as 50-amp Pull-Thru RV Sites, up to 110 feet long. Every site offers full service with water, sewer hookup and power. With a 50-slip marina located in the middle of the campground, you may bring your own watercraft or rent one onsite. 
Stay safe!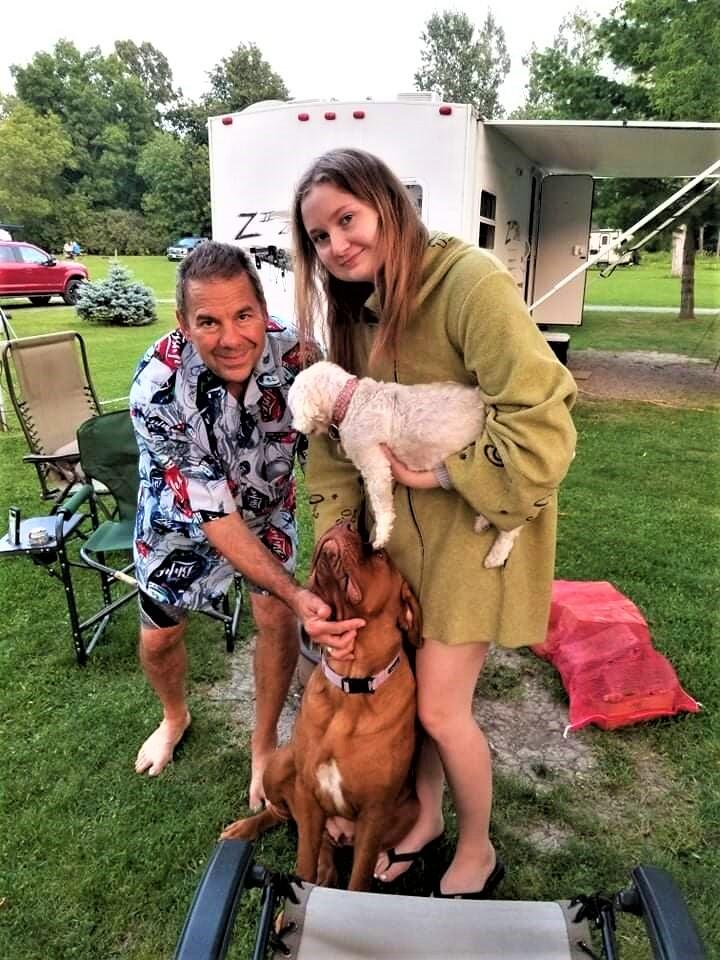 Enjoy your KOA Kamping endeavors and I will see you in the great outdoors!
Looking for itinerary ideas? Here are our 7, 10, and 14-day RV itineraries for Ontario.