Hear that? Ontario's only national wilderness park is calling you!
Nestled along the rugged shores of Lake Superior and hidden from the well-travelled Highway 17 corridor that links Sault Ste. Marie and Thunder Bay, Pukaskwa National Park awaits you.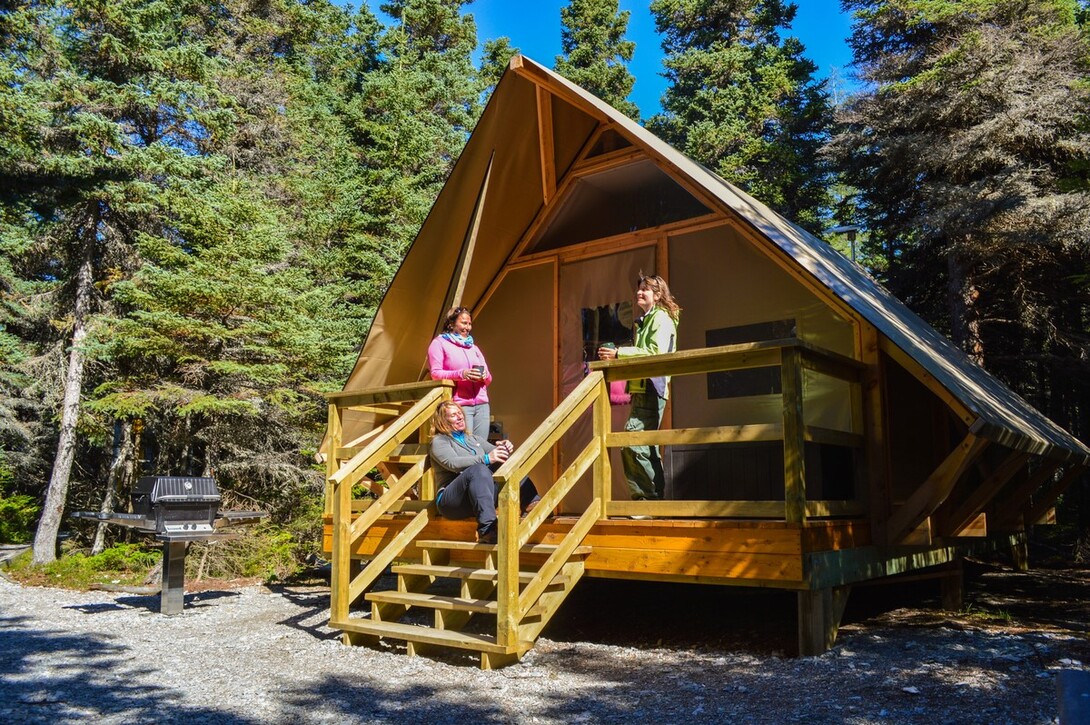 Spanning roughly 2,000 km2, Pukaskwa National Park offers its visitors amazing outdoor experiences, including world-class hiking and camping in both the front and back country.
Whether you and your friends are looking for a unique and unforgettable experience, or you're seeking a family wilderness getaway, the park is now offering five oTENTik tents perfectly suited to answer that northern Ontario secluded wilderness call.
What is an oTENTik?
An oTENTik is the perfect cross between a tent and a rustic cabin and is unique to Parks Canada places. These innovative units offer many of the comforts of home while still providing a genuine and epic camping experience, without the inconveniences often associated with traditional camping methods. Each of Pukaskwa National Park's new oTENTik tents has ample room for you and your friends or family as each unit sleeps up to six people on three sleeping platforms, a wood stove, electricity and seating for everyone.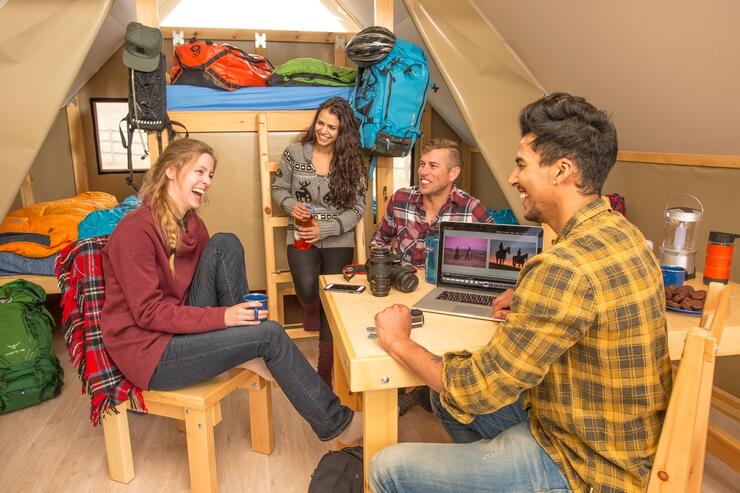 All you need to bring is a sleeping bag, a pillow, some dishes, your food and drinks, a lighter or matches to light the outdoor fire pit, and chairs for sitting around the fire. Each unit comes equipped with a front deck, fire pit, picnic table, barbecue, and food locker.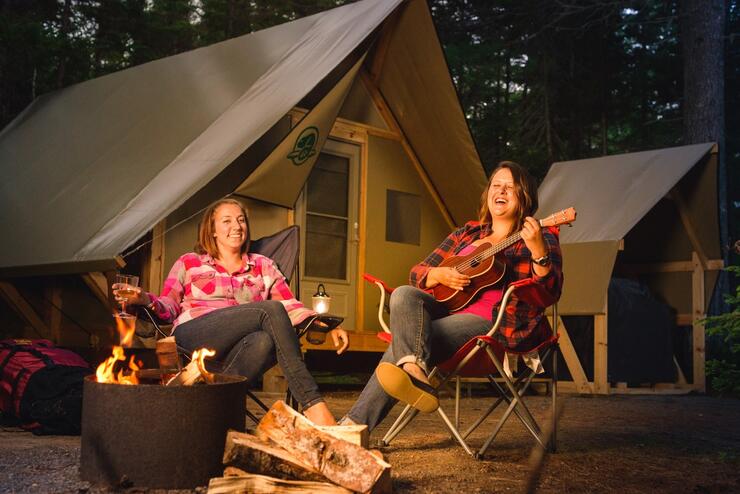 Reservations made easy
Pukaskwa National Park oTENTik reservations for 2019 are available now. Interested in reserving your own unique camping experience? It's easy. Just call 1-877-RESERVE (1-877-737-3738) or follow this link to book online.
What else can you do while visiting Pukaskwa National Park?
The fun at Pukaskwa National Park is endless! Grab your GPS unit and find six of the Parks Canada Hide 'n' Seek Geotour caches hidden throughout the park. Don't have a GPS unit? No problem! You can rent one from the Park, pre-loaded with all the cache coordinates for only $5 per day. This is a great way to enjoy the remote wilderness the park has to offer!
Why not take a hike? Pukaskwa National Park has amazing wilderness trails, both short and long, that will leave you breathless! Close to the campgrounds, shorter day hikes allow you to explore the rugged and rocky beauty of Lake Superior's shore. Feel like challenging yourself? Hike the 18-km round trip to the White River Suspension Bridge, a 23-metre swaying bridge spanning the roaring Chigaamiwinigum Falls. Want a weekend hike? Try the Mdaabii Miikna trai,l which showcases all that Pukaskwa has to offer in a fraction of the time it takes to complete the Coastal Hiking Trail, Pukaskwa's most rugged and challenging trail.
Is paddling more your style? Pukaskwa offers 135 km of world-class paddling along the beautiful and rugged Lake Superior shoreline. Curious yet? Be sure to check out the planning tools by following this link.
The park also has stand up paddleboard and canoe rentals for your enjoyment. For only $20.50 for five hours, you get the paddleboard or canoe, paddles, lifejackets, and safety kits.
Want to immerse yourself in a traditional and cultural experience? Join an interpreter in the Anishinaabe Camp or join in an evening Drum Social to share in the culture, hear stories, and learn the history of the Anishinaabe people who continue to hunt, fish, and trap in the area. Workshops and activities of all kinds await!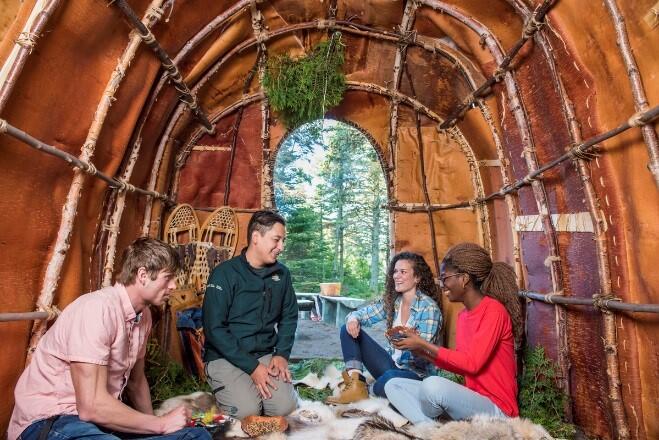 Whether you're seeking a challenging, multi-day hike in the remote backcountry of Northern Ontario, or just want to get away with friends or family members for an evening or two, Pukaskwa National Park has something for everyone. The team members will be happy to help you book a memorable getaway that is sure to satisfy!
To book your unforgettable getaway, use the online reservation system here or call  1-877-RESERVE. Please note that front country campsite reservations are not available as the Hattie Cove campground operates on a first-come, first-served basis. You can always get in touch with park staff by calling the visitor kiosk at 807-229-0801 to get assistance, to book a visit or for more information.
So, do you have what it takes? Book your trip Pukaskwa National Park in the secluded Northern Ontario wilderness now, and follow the park on Facebook and Twitter for up-to-date information and more.