Shopping In The City
A girls day out on the town.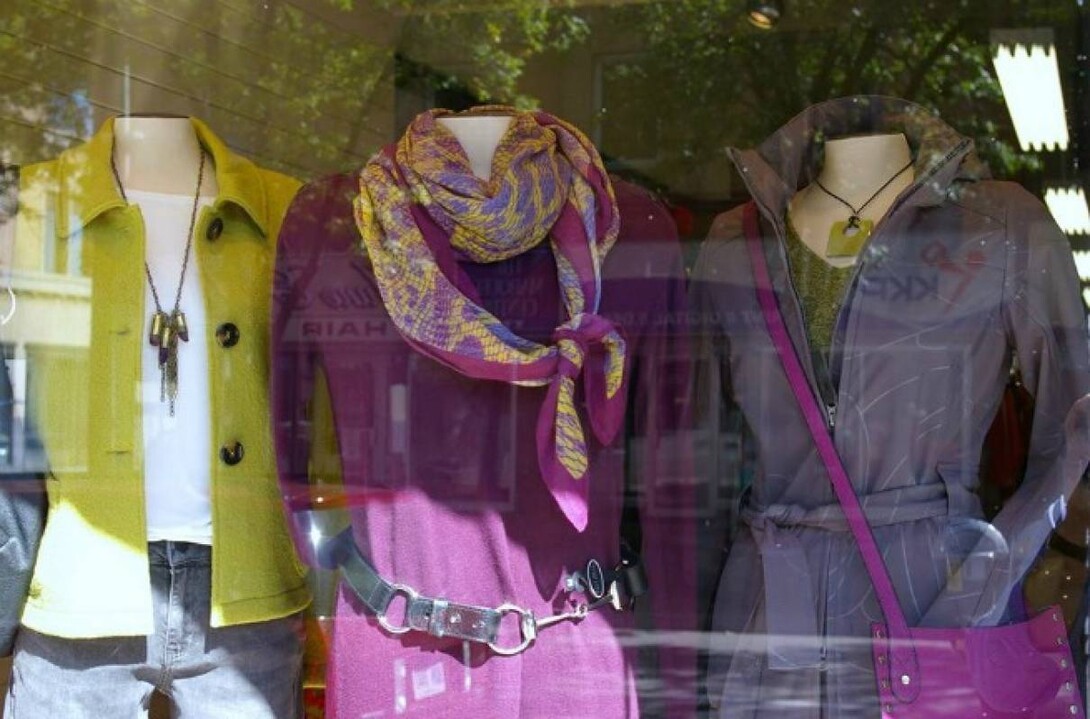 Sault Ste. Marie features some of the most spectacular natural landscapes in all the world, making it the perfect destination for outdoor enthusiasts. But what is a confirmed city girl like me to do in a city of 75,000? Well, as I quickly found out, there's plenty to keep an urban dweller busy, too. Sault Ste. Marie's downtown core is a seven-block stretch running along Queen St., and is chock full of boutiques, restaurants, galleries and museums that I discovered during my girl's day out!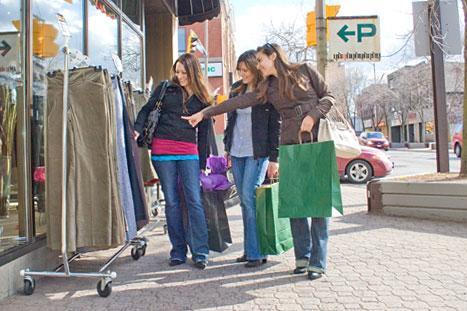 Before I set my credit cards on "stun," though, I head in to fuel up with my customary cup of coffee. Fortunately, I had my pick of places to enjoy a fine brew—from casual diner-style restaurants to more sophisticated coffee shops like Dish. Independently owned and, run, since its grand opening in 2008, Dish has become a staple for shoppers and office dwellers who desire a much needed cup of Joe (or latte or pretty much any other gourmet blend you can think of).
There was still one more stop on my list before I hit the shops. So, I grabbed my coffee and made a beeline to the nearest salon for a much needed pedicure. Bubble Pop is just the place for us  ladies, with its pink and white interior and wide selection of top-of-the-line make-up and face care products. I treated myself to the works -a manicure and a glam pedicure complete with foot massage to get my feet in shopping form!
As a self-proclaimed fashionista, my first priority was to hit the clothing boutiques. Here too, I found plenty of options to satisfy my label mania. I started in a little place called 49th Apparel, which sells clothes with a decidedly contemporary feel. It's locally owned but what's really cool about it is that everything is designed and made in Canada.
After shopping all morning, I found myself ready for lunch. But where to go? With so many choices, from yummy homemade Italian fare to fast and delicious sandwiches made to order, I called my girlfriend and headed to Muios, a Soo institution. Muios has been around since 1961 and it's a favourite of the lunch crowd and for families. I had the famous 'chicken on a bun' with a side of fresh cut fries. Simply delectable.
 
Visit Daryl at www.49thapparel.com for DESIGNED and MADE IN CANADA beautiful women's apparel. 480 Queen Street East Downtown Sault Ste. Marie, ON or vist the store on the 49th Apparel FaceBook page (705) 946-8865 or daryl@49thapparel.com
Later that afternoon, I decided to absorb some of the rich local history. For a little bit of fun, I started with the Old Stone House and the Clergue Blockhouse that make up The Ermatinger ŸClergue National Historic Site. These are two of the oldest stone buildings northwest of Toronto. Both offer a glimpse of what life was like in the mid-19th century with their displays and historical re-creations. I especially loved the costumes. As an interesting side note, the Clergue building was home to Francis Clergue, the entrepreneur who brought the steel industry to SSM.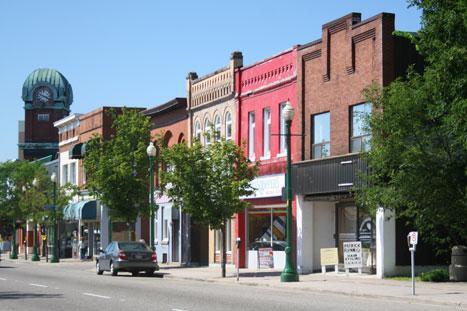 My next stop was the Sault Ste. Marie Museum. Built in 1902, this was originally the town post office. Way back then, it was the largest and grandest structure in the commercial area of the city. The museum has several permanent exhibits, and I particularly loved the Sports Hall of Fame that traces the history of sports in SSM as far back as the 1800s!
The Art Gallery of Algoma was my next stop, and I made sure to visit the gift shop that offers beautiful print reproductions of local art. The Gallery itself is home to a permanent collection of some 5,000 works of art, as well as playing host to over 20 exhibitions of national and international artists every year. 
After a full day of shopping and soaking up all the sights and sounds that Sault Ste. Marie has to offer, I wound down with a relaxing drink. As I was catching my breath, I began to think about my day, and I have to say I was pleasantly surprised. As a devout city girl, I never would have imagined I'd be able to satisfy my retail cravings and so much more in such a picturesque place!
Visit www.saulttourism.com for more information on things to see and do in Sault Ste. Marie!