Road Trip – Here We Come!
Whether you're traveling by car, RV or motorcycle, Sault Ste. Marie is the starting point that will introduce you to scenic vistas, unmarred shorelines, sun-warmed beaches, and unforgettable rugged landscapes.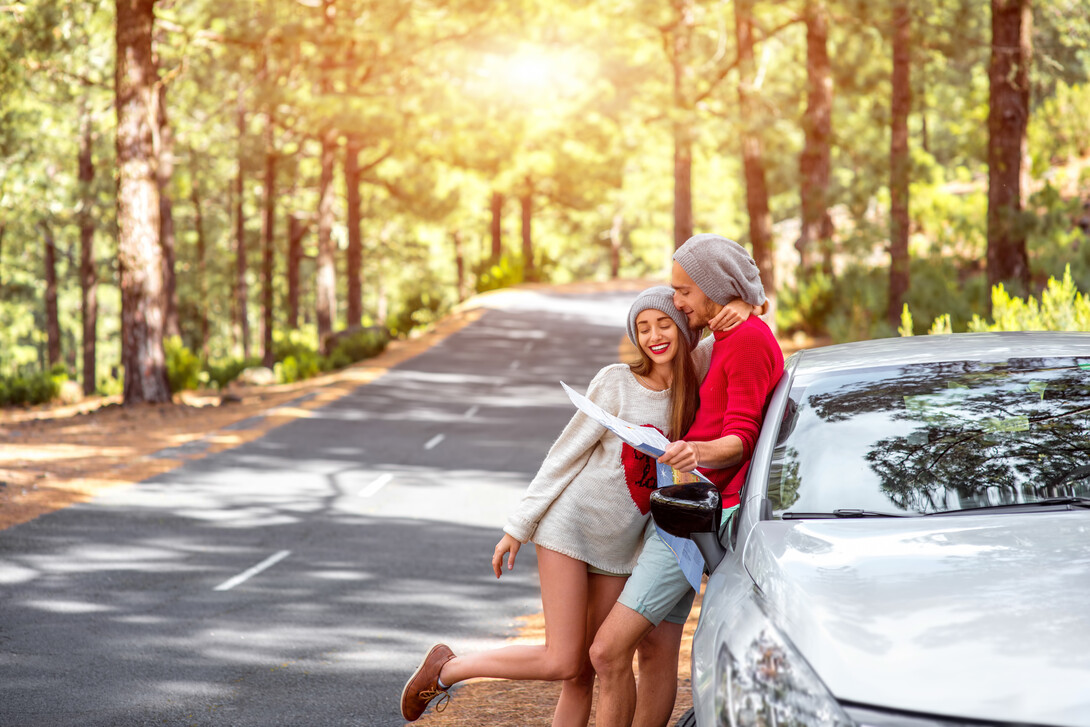 Ontario's Algoma Country has several opportunities for an amazing road trip experience for the summer—or any season!—and Sault Ste. Marie is the perfect basecamp for your trip, with access to the beautiful Algoma Region as well as the coastlands of Lake Huron and Lake Superior.
Whether you're an outdoor enthusiast or just like to take in some spectacular scenery, you can find it all in the region. We recommmend Algoma's Water Tower Inn & Suites and their property, the Trailhead Program. It's designed to be your hub for local and regional attractions and adventures, with hosts that can help you plan your itinerary, give you current information and maps, make recommendations, and they will even pack your picnic lunch!
Here are a few road trip routes you can take, full of gorgeous views and fun activities, with the Water Tower Inn & Suites as your home base.

This is a "must do" drive during the Fall colour period, but is always seasonally scenic. You can simply drive and absorb the spectacular vistas, and spontaneously stop and explore along the way. Touring along Highway 17 north from Sault Ste. Marie provides you with awesome views of the rugged Lake Superior coastal area. Photography and painting opportunities abound.
Visit attractions like the Canadian Carver/Agawa Indian Crafts Tourist Centre. Camp at Lake Pancake Bay. Swim at Pancake Bay or Katherine's Cove. Hike a trail right off the highway. Linger at lookout pullovers at Old Woman Bay, Sand River, and Agawa Bay. Ponder the Agawa Pictographs. There is no loop back… you return the way you came. But you will be guaranteed to experience a lovely second perspective coming home. Don't forget to stop in at the Voyageurs' Lodge & Cookhouse for some genuine Northern Ontario hospitality and amazing food!
A drive to the village of Searchmont using Highway 17 and Highway 556 gives you excellent vistas of this geo-rugged inland route that runs alongside the Goulais River. Colours in the Fall are miraculous. Return via the same route (43 km/27 mile x 2). You can also take a side loop from Highway 556 through the pretty Bellevue Valley, which dips down to the Goulais River then back up to Highway 556 just outside Heyden. Stop for lunch at Mountain View Lodge just outside Searchmont, on the Goulais River amid huge pine trees. Chris and Brennan are your welcoming hosts.
Highway 638 from Echo Bay to Bruce Mines is a scenic back-road trip, quiet, all paved, offering visitors attractive views of rural agricultural lands, rolling rock upland country with inland lakes and streams, and rural villages. The area was originally settled for logging, farming and railroad interests and today has a strong Mennonite community offering seasonal farm-gate produce. The area also has a vibrant artist community that organizes the Sylvan Valley Circle Art Tour the third weekend of September. From the Inn, the tour is a 193-km/120-mile round trip. You can take the Highway 17 bypass to the turn-off at Highway 638, or travel the old highway through Garden River First Nations territory to Echo Bay, along the St. Mary's River. You'll return to Highway 17 at Bruce Mines, a historic village that grew from copper mining, and eat lunch at several restaurants there. There are points of interest along the way that our Trailhead Adventure Hosts can share with you.
Algoma's Water Tower Inn & Suites supports your Road Trip adventure:
Indoor storage - Free, secured, indoor storage for your motorcycle, ATV or snow machine is available when you stay at Algoma's Water Tower Inn & Suites. Just inform the Front Desk when you make your reservation or at check in.