Offering something for everyone anytime of the year!
Think north for every season!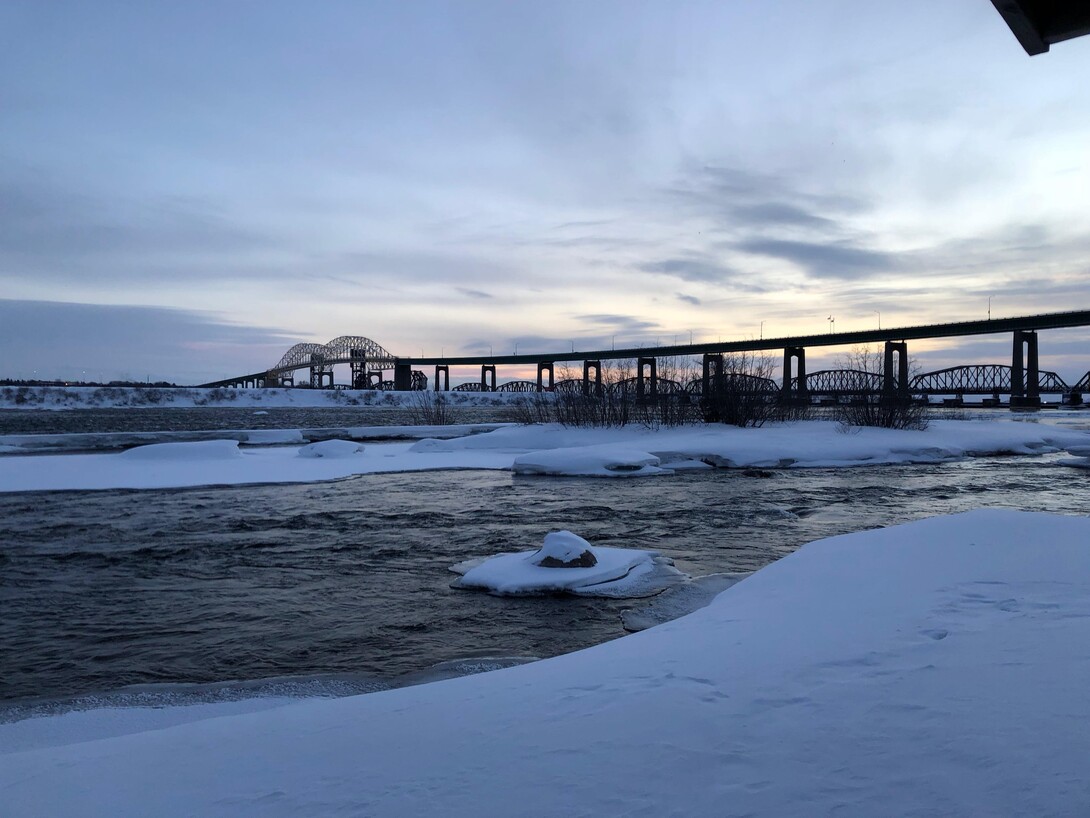 Nestled on the shores of the largest lake in the world, Lake Superior provides a perfect backdrop to a quiet and peaceful getaway; calm the busy in your life, or for the adventure seeker, prepare for speed and excitement around every corner. Stay warm in the winter, fresh in the spring, cool in the summer and colourful in the fall!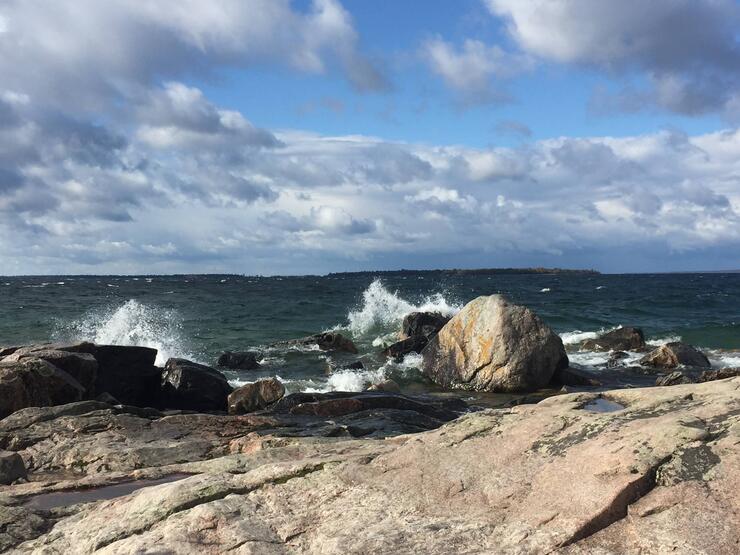 Winter Blues got you down?
There's a chill in the air during our Northern winters, but we definitely know how to stay warm. If adventure is what you're seeking, how about skiing down an actual mountain? Searchmont Ski Resort offers the real deal; with a 700-ft vertical and up to 21 runs to choose from, this is a mountain with personality. Enjoy a hot, savoury meal and your choice of alcoholic or non-alcoholic beverages as the lodge itself welcomes you with open arms. Don't want to pack your equipment? That's OK, they've got you covered, offering full equipment rentals right on site.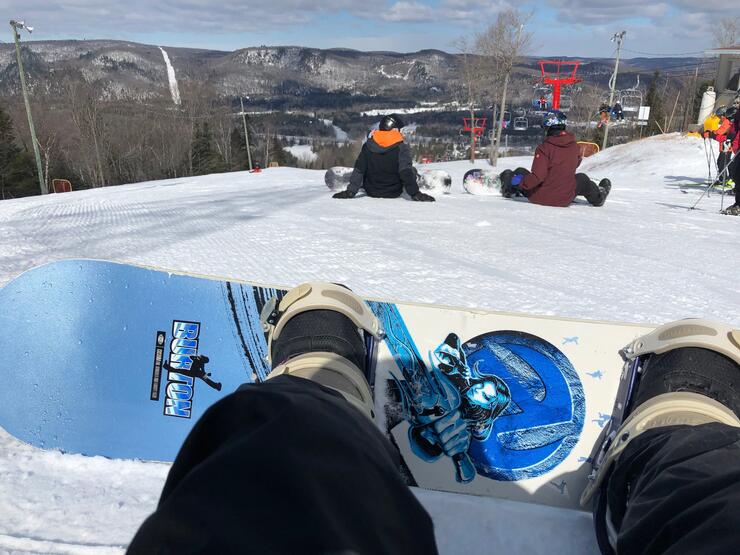 If soft adventure is more your style, bundle up and enjoy a peaceful sleigh ride through one of our serene forests, followed by a warm fire and steaming hot cup of coca at legendary Farmer Bob's. 
Spring is in the air! 
The fresh scent of blooming flowers, and the fast-paced flow of the St. Marys rapids, will  make you want to jump into the new season with both feet. Located in the heart of the Great Lakes, where Lake Superior flows into Lake Huron, we pride ourselves in offering some of the best fishing around. Quoted by Ernest Hemingway as being a top fishing destination for Rainbow Trout in the world. Wade, cast or troll with one of the best Northern guides in the region and contact John Giuliani at John Giuliani's Fishing Adventures . Within walking distance from the cities downtown core, experience iconic Canadian fishing in our famous St. Marys River rapids. Get hooked on fishing this spring in #TheSoo!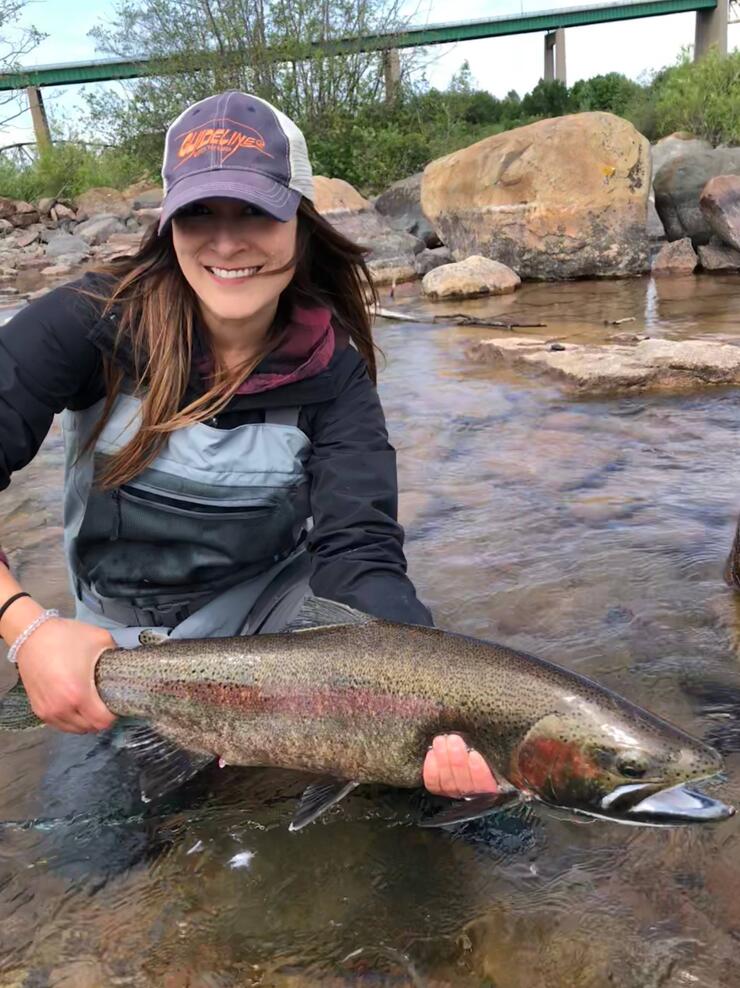 If fishing doesn't capture your attention, then make some time to smell the new blooms. Home to a variety of paved walking trails, greenhouses, and gardens, visit Bellevue Park and witness the true beauty of spring. 
Summer gets hot in #TheSoo! 
Feel the thunder and hear the roar! As the summer sun heats up our Northern air, the 4th annual SSM CANAM VIP poker run will heat up our waters. Speed like you've never seen it, and excitement for the whole family; these high-powered speed boats will again greet the mighty St. Marys River, making some serious waves. Hold onto your hats with the opportunity to go for a spin on one of these intense speed boats during the SSM Poker Run charity rides; have some fun while making a difference within our community. Celebrating beautiful waters and the wonderful season of summer, mark your calendars and join us for an unforgettable experience!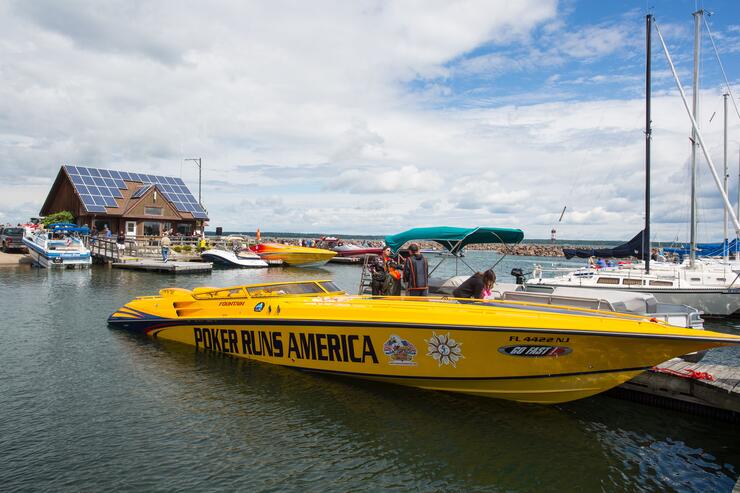 Come for the Poker Run and stay an extra day for our very own Northern Ontario Canadian Signature Attraction, the world renowned Agawa Canyon Tour Train. A full day rail experience, hop aboard and travel 114 miles into Algoma Country's rugged landscapes and see for yourself, what the fuss is all about!
Fall-ow the colours
A busy season filled with magnificent colours and spectacular scenery, don't miss your chance to explore the Sault Ste Marie Hubtrail, in all its fall glory. Covering over 22.5 km of marked hiking and cycling trails within the city limits, get up close and personal with the highlights of our Northern community. As you're guided through the city's four corners, pack a lunch and enjoy the beauty of our region at your own pace. Our amazing backyard will leave you breathless as you cross trestles and natural streams, passing powerful waterfalls and bustling business.
Have a car? Take a drive along the coast of Lake Superior and follow in the footsteps of Canada's famous artists, The Group of Seven. The beautiful fall colours of our native maples will awe you as you stop at scenic lookout points where the group painted, showcasing breathtaking views of the mighty Gitchigumi.