Incredible Food For The Traveller On A Budget
There's no reason to not eat great food just because you're on a budget. Here's a list of hot spots to check out.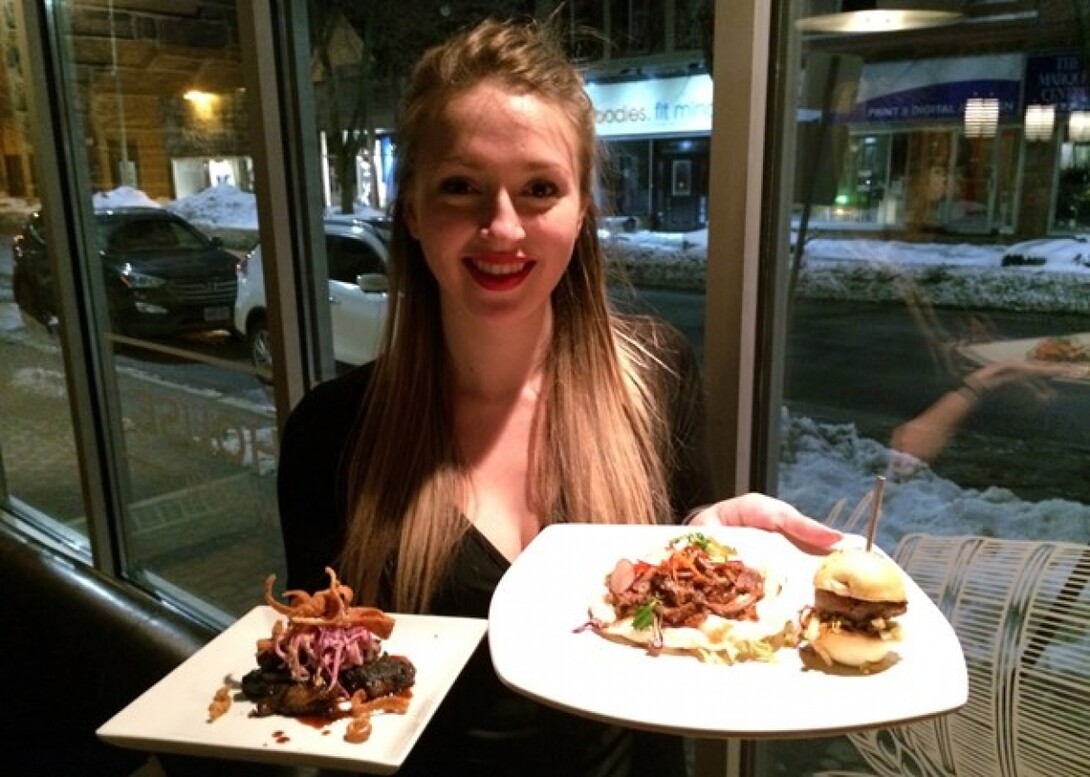 Vibe Eatery & Juice is a newer addition to the downtown core of Sault Ste. Marie that has quickly become a go to hot spot in the city.
The business is built on the food mantra of "Eat Well, Feel Well, Live Well." The menu is delicious, new featured items are offered daily and you can't help but love the ambiance and staff too! 
Pop by 112 March Street in Sault Ste. Marie, ON or call 705-949-8423 to order your take out or catering.
Café Natüra is conveniently located in downtown Sault Ste Marie, Ontario, co-located with the established Elgin Integral Health Centre and was created by a group of health care professionals with a passion for healing through whole foods and nutritional, homeopathic and herbal supplements.
The menu has been designed with input from experts to make eating both tasty and nutritious. A local favourite and known for their home-cooked, fresh and nutritious food - serving breakfast, lunch or order early and take it home for dinner.
View the MENU for daily specials and to see what's cooking!
Café Natüra: Whole Food Eatery and Nutraceutical Dispensary
Elgin Integral Health Centre
75 Elgin Street
Sault Ste. Marie, Ontario
Phone (705) 942-6186
Who doesn't like a great burger?
Owner Kevin Syrette describes his market niche as "fast casual." It's somewhere in the middle between fast food and sit-down fine dining with counter service. The idea is to serve up fresh burgers with fresh toppings and fresh-cut fries. They grind their own meat and don't have any freezers, so fresh is a guarantee! Oh so good!
Stackburger is located in downtown Sault Ste. Marie at 71 Spring Street.
Tandori Garden is located in downtown Sault Ste. Marie, offering fresh and flavourful authentic East Indian cuisine.
Khurshid Khan and his wife Rehana Sayeda hail from Pakistan and came to Canada in 1990. Their extensive menu offers a variety of authentic dishes, generous portions and daily chef specials!
"Feeding people makes me happy. I love it," Khan told SooToday.com.
Tele: 705-450-2280
Since 1961, Muio's has been home to family dining in the Soo. Famous for its Chicken on a Bun, Muio's also offers many Soo favourites such as delicious pizza, flavourful burgers, and tasty fish & chips. Affordable prices, tradition, flavour, and a full-meal restaurant with huge portions means you need to get there early on most days. Located on the corner of Queen and East Streets in the downtown hub, the friendly staff are always ready to satisfy your dining needs!
685 Queen Street East, Sault Ste. Marie, ON 
Tele: 705-254-7105